This recipe has been requested many times & it is so, so simple. Rice Krispie Cakes are the perfect treat for kids & big kids! These are both Gluten Free & Dairy Free too.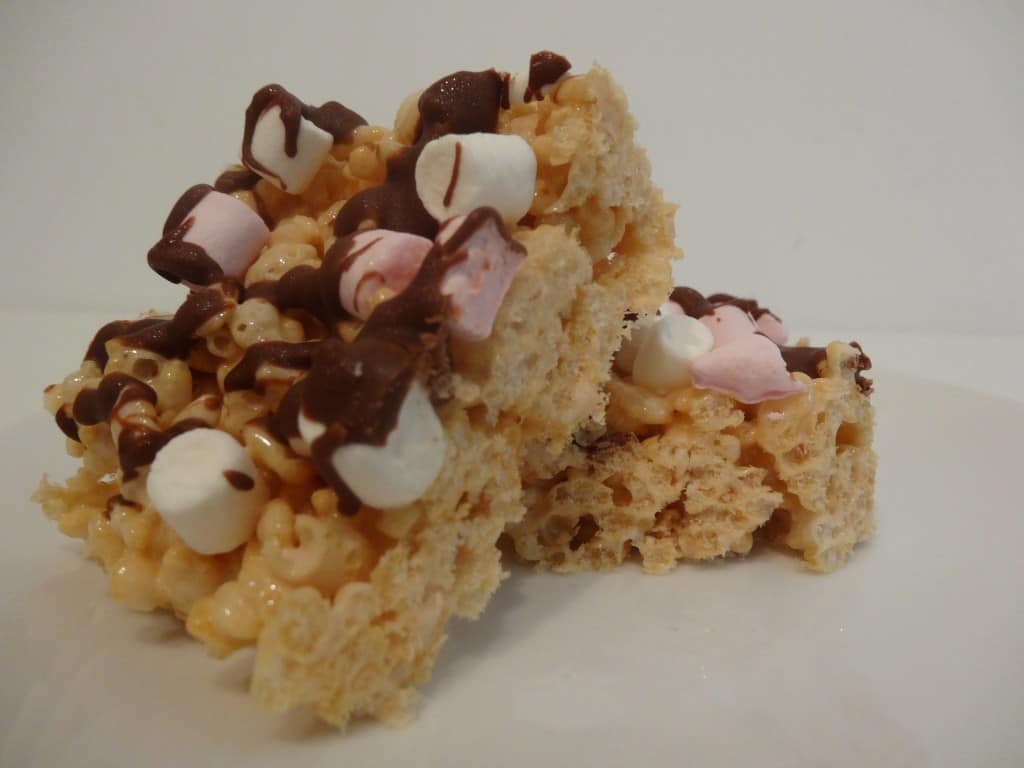 Who was a fan of Rice Krispie Cakes as a child? I often made chocolate rice krispie cakes for school cake sales, they were definitely my favourite! As I got older I started taking rice krispie squares from Kelloggs in my lunchbox. However, up until fairly recently, I don't think I've enjoyed a rice krispie cake in years. If they were simple enough to make when I was really little, then I'm sure I can make some at age 24!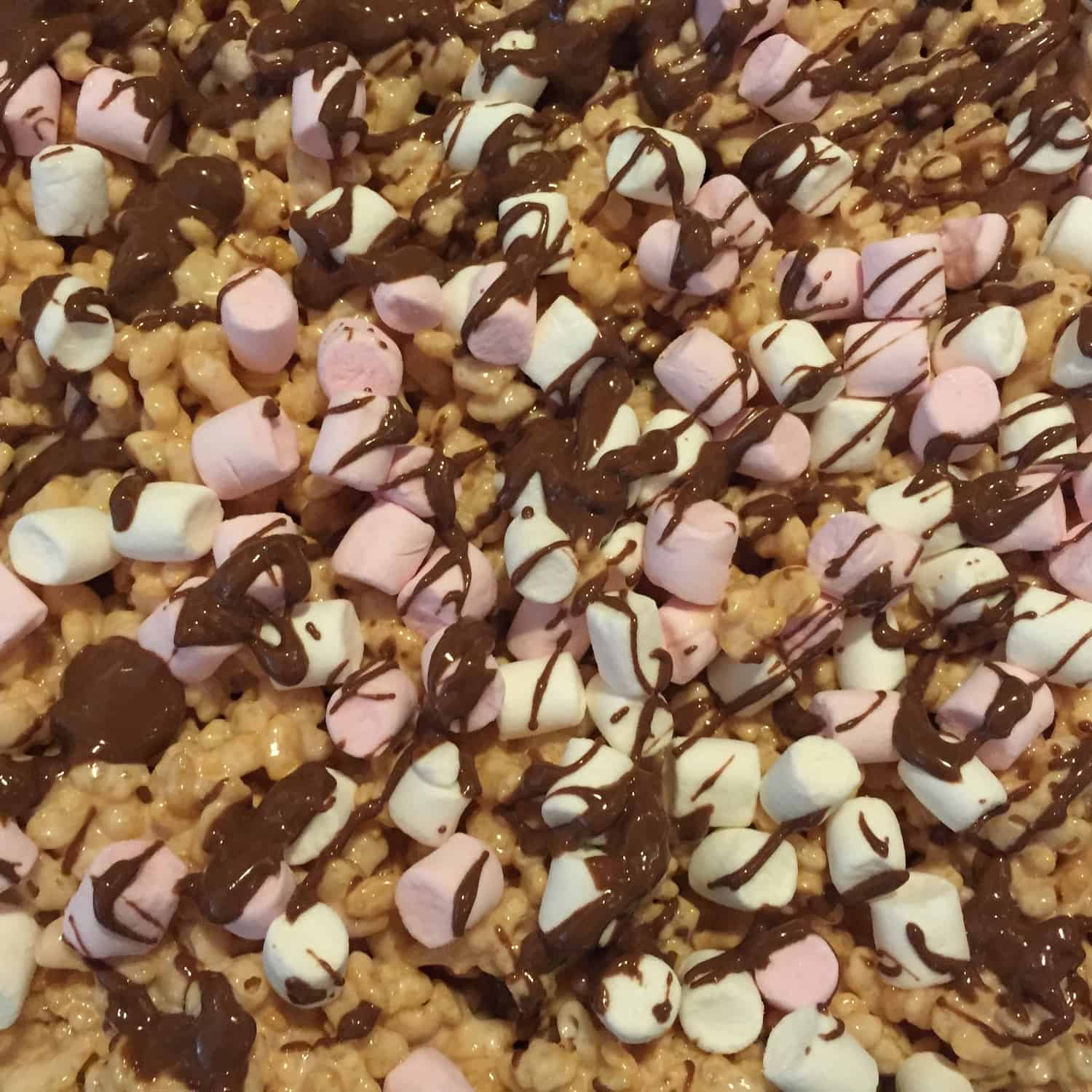 You can of course make cornflake cakes instead if you prefer… I used to love them as well! Just make sure whatever cereal you use, it is gluten free. It is easy to think that regular cornflakes and rice krispies are gluten free when they are not. They contain Barley Malt Extract often, so make sure you ensure yours are gluten free. I use Nature's Path Gluten Free Crispy Rice.
Optional extras… well not optional in my opinion are the extra mini marshmallows on top. They provide a lovely soft texture against the crispy cakes. Also, dairy free chocolate drizzled all over the tops of the rice krispie cakes is the perfect finishing touch. Any dairy free chocolate will do, but my absolute favourite is Cocoa Libre. I love all of their products sooo much!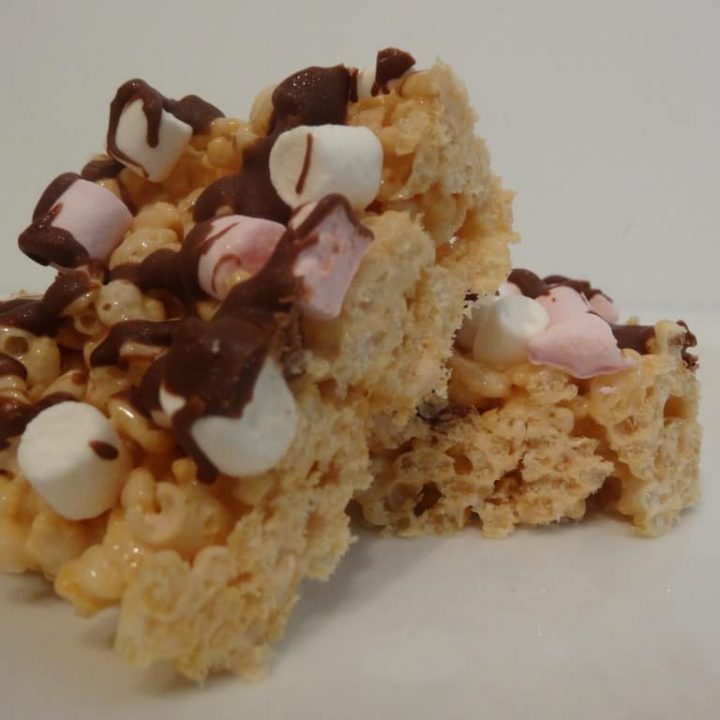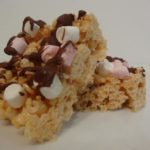 Rice Krispie Cakes (Gluten Free & Dairy Free)
Ingredients
50

g

Dairy Free Spread

1

tsp

Vanilla Extract

200

g

Marshmallows

100

g

Gluten Free Rice Krispies

Nature's Path Crispy Rice works great here

Extra Mini Marshmallows for topping

Melted Dairy Free Chocolate for topping

I used Cocoa Libre Dairy Free Chocolate
Instructions
Grease a baking tin thoroughly with oil or dairy free spread.

Melt the dairy free spread over a low heat.

Once melted add the vanilla extract & the 200g of marshmallows.

Melt the marshmallows down, continue to do this at a low heat, stirring frequently.

Once fully melted, remove from heat & stir in your gluten free rice krispies, making sure they are fully coated.

Pour your mixture into your prepared tin & spread it out evenly (it will be really sticky so try your best!)

Sprinkle your extra mini marshmallows over the top of it... you might like to press some of them in... they should stick really well though.

Scatter your melted dairy free chocolate over the top - I do this in quite a messy way by getting spoonfuls of the hot melted chocolate and splashing them down over the rice krispies... if that makes sense!

I like to then place my tin in the freezer to chill the mix for about an hour. But you can easily just chill it in the fridge for a couple of hours so that it sets.

Cut into pieces & enjoy! I often keep the rest of them in the fridge before eating, I like them nice and cold!
So, as I mentioned these gluten free rice krispie cakes are certainly not just for the kids… Mark has been nagging me to make them for ages and he is certainly not a child anymore!! They are perfect for everyone to enjoy, what we love about them is that they are really simple to make AND they are really light to eat. Often cakes can be really filling, these are anything but! Of course, this can be dangerous as we end up eating far too many at once!!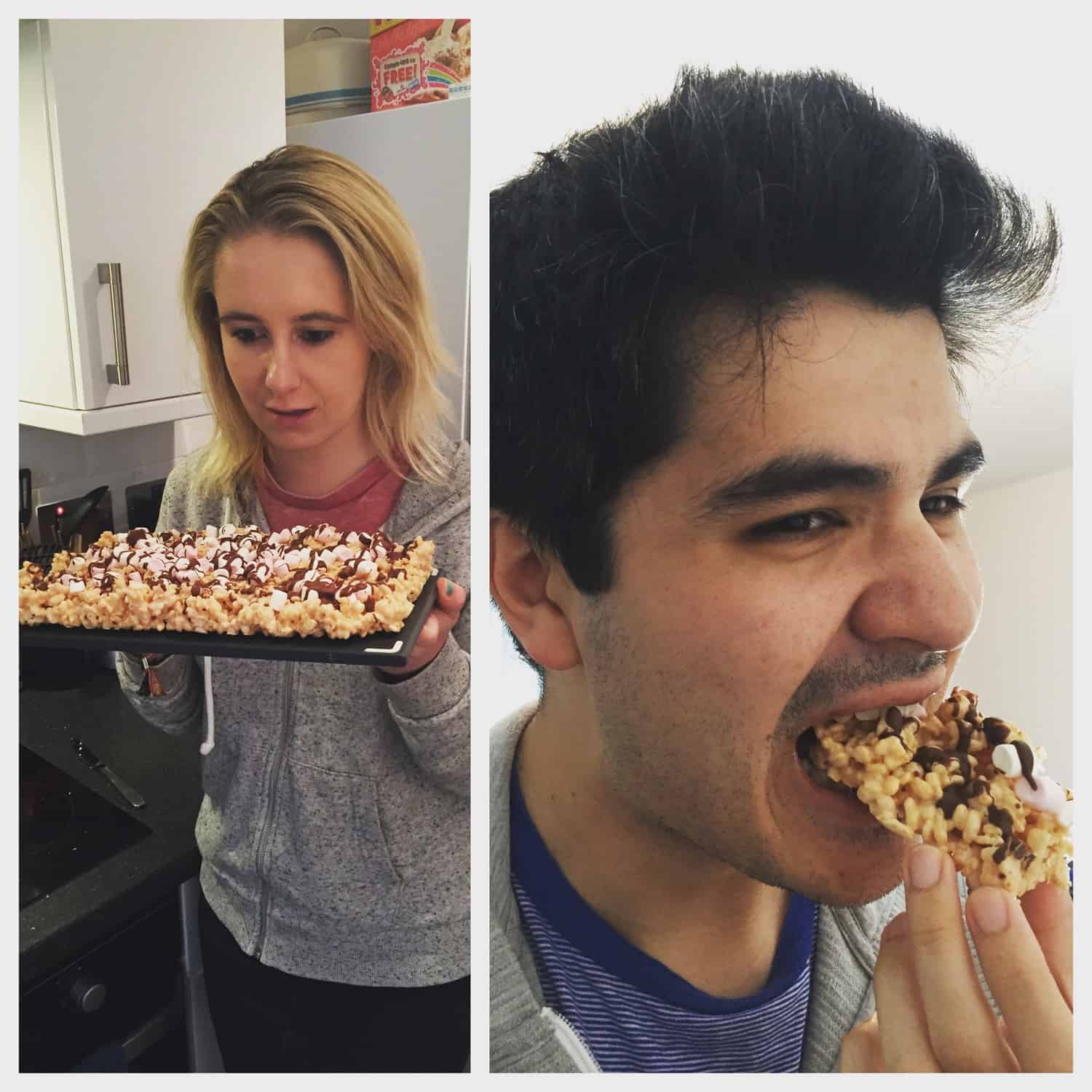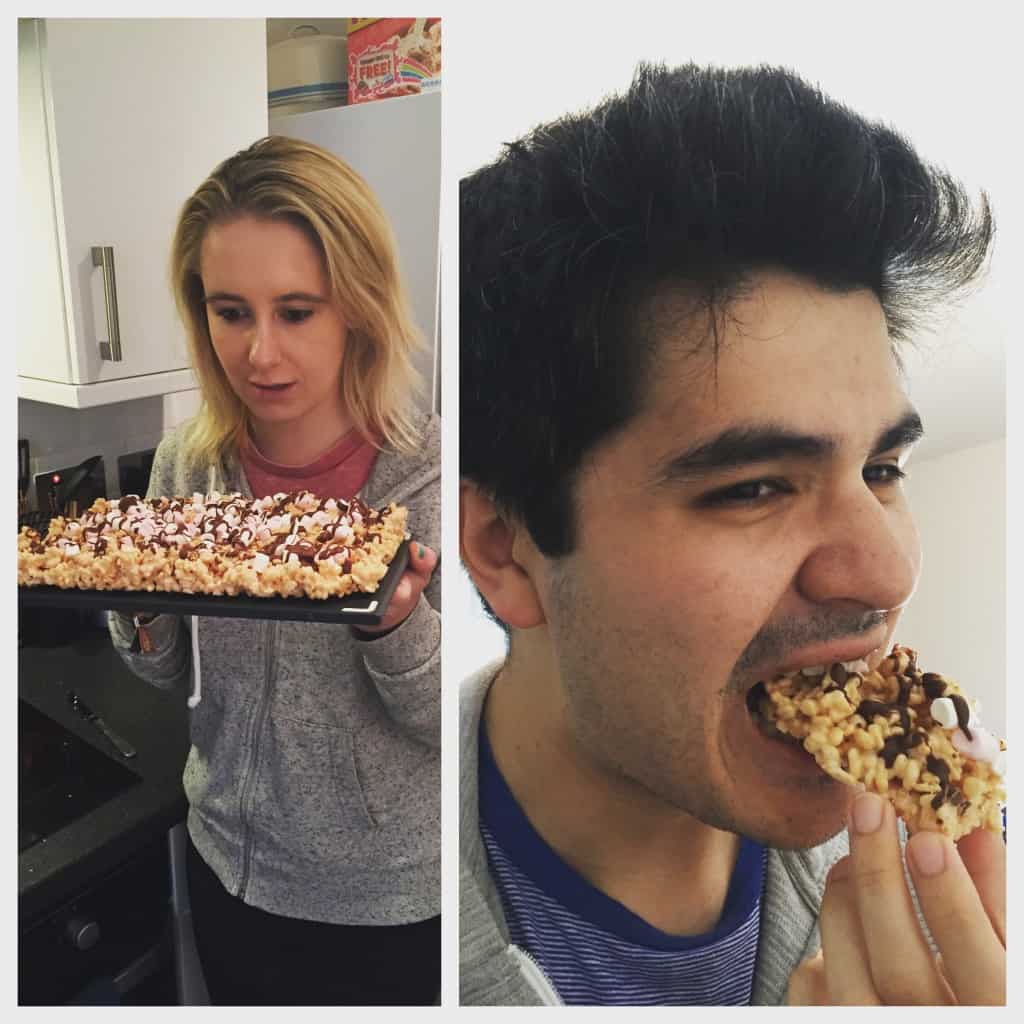 What are your favourite childhood cakes? What do you remember baking and/or eating when you were really young? Let me know it would be great to recreate some more classics! Let me know if you give these Gluten Free & Dairy Free Rice Krispie Cakes a try. Leave a comment below, or even leave me a picture over on Facebook/Twiter/Instagram.
Thanks for reading,
Becky xxx