One recipe that always goes down a treat with my friends & family is my Gluten Free Lemon Cake (also Dairy Free). Moist lemony sponge, a lemon curd filling (occasionally accompanied by a dairy free lemon butter cream filling too!) & topped with a sharp lemon glace icing! Simple & Delicious!
Oh and don't forget to check out my latest gluten free lemon cake recipe here!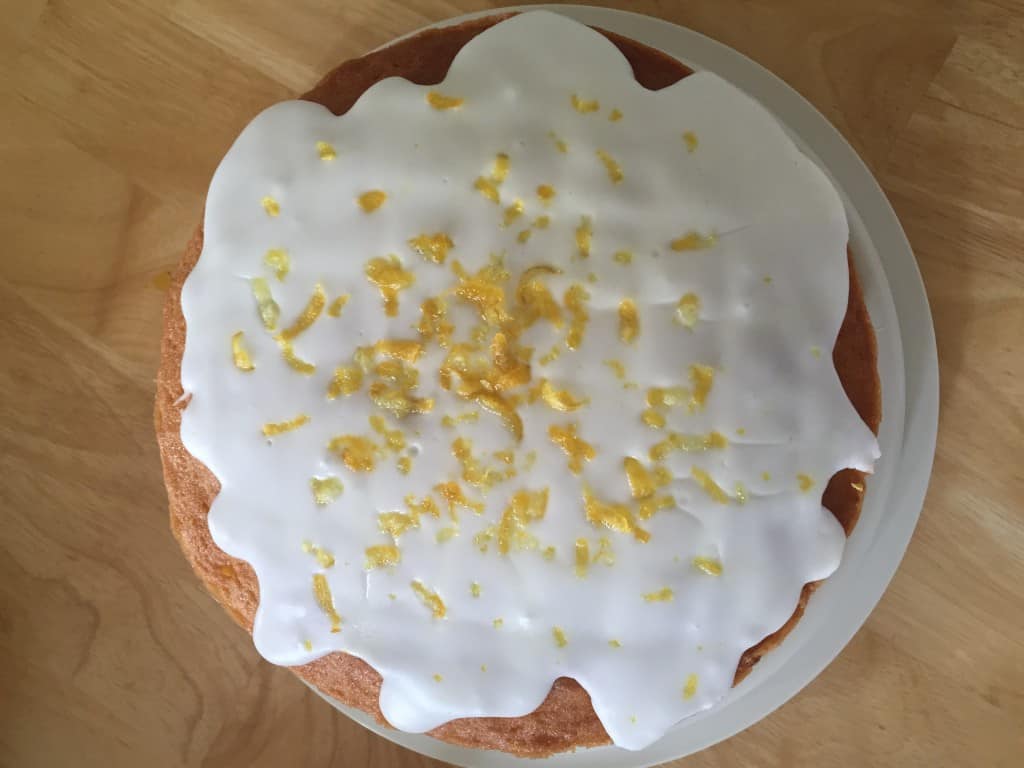 It was Mark's birthday in July & he requested one of my gluten free lemon cakes! Of course I also make it dairy free. I have been making this lemon cake for many years and have often made it for birthdays & charity bake sales, it always goes down a treat. With The Great British Bake Off hitting our screens this week I thought it was the perfect opportunity to share this recipe with you… especially as Week 1 of the GBBO is Cake Week!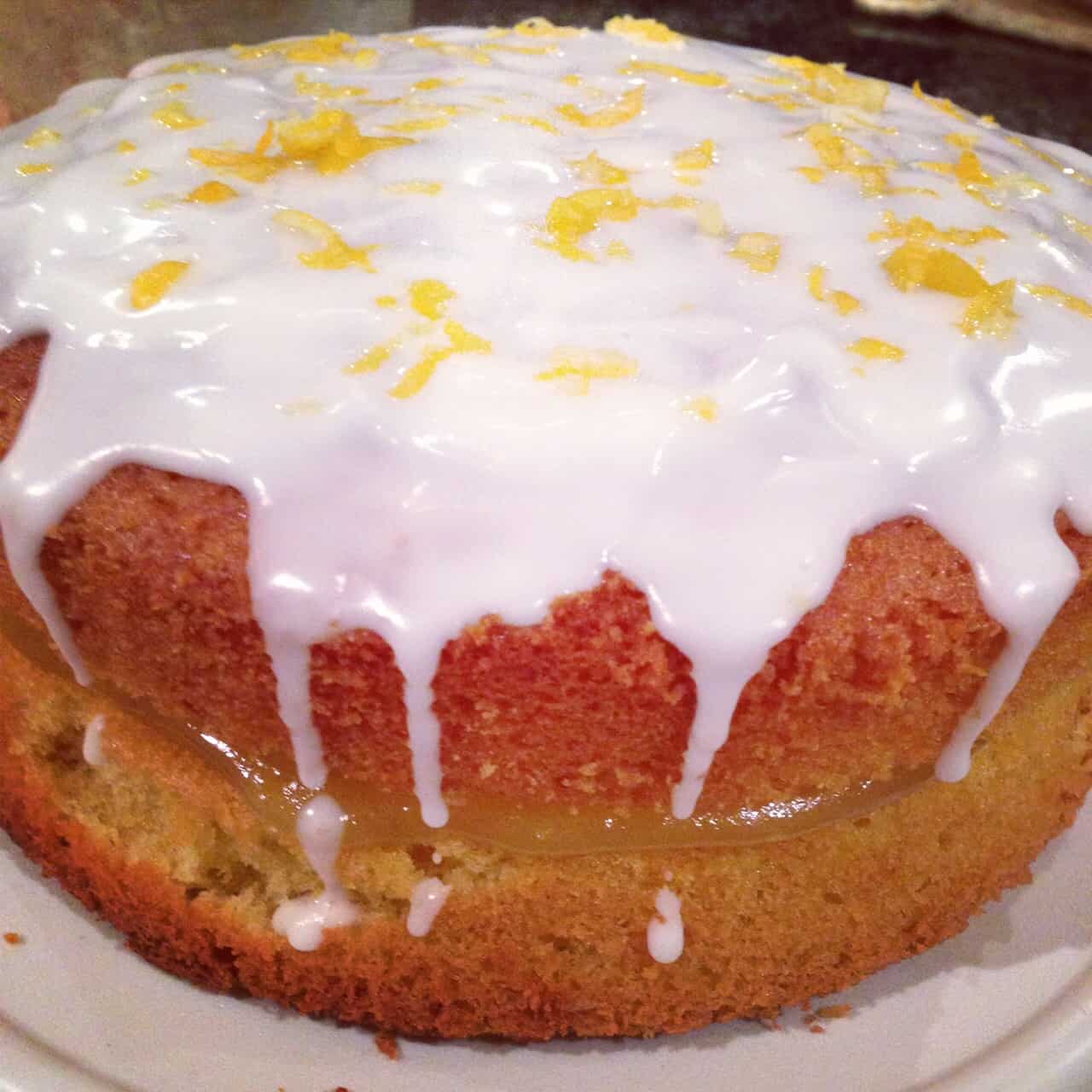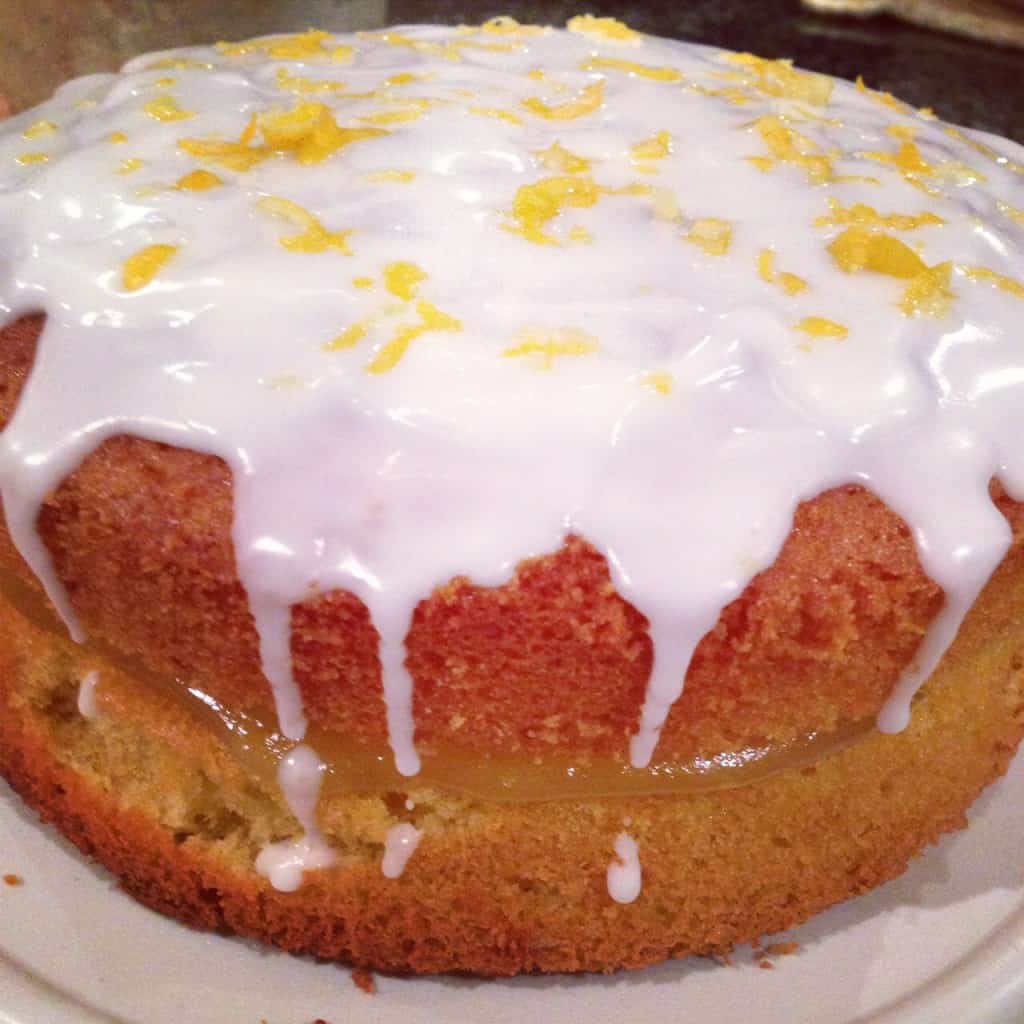 I have always used an all-in-one method for my cake baking. It never fails with a sponge & always makes the texture really light & fluffy; plus, its super easy! Also, with a lemon cake, never be afraid of adding more lemon, the more lemony the flavour, the better I say!!
For Mark's birthday cake I chose to just put lemon curd in the centre. On this occasion I bought a dairy free lemon curd (basically the cheaper ones don't contain dairy!) but I often make my own. It depends if you have the time or not! I usually put Lemon Butter Icing in the centre of my cake to accompany the lemon curd, however Mark isn't such a fan of this so I omitted this. However, a lemon butter icing works really well if you want to make the make a little richer. Just use a regular butter cream recipe, remove any vanilla flavours & simply add a little juice and plenty of zest.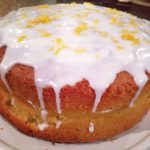 Mark's Gluten Free & Dairy Free Lemon Cake!
This is a delicious recipe for a Gluten Free & Dairy Free Lemon Cake. This recipe only puts lemon curd as a filling, however I often have both a lemon curd & a dairy free lemon butter cream in the centre. So if you want a lemon butter cream too, just use 4oz icing sugar, 2oz dairy free spread, zest of 1 lemon & a little lemon juice.
Ingredients
2

lemon

zest only, grated

2

tbsp

lemon juice

8

oz

gluten free self raising flour

2

level tsp baking powder

make sure it is definitely a gluten free baking powder

8

oz

dairy free spread

at room temperature

8

oz

caster sugar

4

eggs

2

lemon

zest only

4

oz

sifted icing sugar

6

tsp

lemon juice
Instructions
Preheat your oven to 170degrees.

Measure out the Gluten Free Self Raising Flour, Baking Powder, Dairy Free Spread, Caster Sugar, Eggs, the Zest of 2 Lemons & 2 Tbsp of Lemon Juice into a mixing bowl.

Using an electric mixer, mix all of the ingredients together until smooth and creamy.

Divide the mixture between your two pre-prepared cake tins.

Place in your pre-heated oven for about 30 minutes.

Remove your two cake tins from the oven and wait about a minute before carefully removing them, & leave them to cool on a cooling rack.

Once completely cool move your cake base onto your cake stand or a plate.

Spread a large amount of dairy free lemon curd (either homemade or bought) onto the base & gently sandwich the top of the cake on top.

Make your lemon glace icing for the top of your cake by combining your icing sugar with lemon juice.

Once your icing is smooth and glossy (not too runny), pour or spoon it over the cake. (I often find its better with glace to start from the middle as it will run towards to edges)

Grate some lemon zest on top of the icing.

Allow the glace icing to set by leaving it in a cool place for only about 30 minutes (always keep it cool).

Slice & enjoy!
I would highly recommend giving this lemon cake a try. It really is so simple & so delicious. It doesn't taste 'gluten free' or 'dairy free' yet it is. I have always loved lemon in cakes and desserts, I find it so refreshing & definitely not so rich and sickly as something chocolatey.
What's your FAVOURITE FLAVOUR CAKE?! Let me know. & also let me know if you get the chance to try out this very simple gluten free lemon cake recipe. Just leave a comment below, or on Facebook/Twitter/Instagram. (Even leave a picture!!)
Thanks for reading,
Becky xxx