There are always plenty of new, delicious Free From discoveries if you search hard enough. Here are 10 different brand's products I want to share with you that I have found in 2015. (Specifically from The Allergy & Free From Show 2015!) Enjoy this Gluten Free Haul Video!
1) Cocoa Libre (Gluten Free & Dairy Free)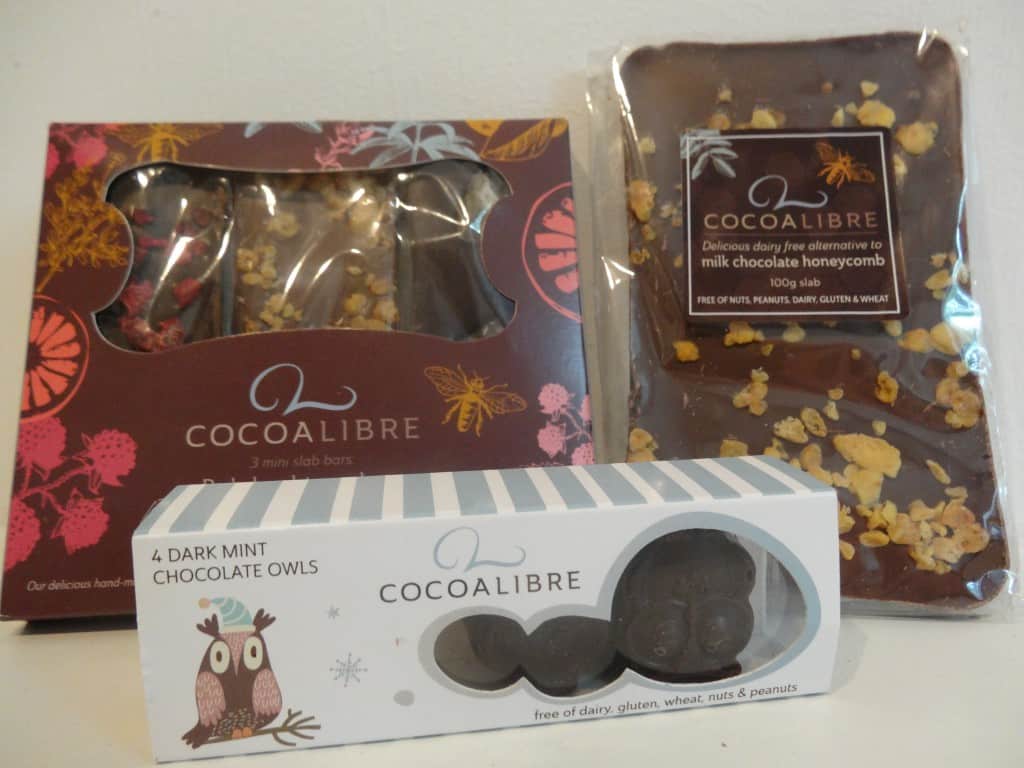 Milk Chocolate Honeycomb Slab
Gift Set of: Dark Chocolate with Raspberries, Milk Chocolate with Honeycomb and Dark Chocolate Orange with Crystallised Ginger
Mint Chocolate Owls
Cocoa Libre is a brand I have enjoyed for the past few months A LOT! I featured them in a video back in May 2015 all about some of my favourite products.. Click here to watch it! They are an amazing brand with so much delicious choice.
2) Violife (Gluten Free & Dairy Free)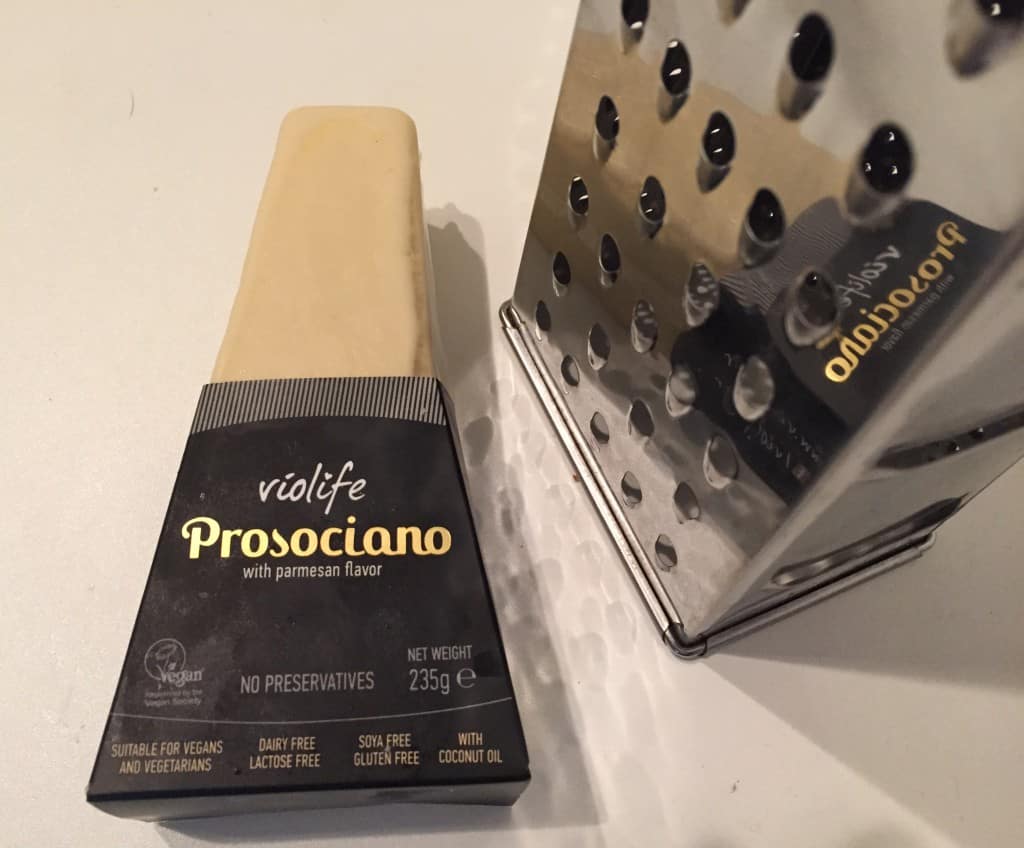 Dairy Free Parmesan Cheese
If you have been deprived of Parmesan Cheese due to not being able to eat dairy products then Violife's Parmesan is definitely one to try. Click here for my full review of the Violife Dairy Free Parmesan Cheese.
3) Yau's (Gluten Free & Dairy Free)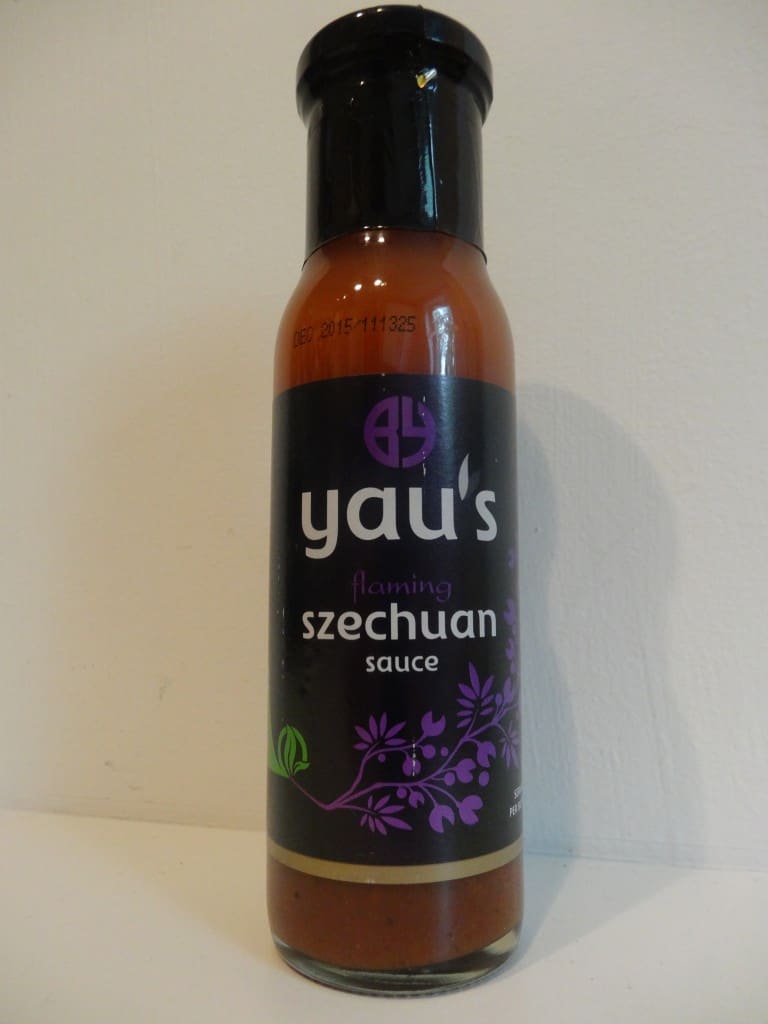 It is always tricky finding Chinese style sauces that are not only gluten free, but also free of any trace of onions. This Szechuan Sauce ticked all the boxes. We gave it a try at the show & it tasted really authentic. It had the perfect level of heat for us to really enjoy. I'm sure we will be using this a lot more soon!
4) Clives Pies (Gluten Free & Dairy Free)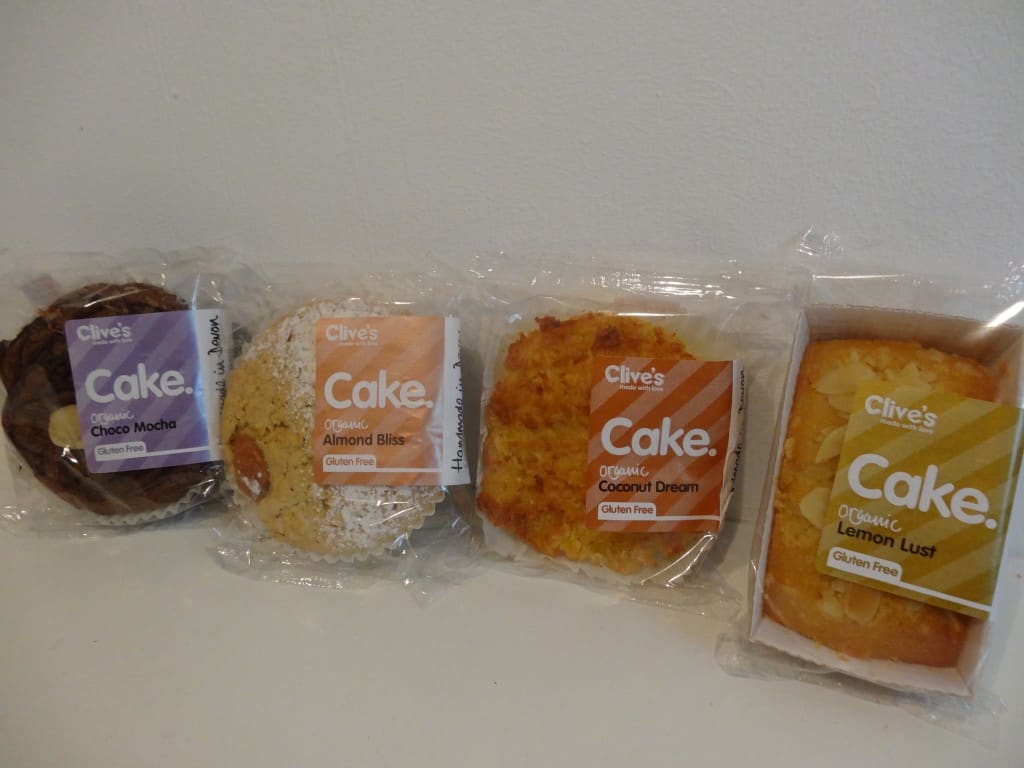 Gluten Free Almond Bliss
Gluten Free Choco Mocha
Gluten Free Coconut Dream
Gluten Free Lemon Lust
I had no idea that Clive's Pies did anything beyond Pies until the other day. I was pleasantly surprised to find these delicious little treats! Of course, their pies are amazing too, so make sure you give them a try when you can!
5) Bfree (Gluten Free & Dairy Free)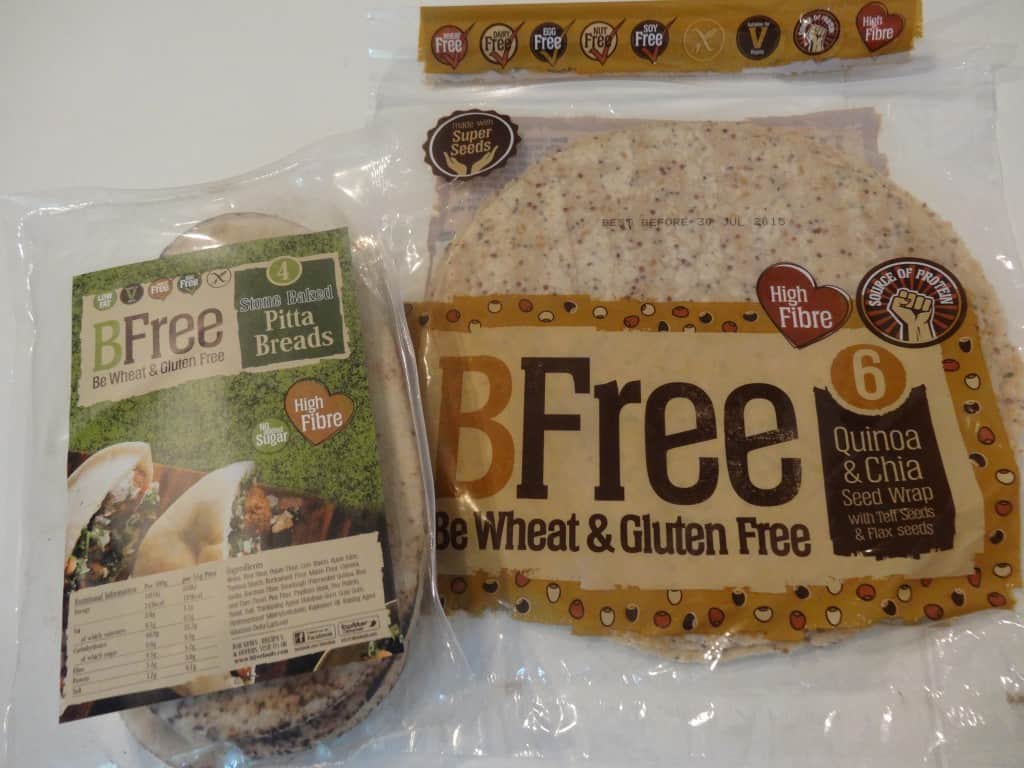 Quinoa and Chia Seed Wraps with Teff and Flax Seeds
Stone Baked Pitta Breads
I have always enjoyed Bfree products. From their multi-seed wraps to their rolls & bagels. I was extremely excited to find a new flavour of wrap & pitta breads. Exciting times! (Click here for a past review of Bfree)
6) Sensitive Souls (Gluten Free & Dairy Free)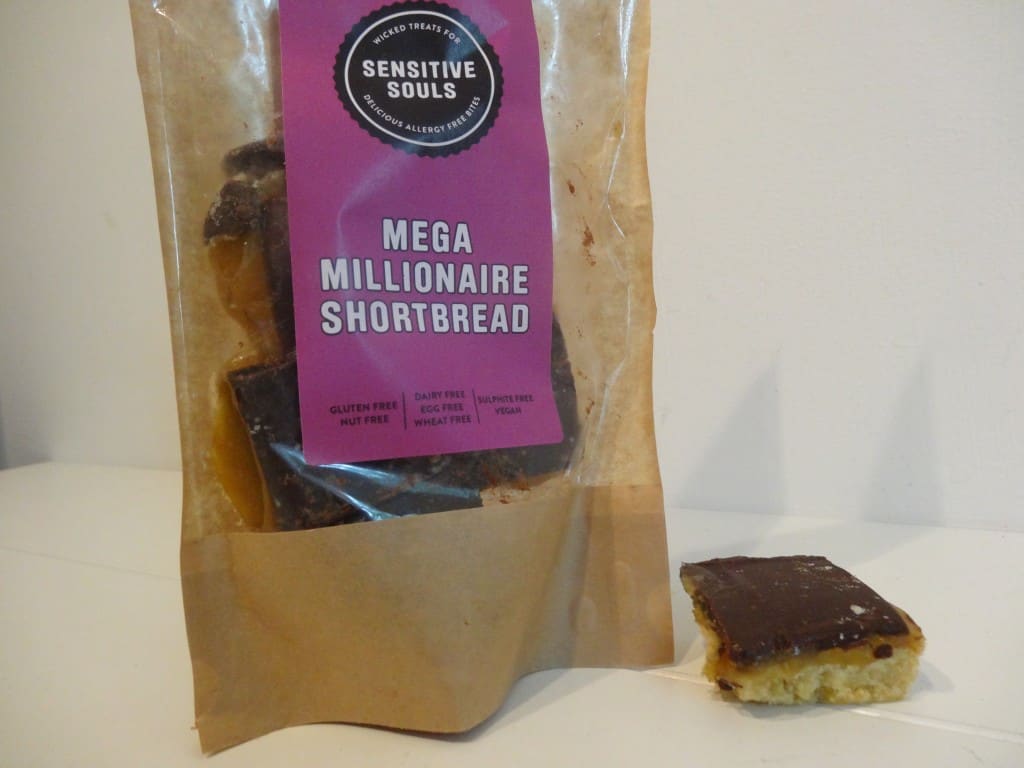 Mega Millionaire Shortbread
I would of grabbed everything from the Sensitive Souls stand if I could. These Millionaire Shortbreads are gluten free, dairy free, egg free, soya free, nut free. I also tried the Rocky Road which was insanely good! Basically…. tasty products, lovely people.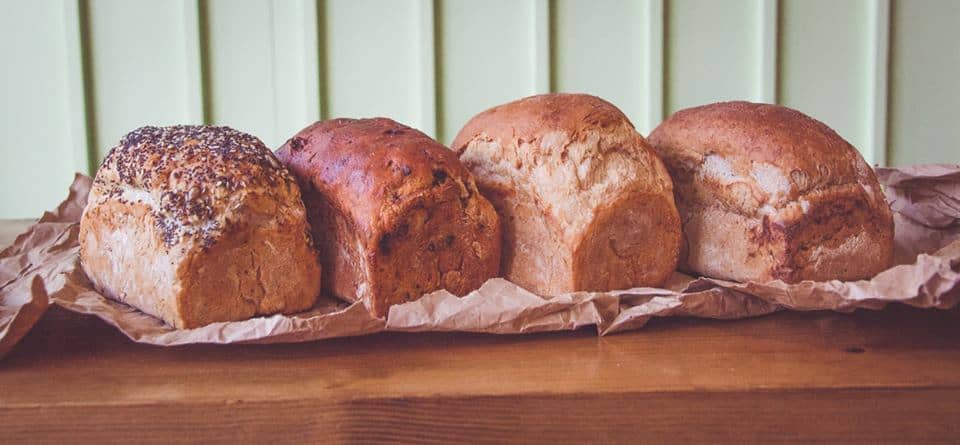 Sourdough Loaf
Seeded Loaf
Brown Loaf
I've been wanting to visit Romeo's Gluten Free Bakery for so, so long. I still haven't had the chance sadly! BUT I grabbed 3 loaves at The Allergy & Free From Show to bring home. I have been enjoying the Gluten Free Sourdough the last few days for lunch, it is amazing.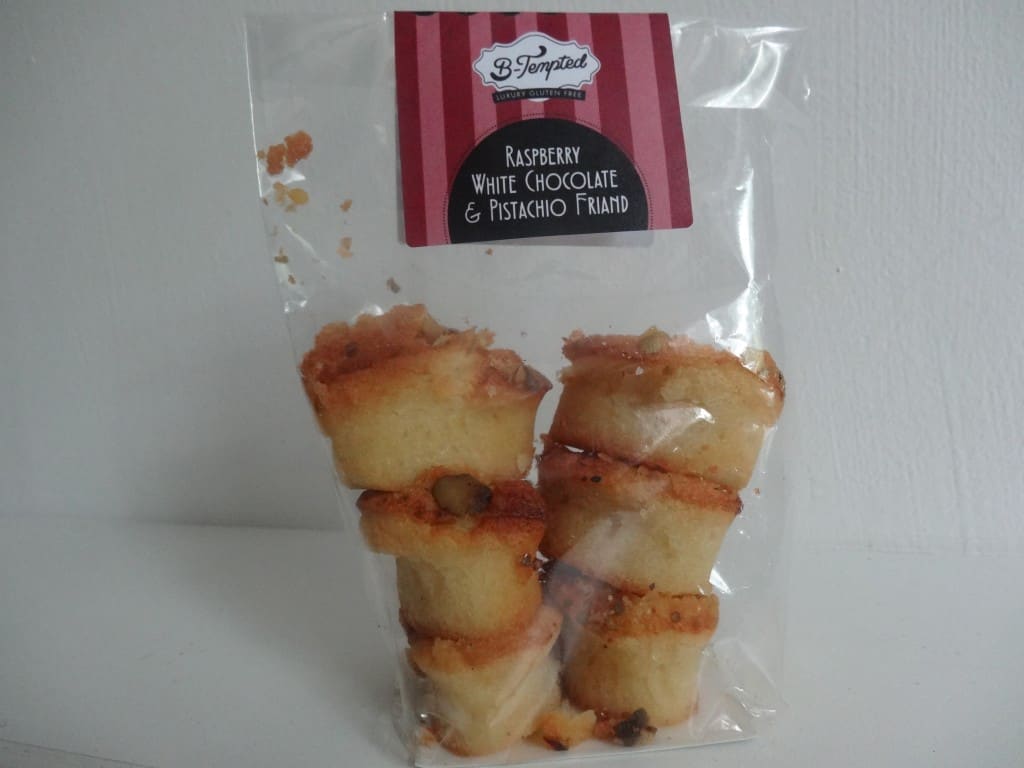 Raspberry, White Chocolate & Pistachio Miniature Friands
If I could I would have bought so much from B-Tempted. These little cakes had so much flavour in them. I loved these as they seemed the perfect size if I just need a little sweet treat, but don't want a huge cake. Raspberry & white chocolate is a match made in heaven.. & any cake that features pistachio will always be my friend!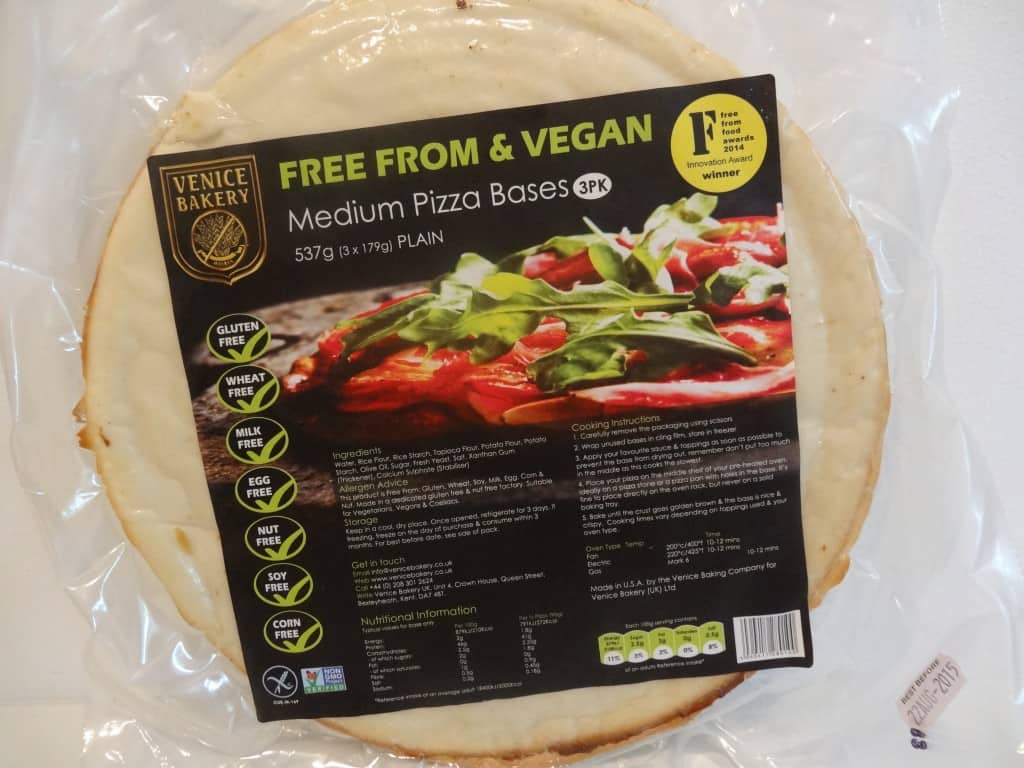 You probably know the eternal love I have for Venice Bakery UK's Gluten Free pizza bases. I have been going on about them for years. Click here for a review. The medium bases that come in a 3 pack are the perfect size for dinner. I'd highly recommend them if you want to make the best pizza around at home!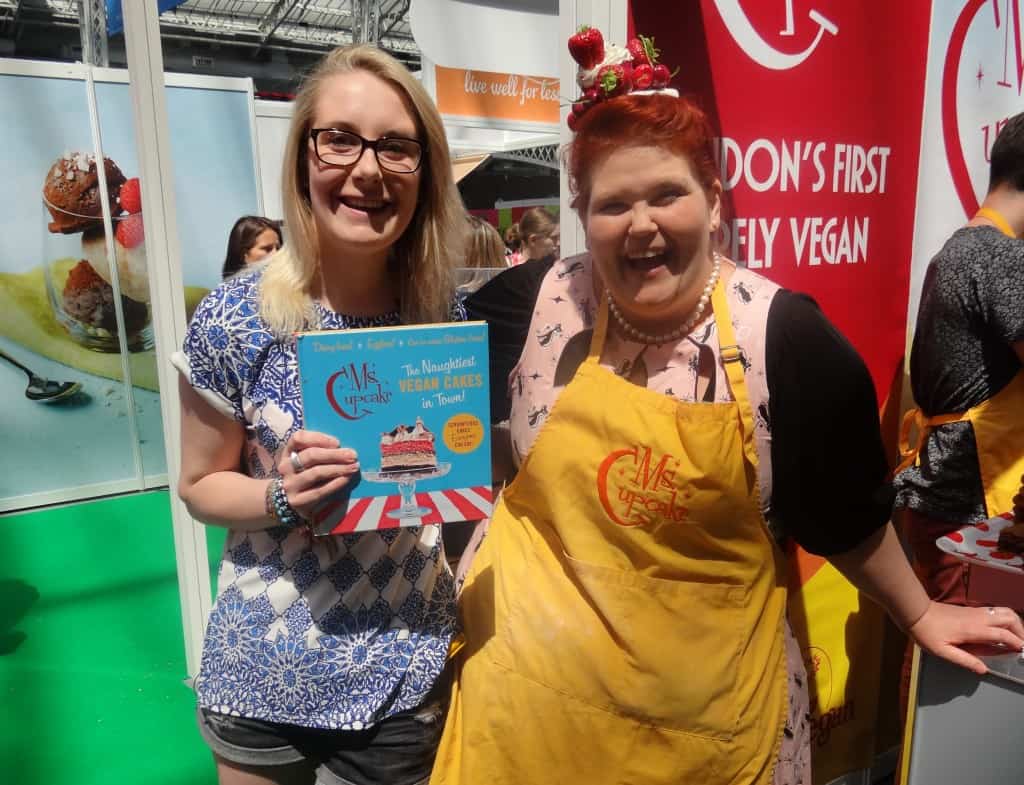 Gluten Free Blueberry & Lemon Muffin
I've been a massive fan of Ms Cupcake for a very long time. I visited her shop in Brixton a few years ago & never looked back. Her cook book is amazing. Her products even more so. & best of all, she is super lovely! The Blueberry & Lemon muffin I bought was so delicious, it disappeared before a photo could be taken, but trust me, it was amazing!
So there you have my Gluten Free Haul!
I had a great time at The Allergy & Free From Show as always. There is always so much to see, so many people to speak to & so much gluten free food to try. I am really pleased with my gluten free haul; trying out new products is always exciting! There are quite a few brands I really wanted to buy products from whilst I was there but… 1) I didn't have enough hands & 2) it was so so hot I didn't want to buy frozen or chilled items (chocolate was tricky enough to keep from melting!!).
It would be great if you could post your gluten free haul from The Allergy & Free From Show too… OR… maybe your latest gluten free haul from the supermarket – it is always interesting to see what people by! You can do so by leaving a comment below, or on Facebook/Twitter.
If you enjoyed my video, please check out some more of my Gluten Free Videos by Clicking HERE! If you subscribe… you'll never miss a video. (Highly recommended!!)
Thanks for watching & reading!
Becky xxx
Comments