So I'm sure by now a lot of you folks have heard that the amazing american style diner… Ed's Diner, now has a completely gluten free menu that is accredited by Coeliac UK. Well here it is!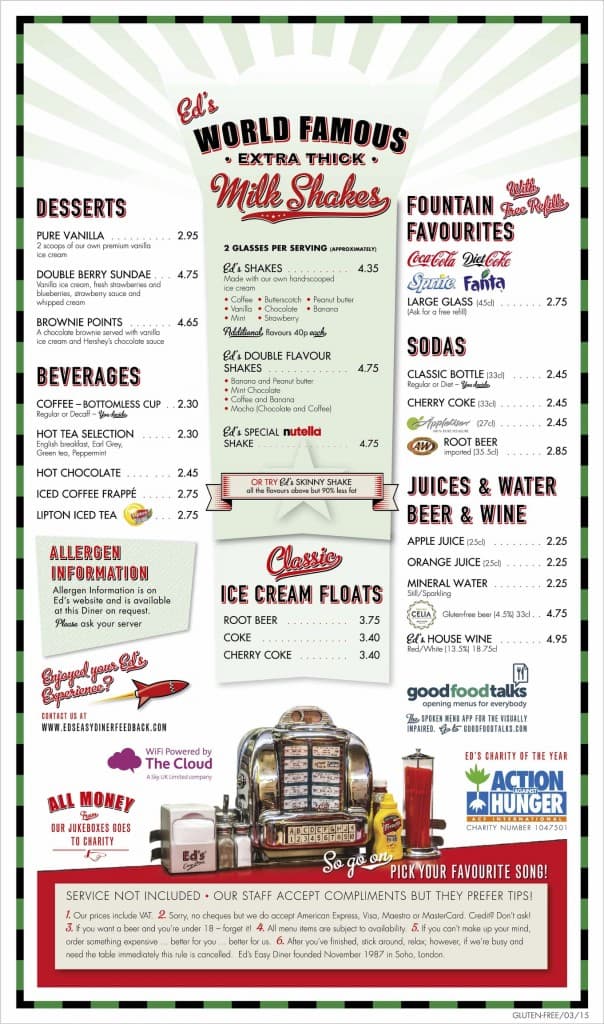 So for some reason Manchester doesn't currently have an Ed's Diner… what a joke! I used to love visiting the original Ed's Easy Diner in Soho back when I did eat gluten. I'd enjoy milkshakes & burgers all day long! Nowadays I thought such places were out of bounds for those of us who have to live gluten free. However, this is anything but true!
Ed's Diner have created an extensive menu filled with everything you could ever ask for in an American Diner… ALL GLUTEN FREE & ALL ACCREDITED BY COELIAC UK!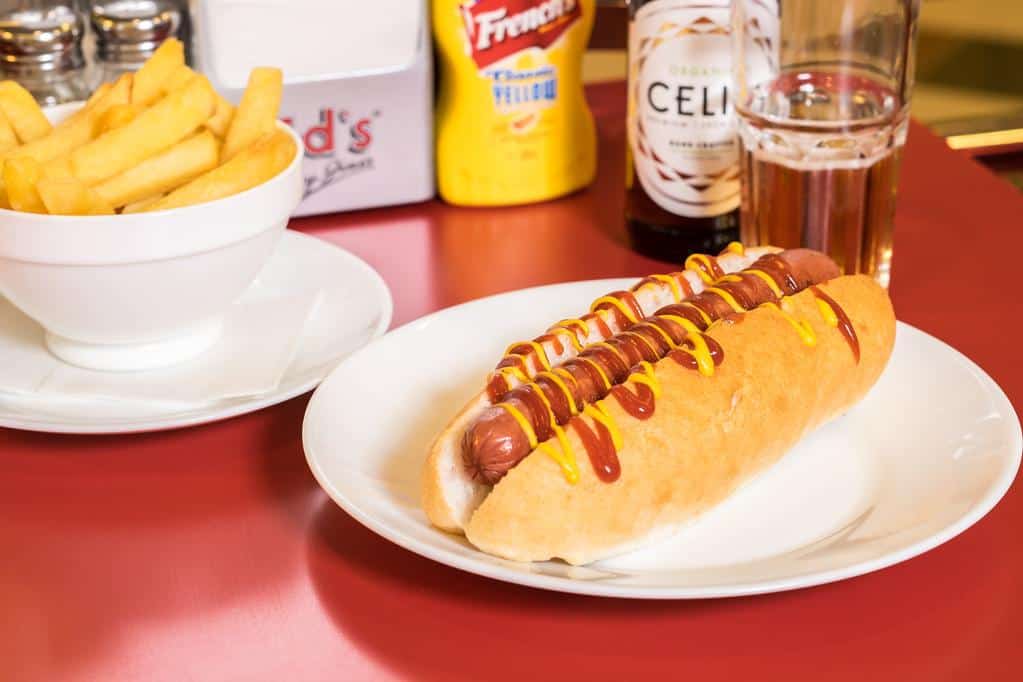 From Hot Dogs (in Gluten Free Hot Dog Buns) to Juicy Burgers (in Gluten Free Burger Buns), & all with a range of delicious toppings. For once we don't just have to go for the plain burger or the plain hot dog… hows about a Pulled Pork covered Hot Dog?! Yes!
Such a range of delicious fries too. Sweet Potato Fries, Chilli Fries, 'Wet' Fries, Cheesy Fries, even Atomic Fries! There really is fries for everyone.
Ed's Diner Breakfasts are also not a problem being Gluten Free. Breakfast Rolls & Breakfast Burgers are all good at Ed's!
Oh & don't think that Ed's Diner have forgotten about Gluten Free desserts, cause they haven't. Ice Cream Sundaes feature strongly! Oh & the MILKSHAKES!! 8 different single flavour shakes, 4 double flavour shakes & the amazing Nutella Shake too. I really am getting very hungry talking about this!
With well over 30 Ed's Diner scattered across the UK, if you haven't been already it is definitely time to get down to one. Click here for locations. I am trying to think when I will be close by one next, & scheduling it into the diary!
Have you tried out the Gluten Free (Coeliac UK accredited) menu at Ed's Diner? If so what did you think? If you haven't, does the menu make you want to go? Let me know by leaving a comment below. Or on Facebook/Twitter.
Thanks for reading,
Becky xxx
Comments