The king of cereal in the UK, the brand we all know for cereal has now made it's first gluten free cereal for the UK… Kelloggs Gluten Free Organic Puffed Corn Cereal!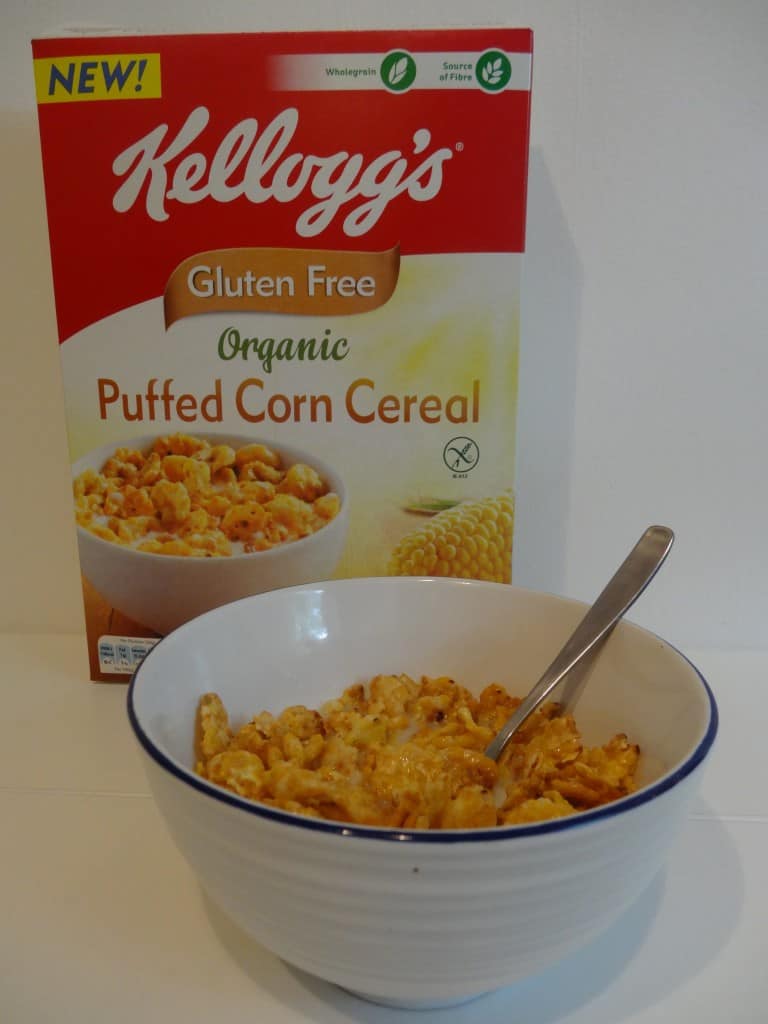 Last week I went to a different Sainsbury's from my regular store, which seemed to have a much larger free from section than what I am used to. The product that caught my eye the most was the Kelloggs Gluten Free cereal. Kellogg's in the UK has never moved into creating products for the free from aisle before, but with Nestle creating their very own Gluten Free Cereal (Cornflakes & Honey Flakes), it seemed inevitable that Kelloggs would eventually create a cereal specially for the Gluten Free market.
Unlike Nestle, Kelloggs Gluten Free first venture is going to be placed down the free from aisle. Having spoken to a lot of people about this, it would seem that this is a popular decision as it makes it much easier to find.
So Kelloggs first Gluten Free cereal product is quite simply puffed corn! It only contains four ingredients, is whole grain & in addition is also 100% organic. I love products that have so few ingredients you can count them on one hand, that is how all simple foods should be. Seeing ingredients that sounds essentially like a science experiment on a box is never a good sign… so a big thumbs up to Kelloggs Gluten Free straight away.
I guess what is really needed now however, is to have a TASTE TEST!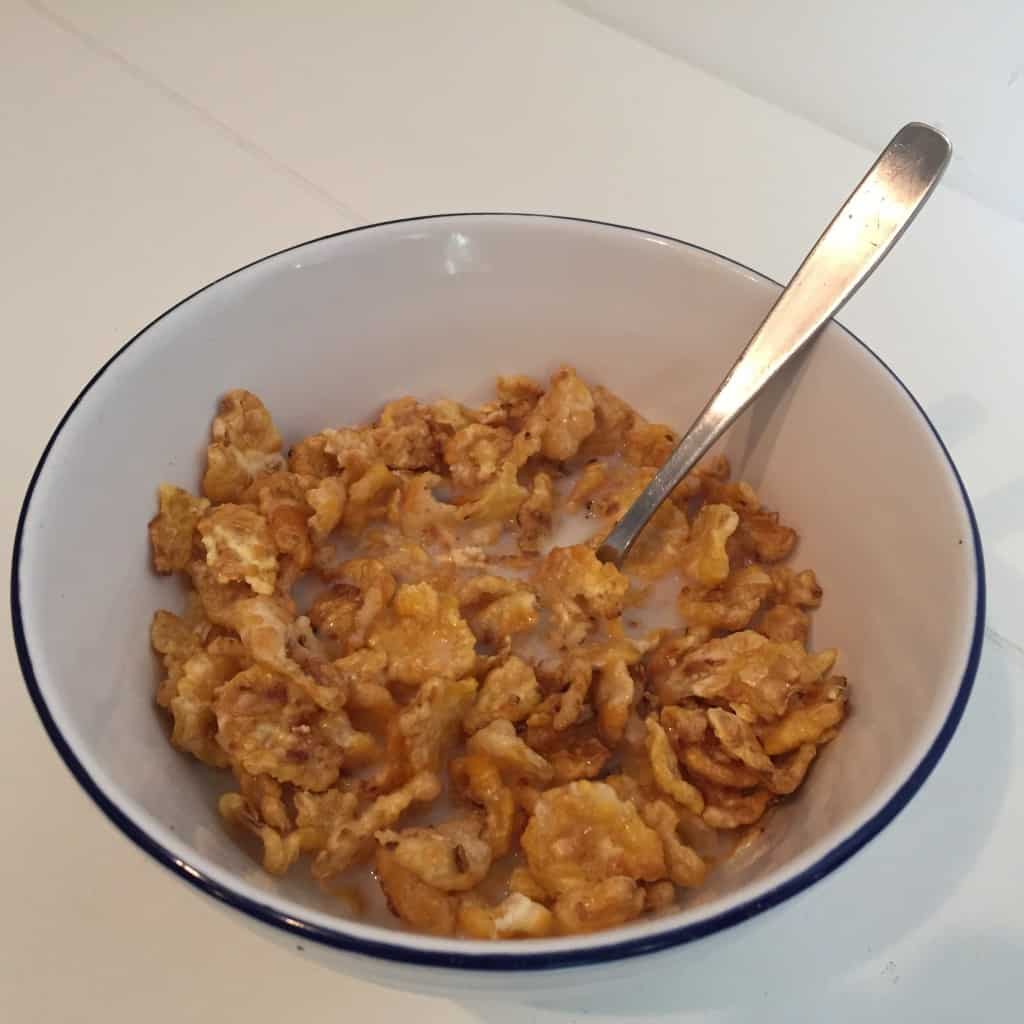 Upon opening the box, something smelt instantly delicious! I didn't really expect them to look as they did, even if there is a picture on the box! Each piece looks like a puffed up flake with a slight coating. I tried a few flakes without milk as I couldn't resist… I have to say it tastes almost like popcorn! My mind was instantly blown, how can a cereal like this taste like a sweet, almost toffee popcorn… without being really sweet?! A lot of the flavour comes from the fact that this cereal is also wholegrain, a definite plus point. I made myself a bowl with some almond milk and instantly felt like I was having dessert for breakfast. It made me really happy! I knew Mark would love it, so I made him a bowl too. He said he had never had a cereal quite like this before & would like to eat it everyday! (he can eat gluten so he doesn't even have to!!) We both decided that Kelloggs Gluten Free have done something really good here; by making a gluten free cereal that is different from regular cereals. It's amazing.
But then… we get down to the cost! The box is 300g and I picked it up for £3 in Sainsburys. So compared to the Nestle Gluten Free Cereals, (Nestle GF Cornflakes are £1.99 for 500g) it would seem that the Kelloggs Gluten Free Puffed Corn is a little on the steep side. How is £1 per 100g a reasonable price for cereal! I also wish the box was bigger. For me, a 300g box is so easy to get through in a very short space of time. I mean, who are cereal brands kidding… a serving is never realistically 30g. This box would never last 10 days, I doubt it would last me 5 days! The packaging is the thinnest cereal box I have ever seen!
So weighing it up… if the Kelloggs Gluten Free Puffed Corn Cereal was cheaper, it would likely become mine & Mark's number 1 cereal. It was delicious & different… I would probably snack on it all day too! However, as it stands I cannot justify paying £3 for a 300g box of cereal on a regular basis. The gluten free cereal I regularly buy is £3, but, there is more in the box. I will definitely buy this cereal again as I have fallen in love with it, but not every single day. Please reduce the price Kelloggs!
Where can you buy Kelloggs Gluten Free Puffed Corn? So far I've found it in Sainsburys! Let me know if you see it elsewhere too 🙂
Let me know your thoughts on the Kelloggs Gluten Free Cereal. Do you like it? Have you been able to get hold of it easily in supermarkets? Do you think its good value for money compared to other Gluten Free cereals on the market? Leave a comment below or on Facebook/Twitter.
Thanks for reading,
Becky xxx
Comments