In Essex & want Gluten Free Fish and Chips? Wivenhoe, the village I grew up in is home to the BEST Fish & Chip Shop for Gluten Free. All day everyday, Gluten Free Fish and Chips are available! Henleys is definitely the one for Gluten Free!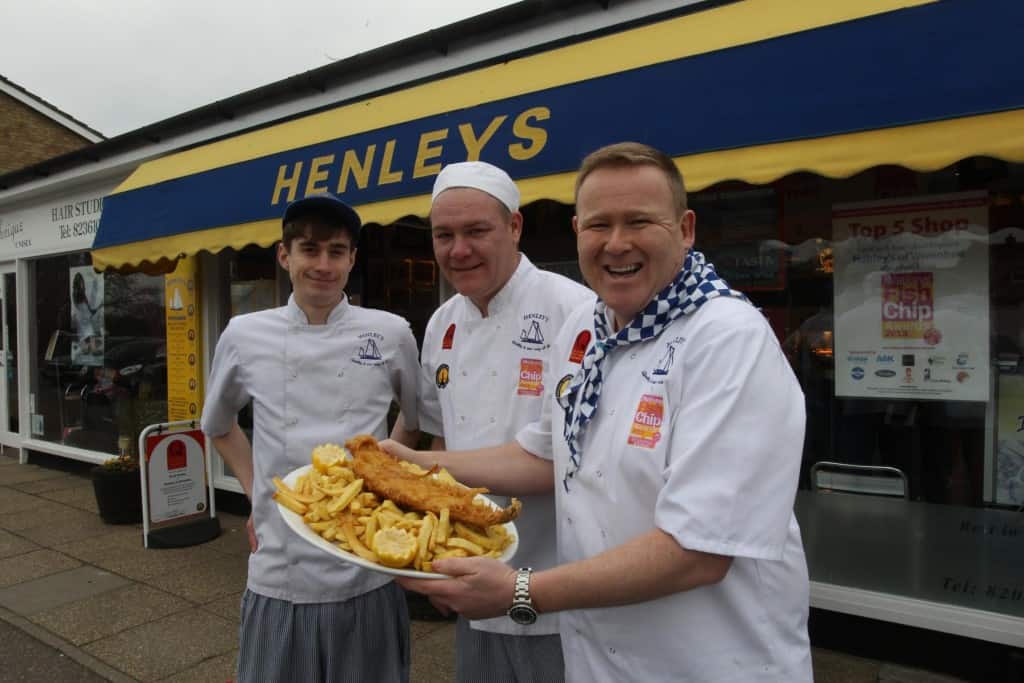 I was sitting last week pondering over when I last had a safe and delicious fish & chips dinner from a fish & chip shop. The answer I came up with was never. I haven't eaten fish & chips from a takeaway safely since before I found out I was intolerant to gluten.
Back in the day my family used to have fish & chips every Saturday night and I used to love it. It brings back such happy memories of the past when I could sit and feel normal, eating identical food to everyone else.
Strangely for some reason the other day I was on my local fish & chip shop's website (Henleys of Wivenhoe), a place I thought was completely out of bounds to me and noticed the line: 'Gluten Free ALWAYS available!' What?!?! Have I been missing out for so long for no reason I wondered!
I immediately emailed Henleys asking if this was true and for some further details regarding what 'Gluten Free' meant to them. I received an incredibly friendly reply soon after stating that they used an approved gluten free batter, a separate fryer and keep all serving tongs sterile, in a separate labelled container. They said that they could offer any fish on the menu with a gluten free batter. I was really happy with this reply, they told me to just give them a ring prior to coming to get my fish & chips, as it would take about 20 minutes… fine by me! They even offered to show me the whole gluten free cooking process if I wished.
So yesterday evening I decided it was time to finally give gluten free fish and chips a go again. I called up Henleys and ordered some Scampi & chips for Mum, Haddock & chips for Dad and then…. I ordered a GLUTEN FREE Hake & chips for me! So not only did I get gluten free but they serve up one of my favourite fish, Hake! Hake has such a subtle sweet flavour, you should definitely give it a try over cod sometime if you haven't before.
About 20 minutes later I drove up to Henleys (a 30 second drive from home!) and my fish & chips were ready and waiting. They had placed the gluten free in a separate box and bag from the other fish and chips and seemed to be very aware of the importance of keeping the gluten free separate from the rest. Their attitude towards gluten free was incredibly reassuring and I was a very happy girl before I even got to see or taste my dinner!
Upon arriving home I got all the fish and chips out of the boxes and paper ready to eat. My hake and chips looked amazing. The hake was a really good size and the batter was golden – identical in colour and texture to the regular fish and chips the others were having. The huge portion of chips looked great too. At this point I was incredibly excited and had the tartar, ketchup, salt & vinegar at the ready… ready to destroy that gluten free hake!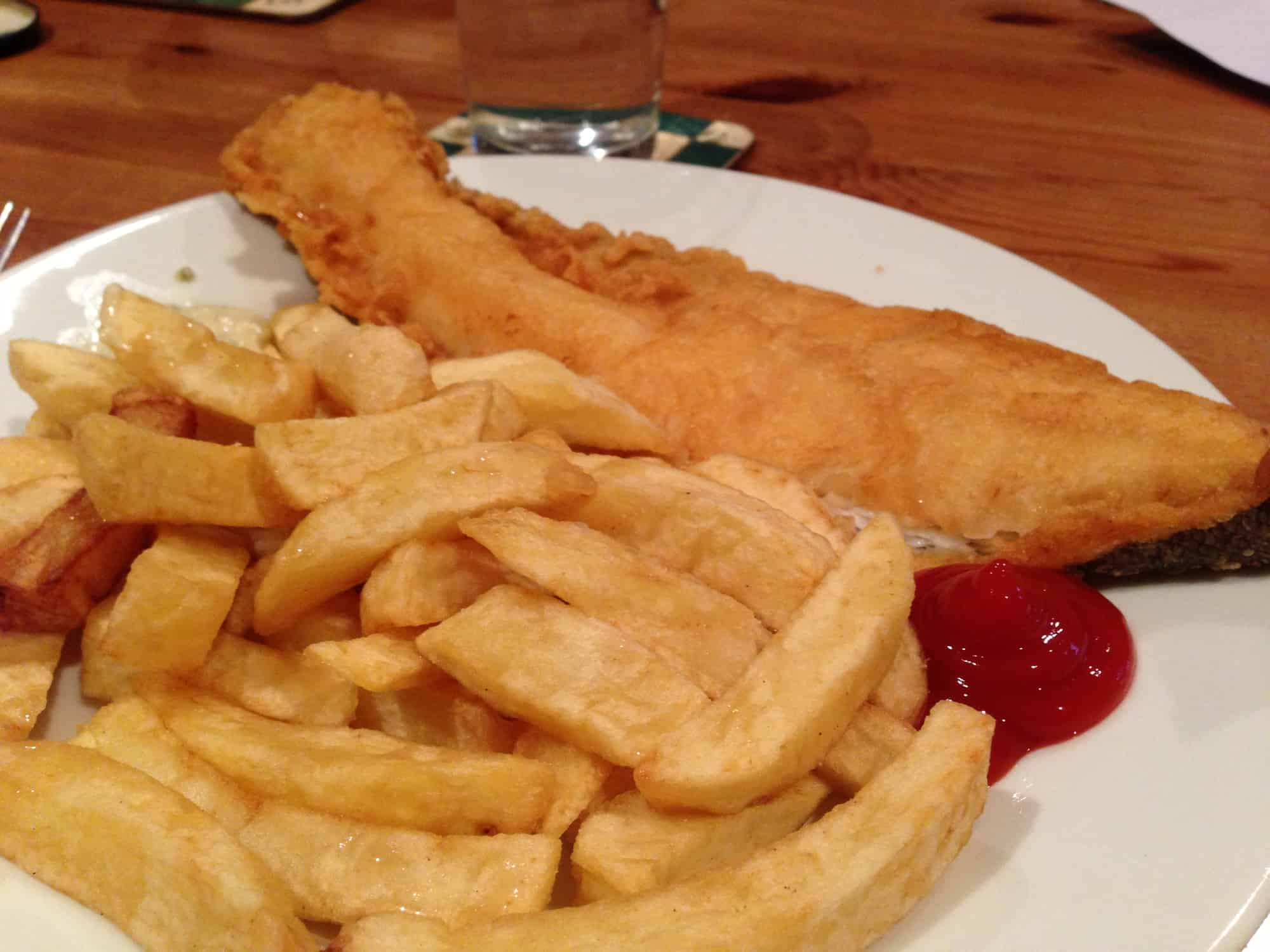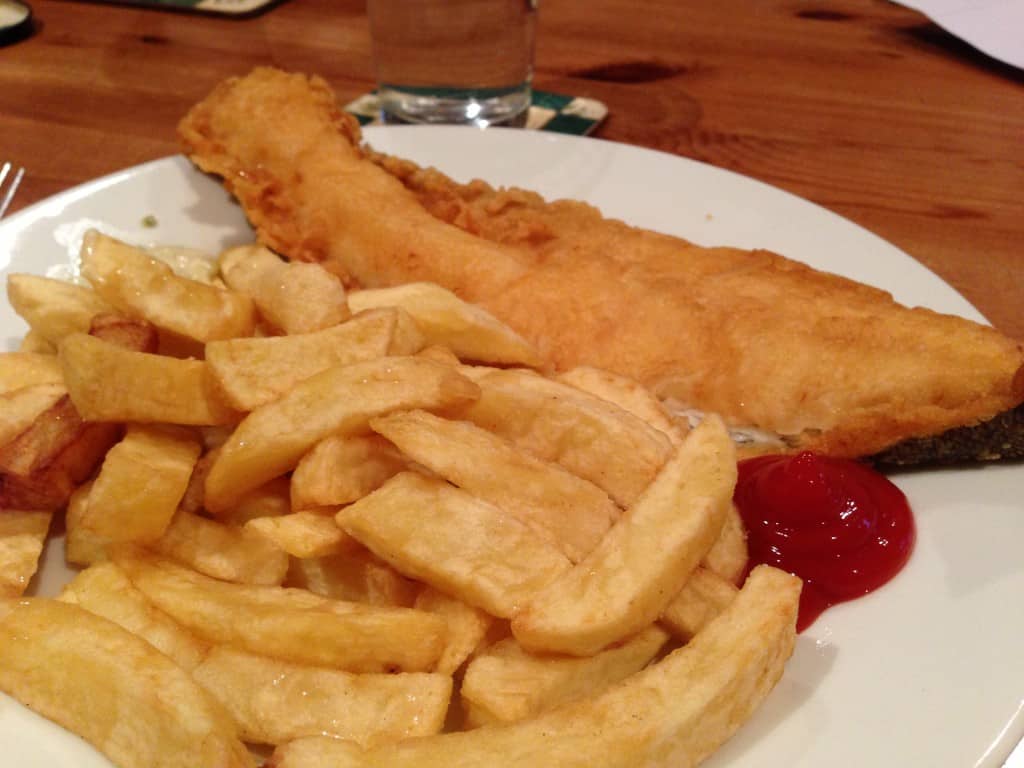 Now of course I guess I should tell you what my taste buds thought! Well let me tell you they were, and still are incredibly happy. The fish was delicious, it was soft and flakey and incredibly sweet just as hake should be. It was perfectly cooked. The batter was the perfect level of crispness and was the perfect amount for my fish, their was not an unnecessary amount of excess crunch which can so often be the case with battered fish. It really was delightful, if I could have had another one an hour later I definitely would have! Similarly the chips were really tasty, nice and chunky, and full of flavour. They also lacked the greasiness that so many portions of chips often have.
For the first time ever I think I completely finished my entire plate of fish and chips. I couldn't even fit all the chips on my plate first time round but went back and refilled my plate with a second helping, a definite good decision.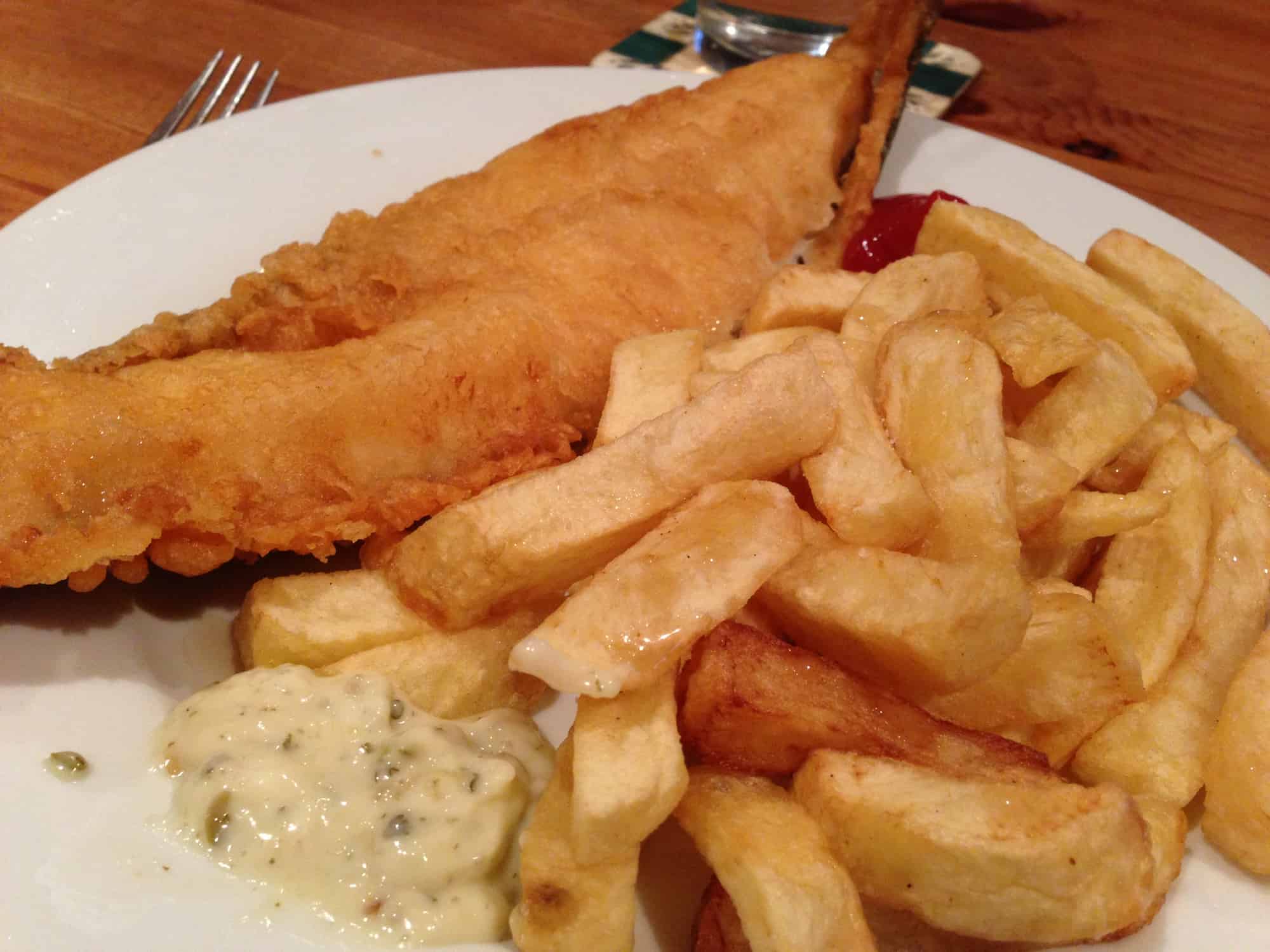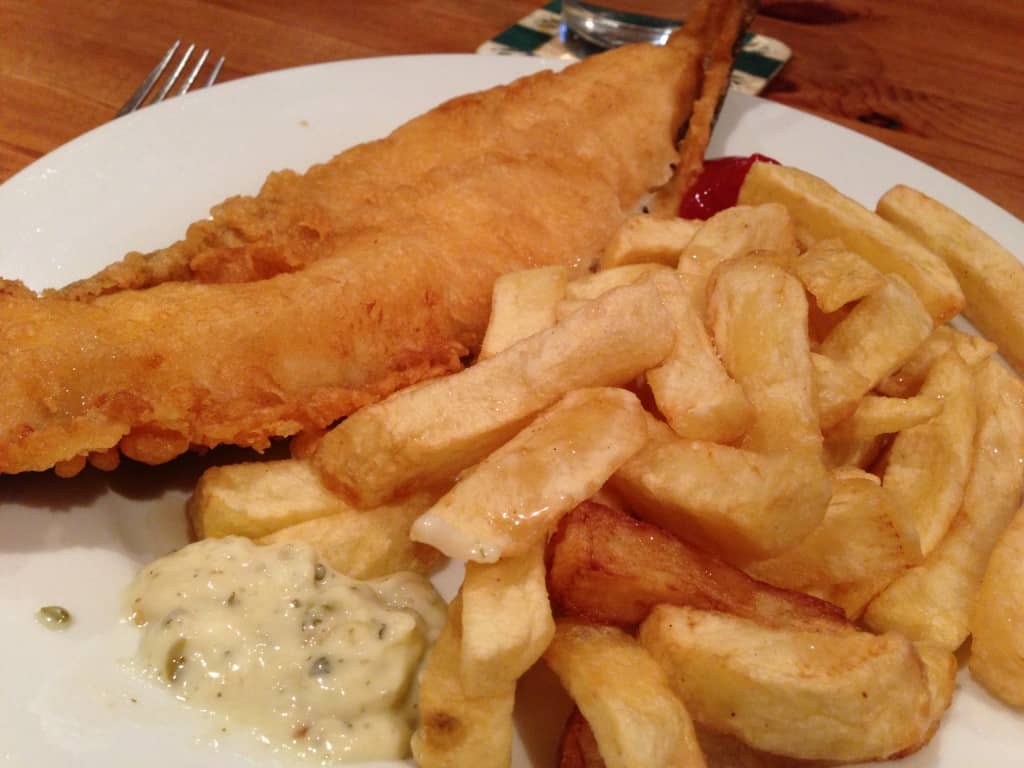 Basically I am an incredibly happy girl after last night and cannot wait to have another portion of gluten free fish and chips again… next week! It was such a lovely surprise to find out that Henleys offer a gluten free option. Furthermore, beyond just offering a gluten free option they showed me that they really do care about their intolerant and coeliac customers.
So if you are ever in the area head down to Henleys in Wivenhoe and grab yourself a delicious portion of gluten free fish and chips, you certainly won't regret it.
If you know of any other local restaurants or cafes that offer up gluten free treats in the Wivenhoe/Colchester area be sure to let me know!
Thanks for reading,
Becky xx
http://www.henleysfishandchips.co.uk/index.html