Of course, the easy answer to finding gluten-free products is… go to the supermarket and buy them! But when you're new to a gluten-free diet, things certainly don't feel that simple.
That's why I'm gonna share my top tips on how to source gluten-free products here: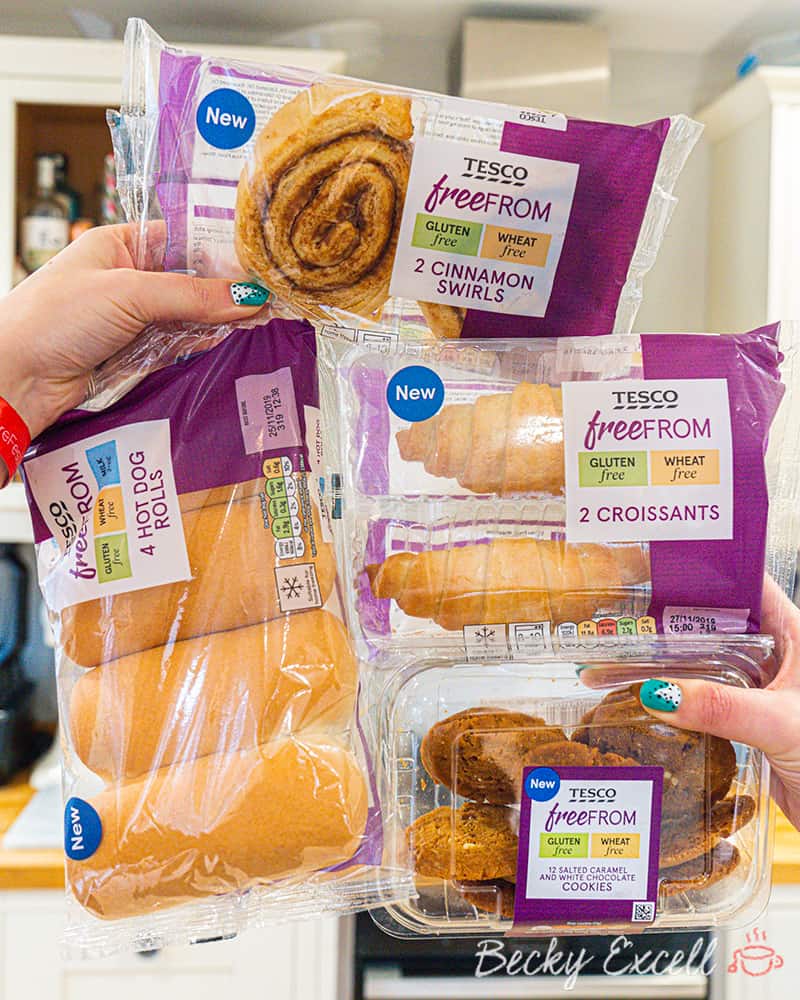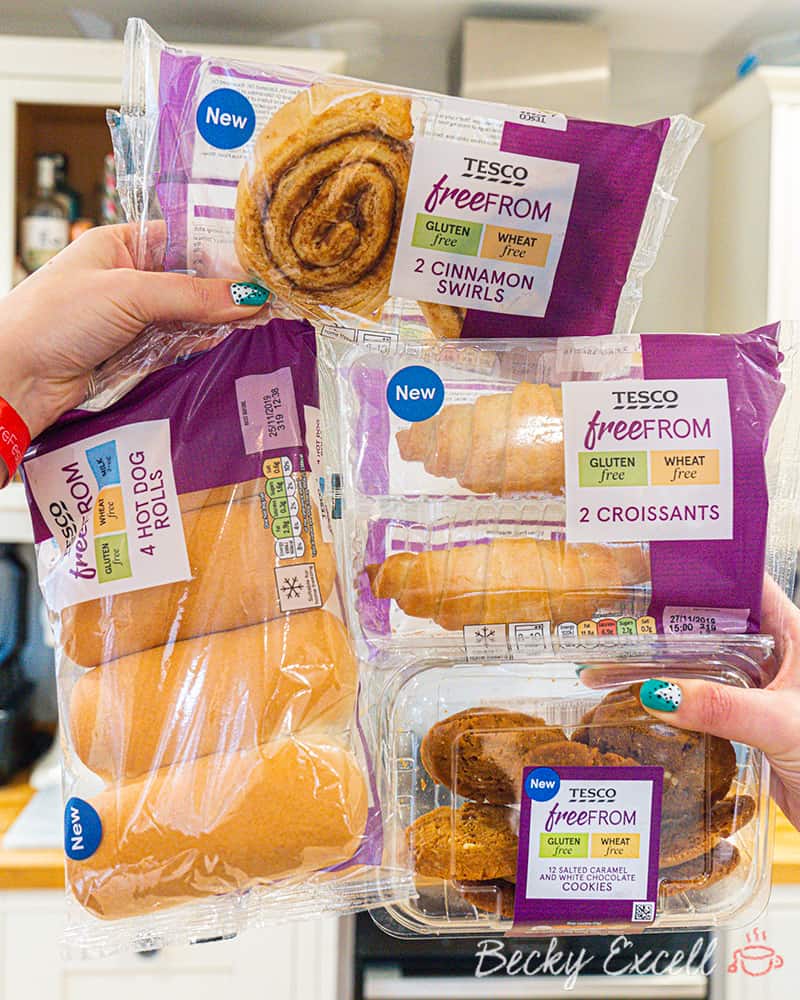 Of course, the first place you should head for gluten-free products is the free from aisle in the supermarket. Whilst it's obviously a fab starting point, please remember that it's the free from aisle NOT the gluten-free aisle. Therefore you still need to check products as some might be there due to being just dairy-free or egg-free for example.
It's not just all about the free from aisle either – there are plenty of products that are entirely gluten-free and safe to eat throughout the entire supermarket. It's just a case of making sure you check the ingredients labels first ie. ensuring the product doesn't have any gluten-containing products or any 'may contain' warnings for gluten, wheat etc.
Another important thing that needs to be looked for when checking ingredients labels is any 'may contain' labelling. So for example if a product says 'may contain traces of gluten' or 'made in a factory also handling wheat' these are warning signs to avoid a product. It means there isn't a literal ingredient in the product that contains gluten but due to the way that the product has been produced, there is a risk of a product getting into contact with gluten and therefore being cross-contaminated.
Products do not need to state the words 'gluten-free' on them in order for them to be considered gluten-free and safe for Coeliacs. (There are a few exceptions to this, which I will list later). In the UK, the top 14 allergens (which cereals containing gluten is one of) must be emphasised (often bolded and/or underlined) each time they appear in the ingredients list of a product. So therefore, gluten cannot be hidden as an ingredient in a product, it will always have to be declared. Therefore learning to read ingredients lists is super important.
Bear in mind these exceptions to the rules above. For example, any product containing barley must state that the product itself is gluten-free somewhere on the packaging, else it is not safe for Coeliacs. Similarly whilst wheat starch is not safe, 'gluten-free wheat starch' is safe for Coeliacs, even though it might be bolded in the ingredients list. Whilst oats on the whole are not gluten-free, you will find that you can buy gluten free-oats and some products may state that they contain gluten-free oats as an ingredient. (FYI in countries like Australia and New Zealand there is no such think as gluten-free oats).
The term 'gluten free' is a protected term by law so if a product says on the packaging that it is gluten-free, then it is gluten-free. For a product to be gluten-free in the UK it needs to contain 20 parts per million (ppm) or less of gluten. This amount differs across different countries so please be aware of that. However as I said above, a product doesn't have to literally state gluten-free on packaging for it to be gluten-free, it just needs to abide by labelling laws.
People follow a gluten free diet for a variety of different reasons, one being if they have a wheat allergy. For those with a wheat allergy, it goes without saying that if you see a product that states 'gluten-free' always double check the ingredients as if a product contains 'gluten-free wheat starch' then this would not be suitable for you.
Always remember to check the literal food packaging for the true ingredients list, as it can sometimes differ from what a supermarkets website has stated when listing the product for their online shop. This may be because a website hasn't yet been updated. The packaging will always be correct over what any website says.
Joining Coeliac UK is a great idea for so many reasons, and one of the best things in my opinion in their Gluten Free Food Checker app. The app enables you to search nearly 200,000 food products to find which are suitable for a gluten free diet. It has a barcode scanner built into the app which is really handy when you are out shopping, however I always recommend learning for yourself how to read ingredients labels alongside the app – they work really well together.
When in other countries other than your own make sure you are aware that labelling laws might be slightly different to what you are used to. It's also good to learn the phrases in different languages for gluten free. Here's a few examples:
France – Sans Gluten
Germany – Gluten Frei
Italy – Senza Glutine
Netherlands – Glutenvrij
Portugal – Sem Gluten 
Spain – Sin Gluten