Store-cupboard curry recipe, anyone? It's gluten free, dairy free and vegan! But the best part of all is that you can throw in whatever veg/protein you like into it. Can't get hold of tinned chopped tomatoes? No problem!
Store-cupboard curry recipe – yes it's vague, but that's exactly how I wanted it! That's because you can customise this creamy, mildly spicy, coconut curry whichever way you wish. Perfect for anyone currently staying at home… which I hope is everyone!!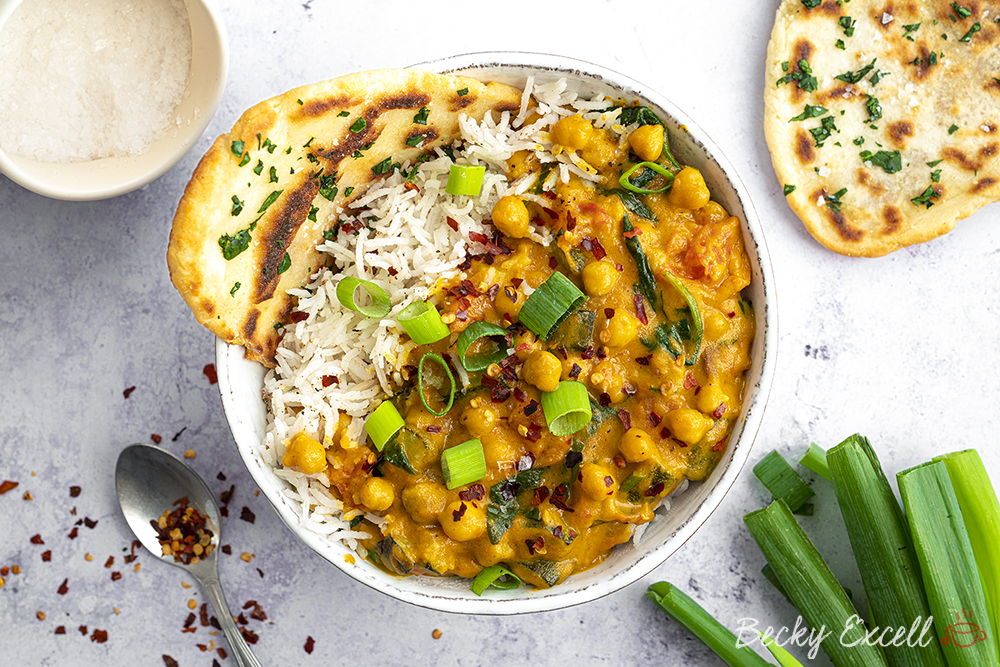 I'm not sure anyone can really say they've experienced a time in the world quite like this. But in those unusual times, I've quickly found you have to just accept that your usual plans/routines/preferences go totally out of the window.
And yes, that applies to meal times too!
At dinner time for us now, what we want to eat has become a little less important and instead, it now more depends on what we've actually got/what needs to be used up. Anyone else feeling the same?
So over the last week, I found myself asking these questions a lot more than usual: what's going out of date soon? I'm missing 'x' ingredient for this particular recipe, so what can I use instead? What can I make with *insert name of random ingredient here*?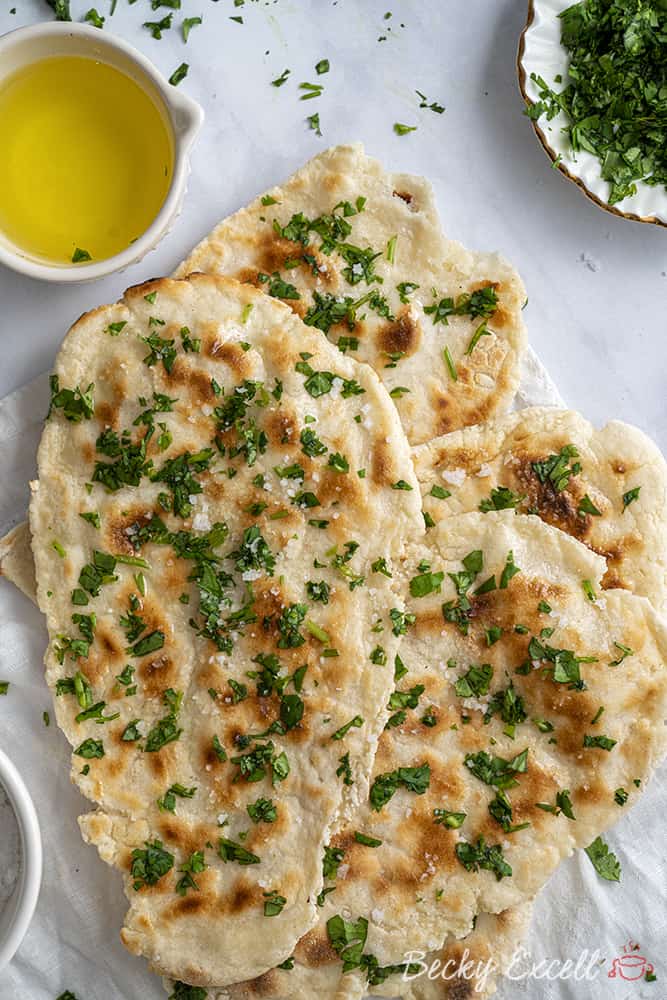 But you know what? That's when the best cooking happens in my opinion! That's when I come up with new recipes and learn new ways of using ingredients that I'd never have thought of before.
So yes, it might not be 'what you usually would do' and it might take a little more thought/effort. But from what I've learned, it's always worth doing as it's reduced our food waste and saved us money too.
And that's exactly what my store-cupboard curry recipe was made to embrace. Yes, I'm giving you a recipe here, but apart from tomatoes and coconut milk, nothing else is set in stone at all.
This recipe really is a blank canvas for you to chop and change to your tastes or simply just to reflect what you have in the cupboards. So how will you change it?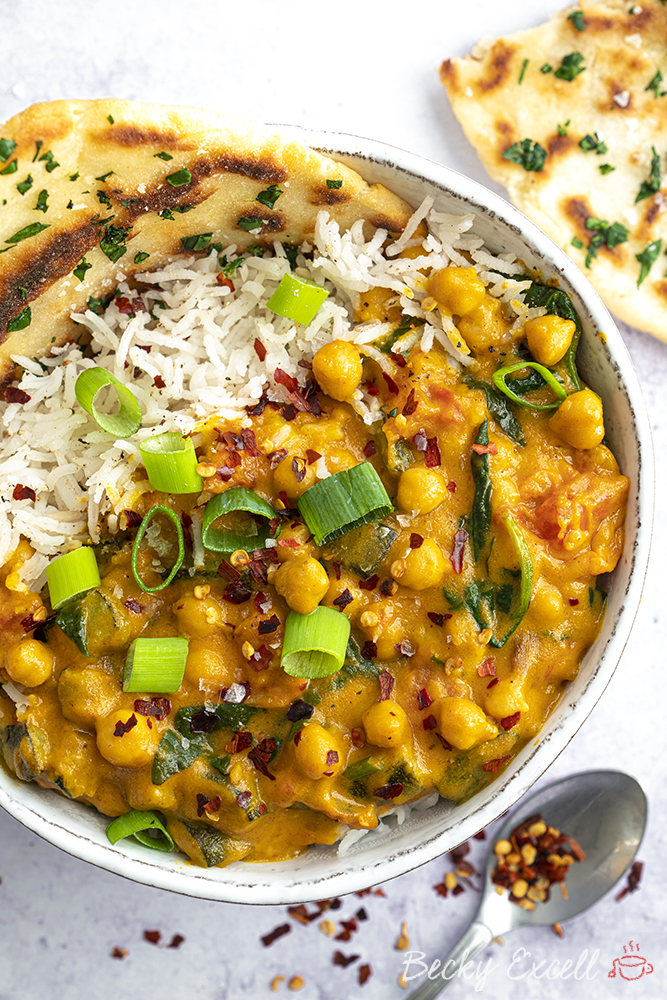 So just to illustrate what I mean – I've asked for 200g of chickpeas in this recipe. But what if you don't have any at home?
Well, you could easily swap that with 200g of cooked chicken, or even 200g of drained lentils. What about 200g of cooked, flaked white fish?
Not got a courgette handy? Replace with cubed carrot or simply throw in some cooked broccoli or cauliflower. Missing some or all of the spices? You could easily substitute all three of them with the same quantity of curry powder (Or any variation of Indian-style spices that you wish.)
And these are just a few examples, feel free to mix things up with whatever veg or protein you wish! Go crazy!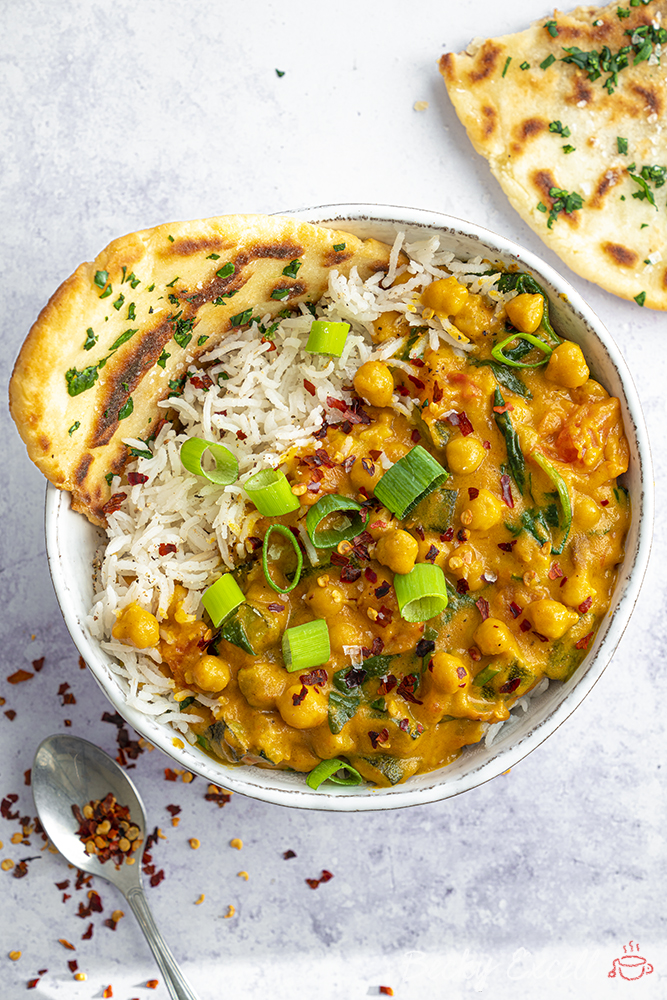 And I've even thrown in a quick little trick in this recipe just in case you're missing tinned chopped tomatoes. Why? Well, they seem to have been absent from supermarkets for a very long time now!
(I think I'd now sooner see a unicorn than a tin of chopped tomatoes in the super market)
But does that mean you can't make this recipe? Definitely not! Did you know you can easily make your own 'tinned' tomatoes using fresh tomatoes?
Fresh tomatoes always seem to be in great supply, so make sure that you pick up six of them if they're sold out of tins. Mark's started growing them in the garden for the summer now too!
It's such a simple and easy trick that probably only takes 15 minutes in total. You'd never notice any difference! So the first 4 steps of this recipe are dedicated to showing you how to turn fresh tomatoes into 'tinned' chopped tomatoes.
But of course, if you are a lucky so-and-so and have a tin of chopped tomatoes though, simply start from step 5.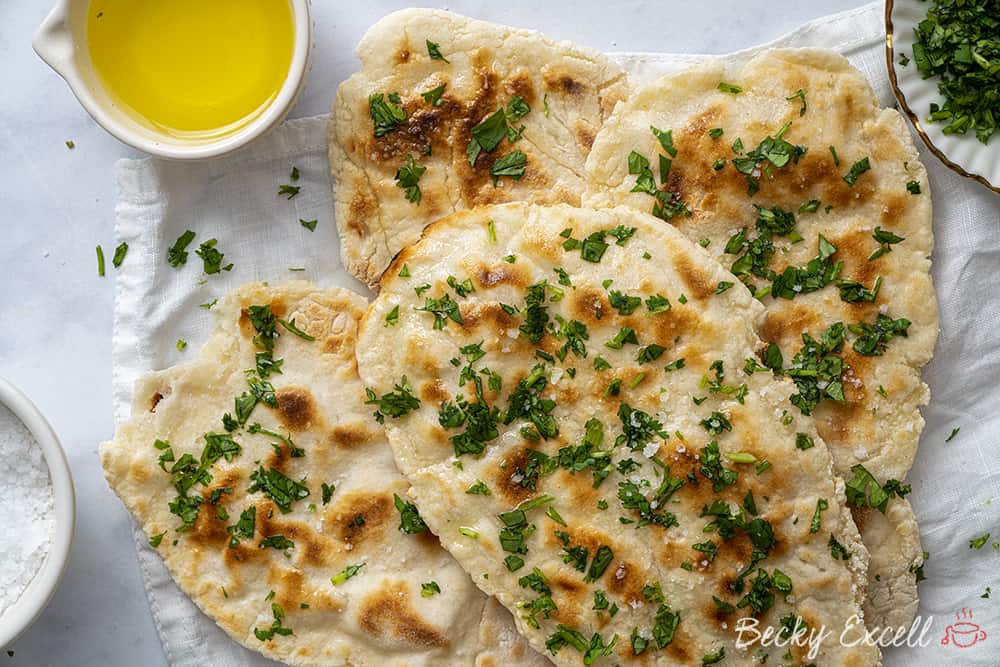 So I hope you now know why I call this my 'stay at home' store-cupboard curry recipe! You need so few ingredients to make it AND those ingredients can be swapped out so easily.
But what about the beautiful naan bread in the photos? Surely that's a faff to make and you'd need a mountain of ingredients to do so?
Well, not only is it gluten free/dairy free/vegan friendly, but you only need 3 ingredients to make that too… and you'd never know it was gf either! Here's the link to that.
Ok here's how to make my store-cupboard curry recipe! Please leave me a 5 star rating if you liked it as it really helps to let other people know it's a recipe worth trying ?? You can also print it here too…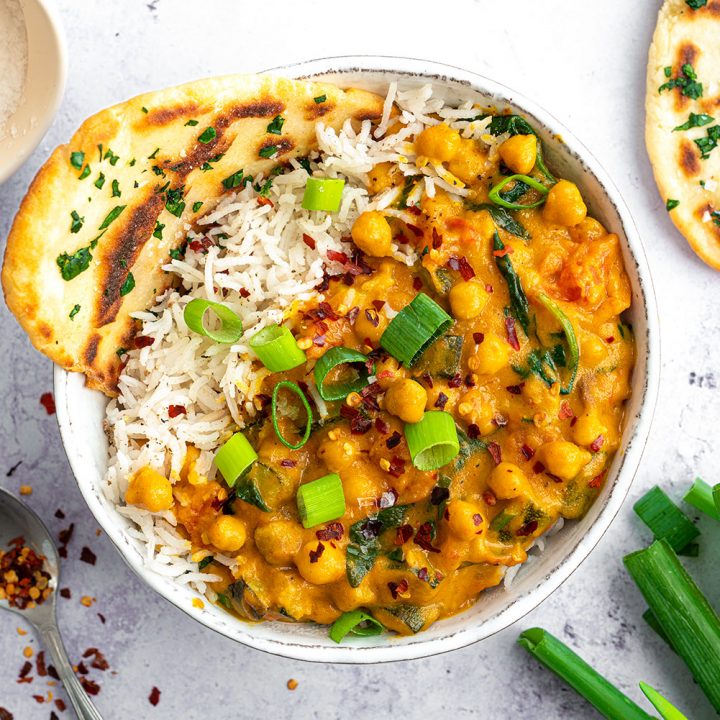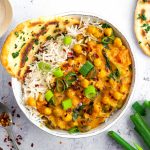 'Stay At Home' Store-cupboard Curry Recipe (gluten free, vegan)
Store-cupboard curry recipe - the perfect EASY 'stay at home' dinner that you chop and change to suit whatever you've got in your fridge/cupboards!
Ingredients
200

g

tin of chickpeas

half a can - save the rest in the freezer if you like

6

fresh tomatoes

or 1x 400g can of chopped tomatoes

1

large courgette

2

big handfuls of fresh spinach

400

ml

tin of coconut milk

spring onion greens/chives to garnish

garlic-infused oil

1

tbsp

gluten-free plain flour

Spices:

1

tsp

garam masala

1

tsp

ground coriander

1

tsp

turmeric

1

tsp

chilli flakes
Instructions
Skip to step 5 if you're using tinned tomatoes instead of fresh tomatoes. Here's how to make 'tinned' chopped tomatoes using fresh ones. First, score an X in the bottom of each tomato using a sharp knife and place into a large mixing bowl.

Cover in boiling water from the kettle until they're fully submerged. Allow to sit in the boiling water for 5 minutes. Drain the water and place your tomatoes onto a chopping board for 5-10 mins until fully cooled.

You should now be able to peel the skin off your tomatoes really easily. Peel them all and chop into 1/8th chunks. Try not to lose any of the tomato juice.

Place your chunks into a pan at a low heat and cover with a lid for 10 minutes. The lid will stop the tomato juice evaporating. After 10 minutes, check on them - they should be slightly softened and no longer firm and look like tinned chopped tomatoes. Allow to sit with the lid on (off the heat) until you need them in the recipe later.

Cube your courgette and fry in 2 tbsp of garlic-infused olive oil at a medium heat until slightly golden on all sides. Add in your spices (garam masala, ground coriander, turmeric and chilli flakes) and 1 tbsp of gluten-free flour. Stir for 1 minute until all the courgette is nicely coated.

Add your tinned or prepared tomatoes to the pan and stir once again. Add in your tinned coconut milk and stir until consistent. Bring to the boil and simmer for 10 minutes until the sauce has thickened. Full-fat coconut milk will be a little more thick and creamy with better results.

Add in your drained chickpeas and two big handfuls of spinach. Allow the spinach to wilt and give everything a good stir. Once the spinach has wilted, you're done!

Serve up with rice and my homemade 3-ingredient gluten free naan bread (linked above). Garnish with freshly chopped chives or spring onion greens - well worth doing for a lovely onion flavour!
Thanks for reading all about my store-cupboard curry recipe! If you make it, I'd love to see how it turned out so don't forget to take a snap of your creations and tag me on Instagram!
Any questions about the recipe? Please do let me know by following me on Instagram and leaving me a comment on a recent photo!
Thanks for reading,
Becky xxx
Oh and don't forget to pin this for later!