Yes, that's right, gluten free Cornish pasties are coming… and they're by Ginsters, which is a brand I'm sure you've all heard of once or twice! Here's everything you need to know about them…
Who'd have thought? Gluten free Cornish pasties in supermarkets?! I mean… I've only been waiting 10 years 😂 Here's everything you need to know about them, including where to buy them, the price etc. Also… will I be able to actually eat them?! (not looking likely)
Don't forget to follow me on Instagram as well btw, where I post all of my latest and greatest gluten free product finds first! Come over and say hello if you like posts like this one 👋🏻
1. The price.
One of these little beauties will set you back £2.50. What do you think of the price? Too much? Or affordable every once in a while?
I don't want to alarm anyone or incite angry mobs of 'we shouldn't have to pay more for gluten free products', but erm… I'm probably about to!
This gluten free Cornish pasty will be £2.50 for a 200g product. Whereas a regular, gluten-containing Ginsters Cornish pasty is currently £1 for 227g.
(sometimes they're listed online as £1.60 but currently on offer for £1)
Does that make your blood boil, or do you just accept that gf products cost more? I'd love to know what camp you're in so leave me a comment below this post with your thoughts 👇🏻
2. Where to find them.
As far as we know, they'll only be available in Sainsbury's for the time being.
A lot of new gluten free products start their lives in one supermarket at first, but eventually expand to other supermarkets in time.
So don't panic if you don't have a Sainsbury's right on your doorstep!
Anyone else fancy camping outside Sainsbury's until they're out? 😂 Also, speaking of when they'll actually be in stores…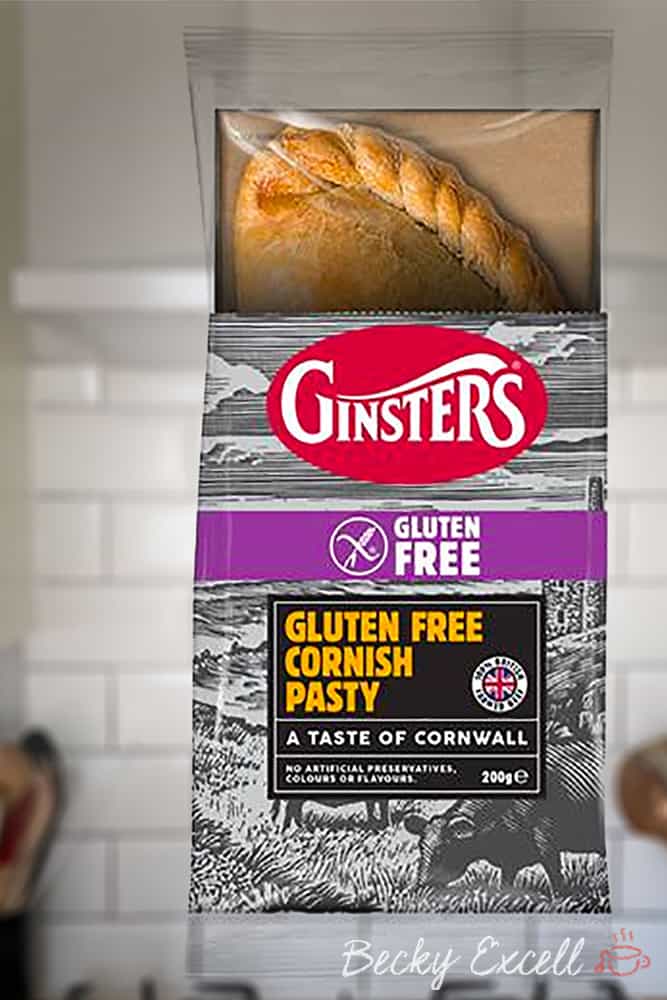 3. When you can go buy them.
They sadly won't be available until the 29th of December, so you won't be enjoying them on Christmas day!
But to look on the bright side, this is the first time we've ever been told a specific date something will be available so early on.
Which is great! Because then I don't have to spend every day of my life camped outside Sainsbury's wondering when they might pop up.
(call it a very strange hobby!)
So put your coat back on and put your tent away – they're not in store just yet!!
4. What's inside them.
I don't have the specific ingredients just yet, but I do know what's in them!
The filling will contain 100% British minced beef, potato, onion and swede, all inside gluten free shortcrust pastry.
So that makes this product totally out of the window for me as I can't tolerate onion, but why am I not surprised?!
(anyone else in the same boat on that one? Bloody IBS issues!)
I will still keep track of this product for you guys though, even though I can't eat it myself!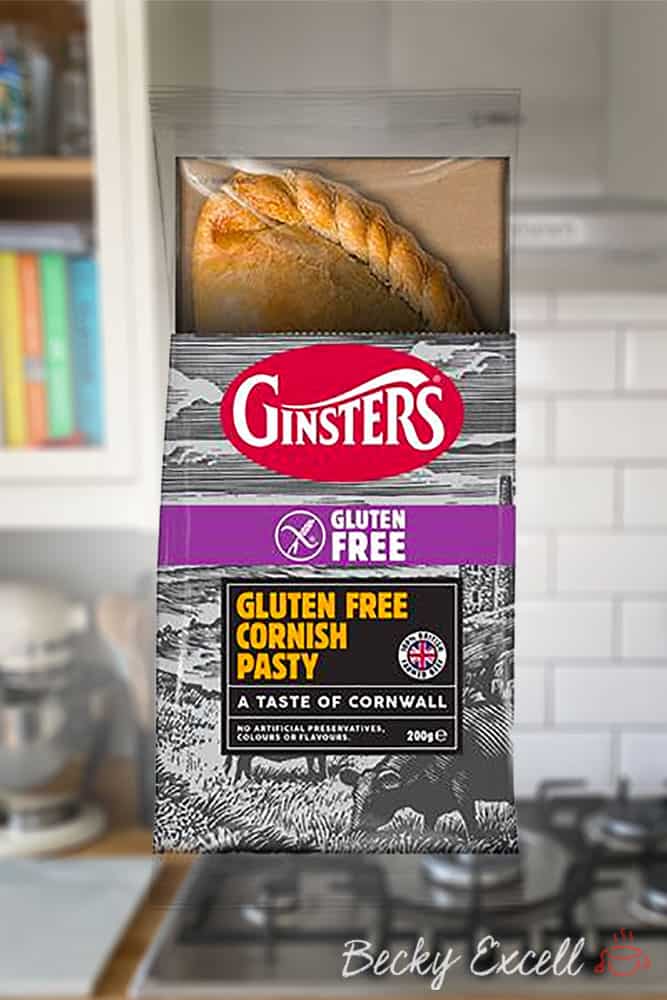 5. You'll be able to find them in the free from chiller section of Sainsbury's.
And when Ginsters gluten free Cornish pasties do finally launch in Sainsbury's in the UK, you can bet your life that they'll be in the free from chillers.
So don't go hunting down the freezer aisle, or even worse, the regular free from aisle 😂
(I still go to every section regardless of if I need anything anyway I guess)
The chilled free from section in my local Sainsbury's has been a little empty recently, so there's definitely room for them!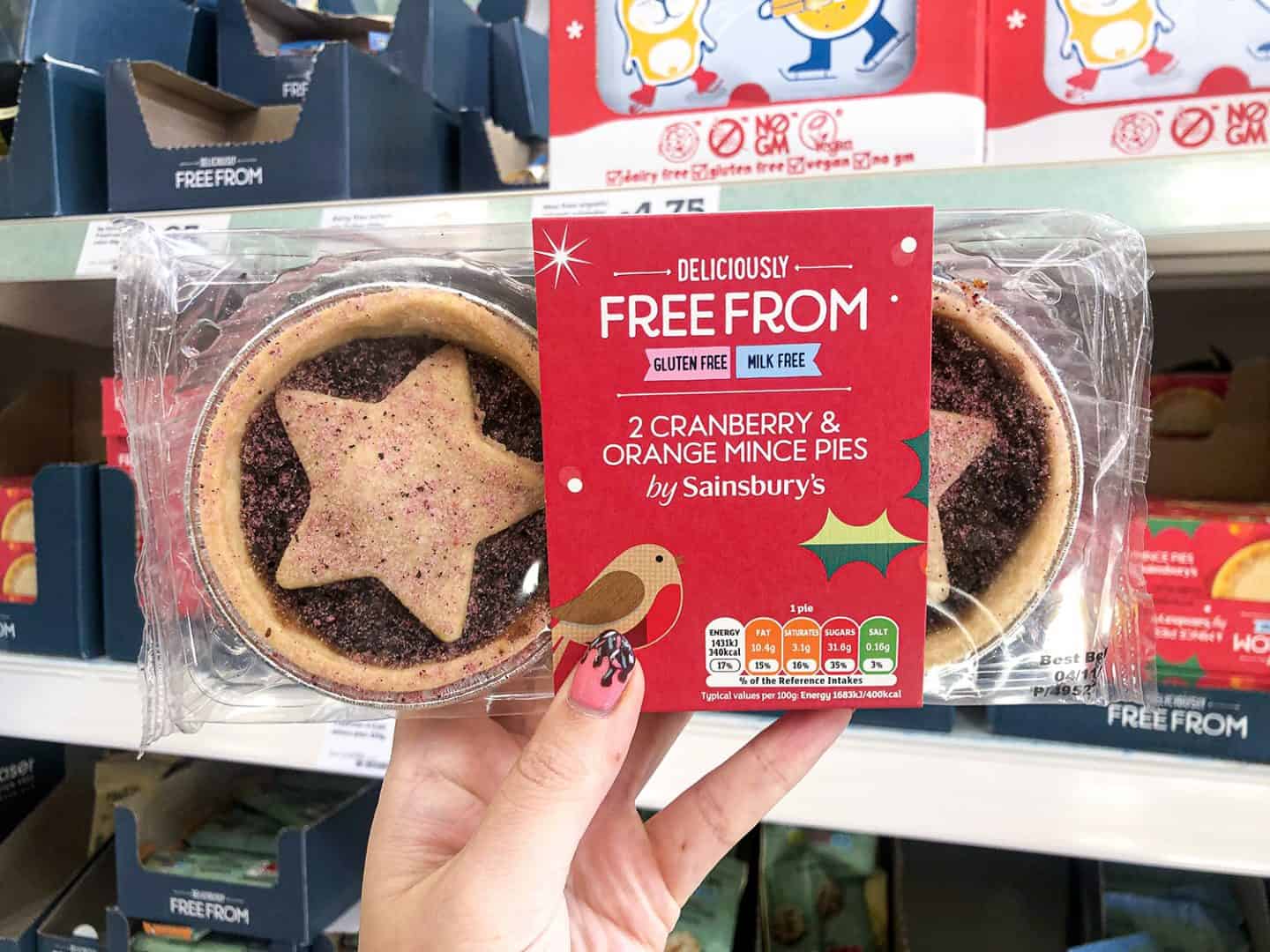 But wait, what if you wanted to enjoy a gluten free pasty BEFORE the 29th of December?
Well, whilst Ginsters gluten free Cornish pasty will be the first of it's kind in supermarkets across the UK, there are gf pasties already available elsewhere right now!
(hopefully this will be especially helpful for those of you too hangry to wait!!)
You can happily head over to…
Who here's gonna put in an order straight away?! Did you know about these places already, or not?
Most importantly, what are YOUR thoughts on Ginsters new gluten free Cornish pasty?
What do you think of the price? Are you happy they'll be in Sainsbury's? Can you wait until the 29th of December?!!
I'd love to hear your thoughts as you never know if Ginsters might come over and read the comments section of this post or not… who knows!
Stranger things have happened! So keep scrolling down until you see the comments section and let us know your thoughts down there 👇🏻
What I want to know most of all though is this: will you be giving them a try? Will you be first in line to buy them? Or is this one that you'll pass on?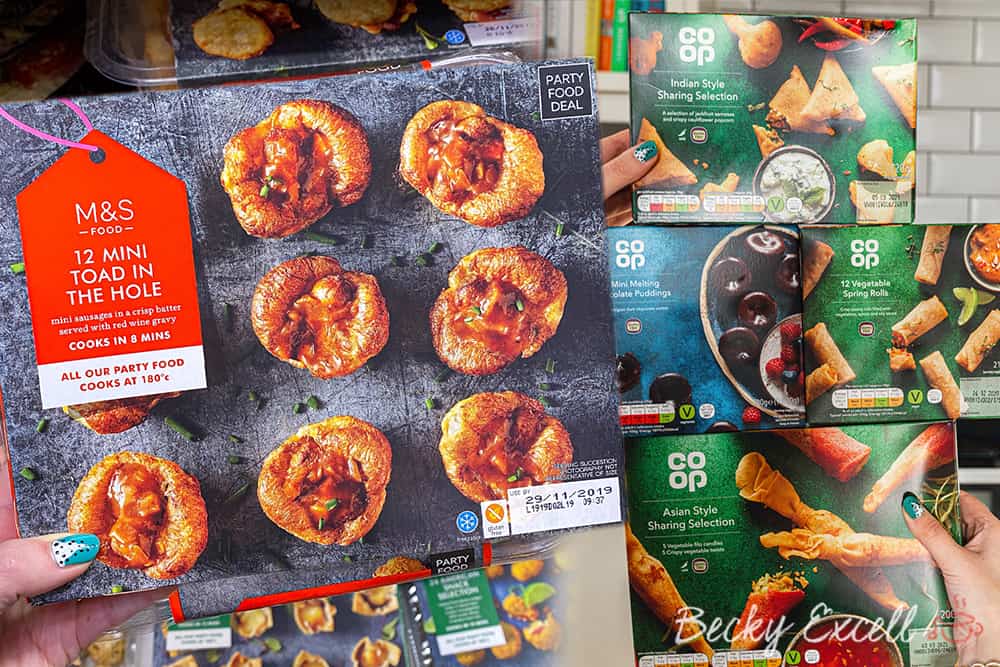 My thoughts!
I think it's a great idea! Any time where a new product launches that didn't already exist in supermarkets, I think that, despite often being slightly more expensive, we win in the long run.
For years and years, we had so little choice, but finally… we're starting to see a little more choice in the products that are safe for us.
Sadly, I won't be able to it because of onion, but I know there's lots of you guys out there who will love this – hence why I had to post about it anyway.
Plus, lots of you guys have been messaging me saying there's waaaay too many sweet, sugary gluten free products and not enough savoury products… so here you go!
Got any more questions for me about Ginsters new gluten free Cornish pasties? Want to know any more info about it? Is there anything else you'd like to know?
Feel free to ask in the comments below or follow me Instagram and leave me a comment.
If you enjoyed this post, make sure you check out my:
Thanks for reading,
Becky xxx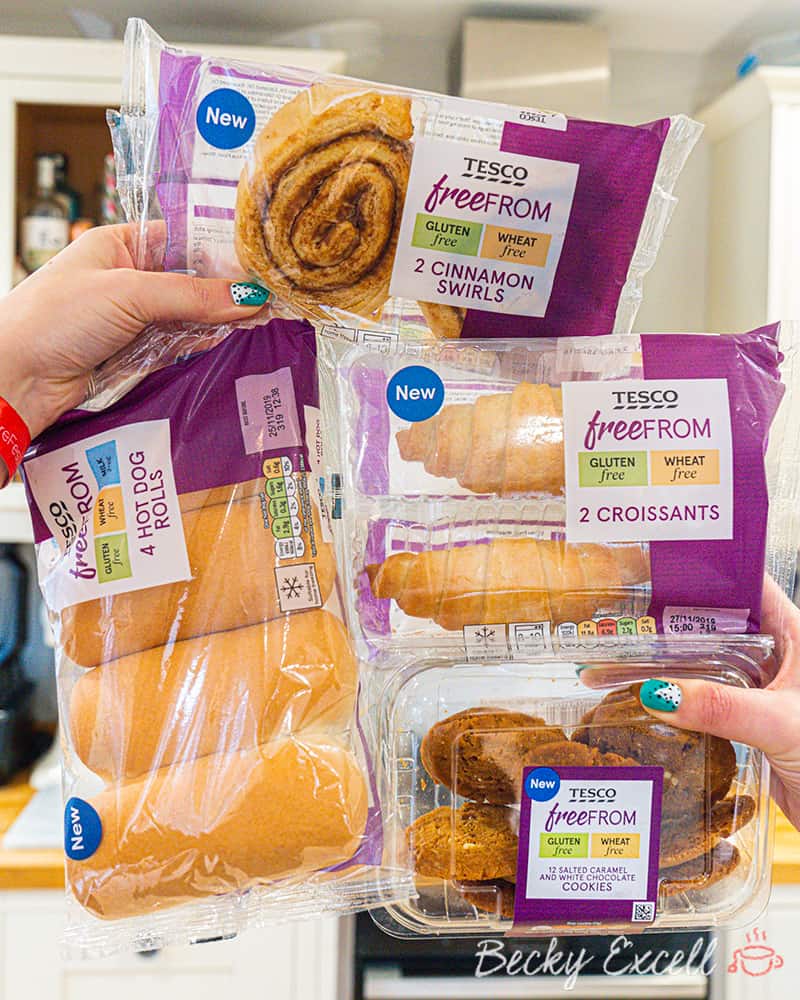 Comments