My smoked salmon florentine mini frittatas recipe is the perfect lunchtime dish. They're light, fluffy, delicious and a great gluten free and low FODMAP option.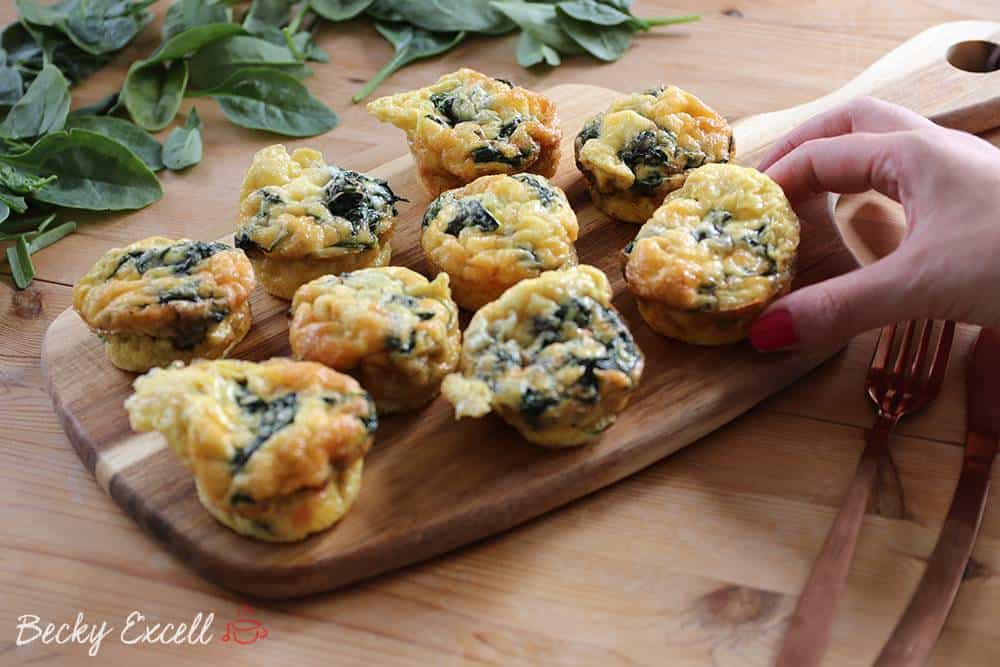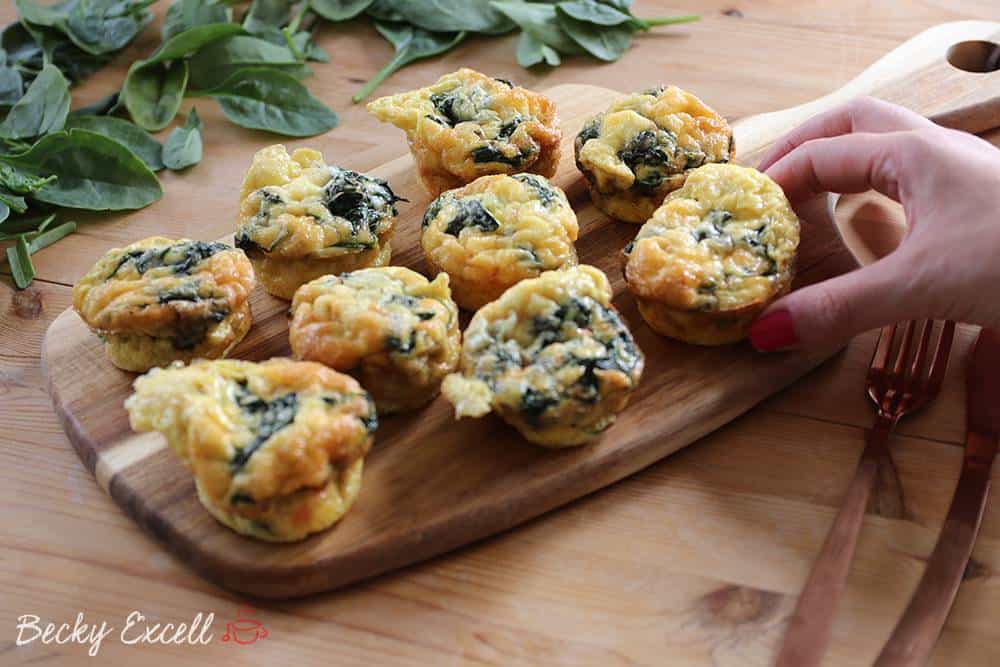 I always struggle with thinking of different options at lunch time. It's so easy to put some chicken between two slices of gluten free bread but really what's the fun in having that every single day?!
Sometimes I like to have something at lunchtime that isn't bread heavy. Don't get me wrong, I am the worlds biggest sandwich lover but… on occasions I like a change. Change is good 🙂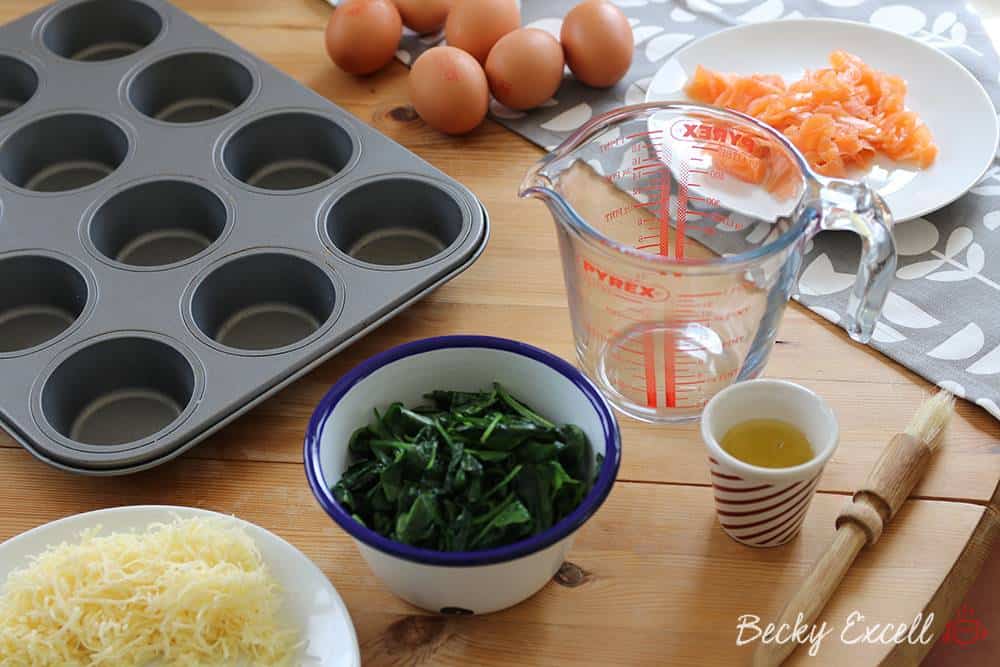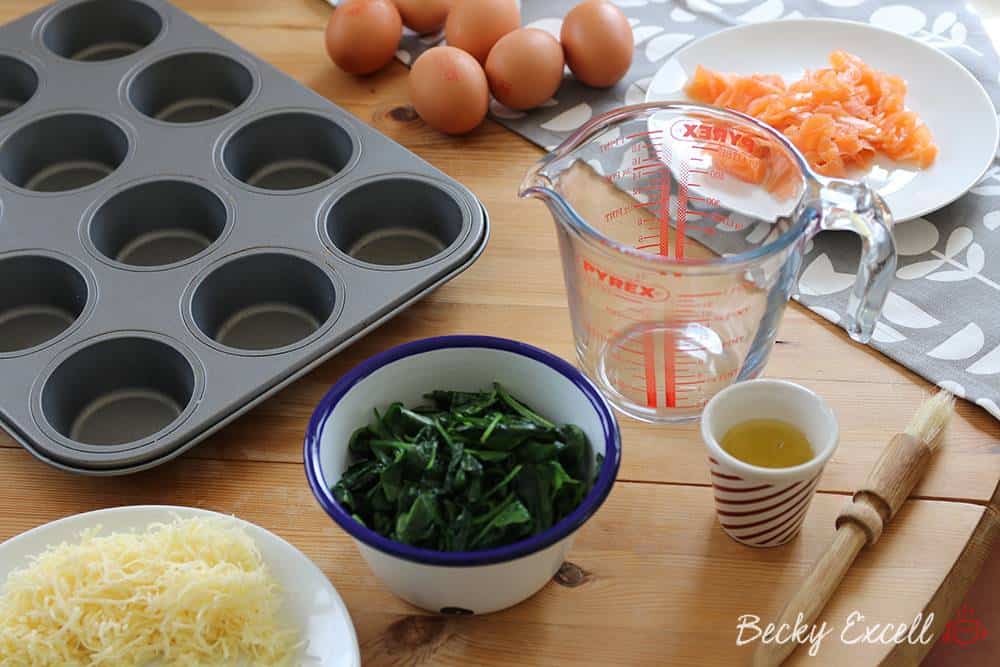 I often make my mini frittatas just before lunch one day and then end up having a few for lunch the following day as too. They keep really well and taste great hot or cold.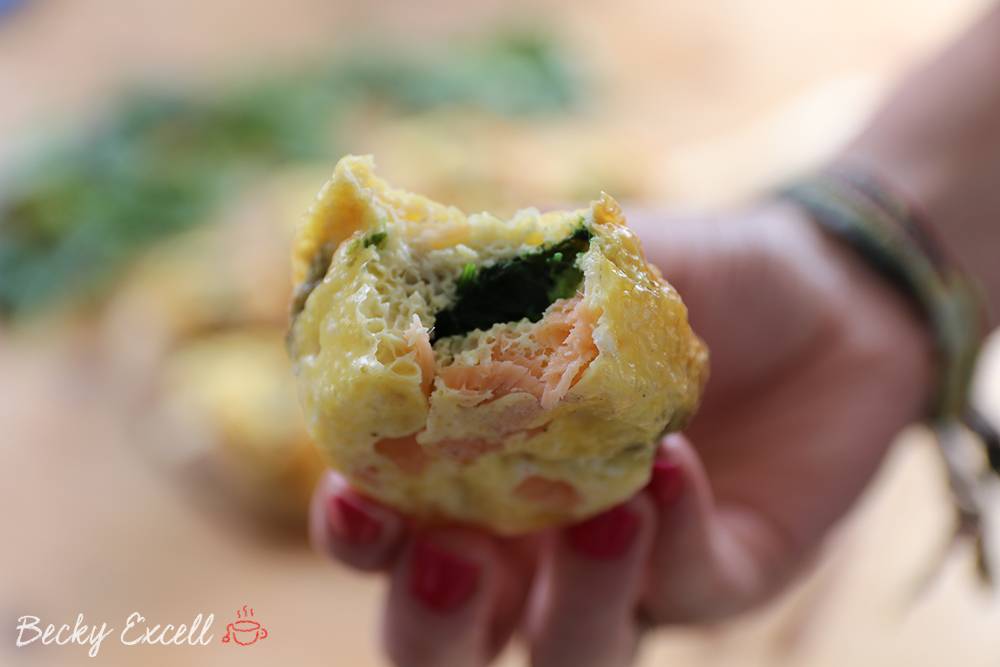 I must admit I do like them straight out of the oven, but equally when they go cold, the flavour really is at it's best. I've taken a few of these to work before and it makes for such an easy lunch.
They are also a great dish to take to a picnic, I always find anything 'mini' is perfect picnic food!
So mini frittatas, what are they? I like to think of them as little eggy muffins! As you can see my favourite filling is to put smoked salmon and spinach together with a teeny bit of cheese on top (I used lactose free cheese but you could use dairy free or regular depending on your needs!).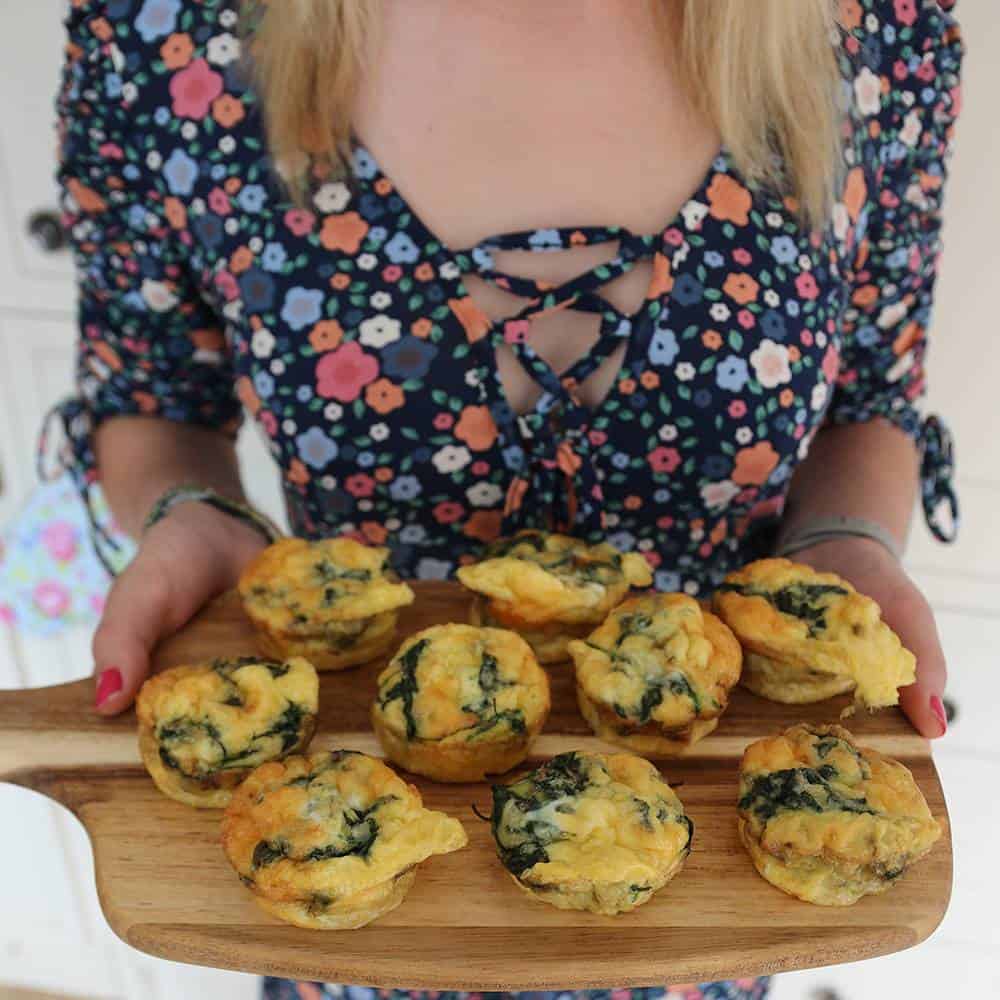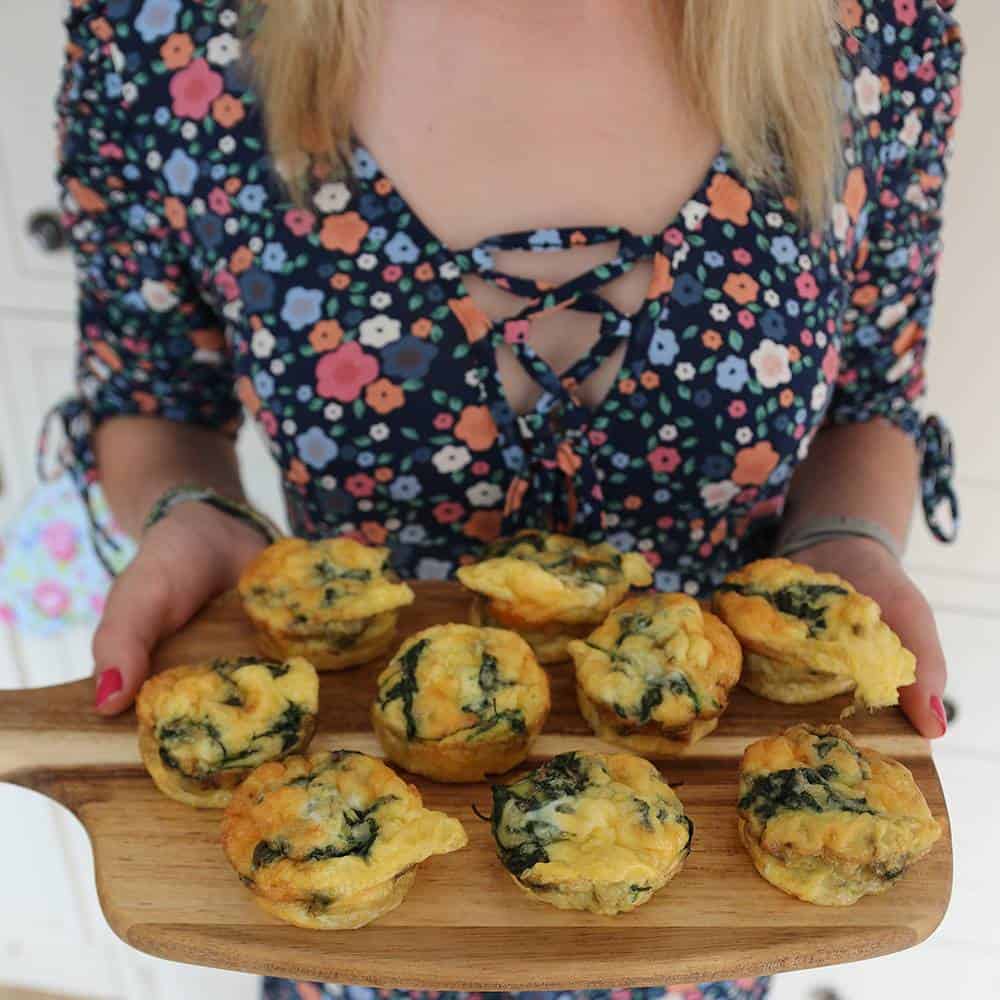 What's really great about mini frittatas is that you really can add whatever filling you like, the possibilities are endless. You could even make different filling combos in one batch.
Obviously for me I need to make sure the filling is both gluten free and low FODMAP, but literally anything will do. Whatever you have lurking in the fridge!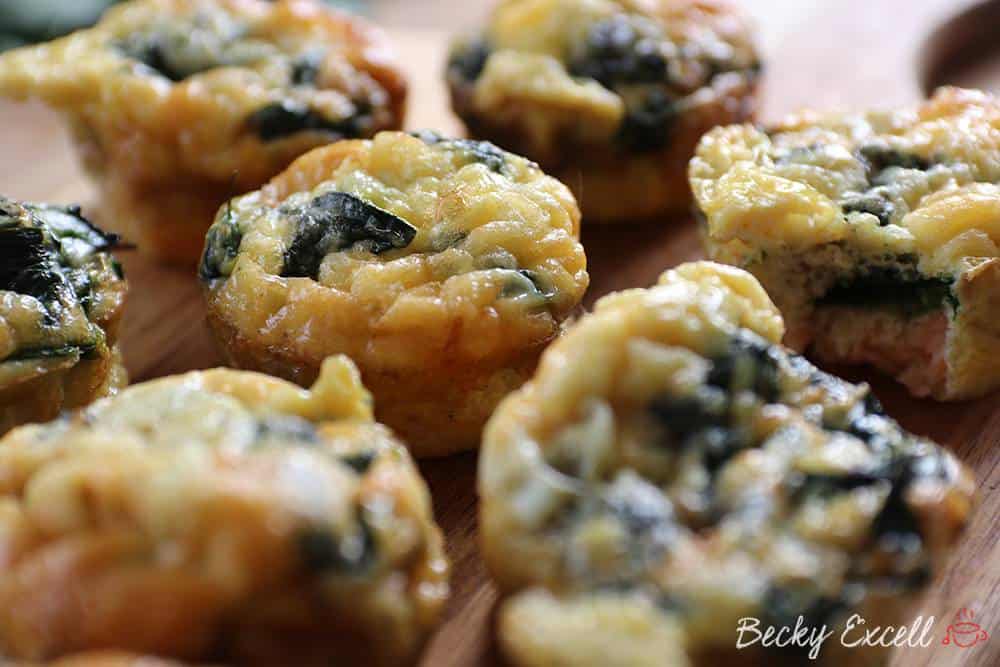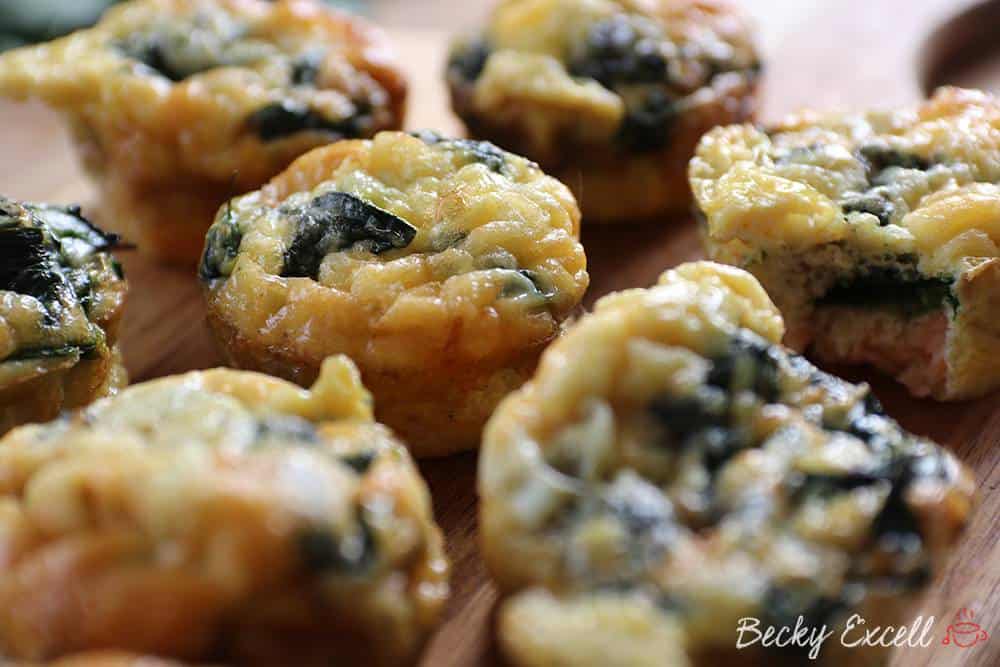 Mini frittatas are incredibly quick and easy to make. It's just a case of filling holes in a muffin tin with a little filling, topping up with beaten egg and then sprinkling cheese on top.
You will find in the oven they really do puff up and go slightly golden. They smell great whilst they're cooking and taste even better thereafter!
Right, here's my gluten free and low FODMAP smoked salmon florentine mini frittatas recipe!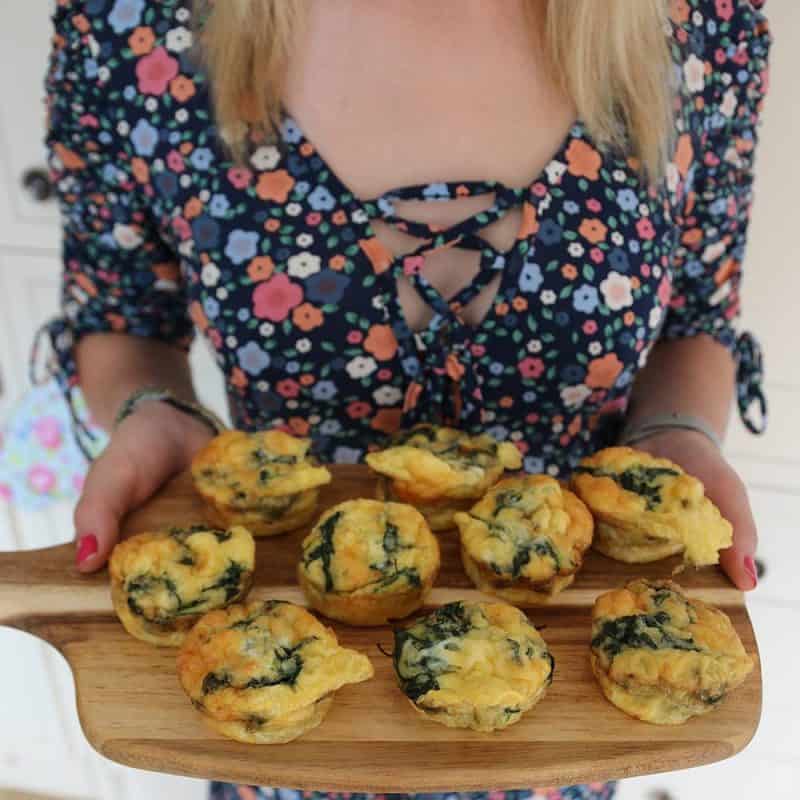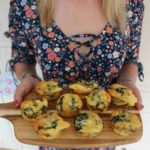 Smoked Salmon Florentine Mini Frittatas
My smoked salmon florentine mini frittatas are perfect for lunch, brunch or a snack. They can be eaten hot or cold and are the perfect picnic food. Best of all, they are gluten free and low FODMAP!
Ingredients
10 Eggs

100g Smoked salmon

sliced into small pieces

250g Spinach

Cheese

grated (I used lactose free cheddar, but any type of cheese will work here)

Salt and pepper

Garlic infused olive oil
Instructions
Preheat your oven to 180c and lightly grease a muffin tin with oil.

Wilt your spinach by adding a little oil to your pan and allowing to heat up (I use a wok but whatever you would usually use). Add your spinach evenly, turning the leaves over as you go and sauté until nicely wilted. Once wilted, remove immediately and put to one side.

Crack 10 eggs into a jug and beat together, season with salt and pepper.

Add a little smoked salmon and spinach to each muffin hole.

Pour your beaten egg over the filling, not quite to the top.

Place in the preheated oven for around 12-15 minutes until risen and golden.

Remove from oven, run a knife around the edge of each to loosen.

Serve warm or cold. They will keep for a few days in the fridge.
So there you have it, my smoked salmon florentine mini frittatas. They're so easy to make and perfect for all occasions. I love that they have brought a gluten free and low FODMAP alternative to my lunchtimes.
If you get the chance to give my recipe a try let me know. I'd love to know what fillings you would use, as I said, the possibilities are endless! Just drop me a comment below or on Facebook/ Twitter/ Instagram.
Thanks for reading and happy mini frittata making!
Becky xxx
Oh, and don't forget to pin this before you leave!