I've been searching so far this year for brands & shops that are driving the need for Free From Foods forward, especially for the gluten free diet. Along my search I came across Holland & Barrett who I know have always supported free from foods; but I didn't realise how much they supported free from diets until now.
I know we are quite a way into 2015 now but I still feel like this time of year with Spring in full swing I am still very much into fresh starts. Around this time of year seems to be when a lot of different brands also think about "fresh starts", or rather, creating new products, new messages & new images.
I've got into the habit of constantly searching for new gluten free and free from products wherever I go. Whatever time of day it is, whatever restaurant I visit, whatever supermarket, shop or cafe I venture into; I will always search out their free from sections & menus!
Being so on top of new gluten free products means that the likes of the big four supermarkets have generally failed to excite me over the last couple of years. Minus Tesco bringing out a couple of waves of delicious frozen free from options in the past 6 months or so; there hasn't been much change down the free from aisle of our best known food stores.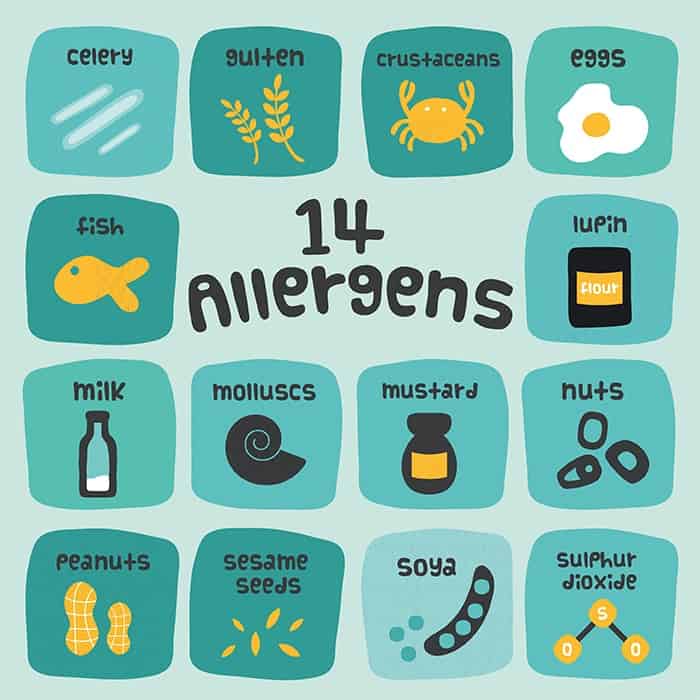 I might be expecting too much, or just dreaming up ideas that aren't really possible… but product development in the free from space is really important. There are so many people who now follow a free from diet, whether that be gluten free, dairy free, egg free, soya free or another of the 14 allergens (or a combination of many!). With this in mind, it is incredibly important for shops and brands to stay on top of the demand for more free from. Not just for the sake of the free from consumer, but also for their own sake in terms of business… it makes business sense right?!
So I must say last week I was pleasantly surprised by none other than Holland and Barrett! When I was growing up Holland and Barrett only really meant vitamins, minerals & dried fruit to me. It came across as a very medicinal shop.
Over the years, the sort of products that they sell have been developing and becoming more and more popular. With protein based goods, probiotics & the invasion of super foods being central to the success of Holland and Barrett in my view. However, even with so many people turning to trying out these products & hence Holland & Barrett gaining more customers; the whole shopping experience to me still felt very medicinal… until now.
I recently went onto the Holland and Barrett website and noticed they have completely recreated the look of the Free From Foods section. It is now colourful, inviting and most importantly easy to understand. It allows you to refine your search to only include foods free from certain ingredients. It has a filter for 19 different free from products including the 14 Most Common Allergens.
Not only has the website been dramatically improved in terms of easily accessing free from items, they have also added over 200 additional free from ranges to the site & their stores! This is great news for everyone! Now Holland & Barrett Free From is no longer solely full of standard products that basically help you get by everyday; they have a huge range of different products too. They even have a mix of store cupboard, refrigerated & frozen products.
They are also in the process of completely changing their look in stores, particularly in the free from area. Again, a great way to freshen up the free from space & make it more inviting for the consumer. I have recently seen that Holland & Barrett are starting to open a few purely Free From stores! This is exactly what I have been waiting for from a shop as big as Holland & Barrett!
I know this isn't a post with loads of different delicious pictures of gluten free food all over it, but I am so excited about the prospect of entirely free from shops, that I just had to share this with you guys!
What do you think of the idea? & have you been into a Holland & Barrett recently and noticed any changes?
Let me know by leaving a comment below or on Facebook / Twitter.
I really recommend going onto the Holland & Barrett Free From Website and having a play around. It is really straightforward to select what allergen you might like to remove (or numerous ones) & find what foods are suitable for you. You might even find some new exciting brands!
Holland & Barrett Free From Website: http://www.hollandandbarrett.com/info/free-from/
Holland & Barrett Free From Facebook: https://www.facebook.com/HBFreeFrom
Holland & Barrett Free From Twitter: https://twitter.com/HBFreeFrom
Now that Holland & Barrett have boosted forward the Free From trend in 2015 we can await some other big companies following. I will be on the look out!!
Thanks for reading,
Becky xxx
Comments