Who remembers Party Rings?! Well this Gluten Free Party Rings recipe is simple & the results are delicious. They are also super fun to make as well! Perfect for any occasion. For little kids & BIG kids alike! Oh & the perfect recipe for Biscuit Week on The Great British Bake Off 2015?!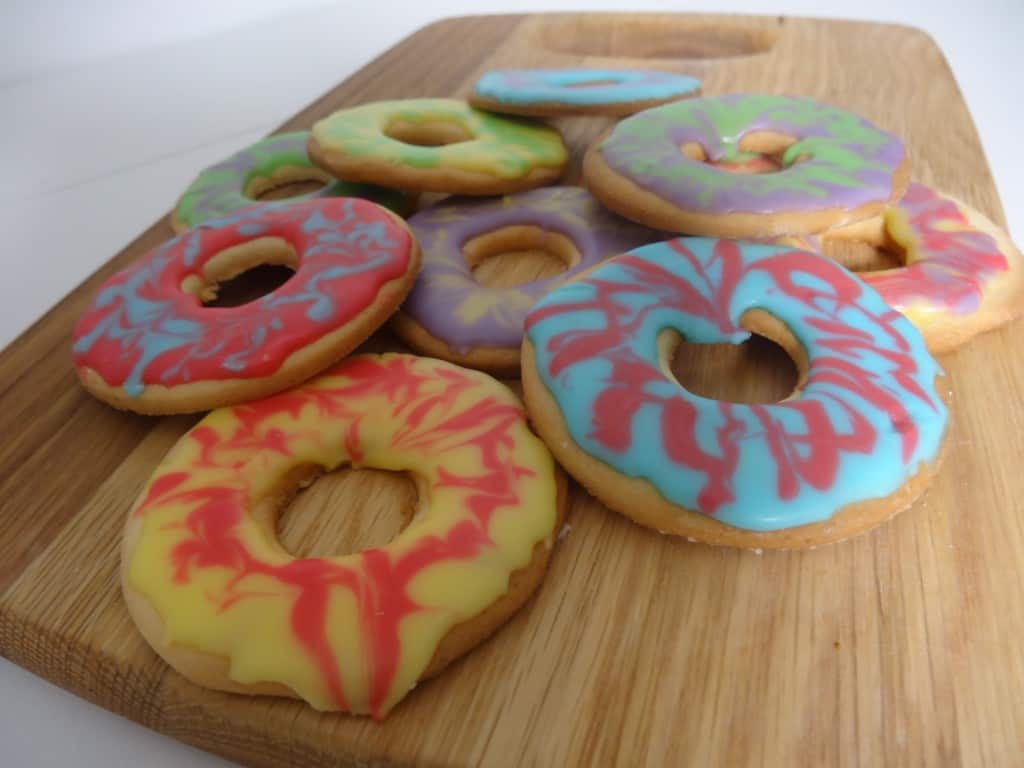 So Party Rings scream nostalgia at me. Every birthday party I went to as a child I would pile my paper plate high with party rings, they were definitely one of my favourites. Recently I saw a packet of them in the supermarket & it brought it all back, I just wanted one! Of course these days party rings are definitely out of bounds for me… aren't they? Well, that's when I decided that nothing is out of bounds for me & put on my apron! Gluten Free Party Rings… YES PLEASE!
Looking back on it, I can't remember party rings being the best quality. As a child you don't really mind… they are colourful, sweet & you can try to put them on your fingers. For me, I wanted to create gluten free party rings that were not only tasty & fun but also free from gluten, dairy & well… a little higher quality!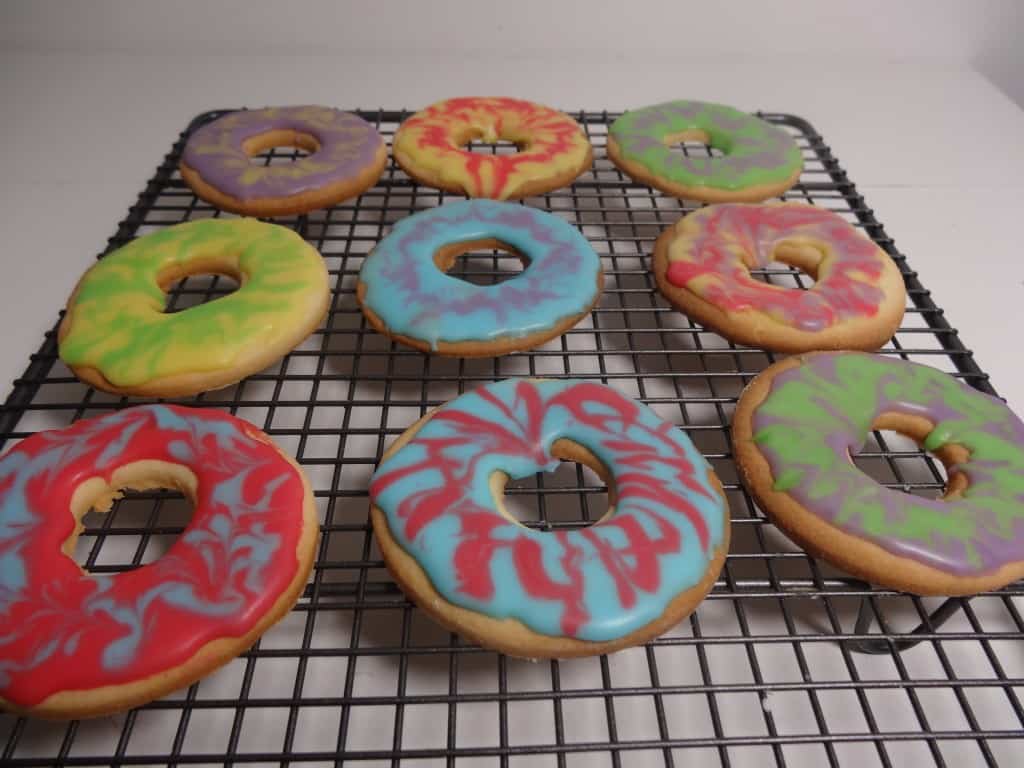 My gluten free party rings recipe is incredibly simple and lots of fun. Whilst gluten free party rings will be a great addition to any occasion, they are also really easy to make – a perfect gluten free recipe to try out with children! However, if you have no children to try it out with (like me!!) then it is equally as fun as an adult.. it really brought back lots of memories & made me feel like a big kid!
The use of 1/4 tsp of Xanthan Gum in this gluten free recipe is essential in my opinion. Gluten free biscuits can come out very crumbly and even hard to roll and shape without it. Make sure you don't put too much xanthan gum in as well though, that can make things very tricky too! A little goes a LONG way!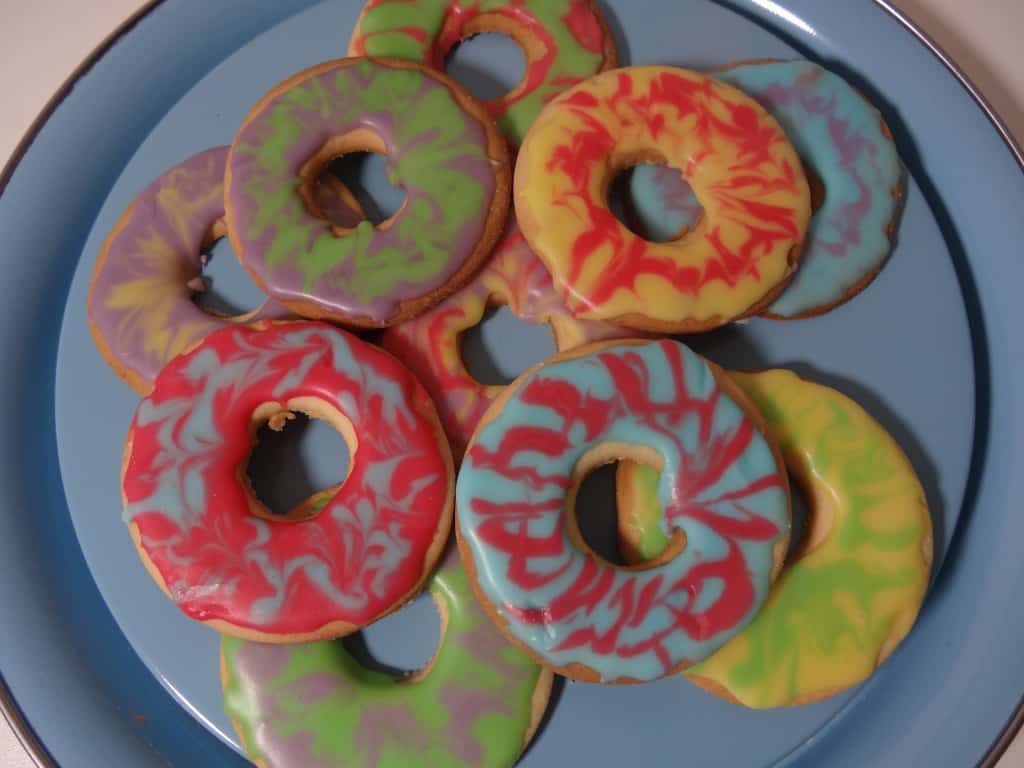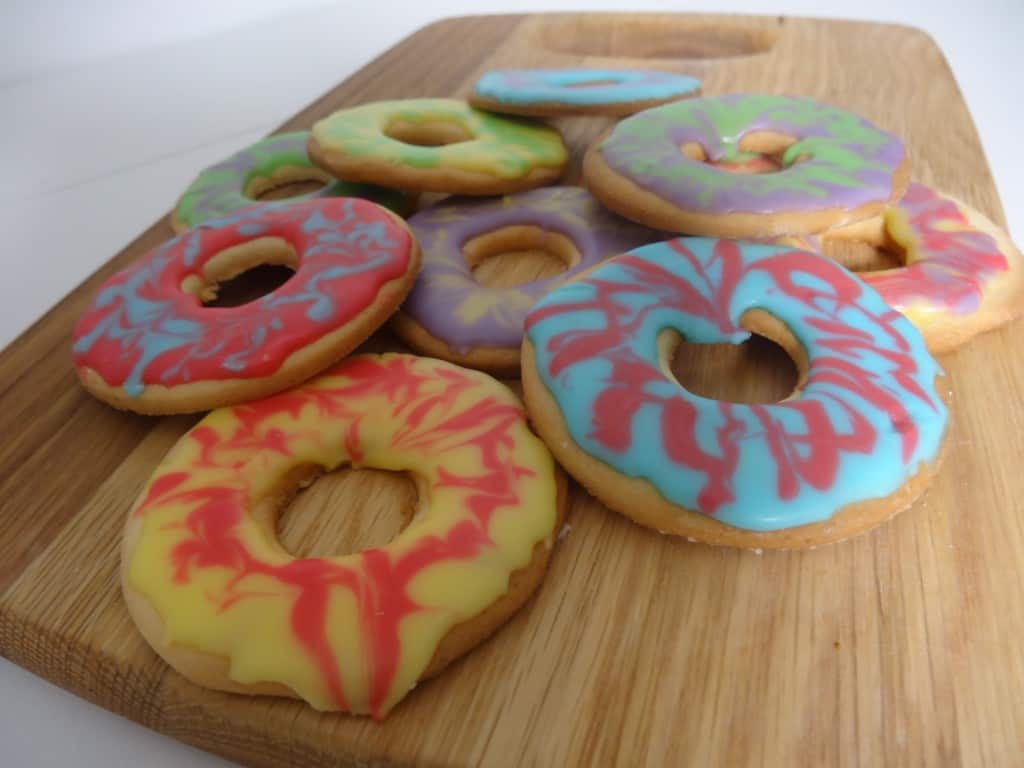 Gluten Free Party Rings
2015-08-11 18:14:52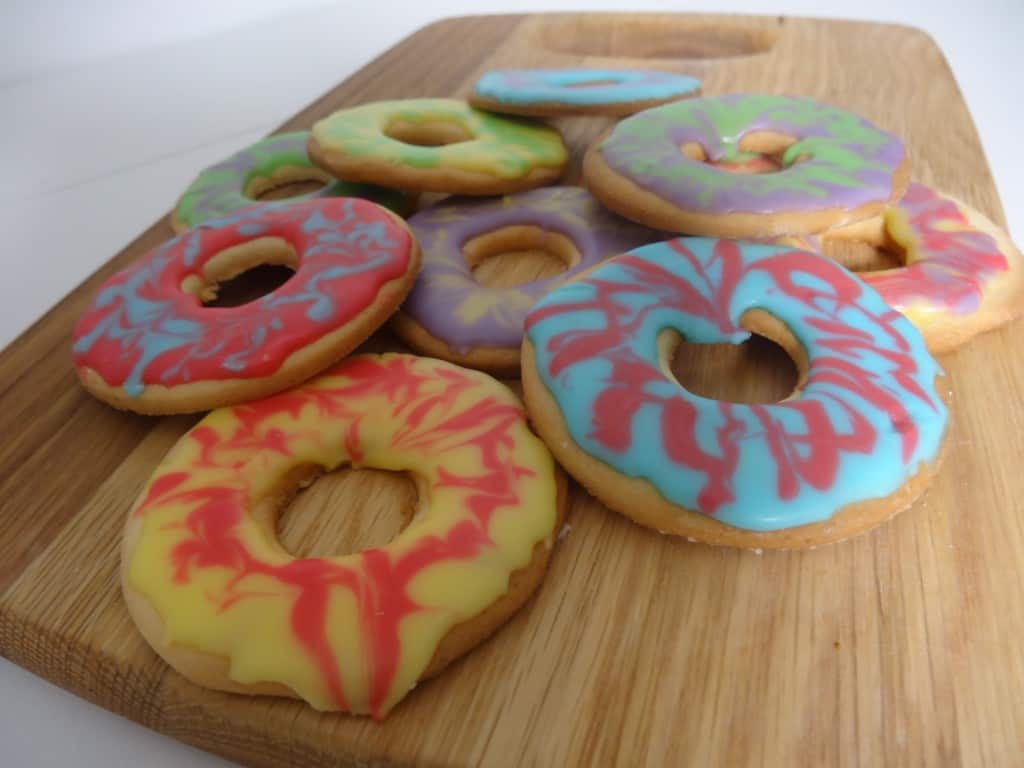 Who remembers Party Rings from every birthday party you ever attended as a child?! I do! Back then, I could eat gluten. Now I can't. So here is a Gluten Free & Dairy Free Party Rings Recipe. Perfect for parties for young & old alike. Great fun to make!
Ingredients
200g gluten free plain flour
1/4 tsp xanthan gum
100g caster sugar
100g dairy free margarine (or butter if you are not going dairy free), chopped
1 medium sized egg
1 tsp vanilla extract
300g icing sugar
A selection of food colouring pastes
Instructions
Place your gluten free flour, xanthan gum, caster sugar, dairy free margarine, egg and vanilla extract into a food processor and pulse until the mixture comes together. ALTERNATIVELY: rub margarine into your dry ingredients until it resembles fine breadcrumbs, then stir in the egg and vanilla extract.
Remove mix from processor/bowl and bring the dough together into a ball.
Wrap the dough in clingfilm and chill for 30 minutes.
Preheat oven to 180 celsius (160 fan) & prepare a couple of baking sheets (grease them).
Remove the dough from the fridge and roll it out on a lightly floured surface.
Roll it out to about 1/2 cm thickness & then, using a cutter, cut out circles. (my cutter was just over 6cm across) Place your circles on your baking tray.
Using a smaller circle cut out a hole in the middle. (I used a just over 2cm cutter)
Place in the oven for around 10-12 minutes, until lightly golden.
Once slightly cooled, transfer to a cooling rack.
For the ICING, place your icing sugar in a bowl & add a small amount of just boiled water. Mix the water into the icing sugar until it has a smooth, thick, spreadable consistency.
Divide your icing into a few smaller bowls, and using your colouring pastes, colour your icing in different colours.
Once your biscuits are 100% cooled you can ice them!
Choose a colour icing and with a knife spread it across your first biscuit.
Then, use a contrasting icing colour to drizzle over the top in lines or any pattern you like.
Use a cocktail stick through the icing to feather the pattern. (This needs to all be done quite quickly as the icing will set)
Continue to do this with all the biscuits. Use different colour combinations & have some fun!
Leave the biscuits to set before you dive in.
Enjoy!
Gluten Free Cuppa Tea | Gluten free, low FODMAP food & lifestyle blog. London, UK. http://glutenfreecuppatea.co.uk/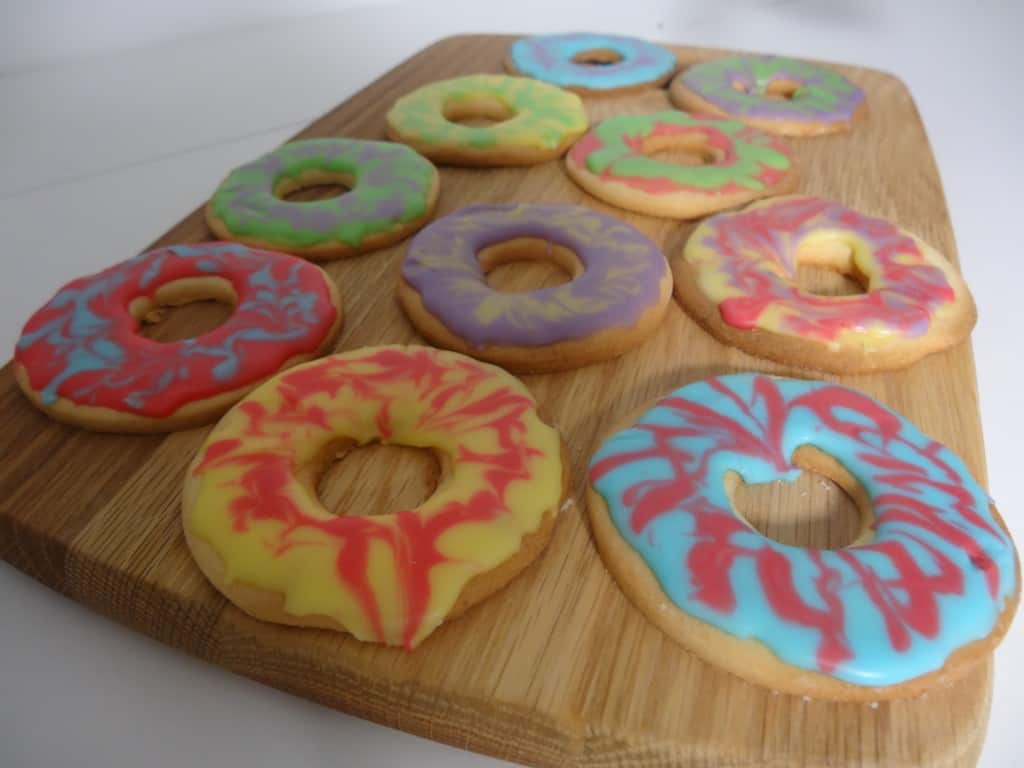 Biscuits are such a simple thing to make. & I hope you give this recipe a go. Gluten Free Party Rings have been a winner in my household all week… well they only lasted a day really! I would love to see your pictures if you give them a go. & I would love to know what other biscuits, cookies, chocolate bars etc remind you of your childhood… maybe we can recreate some, Gluten Free Style! Leave any comments below or jump over to Facebook/Twitter/Instagram.
Thanks for reading,
Becky xxx
Comments