I was buzzing to be invited to visit Coori in London to try out their menu as I've always wanted to go! And since we were heading to Kew Gardens, it seemed like the perfect excuse to finally visit. Here's my review…
After a long afternoon at Kew Gardens spotting all my houseplants I'd killed (not on purpose 😂) we were pretty hungry! And fortunately, only a 7 minute walk from Kew Gardens, is an amazing restaurant called Coori. I had such a great time, I thought I'd post a little review to share with you guys…
We came out of the Victoria Gate entrance/exit of Kew Gardens, just headed towards the train station and turned right when you get to Starbucks.
It was a bit of a rainy day, so even with our umbrella up, the walk was definitely not a problem!
You can't miss its bright orange shop-front, but the address is '289 Sandycombe Rd, Richmond TW9 3LU' if you worry about getting lost!
So here's the 5 reasons that after visiting, you NEED to visit Coori if you're gluten free…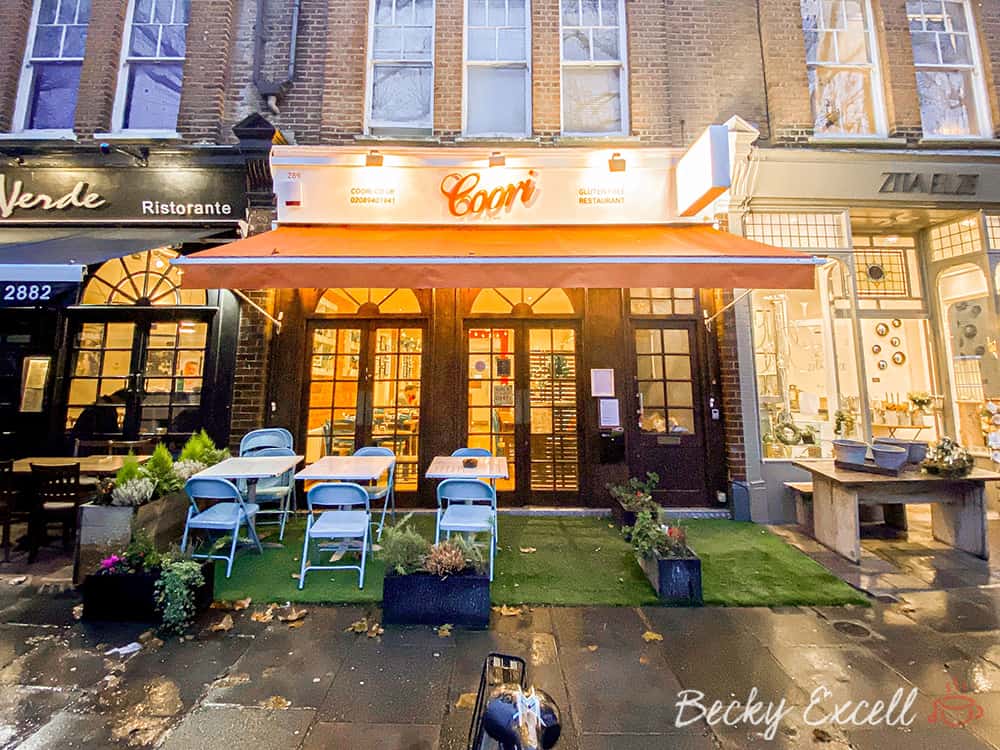 1. Coori is a 100% gluten free but you'd never know it.
Yep, it's 100% gluten free – no gluten on the premises and staff aren't even allowed to bring in food that contains gluten.
Everything on the menu from pizza, to pasta is all gluten free.
Yes, that includes every single dessert too! Here's a link to the menu so you can take a look.
Just reading the front of the menu let me know I was in the right place!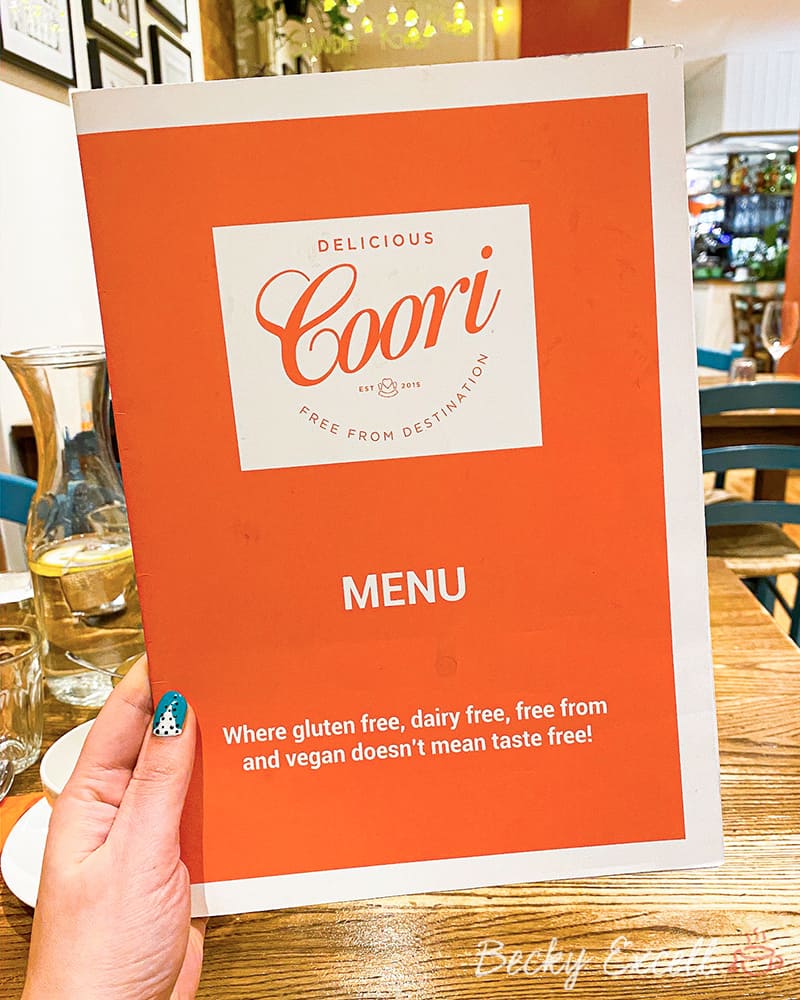 2. Coori is only a stone's throw from Kew Gardens.
As I said, it's super-close to Kew Gardens so if you're going for the day, trust me… you NEED to stop by.
This post isn't about Kew Gardens, but if you haven't been already then you defo need to go!
The conservatories are huge and like walking into a tropical rainforest, if you love houseplants you'll love it especially and there's so much to do.
Just bear in mind that when we went in the Winter, it shut pretty early at 3:30pm.
Oh and you need to book tickets for Christmas at Kew (to see all the lights in the evening) so don't expect to be able to buy tickets at the door for that!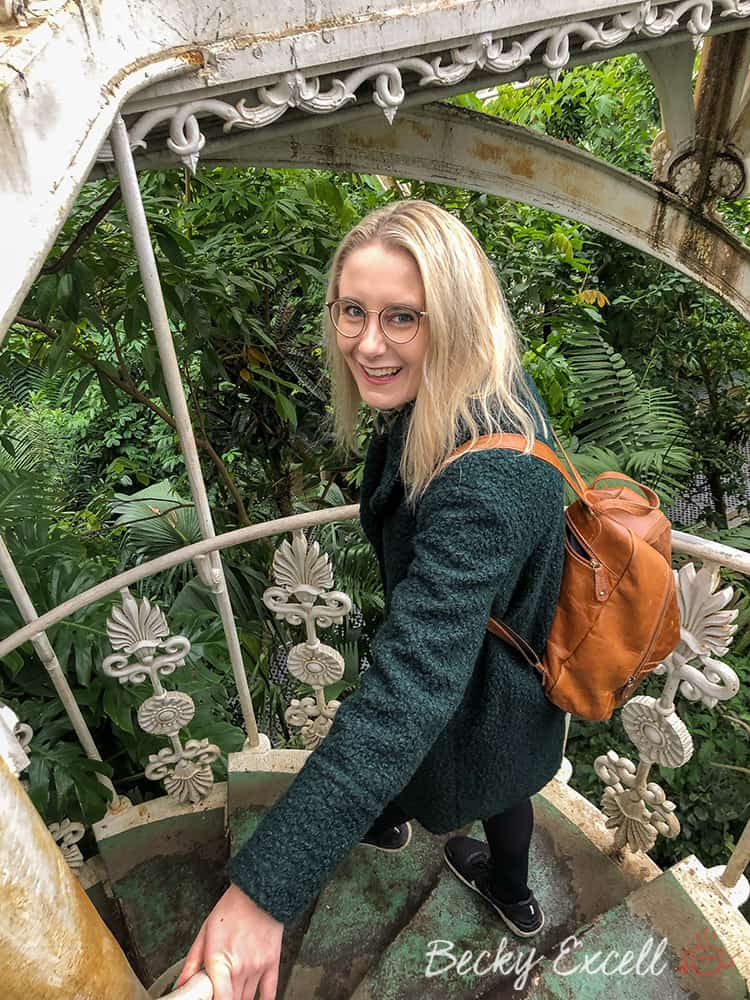 3. Everyone at Coori is so incredibly accommodating for food intolerances!
Yep, this restaurant doesn't just stop at being 100% gluten free.
They are so incredibly prepared for serving amazing vegan and dairy free options too. And guess what?
Every single photo of food in this post was made for us without onion or garlic… (we're both intolerant to them btw thanks to IBS)
So what does that say about how accommodating they are for food intolerances?
4. Coori's unreal selection of desserts.
One reason to head to Coori is simply for their amazing selection of desserts.
We were served up a slice of cheesecake, apple cake and custard and chocolate cake with dairy free cream – all of those were dairy free.
If you're not dairy free, you could also have a slice of tiramisu and banoffee pie too.
It's a bit of a joke that we could ever be given fruit salad for dessert when all of this is possible at Coori!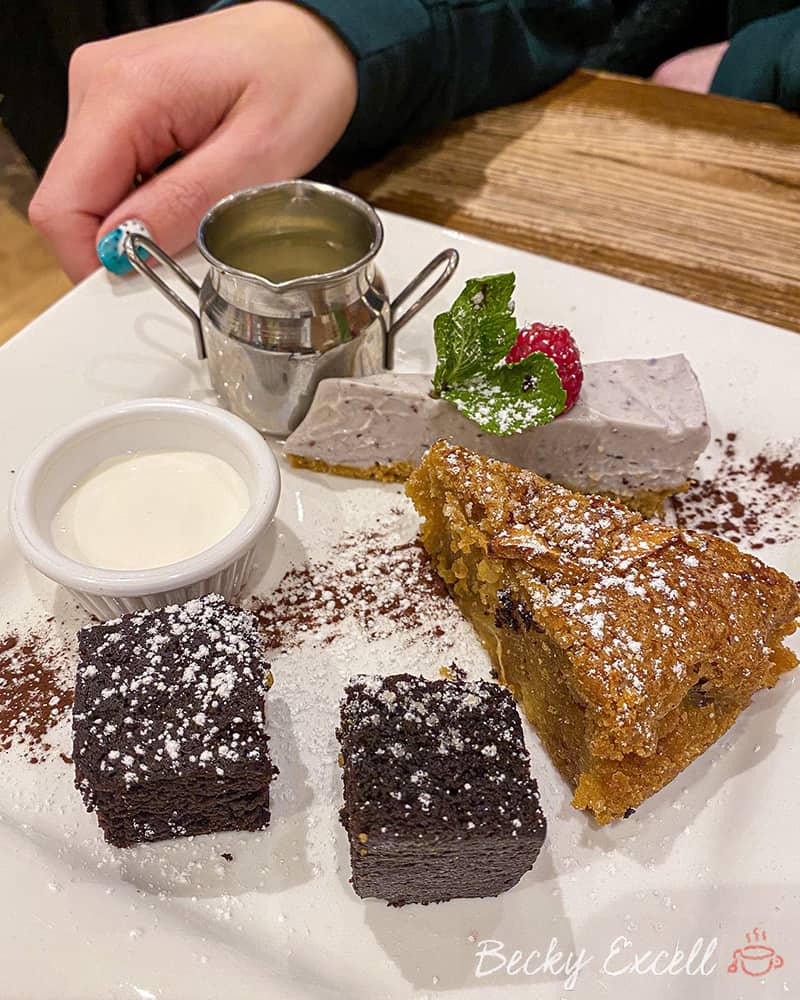 5. Coori's pizza bases are out of this world!
If you only get to have one thing at Coori, make sure it's their gluten free pizza.
The base is absolutely unreal and honestly, tastes nothing like a gluten free pizza as you'd know it.
It's even better than some of the pizzas I had in Italy this year, which I didn't think existed in the UK!!
Trust me on this one – just go to Coori and thank me later!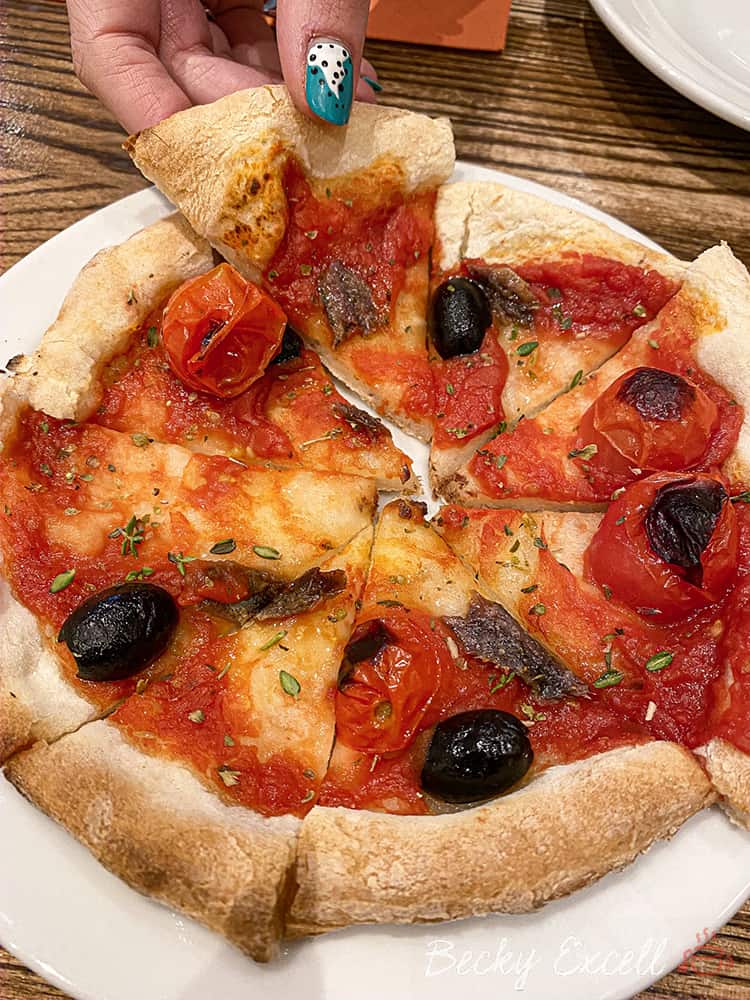 6. You can even have a 100% gluten free roast dinner at Coori on Sundays!
Yep, Coori was so good that I had to include an extra reason why it's so awesome 😂
That's because you can have a totally gluten free roast dinner on Sundays from 12pm.
How amazing is that? You even get Yorkshire puddings and gravy of course… all gluten free.
Sounds like I'll have to stop by again on Sunday in the future!
Thanks for reading about my experience at Coori in London! If you find anymore places that you would recommend I visit, just drop me a message in the comments below, or on Facebook / Twitter / Instagram.
Also, if you've been here, let me know your review in the comments below – hopefully this post will be a good guide for those thinking of visiting themselves!
Don't forget to check out my post of the 30 BEST places for gluten free in London for tons more places to eat.
Thanks for reading,
Becky xxx
Comments