This is a paid advertorial with Tesco.
When you're in the supermarket, it's hard to miss the free from aisle, right? I mean, there's big purple signs everywhere! But what about when you're doing an online grocery shop? How do you find the right products for your dietary requirements?
It can be a little trickier to find free from products when you're doing your weekly shop online. But just when I was wishing for a way of tracking down my fave free from products, I find out that Tesco have already nailed it!
So as you might know if you follow me on Insta, I've really got into online grocery shopping recently. I mean, who wouldn't want a week's grocery shopping turning up on your doorstep as if by magic?!
(Ok – I'm aware that online grocery shopping did exist before 2018, but bear with me!)
One of the main reasons I've fallen in love with it is how much time it saves. More time saved on supermarket shopping is more time saved for baking, I always say!
But sometimes, finding non-gluten products online can feel a bit like finding a needle in a haystack. Then I'm left wondering if I'm really saving any time at all…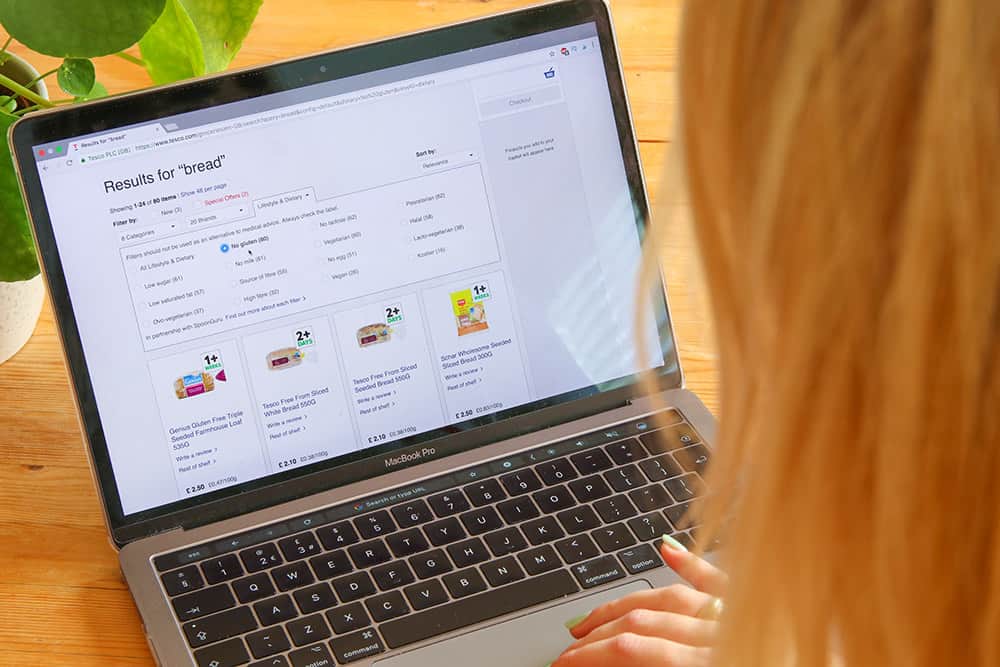 But luckily for us, Tesco have added a bunch of different dietary filters to their website/app and they allow you to easily find products that fit your needs.
This isn't just a few token filters either – there's tons! You can now filter all items that have no gluten, no lactose, no milk, no egg and there's also vegan, vegetarian, high fibre, low sugar and too many more to mention.
You really have to go check it out for yourself!
In the past, I used to have to search for every specific item I wanted, but these filters allow you to browse all the items in a category by dietary requirements. It's just like your own tailor made free from aisle!
They're so quick and easy to use and it undoubtedly saves me so much time every week.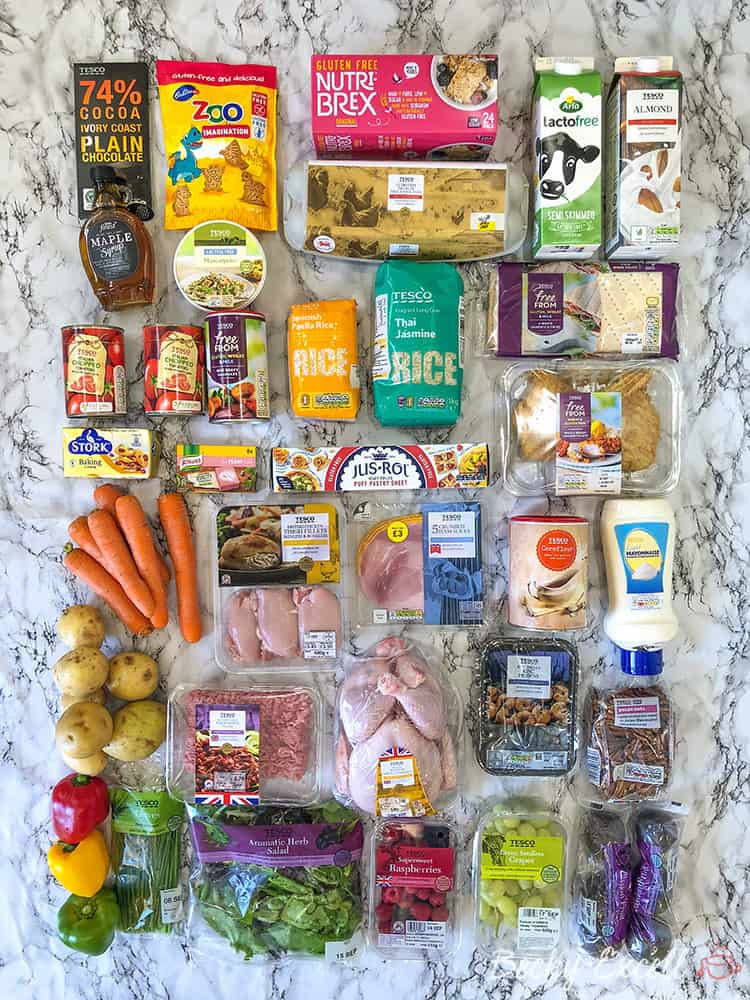 So how do they work?
Well fortunately, Tesco have made a little guide to their new dietary and lifestyle filters which you can find right here.
In a nutshell, when searching for an item like bread, you're obviously presented with the hundreds of results. At that point, just look for the 'Lifestyle and Dietary' button just above all the results. Just click or tap that and all the filters will appear. Hey presto – you've done it!
Just select your preference and watch the results get filtered instantly. It's easy peasy.
As you can see in the photo above of my first ever online grocery haul from Tesco, I got everything I wanted and more. All my fave non-gluten products were a doddle to find – and I even found a few new ones in the process too.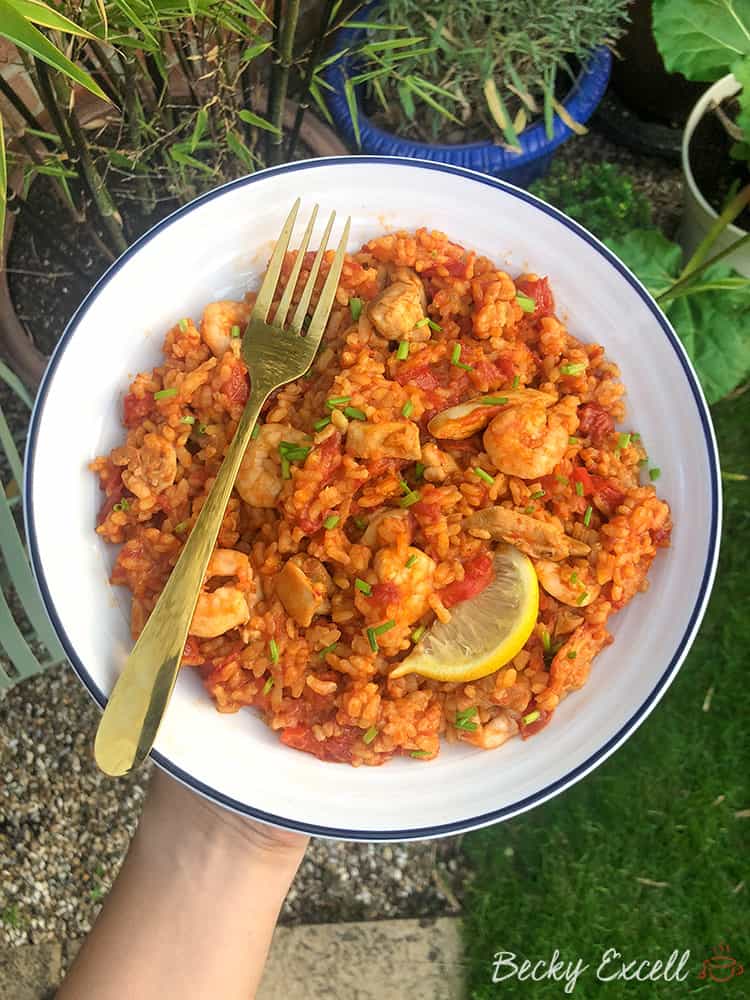 So to celebrate our first ever online grocery haul from Tesco, we made our fave gluten free paella using ingredients from our order. I think it tasted better because I didn't have to go to the supermarket to get everything 🙂 Now that's what I call fuss free food!
Thanks for reading my guide on how to save time while non-gluten grocery shopping online! What are your tips for online grocery shopping? Have you tried out the filters yet?
Please do let me know by leaving a comment below or by following me Instagram and leaving me a comment!
Thanks for reading,
Becky xxx
Comments