Keeping a food diary is essential if you've got digestive woes like I do. Luckily, the lovely folks at Bay's Kitchen have created a beautiful food and symptom diary as a companion to your IBS/FODMAP journey.
I think we all know that IBS can seem like an unpredictable whirlwind sometimes. That feeling of being out of control can be so destructive both mentally and physically. That's why keeping track of what you eat is essential to try and regain control of your symptoms and in most cases, your actual life.
Luckily, Bay's Kitchen (an up and coming low FODMAP food brand) kindly gifted me one of their food and symptom diaries to make the whole experience a hell of a lot more manageable. Where have you been all my life?!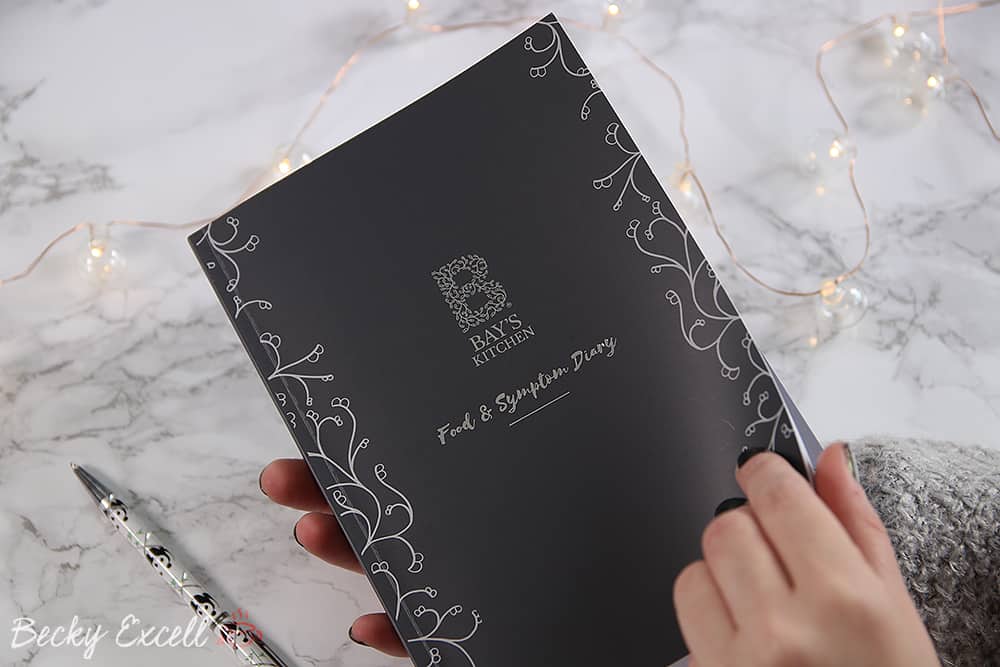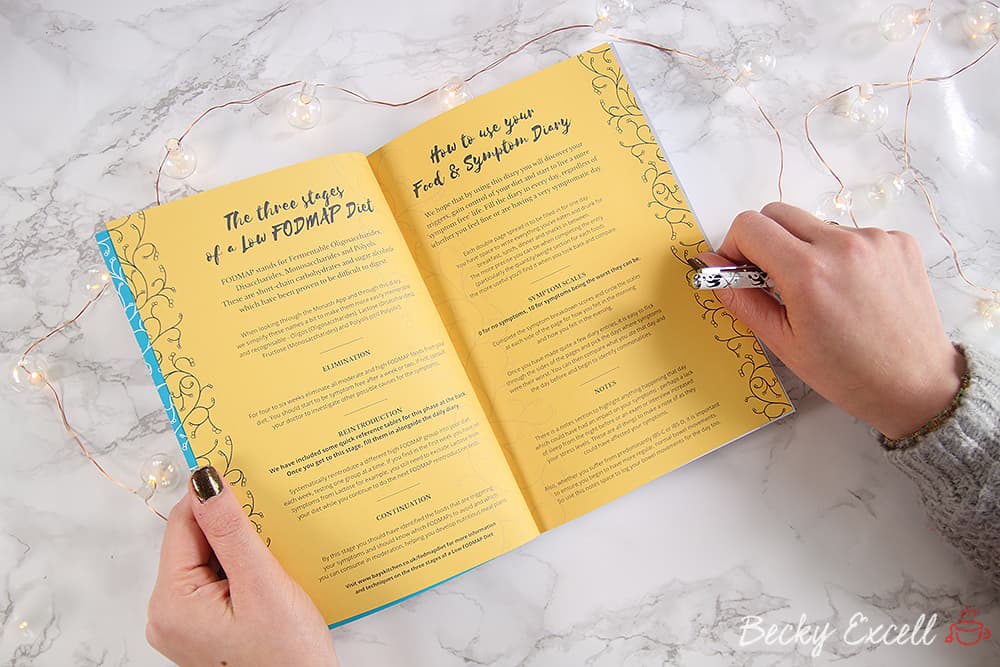 So how does keeping a food diary help your stomach, I hear you ask? The idea is that by keeping track of what you're eating and how you're feeling, you can hopefully identify what does and doesn't agree with your IBS. Simple, right?
Of course, it might help highlight a particular problem food that you're eating, but it also might identify other triggering factors, such as stress. I've said it time and time again, but writing every minor detail down can be so important when you're trying to identify your IBS triggers.
If your IBS always flares up on a certain day of the week for example, it might be time to stop looking at what you're eating/drinking and instead look at what you're doing.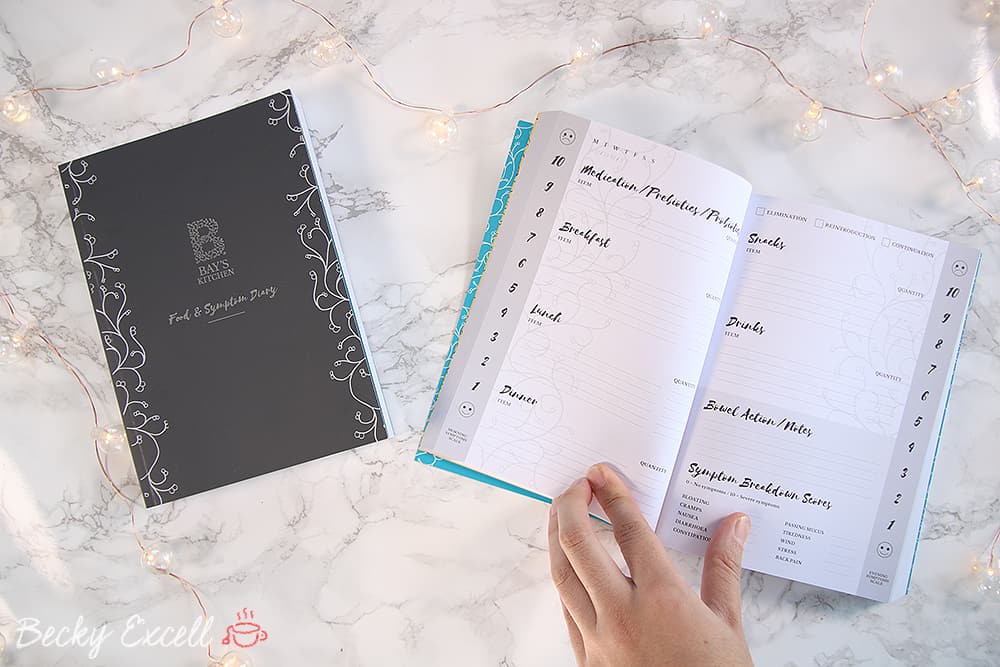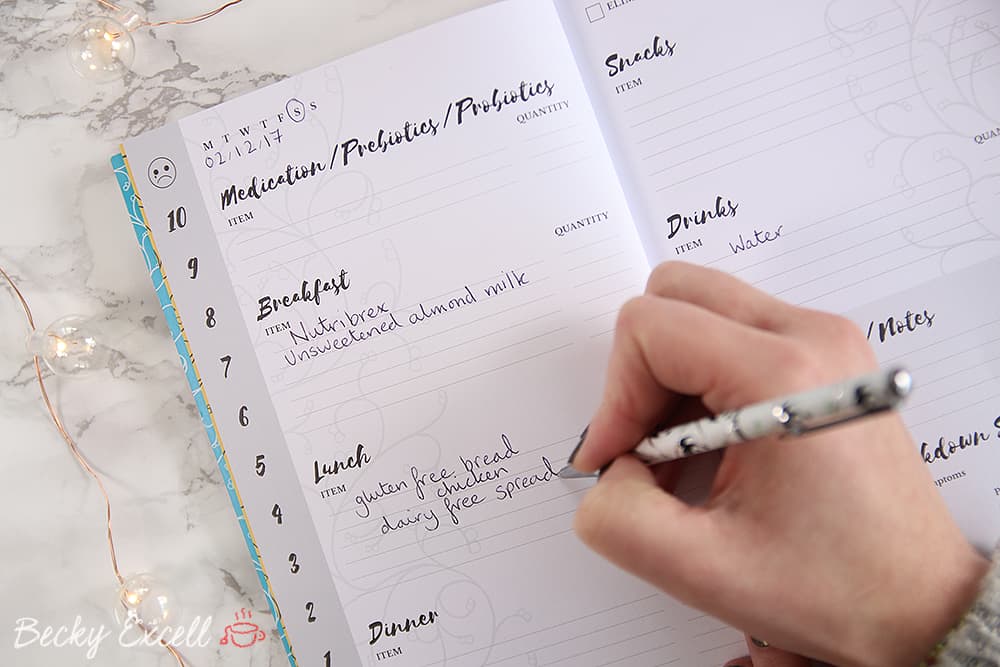 Since speaking to my dietitian and embarking on the low FODMAP diet, the first thing I was told to do was start a food diary. I sadly found out, they didn't mean an actual diary! They meant writing it down on literally anything.
As you can imagine, I started writing things down on any old scrap of paper I could find (then obviously ended up losing them) or writing them down in the notes section of my phone.
Just so you know, my phone's notes app is now a sea of incoherent, random lists of food. No dates, no discernible order. It could be a very ambitious shopping list for all I know.
That's where Bay's Kitchen's food and symptom diary saves the day.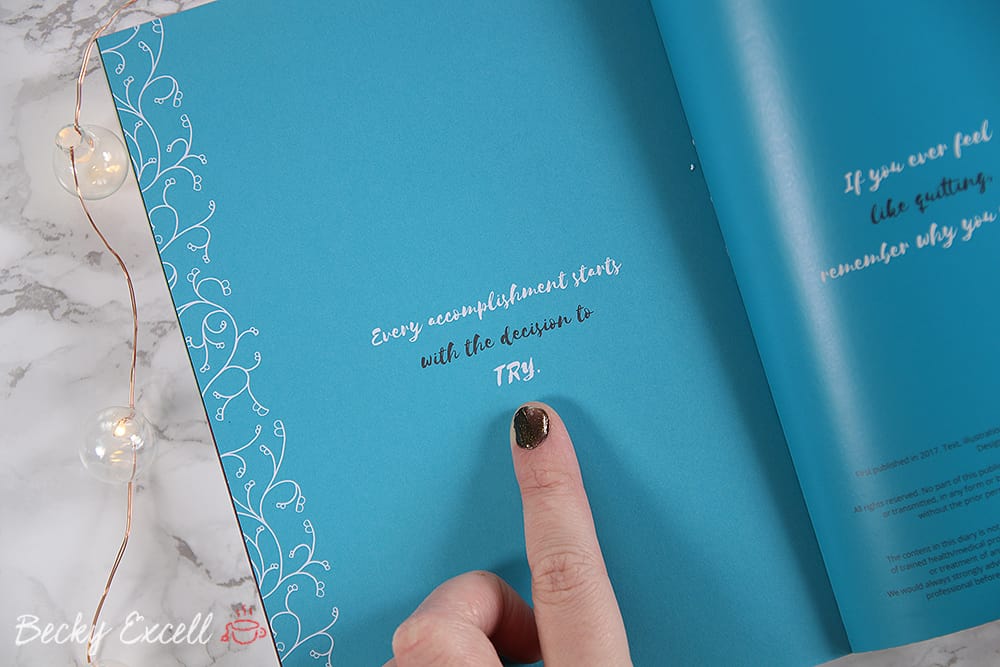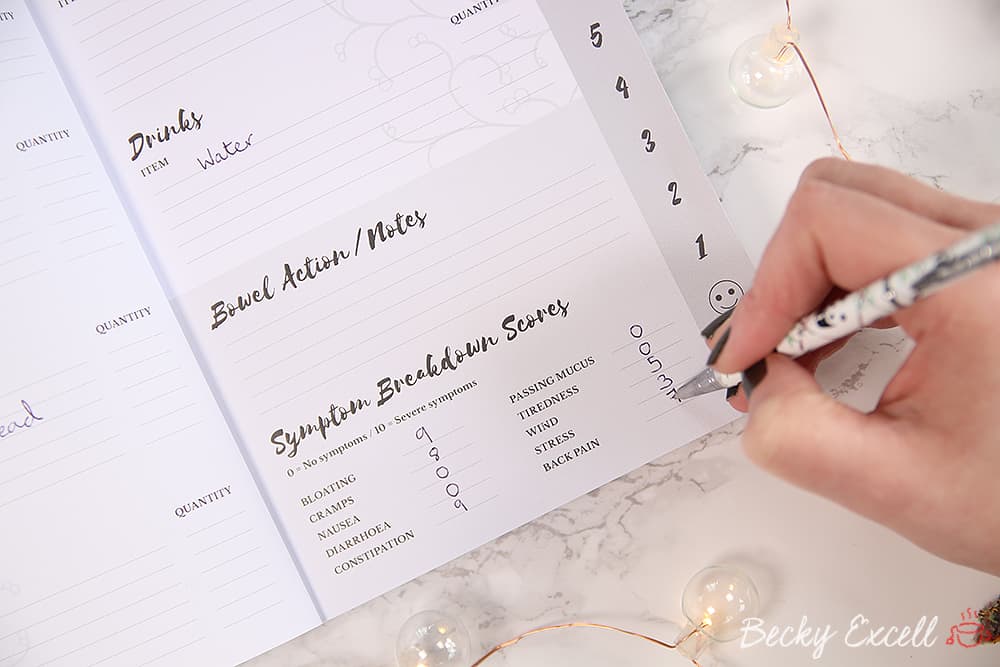 Each double-page spread has tons of room for you to write about what you ate for each meal of the day, as well as snacks, drinks and medication. It's absolutely perfect if you're embarking on the low FODMAP diet too.
You can easily keep track of whether you're in the elimination, reintroduction or continuation phase of the diet by simply ticking a box. That way, when you look back on it, everything is all in perfect order.
But most importantly, it has a section for noting down how you felt that day and how your bowel behaved (or didn't in most cases!)
You can even record your mood on the smiley face scale at the side of each page. The attention to detail really is awesome. If there's anything irritating or aggravating your gut, trust me, this food diary won't miss it.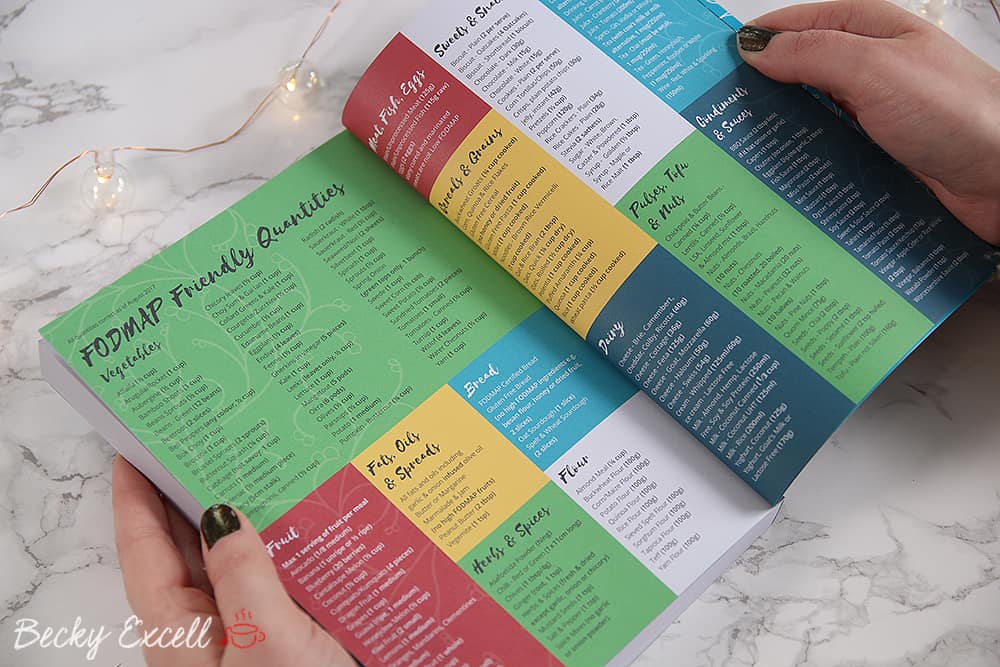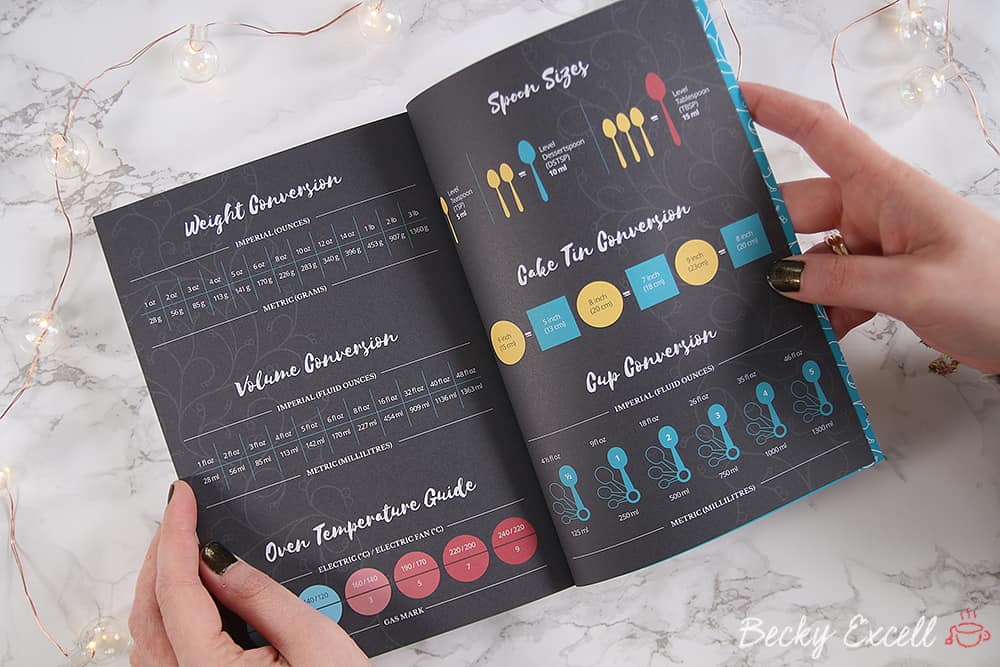 But not only does it do it's job insanely well, it's just a beautiful diary to own, full stop! You guys know that I love stationery a little too much and I totally adore the design of every single page.
It's so vibrant and colourful when it wants to be and there's even a few inspiring quotes thrown in for good measure too. If there's one thing you can never have enough of when you have IBS, it's positive vibes.
Bay's Kitchen have been very kind and not only given me one, but they also gave me a few extra to share with you guys too. So if you wanna be in the chance of winning one, just leave a Facebook comment below letting me know why you want to win one.
Otherwise, you can always pick one up from their website for £14.99.
Thanks for reading,
Becky xxx
Comments