The world of gluten free beer seems to be ever expanding, so I thought I'd introduce you to two of my personal heroes. CELIA Organic and CELIA Dark, premium Czech lager.
I've made a lot of great memories over a cold, refreshing beer in my life – with friends, family and even strangers who later become friends! Wouldn't it be a real shame if a little gluten stopped me from sharing those moments in future?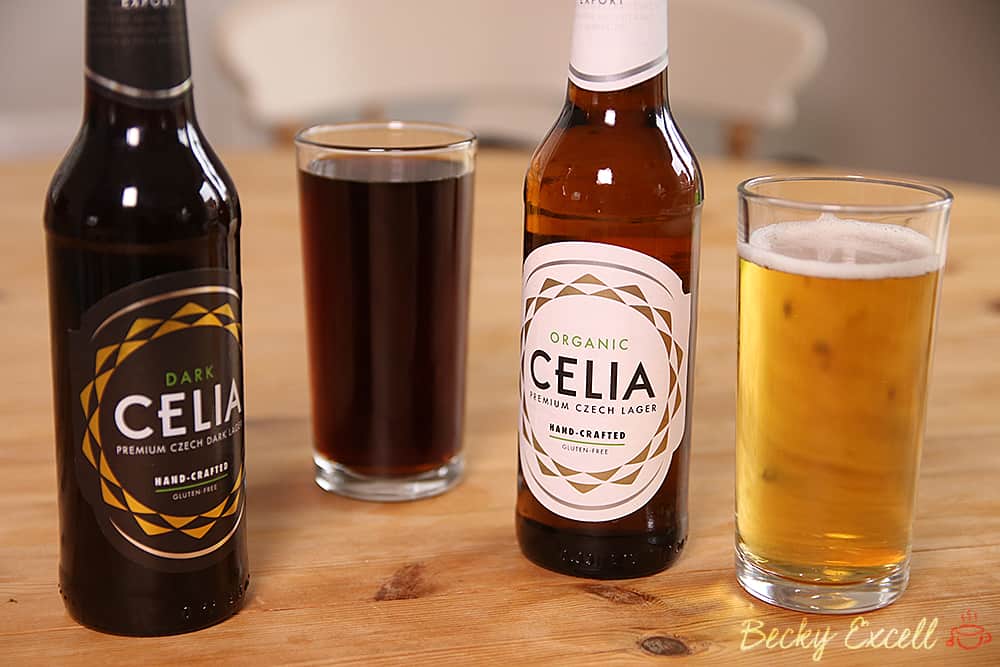 For me, that's the biggest hurdle of adjusting to living without gluten: not letting it get in the way of living your life.
That's why I get so irrationally overexcited when I find a new gluten free restaurant or product in the supermarket. It might sound weird, but it's like I gained another small piece of my life back!
That's exactly what it was like when I discovered my first bottle of CELIA's gluten free beer a few months ago. I could actually sit down with my family and friends and drink a beer, just like everyone else. I actually felt normal again! But how does gluten free beer compare to normal beer?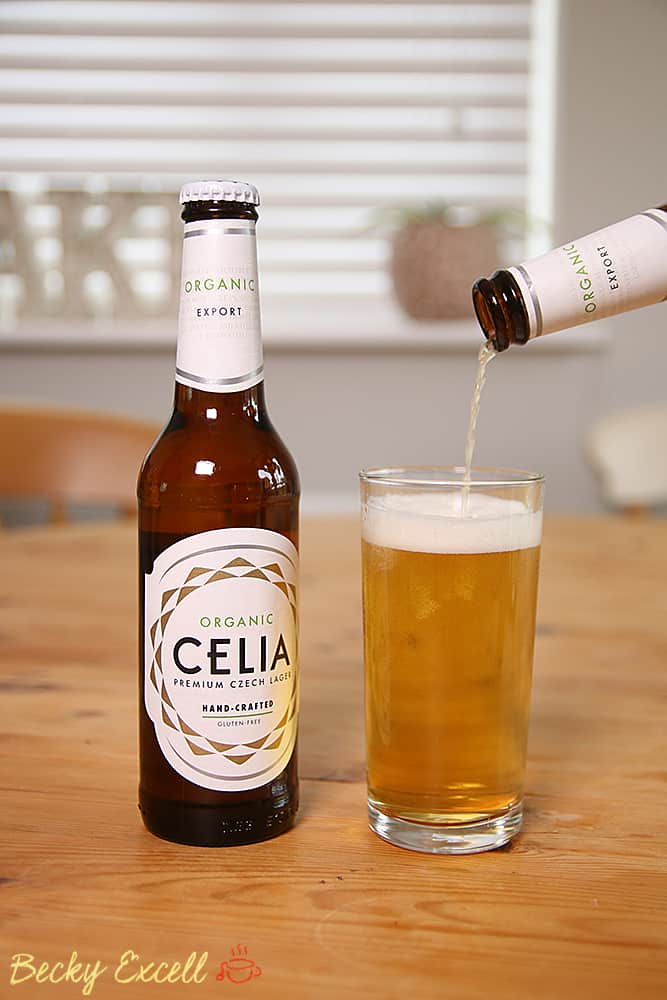 In case you're wondering, whilst CELIA is a gluten free beer, there's zero compromise on taste or quality whatsoever. Let's just get that out of the way first! I know that's hard to believe when gluten free equivalents can often be so disappointing, but CELIA is most definitely the exception to the rule.
That's why there's always a few bottles of gluten free CELIA chilling in the back of my fridge these days (it's a great place to hang out I hear). Of course, they're there for me, but when we have guests over, I can offer a bottle to them too. You definitely don't have to be gluten free to enjoy it by any means and my Dad is proof of that!
That way, I'm prepared for whoever walks through my door… even if that person is me! Mark and I often make our own gluten free Chinese takeaway meals on Fridays and a CELIA gluten free beer is the perfect partner in crime.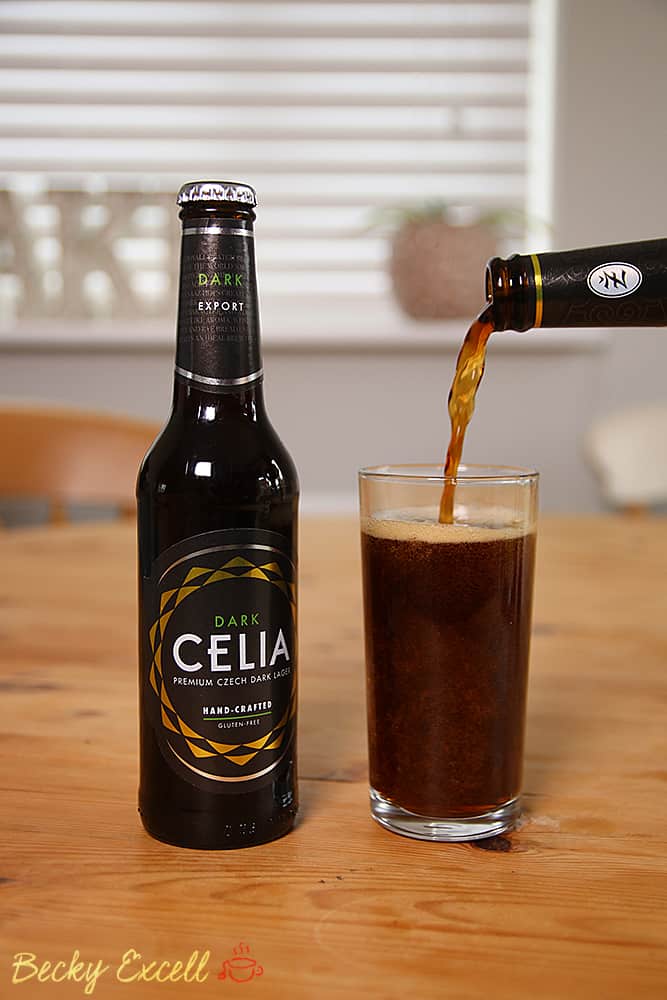 If you're new to the world of gluten free beer, CELIA is a great place to start. Their CELIA Organic is crisp and refreshing, with light undertones of citrus in every sip. It's naturally carbonated too, meaning it isn't super fizzy and bloats you out, like a lot of beer I remember from my student days!
But then you've got the option of gluten free CELIA Dark lager too, which is something I never encountered before I went gluten free. This was Mark's ultimate fave, with a deep complexity of flavour and a rich coffee-like aroma. He always did like a stronger tasting beer!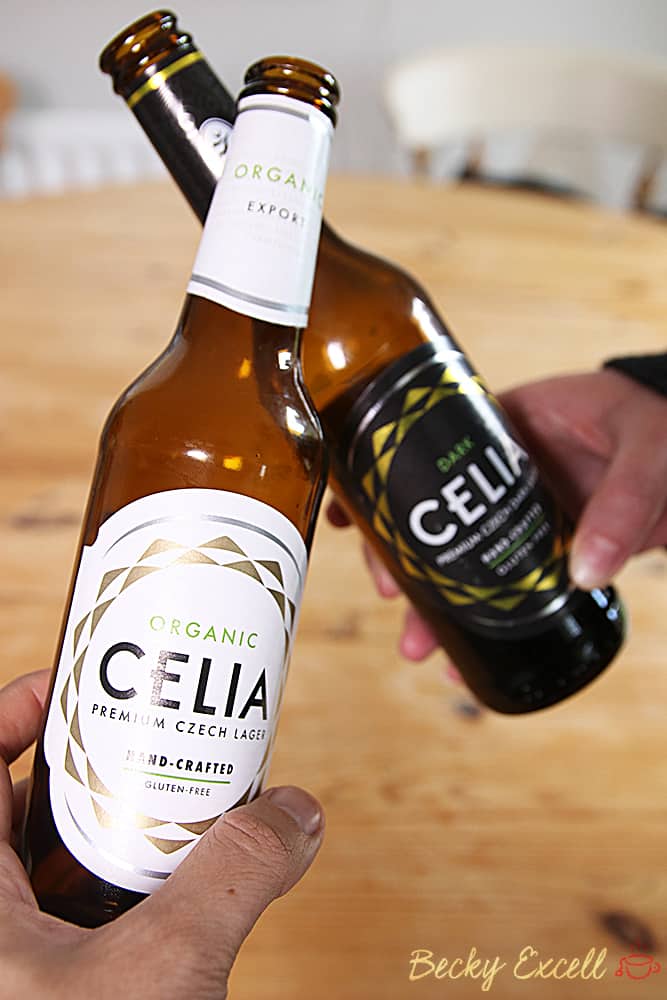 There's no denying that gluten free life can be tough, but being prepared counts for a lot. Whether its a carrying some gluten free bread in my bag or having a gluten free beer or two in the fridge, I'm never caught short these days.
A massive thanks to CELIA for making this post possible and for being my go-to gluten free beer of choice! You can pick up a bottle of gluten-free CELIA Organic from Tesco and Waitrose along with select Spar and Nisa stores and Sainsbury's from January 2018. But head to Ocado, selected Oddbins stores, Booths and Wholefoods for gluten free CELIA Dark.
Do you always keep a gluten free plan B with you? How do you stop gluten controlling your life? Let me know by leaving a comment below or by getting in touch on Facebook / Twitter / Instagram!
Thanks for reading,
Becky xxx
This is a sponsored post in collaboration with CELIA. For more information on responsible drinking, please visit www.drinkaware.co.uk.
Comments