Do you miss fresh gluten free bread as much as I do? I'm gonna assume that was a big, resounding yes. Well, let me introduce you the best thing since sliced (gluten free) bread, my brand new Panasonic Breadmaker SD-ZX2522.
Last week I went down to Panasonic HQ to test out their new breadmaker live on Facebook. I had so much fun with Louisa and the team as you might have already seen! But what made me smile the most was just how unbelievable the fresh gluten free bread and bakes were. This breadmaker is going to put me out of a job!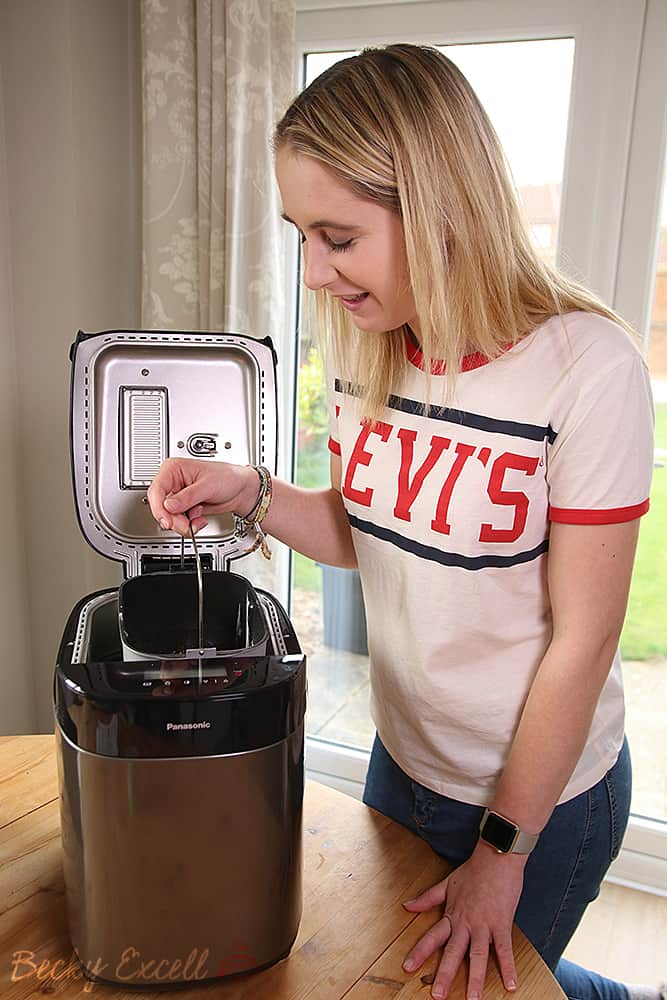 Fresh gluten free bread has become a bit of a myth these days. It's extremely hard to find and if you ever do find it, it's often not as good as you remember fresh bread to be. But what about in London I hear you ask?
I always, always, always pick up a fresh loaf of gluten free bread when I'm in London, but I can't do this very often. For one, I'm not in London every day of the week and also, it costs an absolute bomb! Mark buys a fresh loaf of bread for 80p while I'm over here happily throwing £5 at a cashier with no regrets. Something is definitely wrong there!
So when Panasonic first let me loose on their new breadmaker at home, the idea of fresh gluten free bread on demand seemed too good to be true. But that didn't stop me getting stuck in! Getting my first ever loaf baking was so incredibly simple. All you need to do is check the recipe booklet for measurements and then throw it all in the baking tin. You don't even need to mix it. Then, just sit back and relax!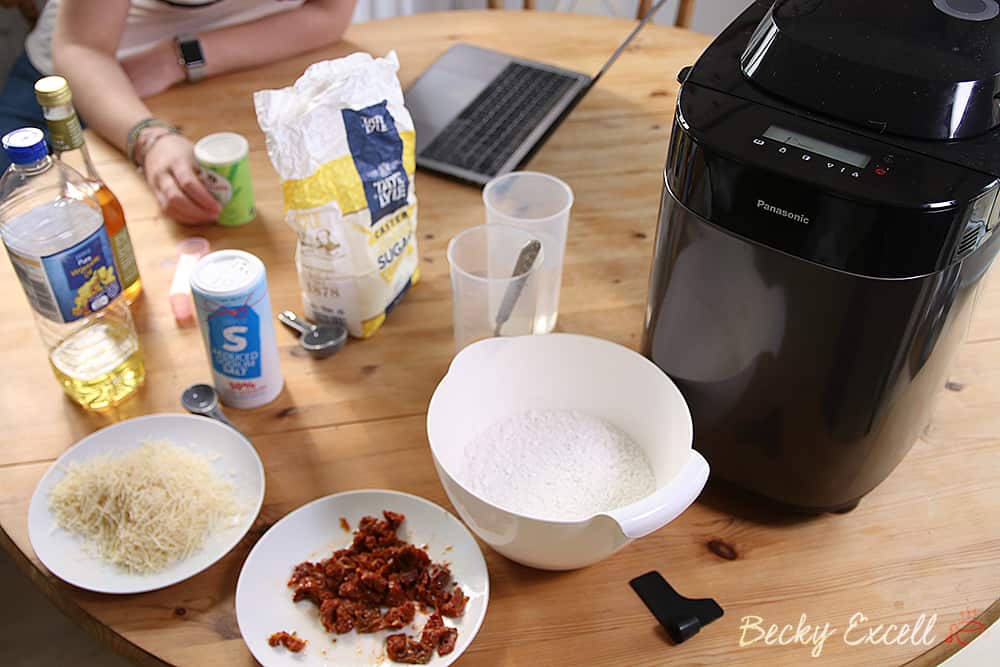 Using one of the three gluten free settings, I got my breadmaker up and running in a few beeps and it burst into life. The first thing that hit me was the smell. Oh gosh. I didn't want to get my hopes up too much, but that smell just threw all reservations out of the window. Hopefully I won't be needing those anymore!
Less than two hours later, my breadmaker (which I've named Peter, Peter Pan-asonic) triumphantly beeped to let me know that my loaf was done. Ah, the moment of truth! Is it possible to make fresh gluten free bread in your own home that's as good as regular bread? I'll let you decide as you scroll past these next couple of photos. Wait, is that sun-dried tomatoes and dairy free parmesan in there?!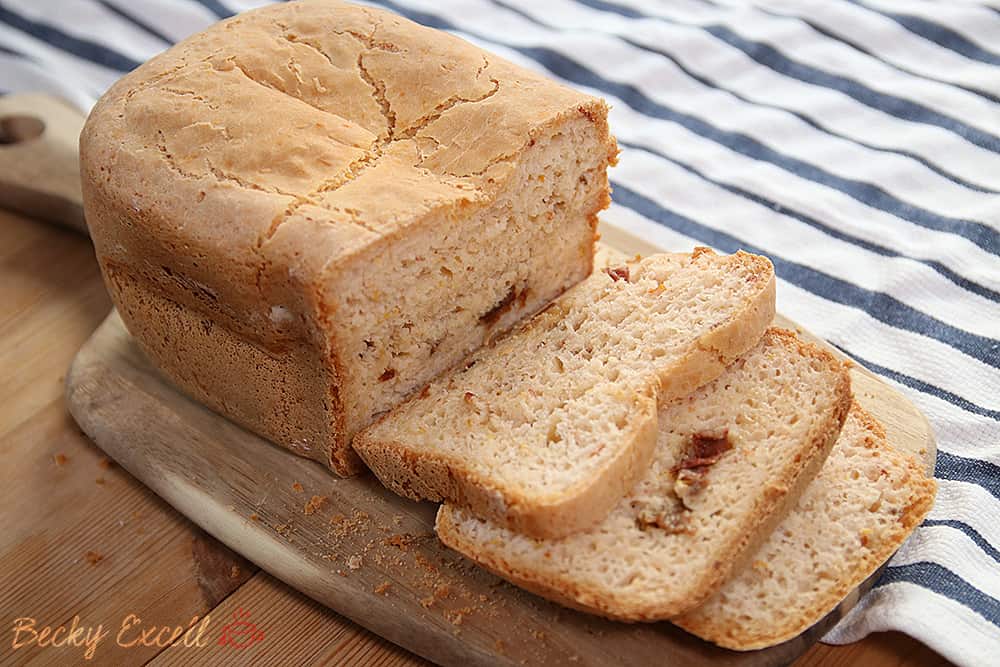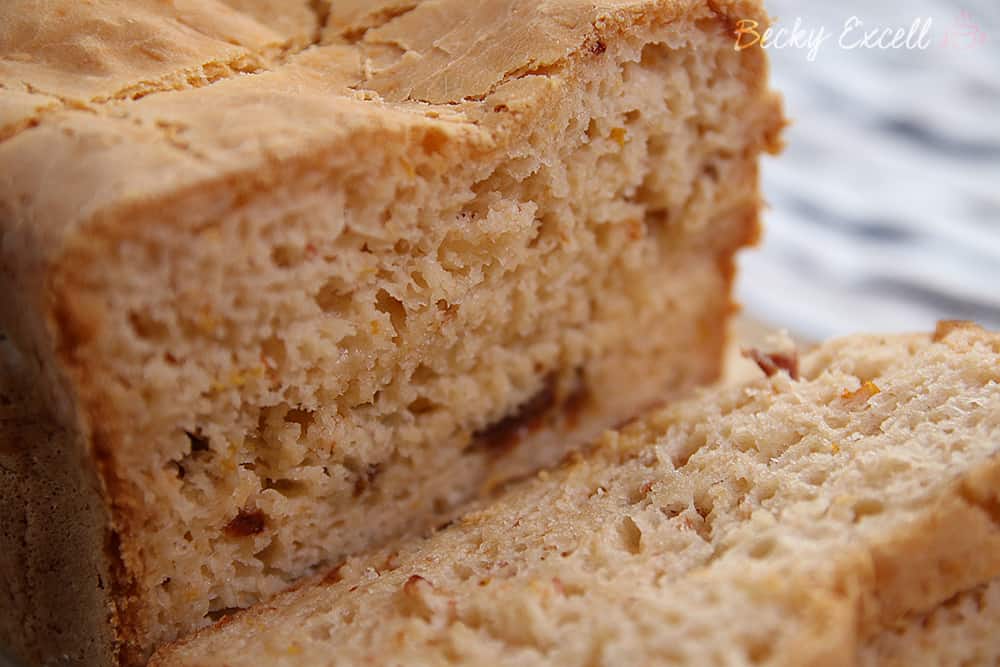 YES. Sorry for shouting, but this deserves a little volume. Yes! I made a gluten free sun-dried tomato loaf with dairy free parmesan and it absolutely blew my mind. It looked like real bread. It felt like real bread. It tasted like real bread. Gluten free and dairy free. Is this real life?
I know what I'd be like if I was reading this. Thanks to the myth of fresh gluten free bread, I'd still be really skeptical that it was even possible. But you're just gonna have to trust me on this one guys. Panasonic have totally nailed it with this breadmaker.
First of all, let me get a few questions (which I know I'd have) out of the way. Is there holes in the middle of every slice? No. Is it dry and crumbly? Definitely not! Is the bread the size of a postage stamp? No! It really is a shame that these are always the first three questions we ask about gluten free bread, but I totally get it.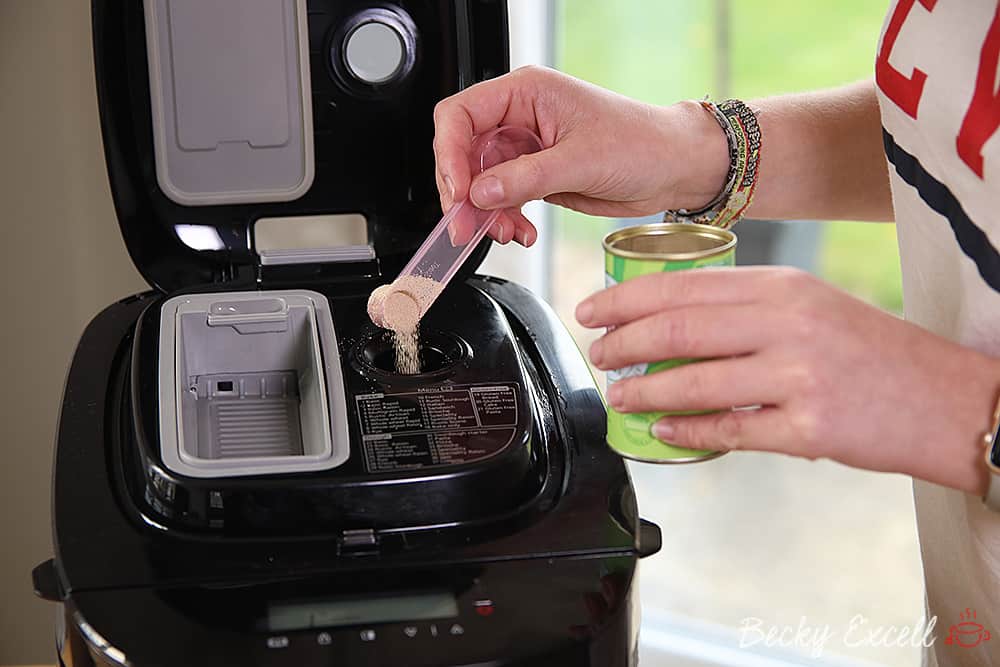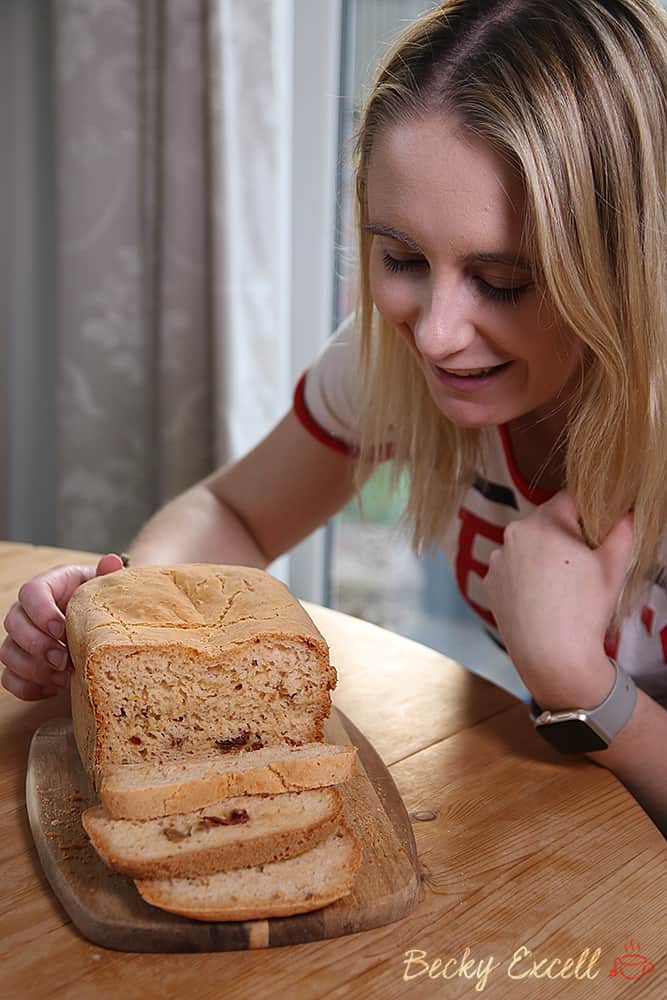 You'll be pleased to hear that every slice is perfectly light, fluffy and holds together really well, just like real bread should. It's like taking a bite out of a cloud. Why was fresh gluten free bread so impossible again?
Then there's the crust. Oh wow. The crust is honestly my favourite part of every slice – something which you'd never catch me saying about gluten free bread. Instead of being really chewy, it's beautifully crusty and it has so much flavour, it's just… I am literally lost for words.
Since making this loaf, I've made a ton of white gluten free loaves and they've all been consistently awesome too. Move over Paul Hollywood, meet Peter Panasonic!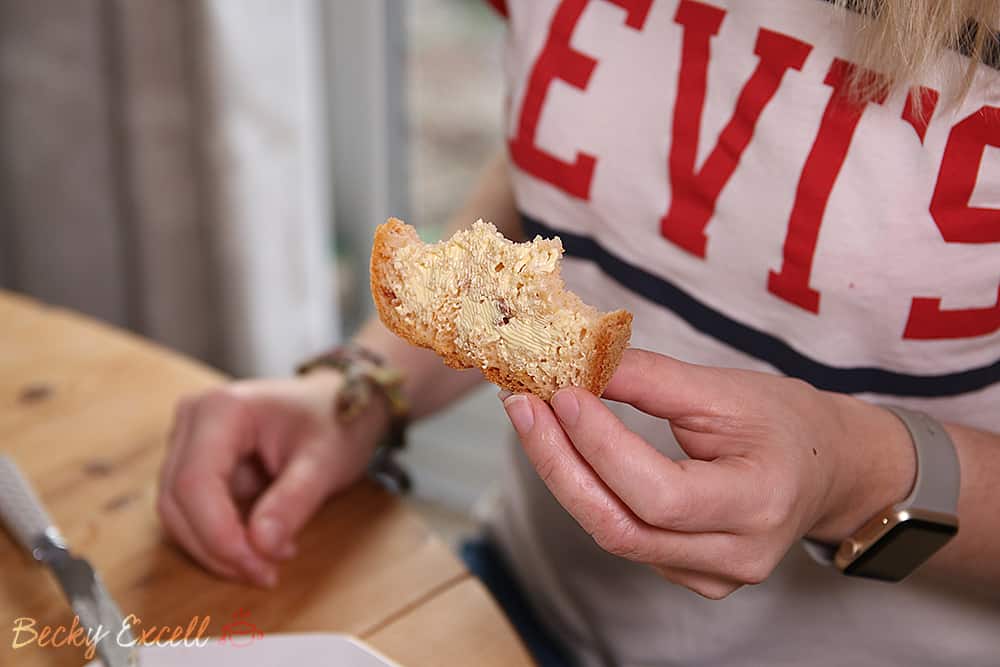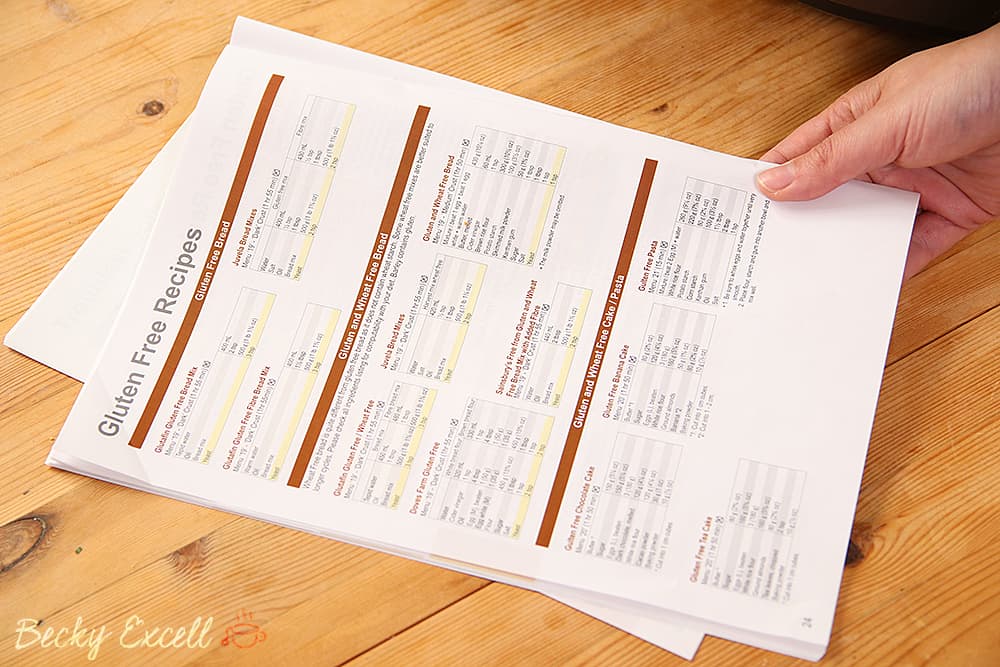 The ingredients in the recipe booklet are super simple and you don't need any of the weird ingredients you might find in gluten free bread normally. In a white, fresh gluten free loaf for example, all you need is gluten free bread flour, water, sugar, salt, yeast, apple cider vinegar, oil and that's about it. Certainly nothing you couldn't easily find in the supermarket and certainly no unpronounceable, foreign ingredients.
I'd say that each loaf stays fresh for about 1-2 days, being perfect for toasting from that point onwards. Of course, fresh bread is always best as soon as its baked, so I'd recommend freezing your loaf pre-sliced and getting it out the day before you need it. That way, you can enjoy your gluten free fresh bread all week (if it lasts that long!)
Phew. Now that I've successfully ranted and raved about how awesome the Panasonic breadmaker is for gluten free bread, can we just talk a little about its wonderful gluten free cakes too?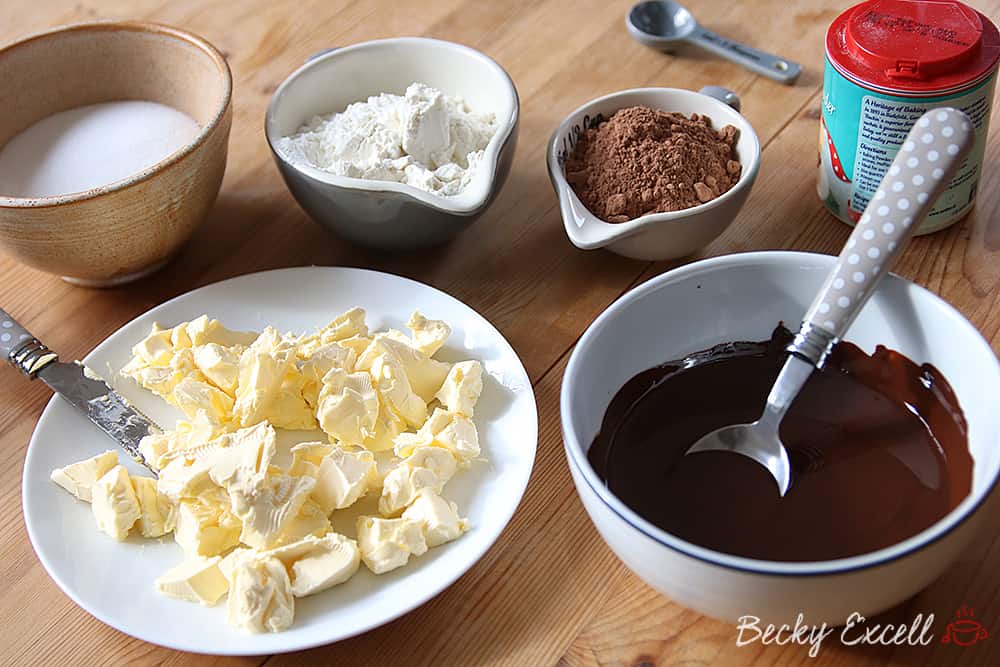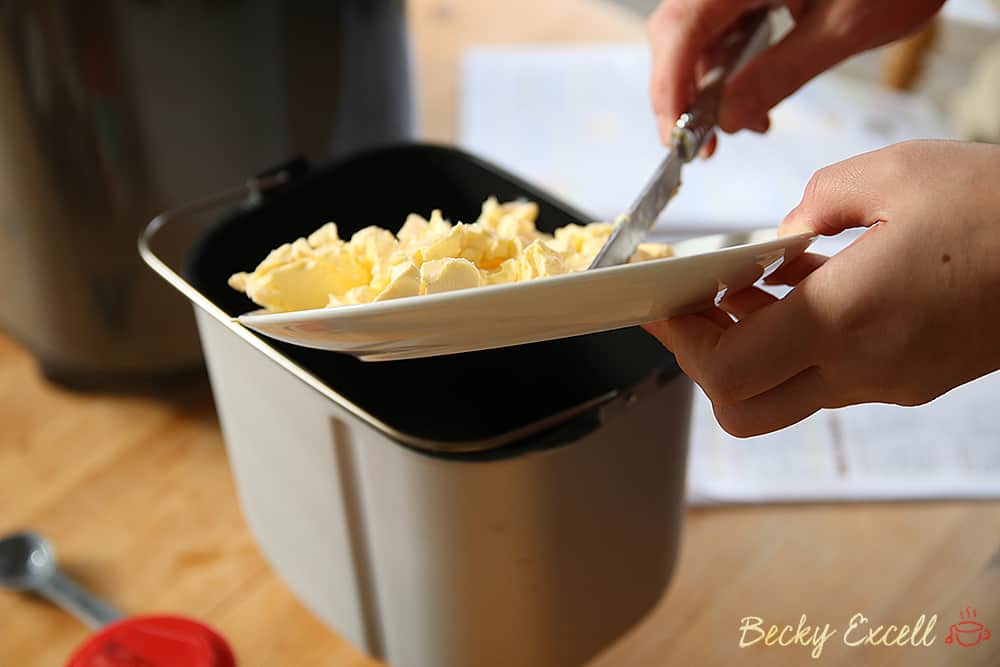 It wasn't until I went to Panasonic HQ that I really realised how truly mind-blowing the cakes that this breadmaker made were. We made a beautiful gluten free chocolate loaf cake on the stream that just melted in the mouth. Of course, I should have known – Peter has a gluten free cake setting!
Making your cakes in the Panasonic breadmaker is the ultimate in ease and convenience. Again, you just have to throw your ingredients together in the baking tin (nope, you still don't even have to mix them) and wait for the beep. The first beep means that you need to quickly scrape down the baking tin to ensure no mixture is left out. The second beep means it's done! And all you have to do is wash up the breadmaker baking tin afterwards. Simple!
As you'll see in the photos, I decided to remake the same beautiful gluten free chocolate loaf cake that we made on the live stream, just so Mark could see what all the fuss was about. Of course, it's dairy free too, so naturally it's one of Mark's new faves! But there's even more recipes in the booklet and over on the Panasonic Ideas Kitchen website too.
The final gluten free setting is for making gluten free pasta dough, which certainly nails the gluten free trilogy of breadmaker settings nicely. I haven't had a chance to try this at home yet, but you can bet that I'll be rolling out my own gluten free tagliatelle the first chance I get!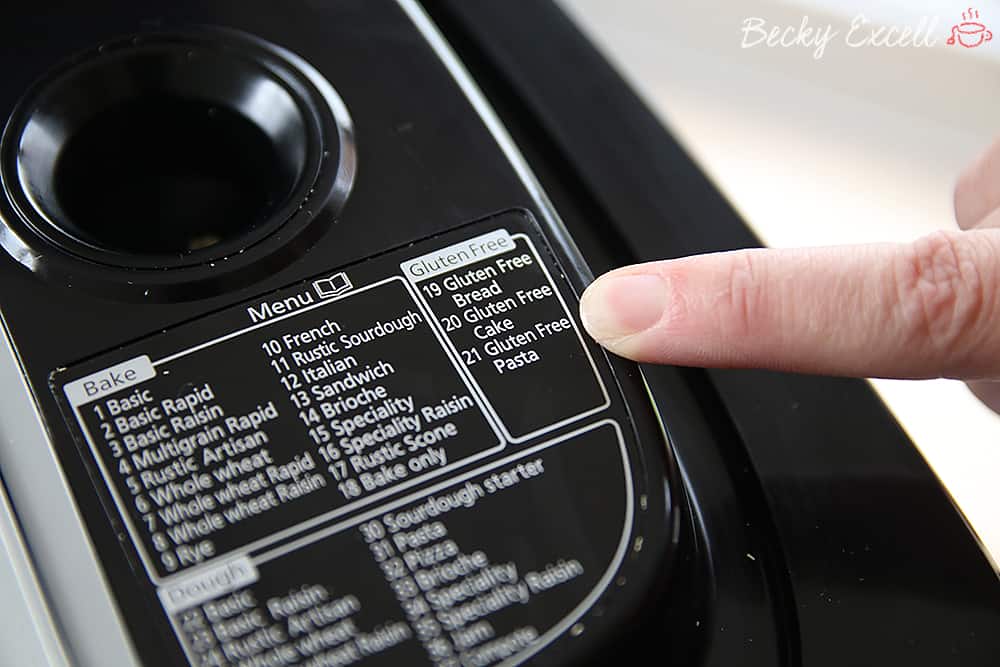 So, what are my final thoughts on the Panasonic Breadmaker SD-ZX2522? Sorry, I meant Peter.
I hope you don't underestimate me when I say that this is seriously the best gluten free fresh bread I've ever tried. I really hope that the photos do it justice! If so, then yes, it certainly is as good as it looks in the photos. I guess I'm allowed to say I made it myself too (even though Peter did all the hard work) but in all seriousness, it's the stuff that gluten free dreams are made of.
Having tried other breadmakers with gluten free capabilities in the past, I've always had disappointing results. But this breadmaker produces consistently perfect, fresh gluten free bread for me on the daily and I don't hesitate to recommend it to you extremely highly. Plus, apart from beautiful cakes and fresh pasta, you can even make jam in it too. What's not to love?
A breadmaker certainly isn't the type of thing you purchase every day, but trust me, if it's gluten free fresh bread or convenient, freshly baked cakes that you crave, you will not be disappointed.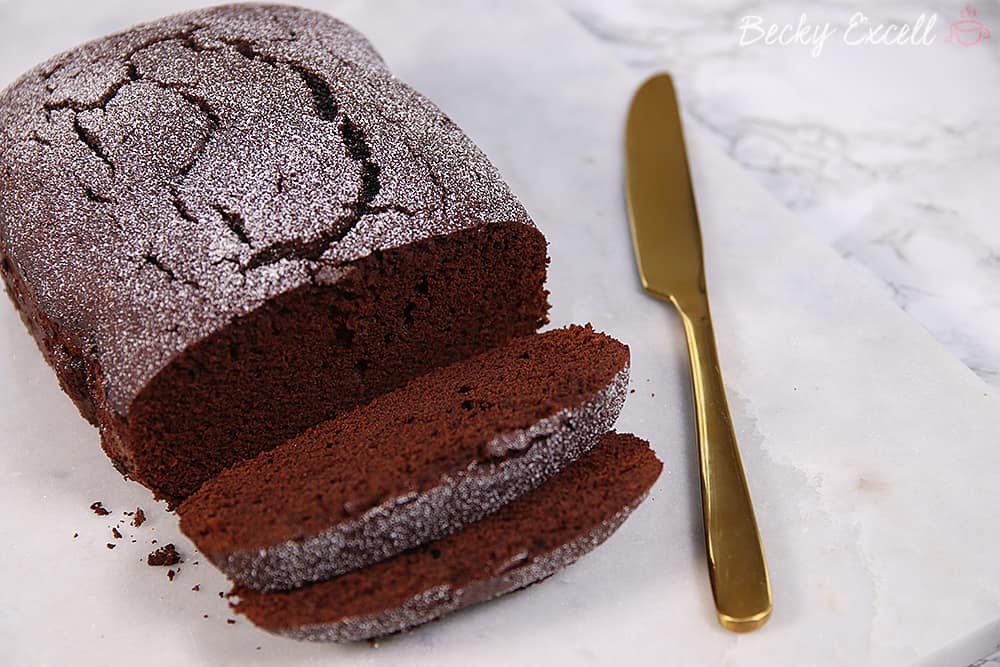 So thanks for coming to say hello to my brand new Panasonic breadmaker! I've actually got a loaf on now as we speak and I'm always experimenting with new ways of flavouring my bread. Gluten free and dairy free chilli cheese bread, anyone?!
A massive thanks to Panasonic for being kind enough to let me loose on their new breadmaker. If you want to buy one and find out even more details you can by just clicking here.
Any questions, folks? I'm at least 10-11 loaves deep into my Panasonic breadmaker journey now so I like to think I'm quite an experienced user! If you've got any queries, just leave me a Facebook comment below or message me on Facebook / Twitter / Instagram and I'll endeavor to get back to you as soon as poss. It really is an investment and you need to know everything first, so I'd be more than happy to help!
Thanks for reading and happy baking,
Becky
xxx
This is a sponsored post in collaboration with Panasonic UK.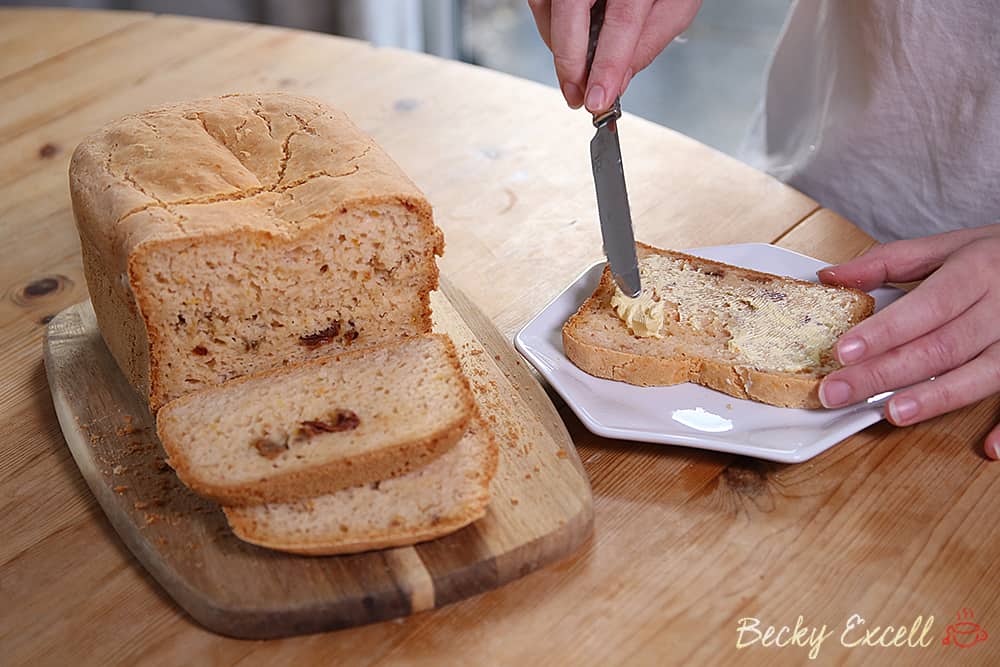 Comments