I was recently invited to a Tesco lactose free cookery class with Lesley Waters (yes she is the one who used to be a chef on Ready Steady Cook). Whilst I'm invited to quite a lot of events this one really stood out to me as the Tesco lactose free range is a staple in our fridge.
As Mark is lactose intolerant we already eat a huge amount of products from the range and love them. I often put the Tesco lactose free mascarpone in thick dollops on my pizza and the lactose free blue cheese is amazing in a toastie.
But the cookery class excited me as it was a chance to get some new ideas of how to cook with the products from a pro.
We started the night with some delicious canapés. My favourite was the melting lactose free mozzarella, wrapped in parma ham and topped with a sage leave. Seriously it was the best combination ever. I really would have been happy with just the canapés!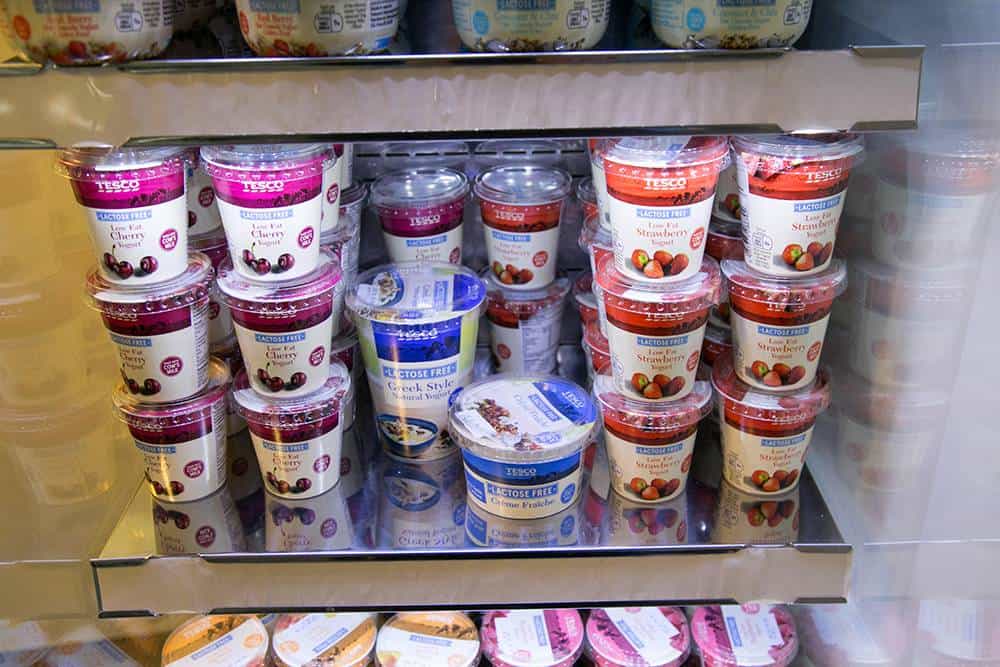 If I'm honest, I was quite enjoying sitting having a chat, being served food… and then I was handed an apron! I totally forgot we were all here for a cookery class too!
We started by making some desserts. Firstly a gluten free and lactose free Tiramisu. I must admit to not being a coffee lover but I've always loved Tiramisu. I used to order it from a little Italian restaurant on holiday when I was younger but I haven't had it since.
To think that just by using lactose free crème fraîche and mascarpone (and gluten free sponge fingers) we can make a Tiramisu that tastes just like the one I so fondly remember from my holidays is awesome. It was such a simple recipe too, I'm definitely going to be making this for my coffee addict Mum very soon!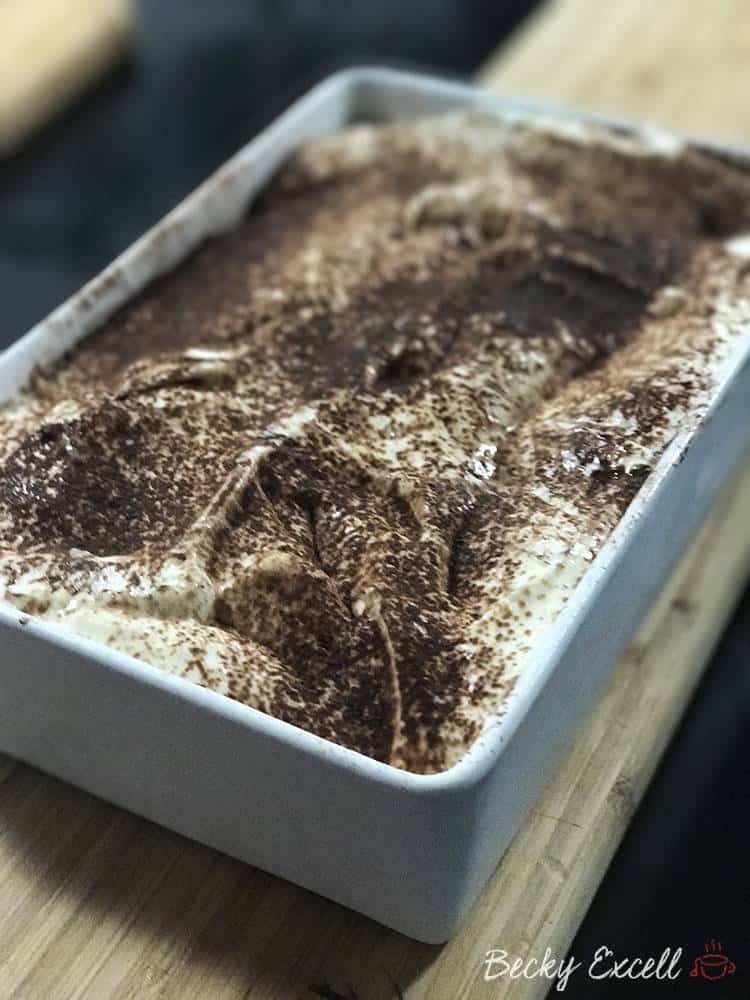 We also got shown how to make probably the greatest cheesecake I have tasted (it really was up there with the HUGE slices of cheesecakes I once enjoyed in New York!). I'd never actually made a baked cheesecake before so it was really cool to get the low down. Since the event last week I've already my own lactose and gluten free cheesecake as it was that good!
Lesley flavoured the cheesecake with lime and topped it lactose free greek yoghurt, passionfruit and pineapple. It's a match made in heaven. And can we just talk about greek yoghurt?! I've never tried it before (is that weird?), but it was delicious, so thick and creamy.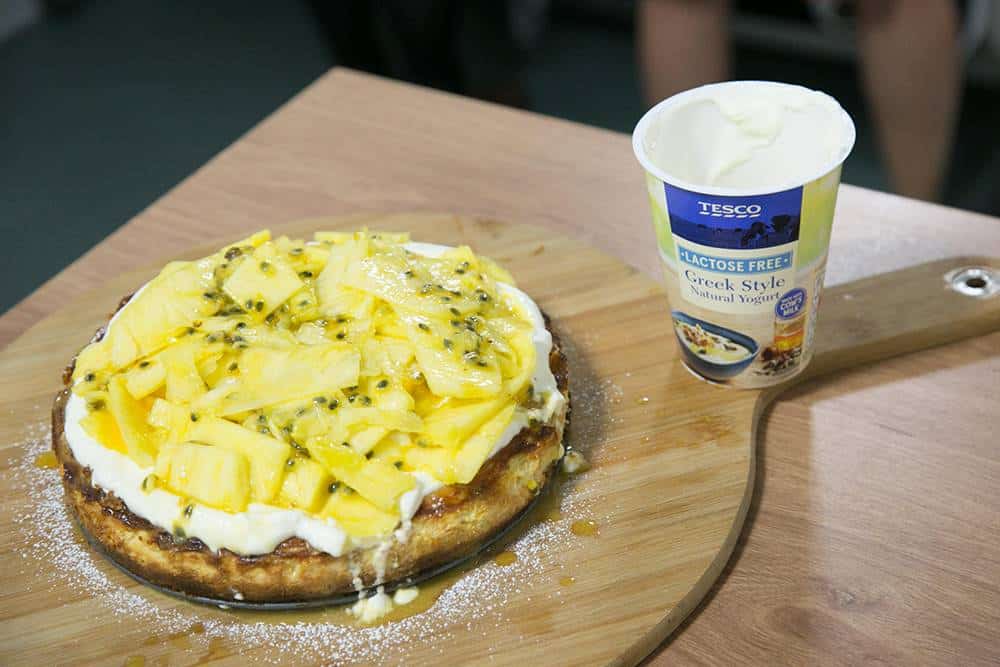 Lesley also showed us how to make some delicious dips to go with gluten free flatbreads. I fell in love with the lactose free blue cheese dip and I'm definitely taking the recipe home. I think it will work really well alongside some crispy chicken wings.
I really appreciated being shown how to use all the different Tesco lactose free products as ingredients at different points in a meal. Sometimes it's easier to know how they would work within a dessert but when it comes to a side dish like these dips I hadn't really thought about it!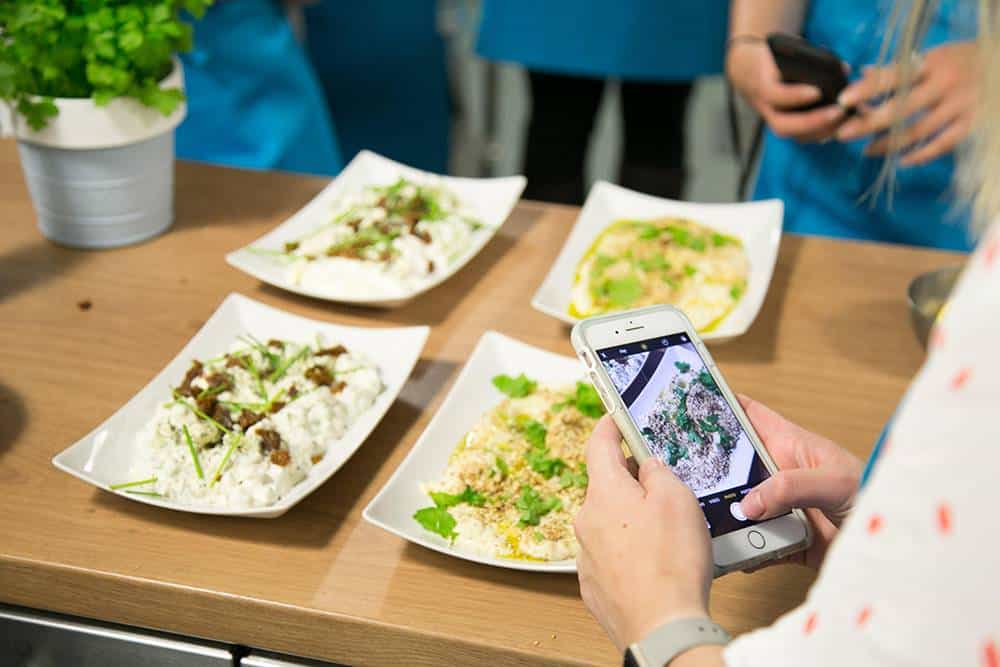 Following on from desserts and dips we got going on our main course, risotto topped with a herby citrus breaded chicken. This is where my evening went up a notch! You might know that I'm intolerant to much more than just gluten. Onions, garlic and plenty of green veggies don't agree with me so I never expect to be able to eat much at events like this. Oh, how wrong I was.
Lesley had devised a recipe for a courgette risotto for me. She had created a homemade herb stock especially for me with no onions or garlic in sight. It was honestly the kindest thing ever to have all my low FODMAP needs catered for. Thanks Lesley! I really appreciated it!
We then breadcrumbed our chicken and fried it to sit on top of our risottos. Honestly it tasted amazing and I have definitely learnt that lemon zest is a great addition to gluten free breadcrumbs.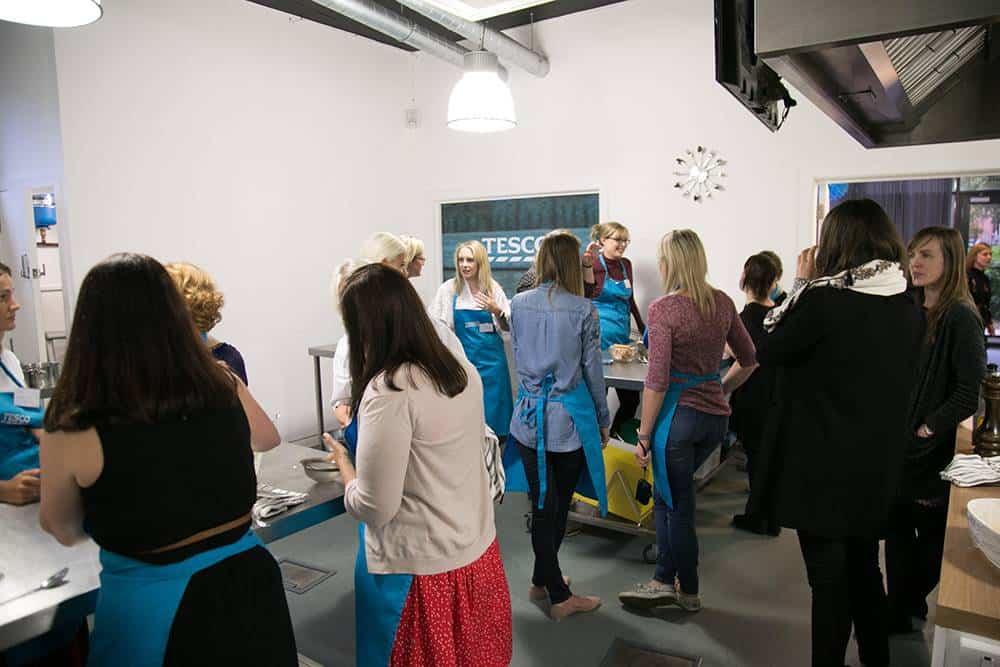 Plating our food up was a lot of fun too. We had Chef Lesley watching over us and I'm pretty sure mine didn't look the prettiest. Whilst I'd say the food I cook is always tasty, I'm not the best at making it look like a work of art!
I started with my courgette risotto (which was so flavoursome and creamy btw), then added some crème fraîche, a couple of pieces of our delicious breaded chicken and finished with some extra griddled courgettes.
We were all pretty proud of our creations in the end so I had to insert this cheesy photo of us all! Excuse that we aren't all looking at the camera… we were just being photographed by so many people!!!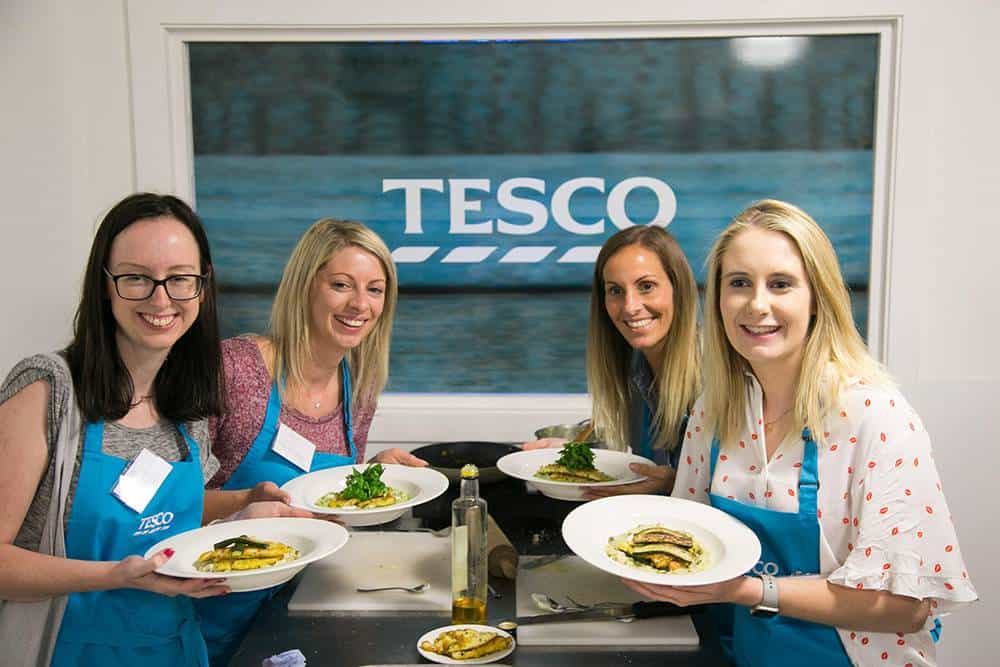 Finally, we got to sit down and reap the rewards of our hard work. I would hands down say it was the best meal I had all week, I was well chuffed because I did make it all myself! As I already have said every single thing we made was insane and the use of the Tesco lactose free products in different ways to my usual uses was really inspiring.
Mark is definitely in for a treat with our next risotto! I'll even try and plate it up better! The star of the show that night had to go to the desserts though. Call me greedy (you would have done the same though!), I had a big slice of cheesecake and a portion of tiramisu side by side. It was the best combo ever, try it sometime!
Whilst we were eating I got the chance to speak to Christine Bailey as well who is a very experienced nutritional therapist. It was great to talk in such a relaxed setting about FODMAPs and IBS (although maybe a little bit of TMI chat occurred for dinner time!!).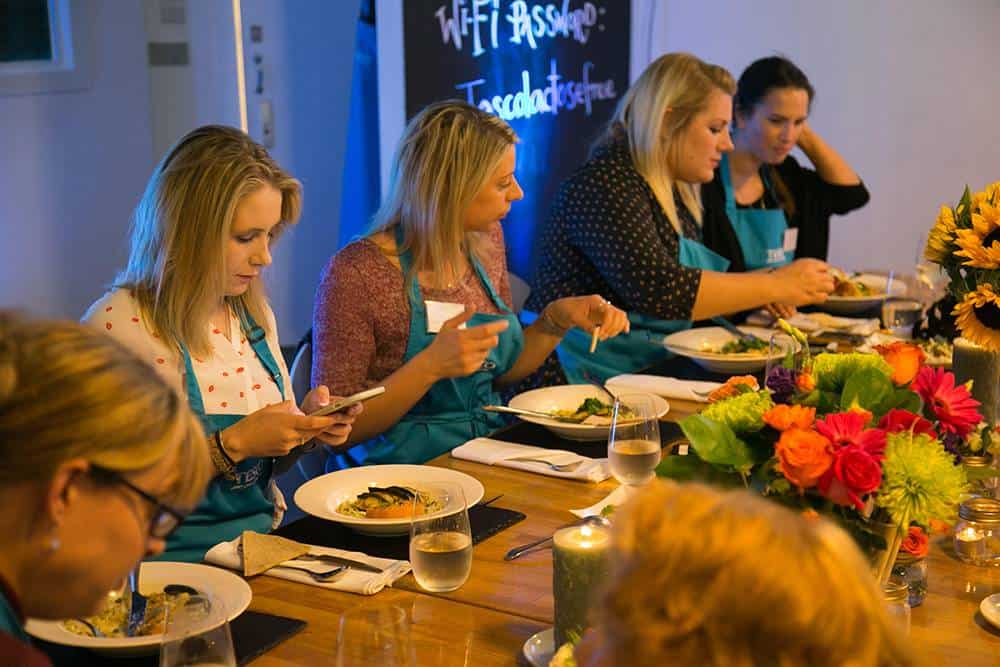 So yeah, it was a lovely evening of beautiful food made all the better by the great company of other bloggers, Tesco and of course the lovely Lesley Waters.
I'm looking forward to trying out the Tesco lactose free range in a whole host of different ways now. Not just by making dishes I enjoyed on this night, but just being a little more adventurous! I mean, when you think about it, lactose free products are essentially the same in taste, texture and nutritional value to those that are not lactose free. The only difference is the lactose has been removed. It really does mean they are so easy to use.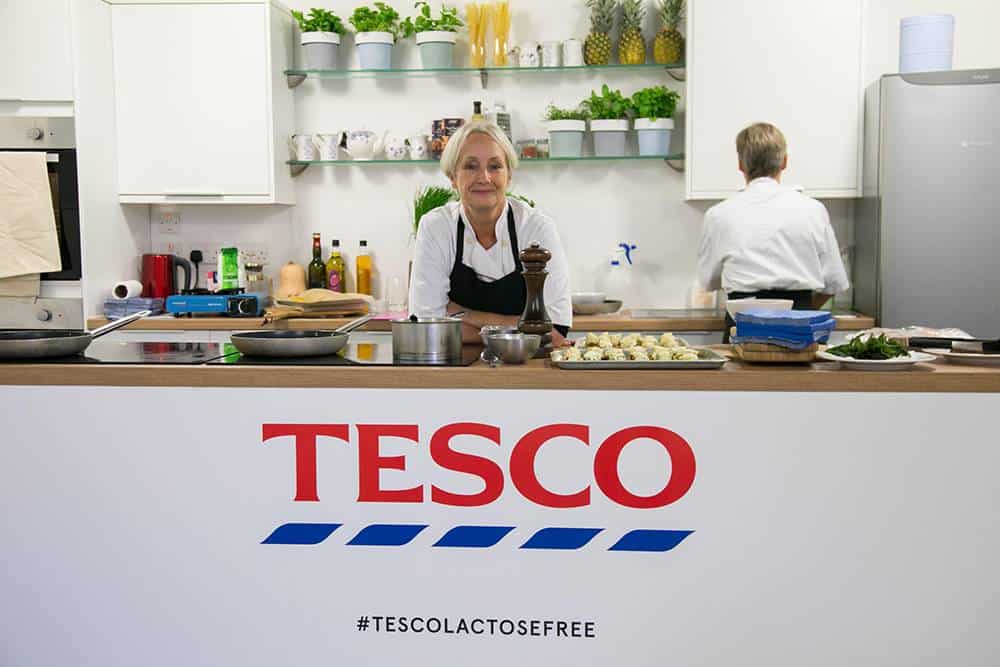 Let me know if you have tried the Tesco lactose free range and what you think of it (just drop a message below or on Facebook / Twitter. For Mark and I it is great as it allows us to still enjoy so many products that we used to have in the house before Mark's lactose intolerance became evident.
I also really like the lactose free range for when people come round. Whilst full on dairy free products can cause some changes to taste & texture (think almond or coconut bases dairy free products), lactose free products really don't, so nobody minds when we use them!
Anyway, thanks for reading!
Becky xxx
Photographs courtesy of Splendid Communications 🙂
Comments