Nairn's gluten free oatcakes were one of the first products I tried when I went gluten free. This was about 7 years ago now, when the free from aisle was relatively small and eating out gluten free was still an absolute nightmare.
I always used to carry around a little pack of Nairn's gluten free oatcakes in my handbag in case of emergency (and back then, every day seemed like it was an emergency!) when I couldn't find anything gluten free to eat when I was out. I always liked that they were individually wrapped for that very purpose and as an added bonus, it kept them all nice and fresh as you didn't need to open all of them at once.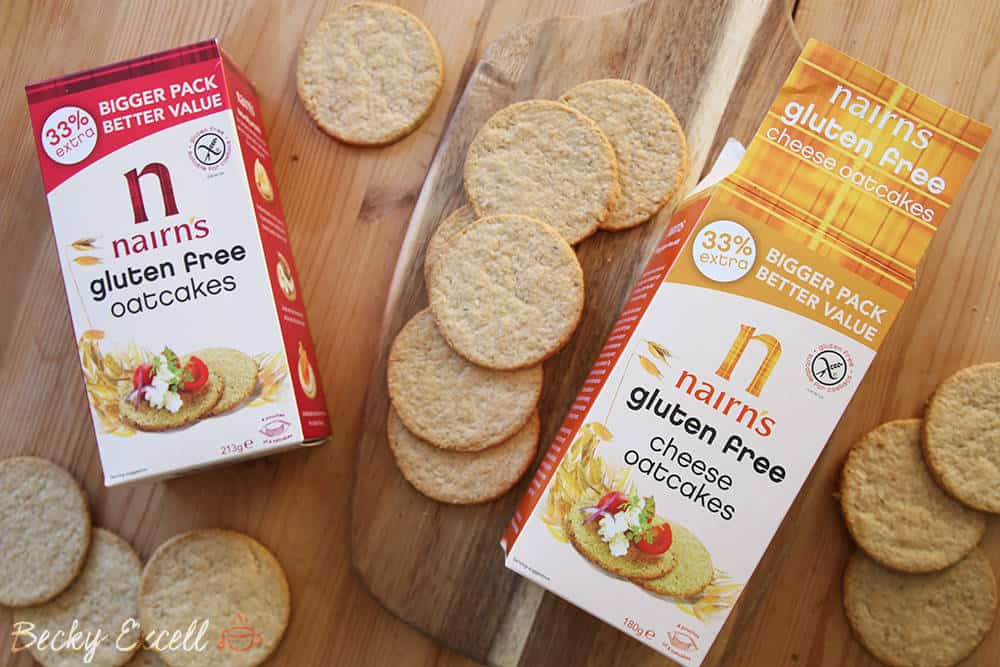 Fast-forward 7 years later and Nairn's gluten free products are still a very prominent name in the free from aisle, despite the aisle itself nearly quadrupling in size. But the free from aisle isn't the only thing that's grown in size over the years… Nairn's products have too! In a world where gluten free food seems to be 33% smaller than a normal product, it's a breath of fresh air to see that Nairn's have actually increased the size of their oatcakes packs by 33% without simultaneously raising the recommended retail price. I'll just give you a moment to process that information.
The ratio of a reasonable product size at a reasonable price is a balance which many free from brands never seem to find. I'm constantly inundated with comments which often wonder why new products I've posted on Instagram can sometimes be so deceptively small. To be quite honest, after 7 years of being gluten free, I've just unknowingly adjusted to the idea that all free from food is smaller yet more expensive – and that's a really sad thought! It's refreshing to see a brand like Nairn's subverting the trend and actually offering better value for a gluten free product. Let's hope that other brands follow this example!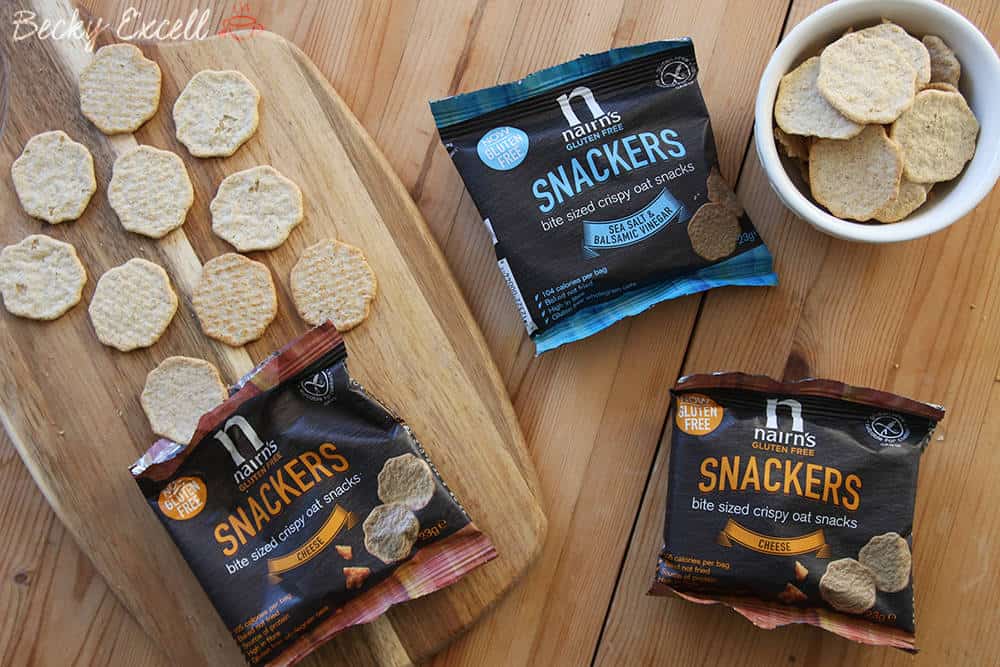 Nairn's were kind enough to get in contact and send me a few products from their range including their bigger packs of gluten free oatcakes, gluten free Snackers, gluten free Biscuit Breaks and a big ol' bag of gluten free oat muesli. I'm so glad that Nairn's have stuck to what I always loved about them so much: individually wrapped little bags of joy that are always there (and fresh) when you need them. The gluten free Snackers and Biscuit Breaks are a welcome addition too, giving you a little bit of extra variety and options when you're on the go. All of Nairn's gluten free products are baked in a dedicated gluten free factory that's approved by Coeliac UK. So if you are a coeliac, you can rest assured that you're eating uncontaminated gluten free foods. That's another obvious perk of all of Nairn's products being individually wrapped too: no cross contamination when you're out and about.
Even though eating out gluten free has improved so much, there's no denying that in some situations, you'll still regret not bringing your own food with you. For example, when I'm at work. Whether it's at big meetings or conferences, food will occasionally be on offer and it'll usually be in the form of a glorious looking buffet (or a minefield of allergens as I see it). Work occasions are very unlike going to a restaurant where you can ask 20 questions and then choose what you'd like and (most importantly) what's safe. It's always a bit of a gamble as to whether there will be anything there for me full-stop, so I've always mitigated that risk by carrying something with me in my handbag. Trust me, you won't regret doing so!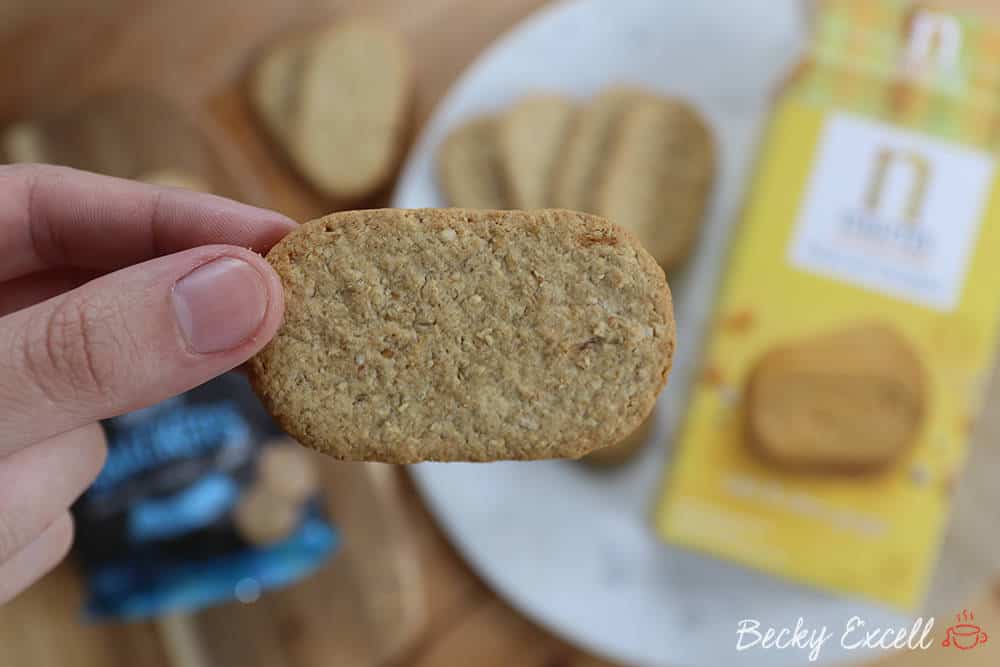 Yet even when eating at home, a lot of people still often mention to me that they struggle for lunch ideas or describe how there just isn't many products easily available to them. Of course, there's gluten free bread available in many shapes and sizes these days, but what if you don't fancy a sandwich every day? Is that really such a crime?! But regardless, the good news is that I can't even begin to describe how many amazing lunch ideas begin with the humble oatcake and bit of butter or spread. Cheddar and chutney never fails and the same can be said for the classic combo of salmon and cream cheese. Making your own pate is so simple if you've got a good blender and it makes a wonderful topping on an oatcake. The possibilities really are endless.
What are your favourite oatcake toppings for lunch? Do you carry them around in your handbag (or man bag!) too? Please let me know by leaving a comment below or by getting in touch on Facebook or Twitter.
Thanks for reading,
Becky xxx
Comments