If you live in the free from aisle like I do, you'll have probably noticed a lovely selection of gluten free delights in your local Tesco, courtesy of Mr Kipling himself! Let's take a look and see what awaits us…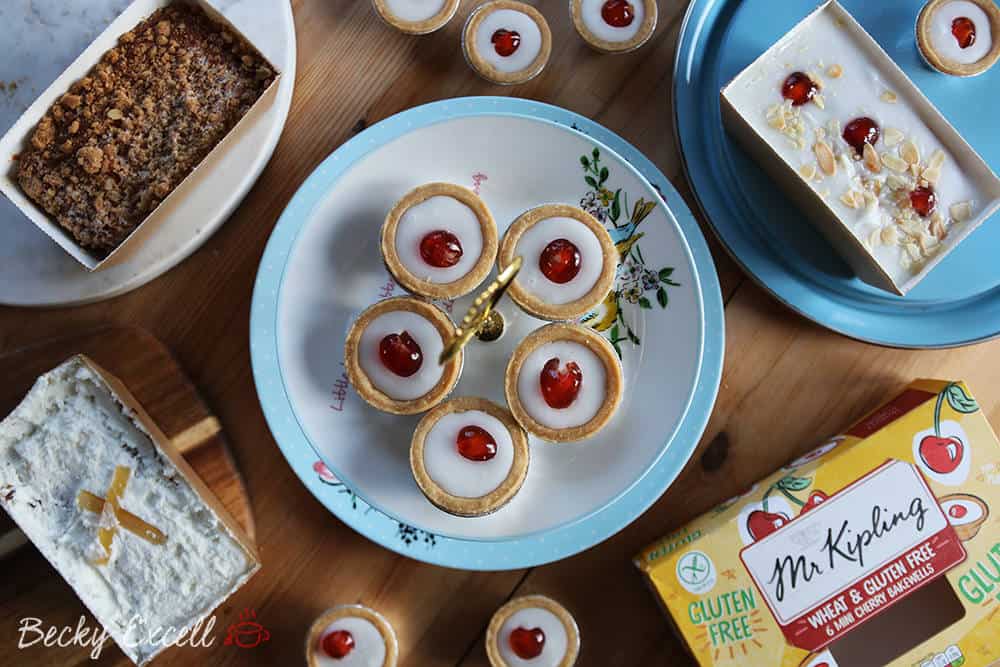 Firstly, has anyone ever actually met Mr Kipling? Because I would totally love to thank him in person for finally going gluten free (and then get a selfie too obviously). Mr Kipling is so iconic when it comes to delicious cakes and bakes; it's so quintessentially British and much like everyone else, Mr Kipling has long been staple in my Mum and Dad's pantry. Yet rather tragically, it became one of many things added to the list of foods I could no longer eat since going gluten free all those years ago. It must be nearing about 7 years since I had an official Mr Kipling cherry bakewell… until now that is!
Yes, that's right, Mr Kipling really has gone gluten free! A wonderful gluten free range hit the shelves of Tesco recently and I was over the moon when Mr Kipling (sadly not the man himself) got in touch and offered me the opportunity to try out all of the new gluten free goodies! Apart from the mini cherry bakewells, the new gluten free Mr Kipling range also includes a lovely lemon & ginger loaf, an appealing apple loaf and a rather perfectly formed cherry bakewell loaf too.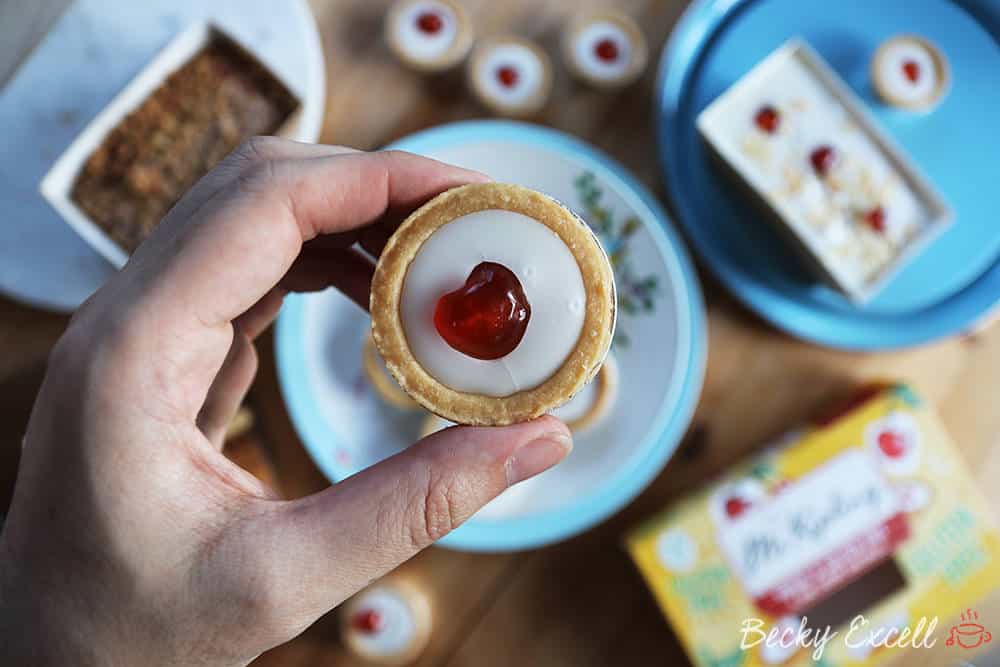 On first impressions, I was impressed that the gluten free Mr Kipling range didn't at all compromise on the high expectations of taste and presentation that you'd expect from such an iconic brand. Each mini cherry bakewell was perfectly formed and I have to say, the gluten free apple loaf cake looked like something I'd be proud to say I baked myself! All of the gluten free loaf cakes were immensely moist yet light, just as I always remembered Mr Kipling cakes to be.
I'm a big fan of afternoon tea so, with my Mum and Aunt coming over this weekend, I plan on pulling out all the stops in a rather last minute yet jaw-dropping, gluten free afternoon tea spread! With the help of a few gluten free Mr Kipling treats sneaked in too (do you think Mr Kipling will mind if I tell them I made them all myself?!), I have no doubt that I'll be able to pull it off in style. It's so easy to put on a showstopping gluten free afternoon tea spread with a simple a two-tiered cake stand which you can populate accordingly with gluten free delights! Whip up a few gluten free sarnies, get your best tea selection out and suddenly, you're in afternoon tea territory!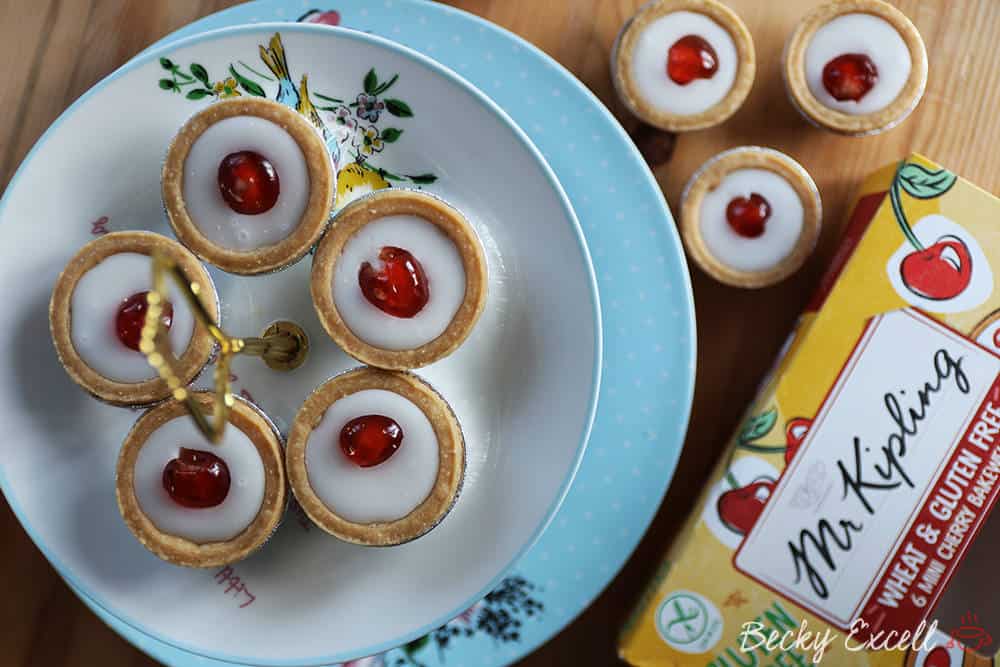 So, that's all folks! Have you tried the new gluten free Mr Kipling range? What did you think? Do you think I'll ever get a selfie with Mr Kipling? Please make sure you let me know by leaving a comment below or by getting in touch on Twitter or Facebook for an 'exceedingly good' chat 🙂
Thanks for reading,
Becky xxx
Comments