So as it's National Tea Day on the 21st, I thought I'd best put the kettle on and tell you why a good cuppa is such an important moment in my day to day life.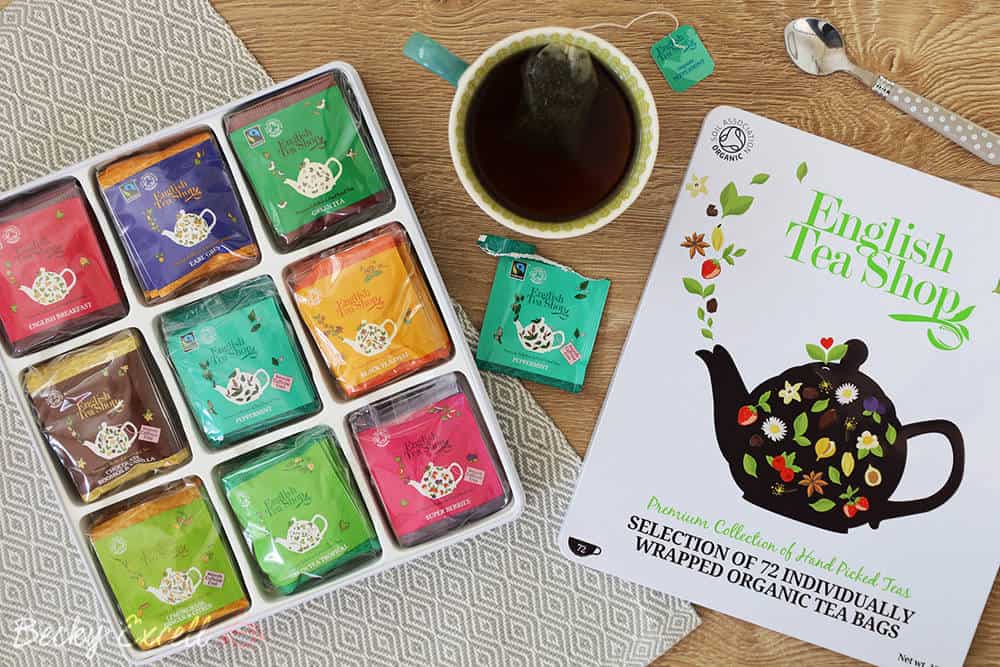 Tea drinking is so ingrained in Brit culture that a 20 minute tea break is actually legally required in all workplaces across the UK. How awesome is that when you think about it? Whilst you'd assume this could just be called a 'lunch break' like everyone else would probably call it, I totally understand why (and love) that the UK government refers to it as a 'tea break'. A quiet moment with a good cuppa is sacred to us and clearly, everyone is in a general agreement that we would literally struggle to function without it.
Believe it or not, when I started Gluten Free Cuppa Tea, I didn't count myself as much of a tea drinker. That's because whenever someone asks if you'd like a cup of tea, you only really have three responses at best: "yes please", "no, thanks" or "do you have decaff?" and that's it. It's so often the case that when us Brits say tea, we often mean a builder's tea (to which I've never been a fan) and that's usually where your options end. A few years ago, I've always prolifically said to everyone that I wasn't a tea or a coffee drinker, but realistically, you can only drink double-concentrated squash for so long into your twenties before it gets a little shameful. I guess you could say that I was having a quarter-life beverage crisis!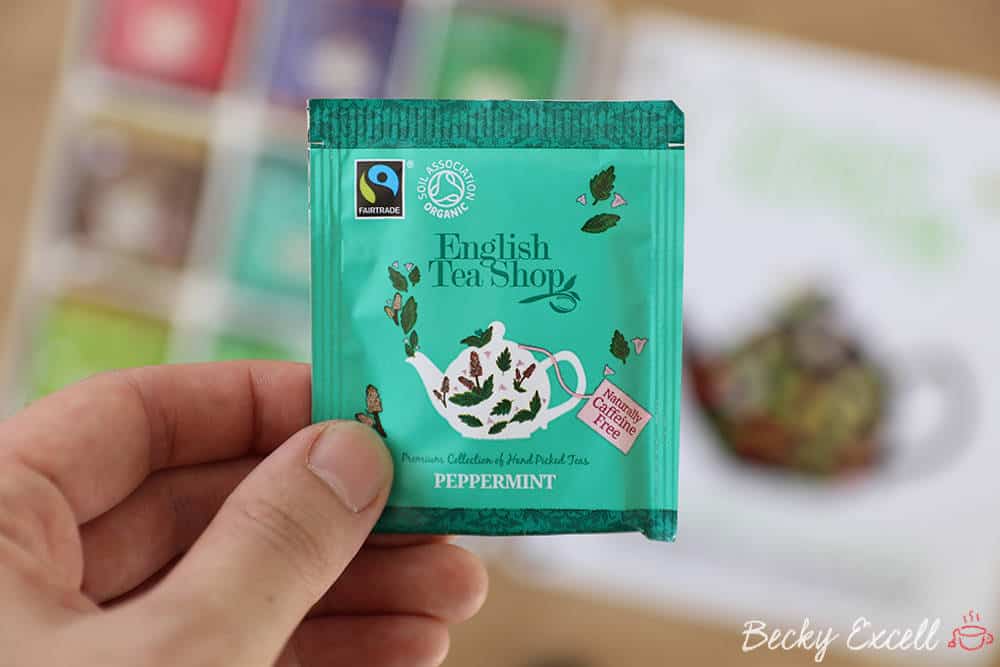 But over the last few years, my tea revelation came when I realised… there's more to life than just builder's tea! A whole world of herbal teas, fruit teas and every blend in between await you, if only you were bold enough to break the mold. Could I be one of those zen green tea drinkers? What even is the difference between Earl Grey and English Breakfast anyway? Why do we always put milk in tea when literally no other tea requires it? It's hard to know where to start in the alternative world of tea and I had so much to learn, but luckily for me, I quickly fell in love with peppermint tea. As you all know, my stomach and I have a troubled relationship and peppermint tea is the perfect referee in the ongoing feud. If I could change the name of my blog to Gluten Free Peppermint Tea, then I'm sure many of you wouldn't be surprised to hear that I would gladly do so!
But luckily for me, The English Tea Shop got in touch and only further opened my eyes to the vast amount of variety (or varietea!) that there truly is when it comes to a good cuppa. They sent me a wonderful infusions tea collection gift tin which was full of nine eclectic and exciting ways to enjoy a cuppa. It was only when I had the collection in my hands that I realised how sacred a 'tea break' really is to me and how many possibilities awaited me in this humble tin! This is the simplest way I can put it: going for a cup of tea is so much more than just having a beverage. To me it could mean a moment of well deserved peace and quiet during a hectic day at work, a chat with Mark about an exciting new project we're planning or like I said, the perfect way to calm my stomach when all else fails. Basically, a good cuppa is always the route to something positive and that's why I think something as simple as a cup of tea has become integral to my daily life.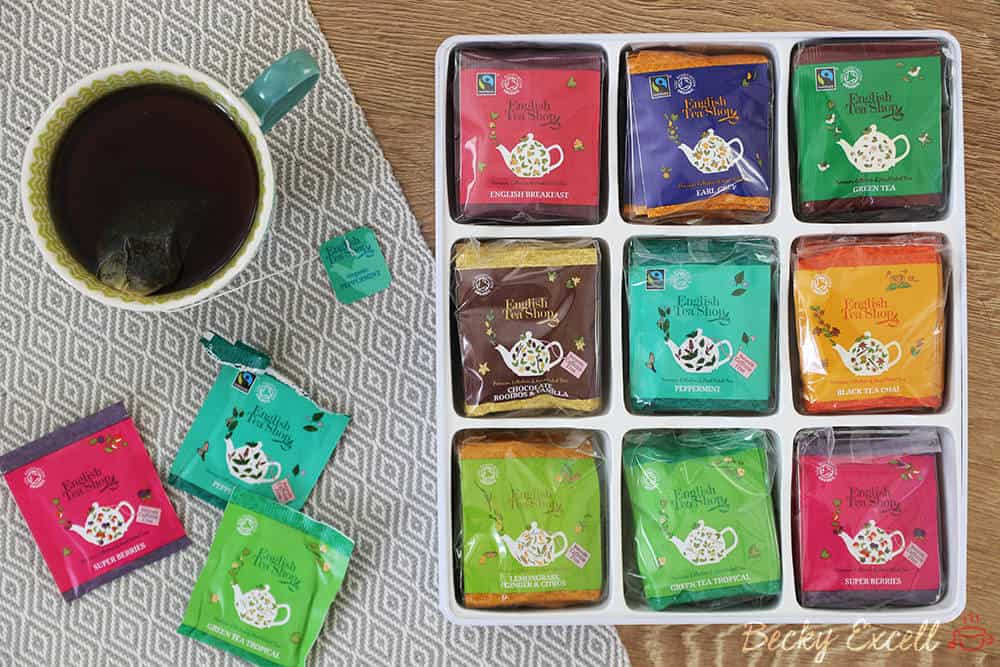 The English Tea Shop gift tin obviously had my favourite partner in crime (peppermint tea) as well as a few favourites, but the unique blends and twists on classics really peaked my attention. Never had I ever dreamt that I would explore the world of tea and come across Green Tea Tropical or Chocolate, Rooibos and Vanilla, but I'm so glad that I did! Rarely will you ever see me venture away from peppermint tea, but I know a good opportuni-tea when I see one! (sorry, I promise to go easy on the tea puns) There were lots of caffeine free options too which Mark was more than pleased to steal as soon as he saw them!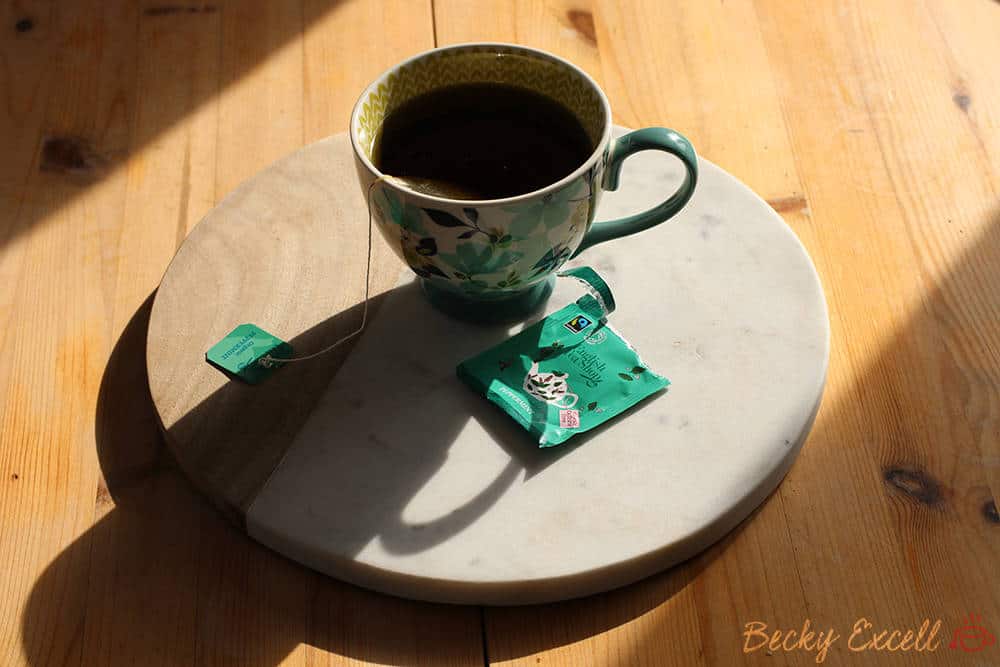 So all that's left to say is… Happy National Tea Day! I hope you all agree how important it is to schedule a little 'me time' (or as I prefer to call it: 'tea time'!) as life can be pretty hectic at the best of times. Thanks so much to The English Tea Shop for helping me to remember to appreciate every serene moment with a good cuppa and for providing me with enough tea to last several tea parties. If you're jealous of my new tea collection, then don't be! The English Tea Shop are giving away 25 of my infusions collection gift tin over on their Facebook and Twitter (their Instagram is a tea lover's dream too) so I wish you the best of luck in winning 72 moments of tea drinking serenity in a lovely tin!
Thanks for reading,
Becky xxx
Comments