I love ginger biscuits. This gluten free ginger biscuits recipe makes the most chewy yet crunchy ginger heaven. Did I mention they are also dairy free and low fodmap? Get in my belly!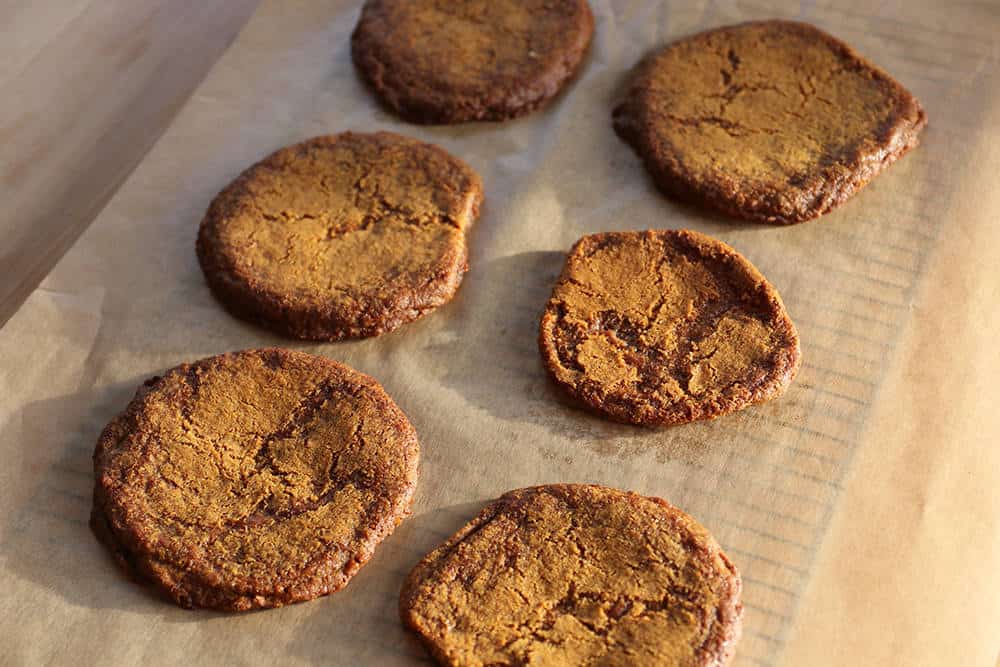 Baking ginger biscuits has been a part of my life since I can remember. My Mum & I have been baking ginger biscuits since I was at infant school together. I used to bring big batches of biscuits in for my classmates when I was only six or seven. At seven I even won a competition at our school's Harvest Festival for almost this recipe. I say almost because back then I used regular plain flour, but nowadays I make these 100% gluten free ginger biscuits. They are also dairy free and this is also a low fodmap recipe.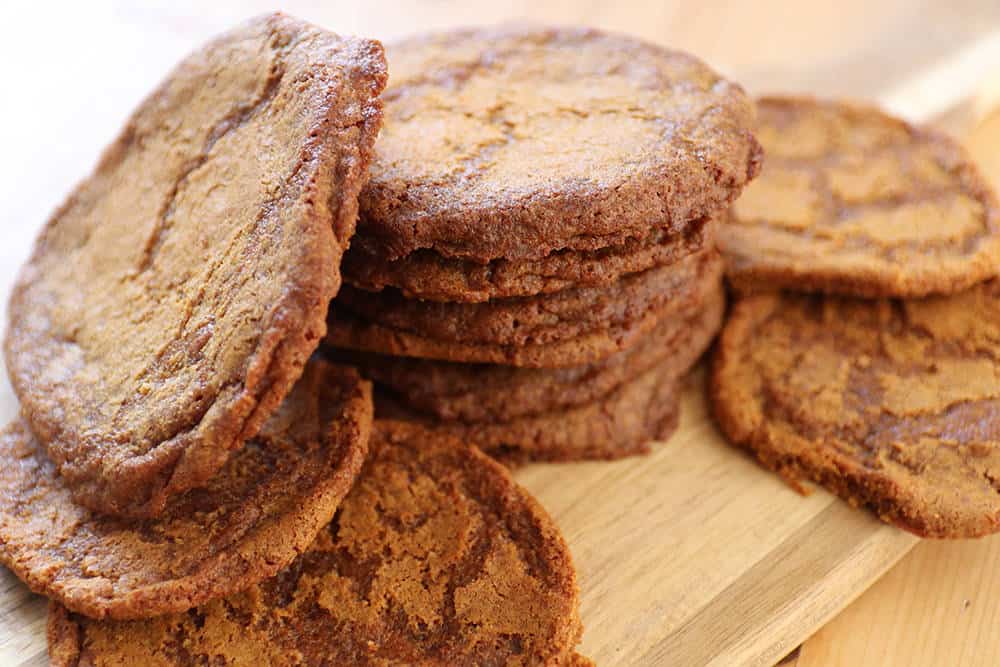 These gluten free ginger biscuits are incredibly easy to make, it really is as simple as mixing the ingredients together! What I love about this gluten free ginger biscuit recipe is that it makes such chewy biscuits. I have always been more of a chewy cookie kinda girl, and being gluten free, I really struggle to find cookies/biscuits that fit the bill.
I've just had my parents round and they literally inhaled a couple of gluten free ginger biscuits each with a cup of coffee. They literally loved them and I sent them off with a little ginger biscuit care package for the next few days! Mark actually had a couple last night, gently warmed with some dairy free ice cream, I'd definitely recommend this too.
Anyway, lets get on with the recipe!
Gluten Free Ginger Biscuits
2017-03-11 20:26:34
Ingredients
* 350g gluten free plain flour
* 1/4 tsp xanthan gum
* 275g golden caster sugar
* 150g golden syrup
* 110g dairy free hard margarine
* 1 tsp bicarbonate of soda
* 2-3 tsp ground ginger
* 1 large egg
* pinch of salt
Instructions
1) Preheat your oven to 180C.
2) Melt the golden syrup and dairy free margarine in a saucepan
3) In a separate bowl add all your dry ingredients.
4) Beat an egg and mix it into your dry ingredients.
5) Stir in your melted syrup and margarine into the bowl gradually, combining as you go.
6) Once completely added keep mixing until completely combined. You should have a smooth but fairly sticky dough.
7) Roll your dough into balls roughly the size of a ping pong ball (could be smaller or larger though) and place on a pre prepared baking sheet. Ensure there is plenty of space around each ball as they will spread whilst cooking.
8) Bake for around 12 minutes.
9) Remove from oven, they should be golden and very soft. Leave to cool a little and they will harden up. Transfer carefully (ease the edges!) from your baking sheet to finish cooling on a cooling rack.
10) Enjoy!
Notes
These measurements makes a lot of biscuits so feel free to half the measurements if you want to make less.
Gluten Free Cuppa Tea | Food blog based in London, UK. Low FODMAP. Dairy free Recipes.. https://glutenfreecuppatea.co.uk/
As I said these gluten free ginger biscuits are also dairy free and low fodmap so they really are a firm favourite in our household. Glorious gluten free ginger biscuits are the perfect accompaniment to… everything! I really wish I could offer you one of my freshly baked ones, sorry they've all been eaten!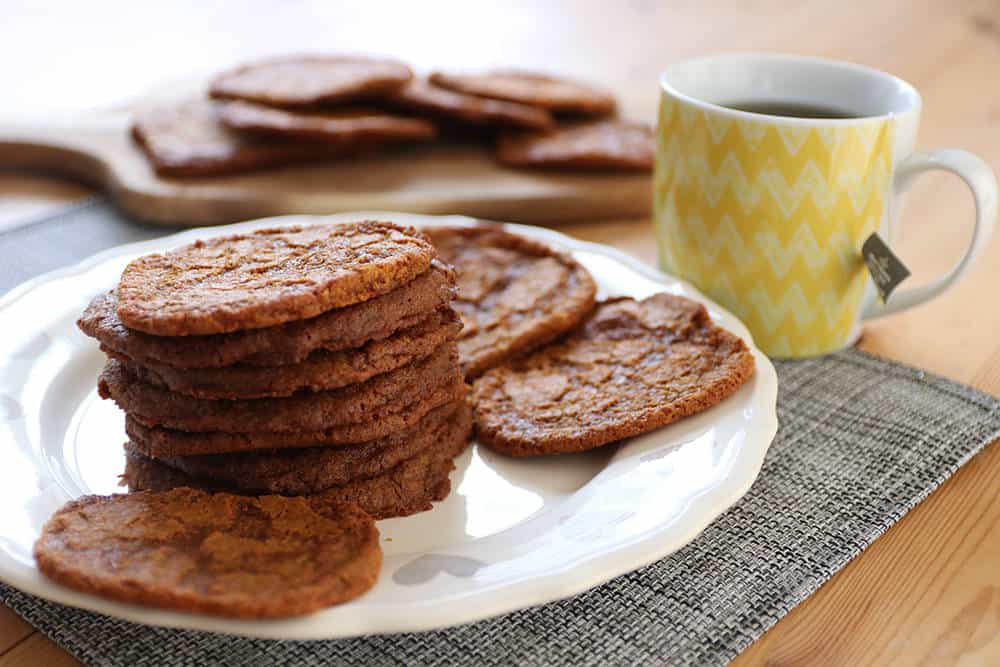 So there you have it, my gluten free ginger biscuits, which are also dairy free and low fodmap. I really hope that you give them a try, you won't be disappointed. Let me know if you do, I'd love to see your pictures, send them over on Instagram, Facebook or Twitter. Do you have any favourite, nostalgic gluten free biscuit recipes you've been making for years? Drop a comment below.
Thanks so much for reading,
Becky xxx
Oh, and don't forget to pin this before you leave!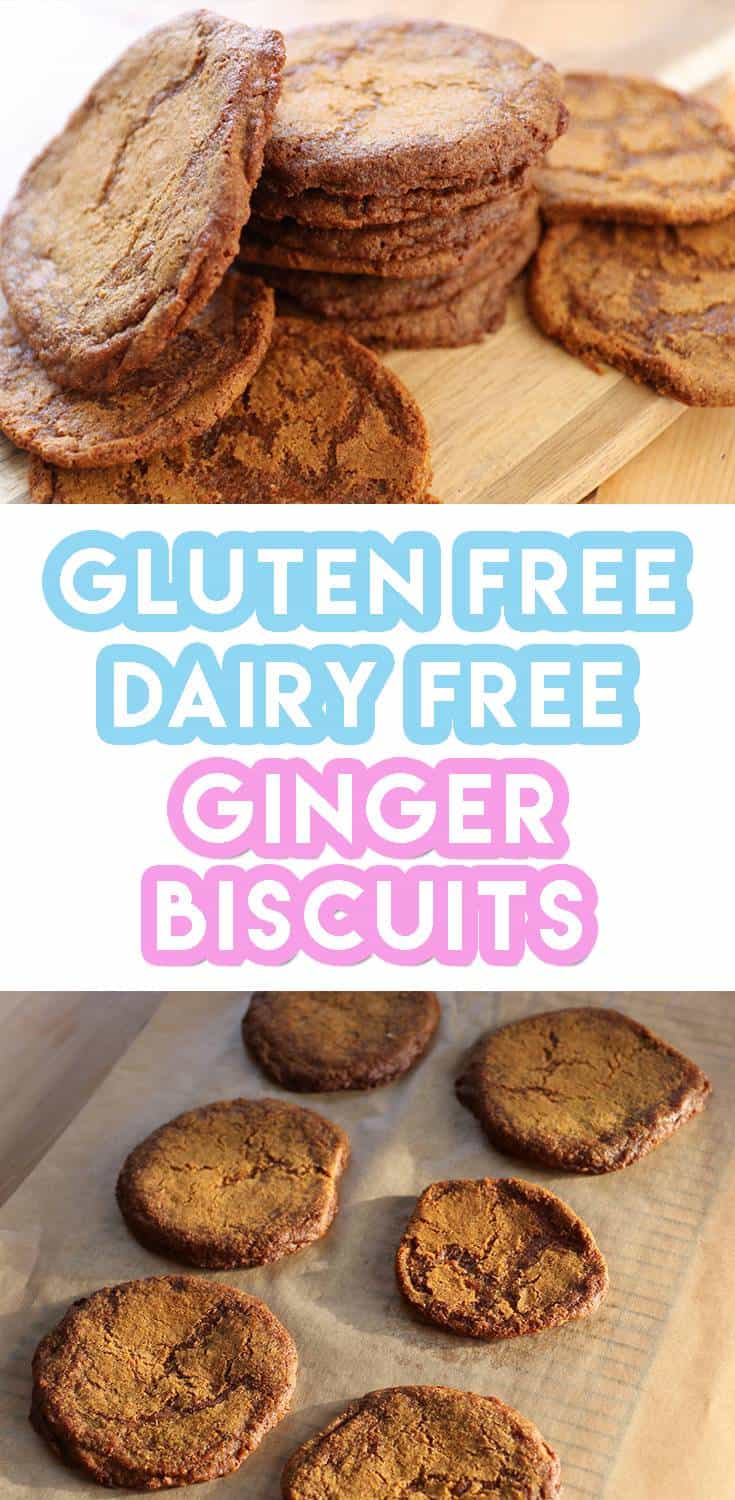 Comments