I love crumpets… no, love doesn't even cut it. For me crumpets are a heavenly creation. Not only are crumpets incredibly nostalgic for me… as a child, a crumpet was my ultimate breakfast – hot out of the toaster covered in butter and/or golden syrup.

Oh my, a crumpet cannot be beaten. Another thing that makes me love crumpets oh so much is that the Newburn Bakehouse by Warburtons gluten free crumpets still taste amazing!
For me there are some important crumpet rules that you must abide by for the faultless gluten free crumpet:
THE GLUTEN FREE CRUMPET RULES!
Toasting to perfection is very, very important. Once a gluten free crumpet comes out of a toaster its holey top needs to be slightly crisp, the crumpet should be steaming (almost too hot to touch) and the bottom of the crumpet should be golden brown.
Toasting your gluten free crumpet is only half of the process however. Equally as important is how you top your crumpet.What I have always loved about gluten free crumpets is that their holey top allows for hot butter or runny golden syrup to ooze through all the way to the bottom. It will also ooze handsomely out of the sides as you squeeze your crumpet into your mouth. I think I have got a little carried away in this post, you might be able to tell that I just love crumpets!Anyway… toppings!As I have now said my childhood revolved around hot butter and golden syrup strewn all over my crumpets. Back then the crumpets I indulged in were full of gluten, wheat flour of course was the first ingredient; however, gluten intolerance has happened and times have changed.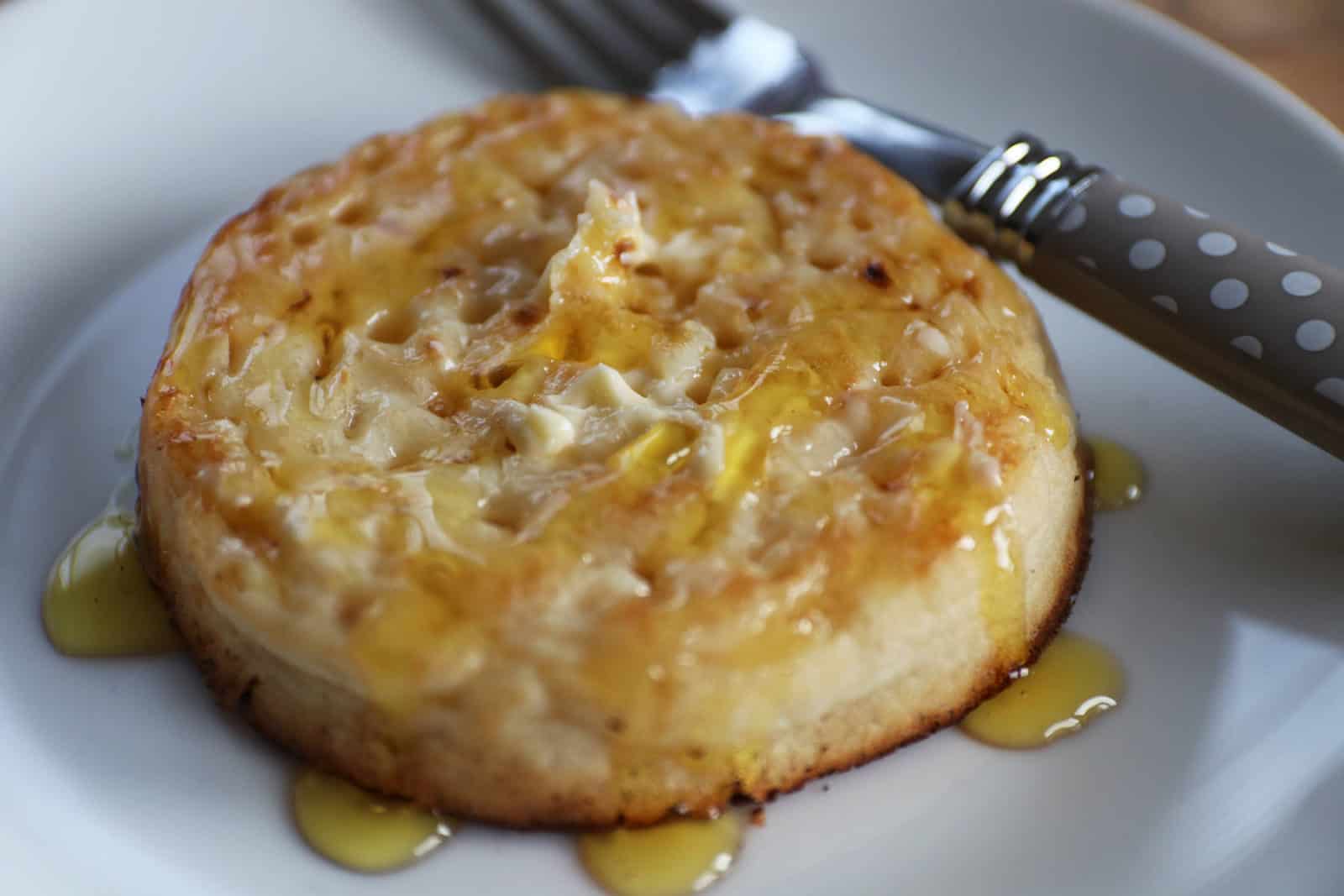 I now indulge in gluten free crumpets from Newburn Bakehouse, personally I cannot tell any difference between them and your bog standard crumpet. They are light and fluffy once toasted plus they crisp up perfectly after a short spell in the toaster. Their holey-ness is perfection for toppings to ooze right through – yep these gluten free crumpets are pretty darn good crumpets.
I have often wondered with crumpets why we only ever seem to put very standard toppings on them. I mean a crumpet is just a much better form of toast really. It's the best way to eat bread. It is the BEST facilitator of toppings in the land.
I have definitely searched too many times in my life 'topping ideas for crumpets' and every single time I end up chickening out before trying something new and running back to butter. However, it's 2017 and I'm down for trying new things this year; especially when I can guarantee any new toppings with gluten free crumpets are going to be amazing.
So crumpets are neither sweet nor savoury, anything goes really. So I thought I would go for it and try out a whole host of sweet toppings, a whole host of savoury toppings and then choose my favourite of each and share them with you.
So I guess without further ado here are my two favourite NEW (for me) gluten free crumpet toppings…..
NEW YORK, NEW YORK!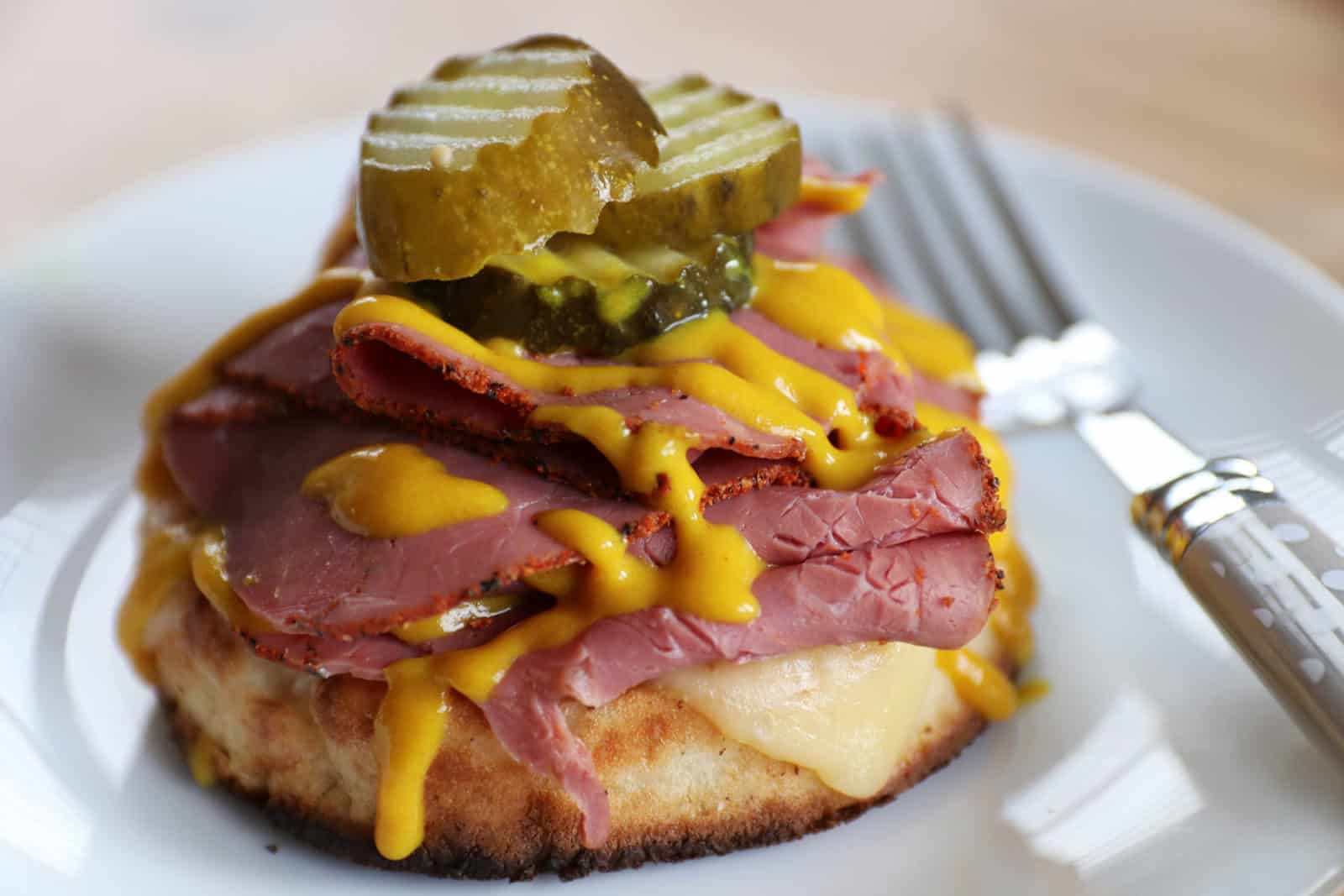 New York, New York is a take on my favourite gluten free bagel filling – pastrami, mustard, pickles and melted cheese (oh, and don't forget the butter as well – every crumpet needs that layer of butter to start with!). I melted the cheese onto the gluten free crumpet under the grill and it oozed through alongside the butter beneath. Next up, layers of pastrami, just like I remember having in New York delis and lashings of American mustard. Finally, the perfect top of the topping, my favourite… pickles!
It might not be a crumpet topping that you think of straight away but seriously the combination just works! You might even feel like you're in New York whilst devouring this crumpet!
HUMBLE CRUMBLE!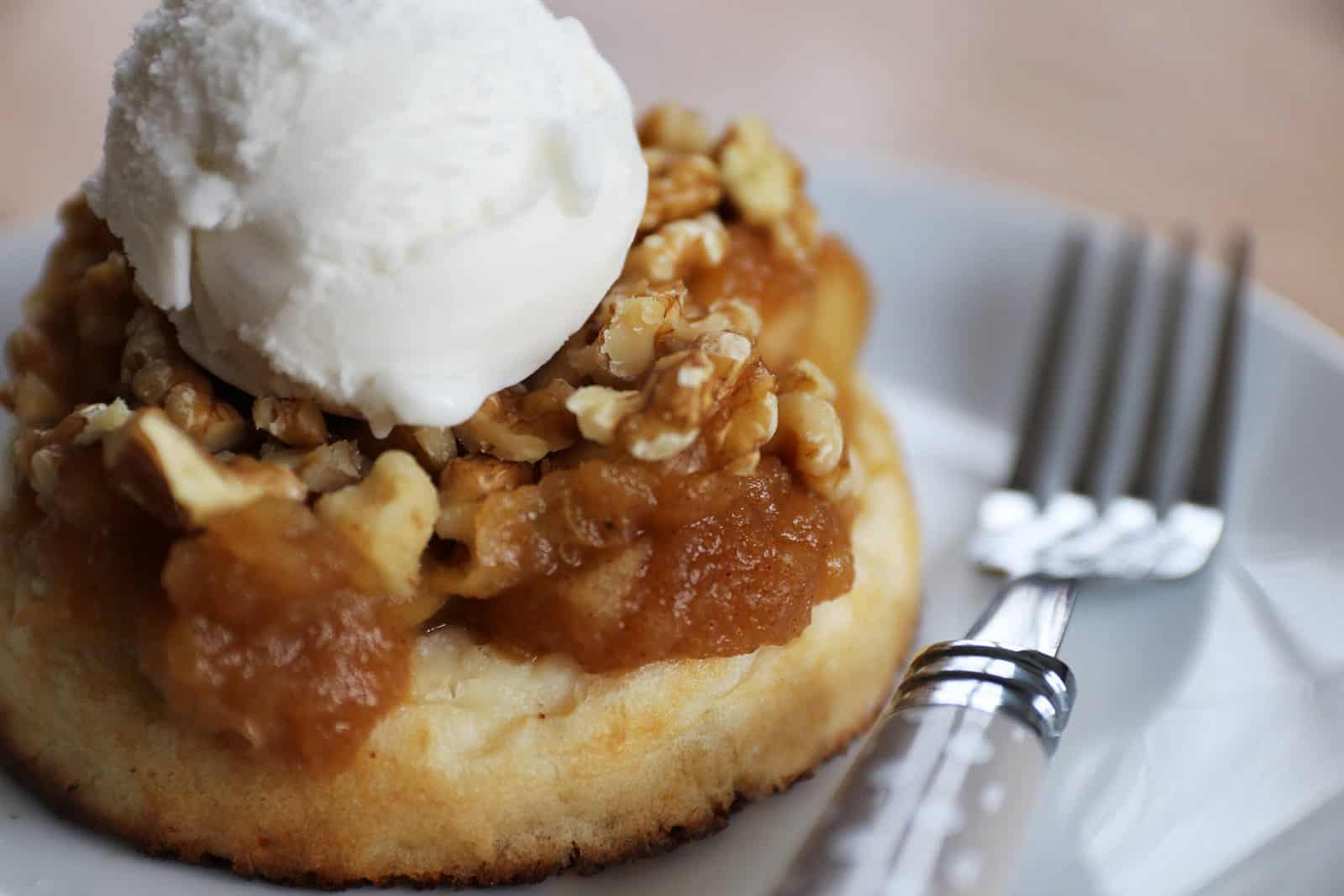 I don't know why I have never done this before. This is literally heaven. The Humble Crumble consists of basically creating your apple crumble / pie filling and slapping it on top of a hot butter-melting, gluten free crumpet. How I make the apple for this is very similar to how I make an apple compote which I love to eat on pancakes. Add a nob of butter to a saucepan, let it melt and then add chopped up cooking apples. Add a little, water, cinnamon and sugar (to taste) and let it simmer away until it's reduced down to a caramel-like apple mess! It's beautiful. On top of the apple I add some chopped nuts, for me walnuts and pecans work a treat. The combination of the soft, light gluten free crumpet, alongside the hot apple and the crunchy nutty top is, well, words cannot describe! Oh, and don't forget a little scoop of ice cream to top that topping off. The Humble Crumble is the ultimate treat, whether you fancy it for brunch, a snack or dessert, it just works!
~~~~~~~~~~~~
My #CrumpetChallenge with the gluten free crumpets from Newburn Bakehouse has definitely been a magical experience, purely because… I have spent the last few days just eating gluten free crumpets.
Trying out so many different toppings definitely confirmed what I thought would be the case for the best crumpet toppings:
An aspect of the topping must be runny so that it can ooze through the holes.
I like butter (or dairy free margarine) on every crumpet I have, even with the addition of extra toppings. Butter for a crumpet is like primer on one's face!
But it also made me realise that:
Having a mixture of textures in the topping is also great. Adding a bit of crunch is actually a good thing, not everything needs to be soft… the crumpet is soft enough!
And there you have it crumpets, crumpets, crumpets! Or rather GLUTEN FREEE CRUMPETS! I have had the best time, (better than anyone else) taking part in this gluten free crumpet challenge. It's just been a week of true crumpet topping discovery!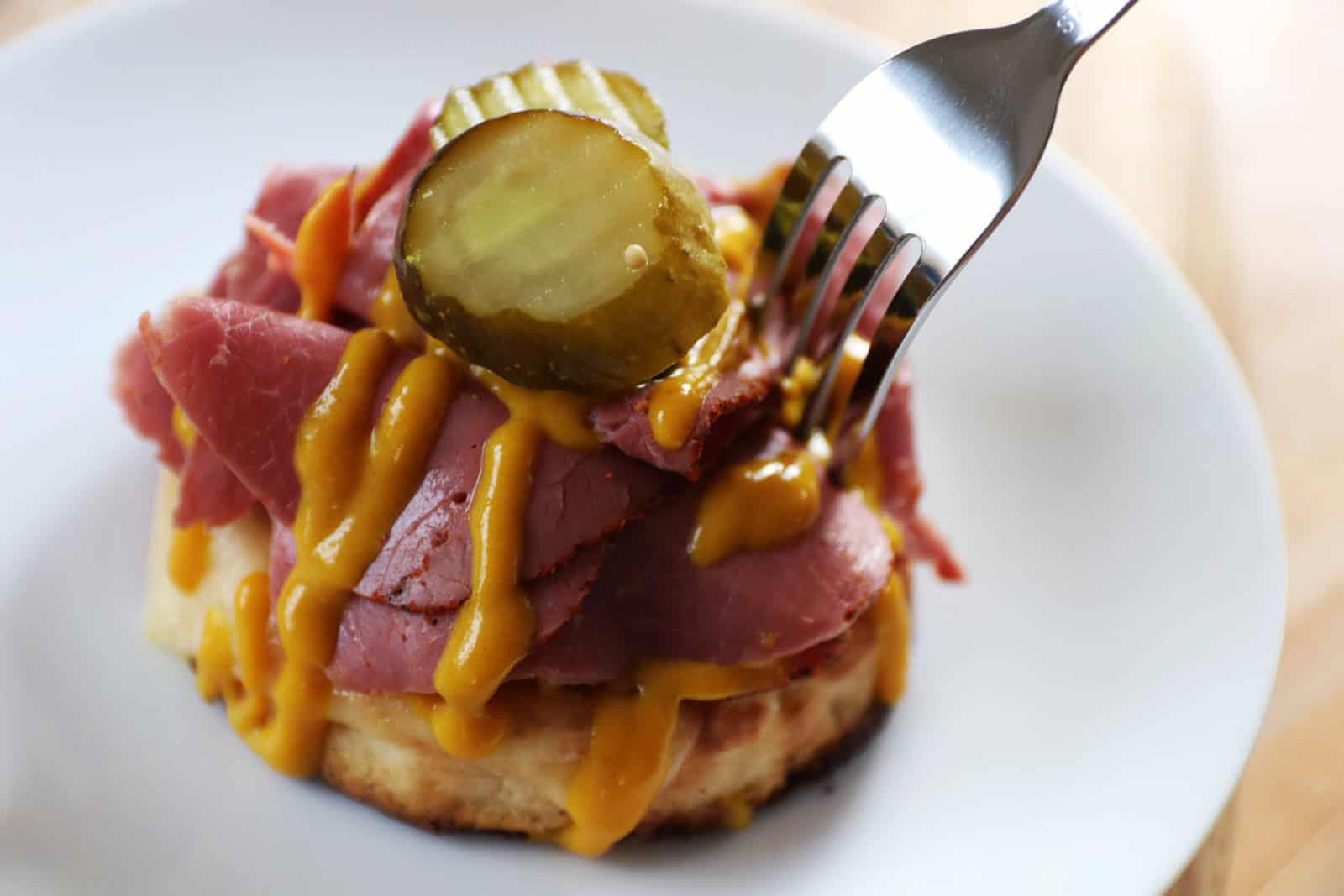 Oh and one final thing, these gluten free crumpets from Newburn Bakehouse by Warburtons are not only gluten free they are in fact milk free too. All my topping ideas work perfectly using milk free spread (instead of butter, butter just looks better to type!), milk free ice cream and of course milk free cheese – Mark would kill me if I didn't make these milk free!!
What do you think of my new favourite crumpet toppings? What do you have on your gluten free crumpets? Take on the #CrumpetChallenge if you fancy it, just leave me a comment below, a photo on Instagram and/or Facebook & Twitter. You might even have better ideas for gluten free crumpet toppings than I do!
Anyway thanks for reading,
Becky xxx
This is a sponsored post in partnership with Newburn Bakehouse by Warburtons.
Comments