Nothing beats a delicious sweet pastry in my opinion. I thought today I would attempt one of my favourites: gluten free cinnamon rolls! These gluten free cinnamon rolls are not only gluten free, they are also dairy free & vegan cinnamon rolls… everyone can eat them!
It's been years since I last had cinnamon roll. The smell of fresh cinnamon rolls seems like a distant memory from the bakery where I used to go after school. I've tried my best to make gluten free cinnamon rolls with other gluten free puff pastry in the past but the results have always left me a little disappointed.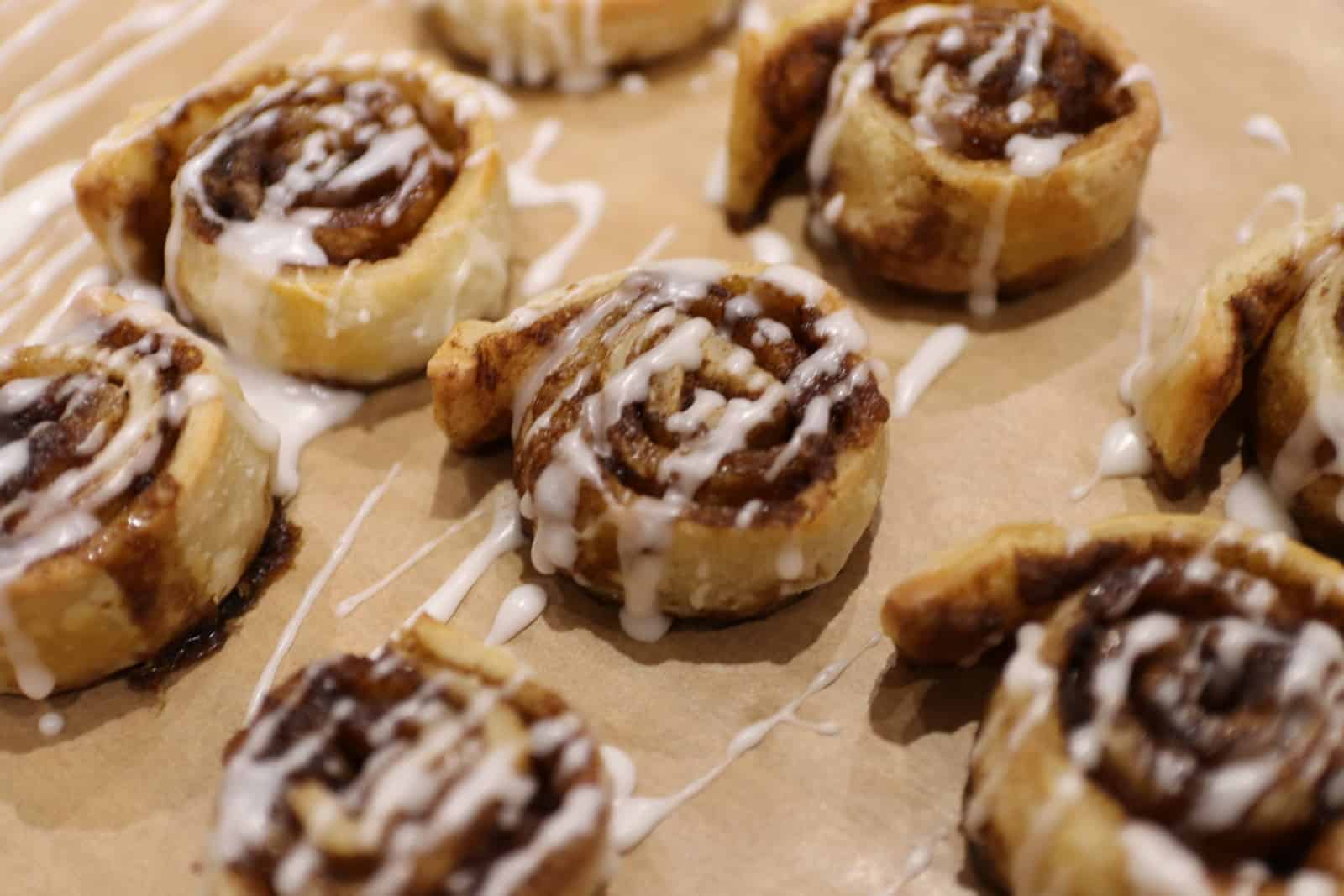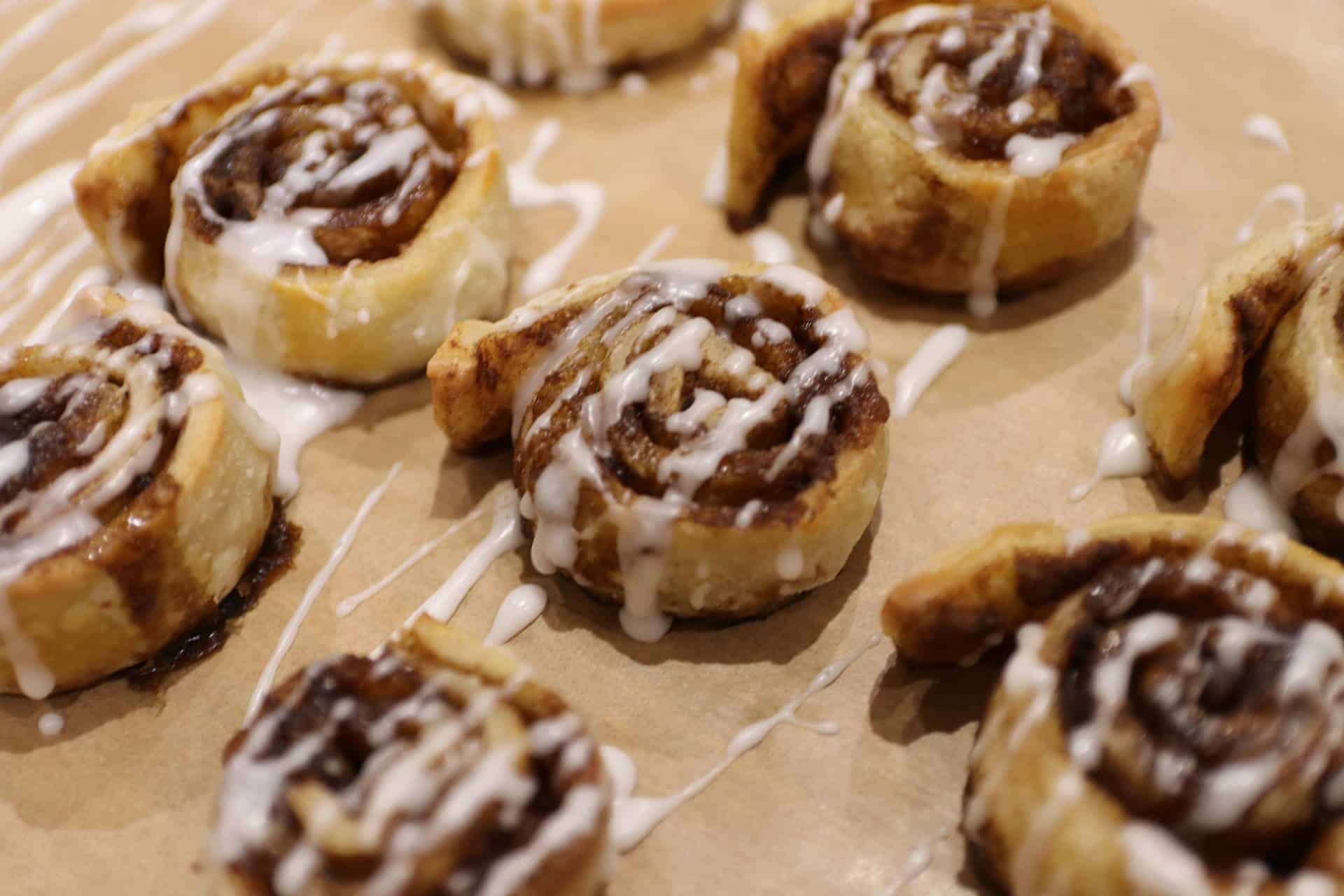 They always lacked the flaky and lovely light texture which I adored, so when Jus-Rol's brand new gluten free puff pastry hit the shelves, I'm sure you'll understand my initial hesitation. But just holding Jus-Rol's pastry and thinking of all the endless possibilities I could create was too exciting to pass up! Obviously, the first thing that sprang to mind was my childhood favourite… cinnamon rolls! But would gluten free cinnamon rolls live up to my expectations?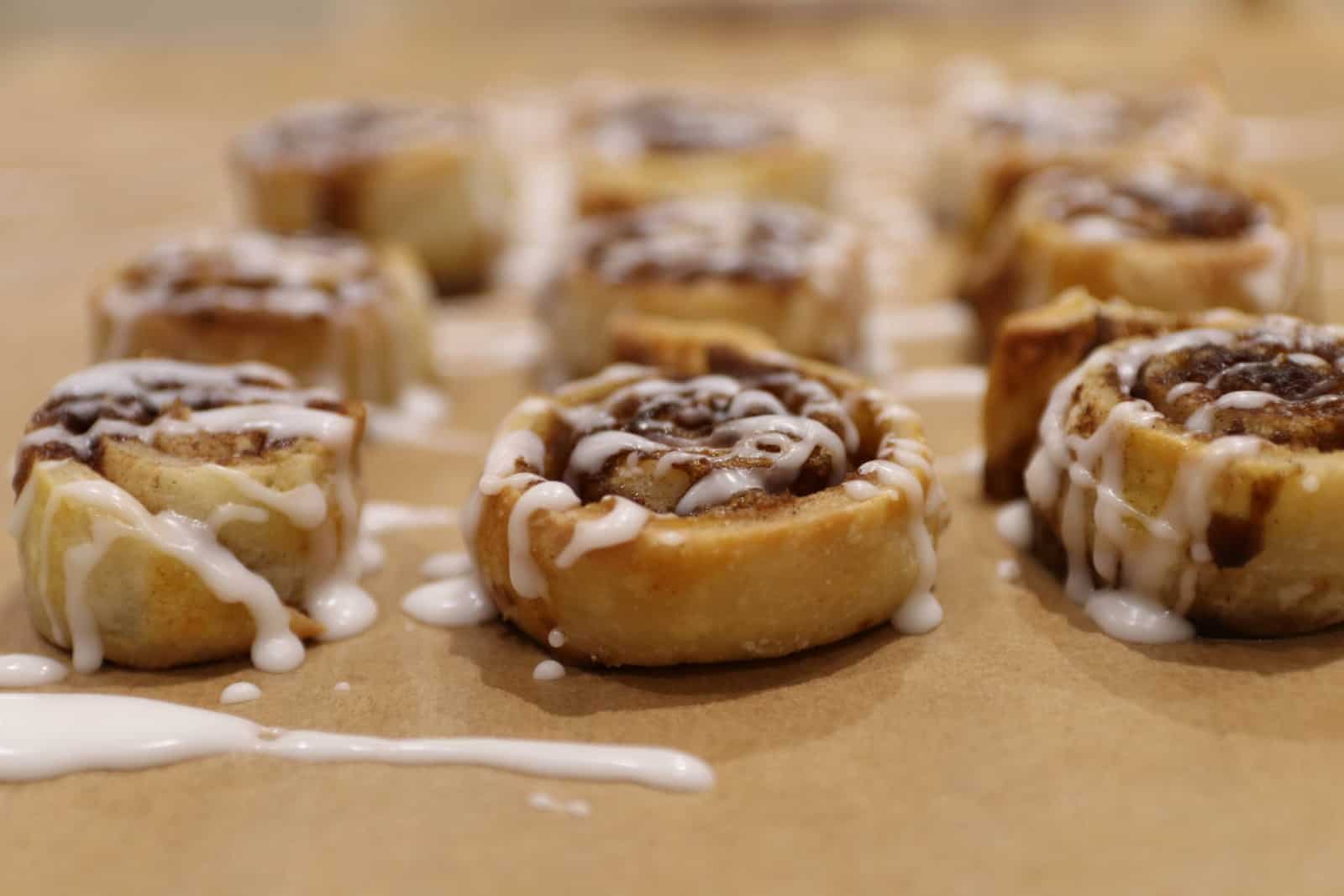 The pastry was extremely easy to work with and shape into little rolls of pure joy. I didn't have any issues I'd experienced previously with gluten free pastry – it wasn't brittle at all and I didn't experience any untoward stickiness. It's literally a case of unroll and you're ready to rock'n'roll! I'm a massive fan of any product that makes baking convenient and easy and Jus-Rol ticks all the boxes for me. But what about the most important thing… the taste test?
The wonderful smell of cinnamon rolls wafting around my kitchen already got my hopes extremely high as they basked in the oven. After letting them cool and drizzling a healthy dose of glace icing for a little added wow factor, I had everything crossed that they would be every bit as glorious as I remember – and they were! I shared them with my Mum and Dad when they came to visit our new house and they were in every bit of agreeance!
You've got to try my gluten free cinnamon rolls, not just because they mindblowingly delicious, but also because you can whip up a batch so quickly! With a pack of gluten free Jus-Rol in hand, you're ready to read on below…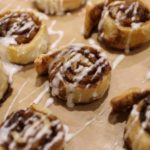 Gluten Free Cinnamon Rolls (Dairy Free & Vegan)
Ingredients
1 packet of Jus-Rol gluten free puff pastry

ground cinnamon

soft brown sugar

icing sugar

vanilla extract
Instructions
Remove your gluten free pastry from the fridge and packaging for around 5 minutes.

Preheat your oven to 180 degrees.

Prepare a baking tray with some baking paper.

Place your sheet of gluten free puff pastry on a lightly floured (gluten free!) board.

Spread a thin layer of soft brown sugar across the entire sheet.

Sprinkle some cinnamon on top of this (as much or as little as you like, I went for loads!)

Tightly roll up the pastry sheet with the sugar & cinnamon within.

Using a sharp knife, cut the roll into even pieces.

Gently lift each piece up and place on the baking sheet swirl facing up.

Bake in the oven for around 15 - 20 minutes, until they look golden & done!

Drizzle with some icing (for the icing pour your icing sugar into a bowl and gradually stir in some water + a teeny bit of vanilla extract until its the right consistency - not too runny - it should slowly fall off a spoon)

They're ready to eat, enjoy!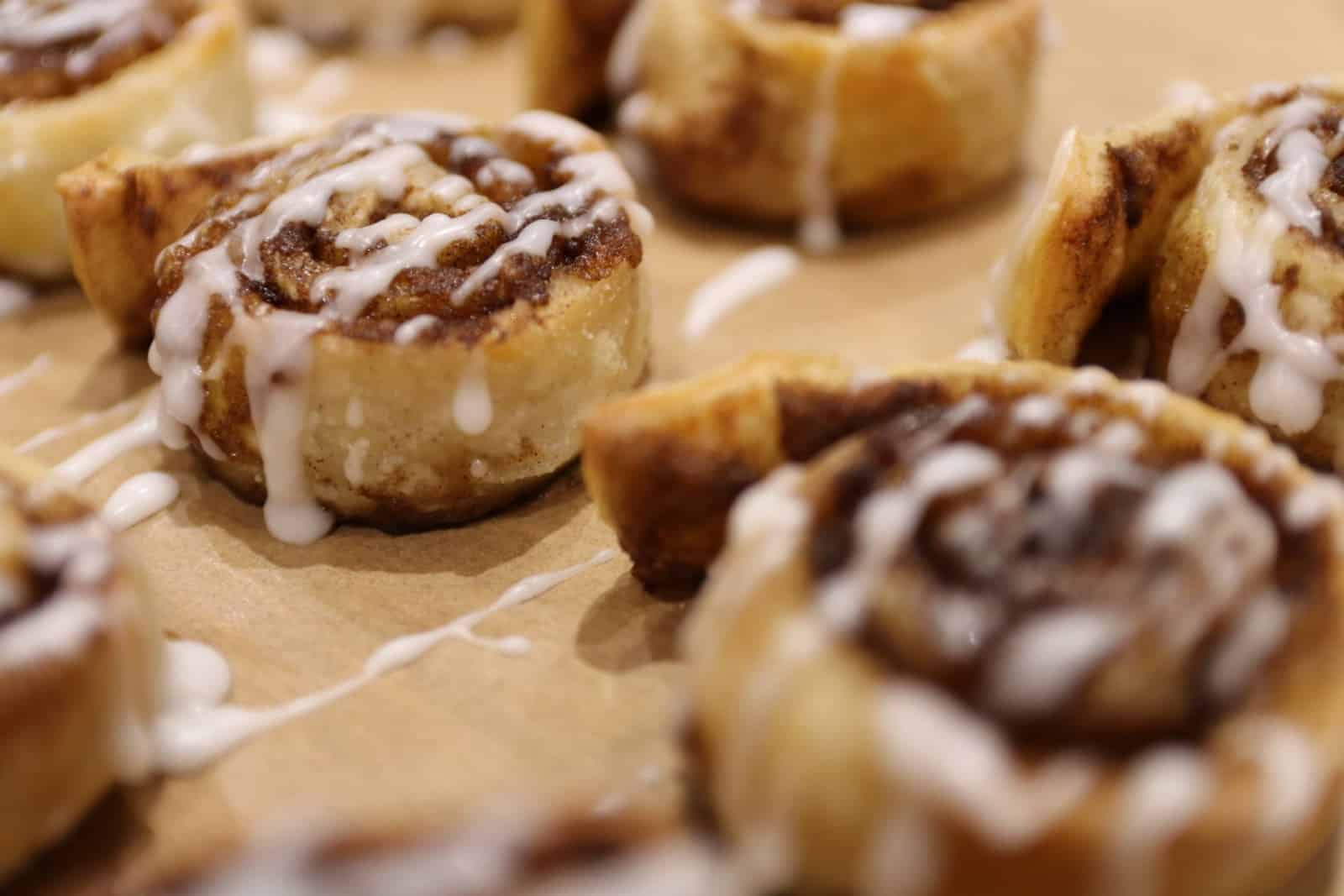 So there you have it my dairy free, vegan & gluten free cinnamon rolls. They are simple, delicious & the perfect quick bake. They take so little time to create yet are somewhat impressive. When I've made these for other people they think I've spent all afternoon in the kitchen baking them, when really it took under 30 minutes!
Let me know if you get the chance to make my gluten free cinnamon rolls. I'd also love to know how you got on with them. I'd also love to know if you have any other ideas for pastries I could make with the gluten free / vegan Jus-Rol pastry… I'm thinking gluten free maple and pecan plaits! Just drop a comment below if you have any ideas, or on Facebook/Twitter. A massive thank you to Jus-Rol for creating such a delicious product, thanks for thinking of us gluten free folk and also the dairy free & vegan amongst us too!
Thanks for reading,
Becky xxx
Comments