The greatest all round food of ALL TIME….. PIZZA! Gluten free pizza has improved a lot over the years, so lets see what the Ristorante gluten free pizza range is all about!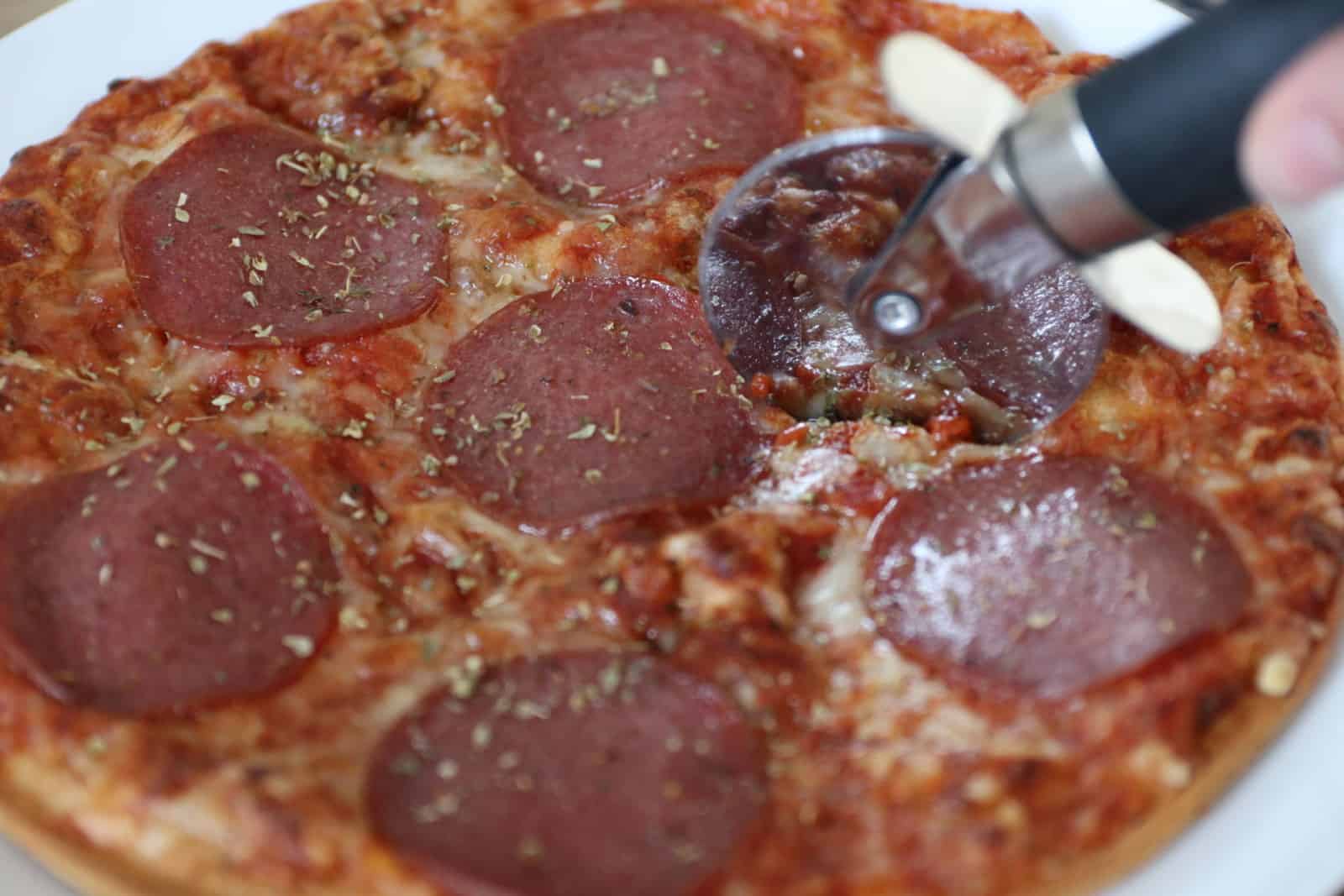 I think one of the foods that I talk about, and eat the most has to be gluten free pizza. I seriously do try just about every gluten free pizza there is out there. I have my favourites for sure but I am definitely excited when new pizzas appear on the supermarket shelves.
My recent excitement has arisen as a result of the Ristorante gluten free pizza range! Before I stopped eating gluten I used to love Ristorante pizzas. They are so crispy & thin. Over the years gluten free pizzas have definitely had their ups and downs for me. I've had many a' bready based pizza thats extremely doughy, heavy & not pizza like at all. However so many brands today are really stepping up to the gluten free plate.
Ristorante have created two new gluten free pizzas. A gluten free margarita and a gluten free Italian style pizza with pepperoni / salami on top. Both sounded amazing to me, once upon a time I thought a margarita was a boring choice but I now love them as I can add my own toppings and usually I find the cheese coverage to be far superior compared to those that come with toppings already.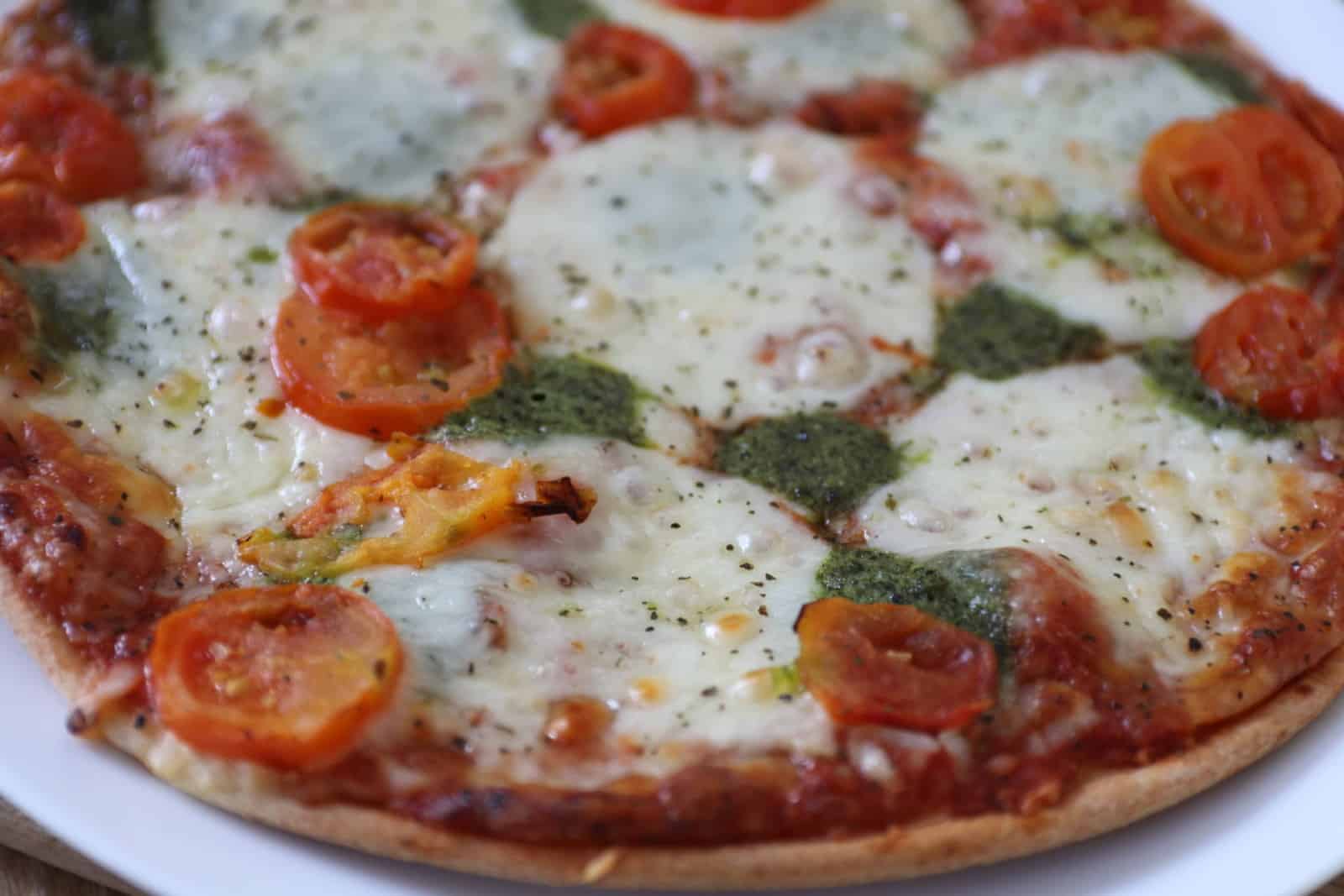 So as I said, I have come to really like margaritas because I can add my own toppings to them, but with the Ristorante gluten free margarita I was shocked, surprised and amazed at the toppings… this must be the best margarita pizza I have ever seen, gluten free or not. It wasn't just your standard cheese and tomato, it had cherry tomato halves covering it as well as some delicious drizzles of basil and plenty of seasoning. Oh, and the cheese had great coverage! I actually decided against adding anything to the top of this pizza, Ristorante gluten free had already done the job for me.
I cooked the pizza directly on my oven shelf and the base came out incredibly crisp, the toppings turning slightly golden. One of my biggest tips for gluten free pizza is definitely to cook them straight onto your oven shelf, no baking sheet. It genuinely creates the most awesome crust/base. For me it is definitely a pizza for everyone, in the past I wouldn't put those who can actually eat gluten through trying a gluten free pizza base, but with the Ristorante gluten free pizzas I definitely would… well kind of, as I do really want the whole pizza to myself! If you do feel more generous than me though, I promise everyone will love this gluten free pizza.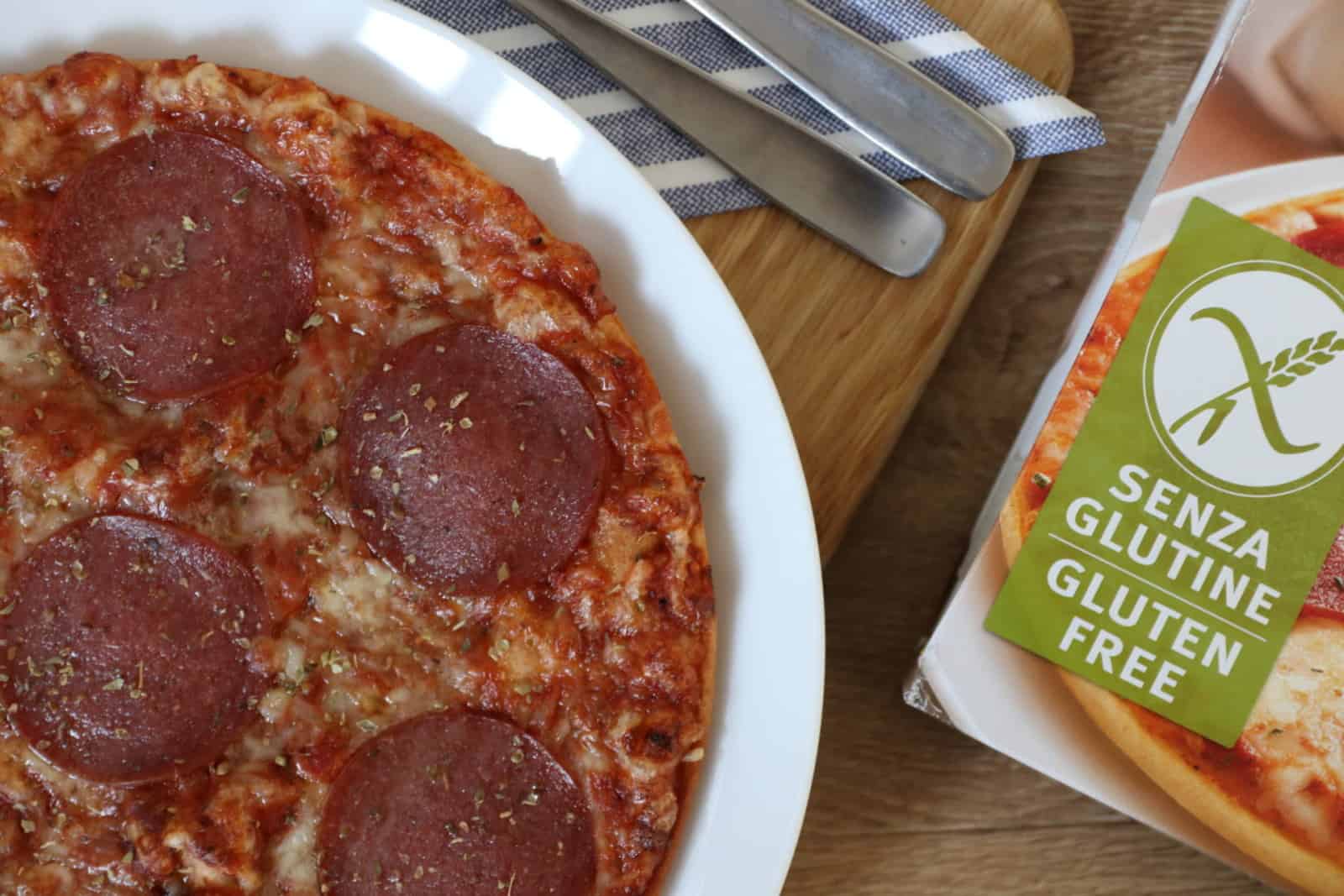 The Ristorante gluten free pizza salame is again insane. Plenty of topping, the meat is insanely delicious, it flavours the entire pizza perfectly once cooked. Oh & the smell that comes from your oven when you are cooking this particular pizza, is lush (I don't think I have ever typed lush before on my blog!). Again, I cooked this one straight onto the oven shelf and it worked a treat, it came out perfectly crispy and ready to devour. It didn't last long. I had a friend round when I made this pizza and seriously it was gone within minutes!
What I have always loved about Ristorante pizzas is that they feel very authentically Italian. I mean, I have never actually been to Italy but for me, they are exactly as a pizza should be. The fact that the Ristorante gluten free pizzas have such an authentic taste and texture, just like the regular ones is amazing. I really truly am so impressed. I grabbed mine in my local Tesco, not in the free from section of the freezer, but the actual frozen pizza section. Make sure you look out for the gluten free sign – it's really big and obvious, but the rest of the box looks very similar to a regular non gluten free pizza – keep both eyes peeled!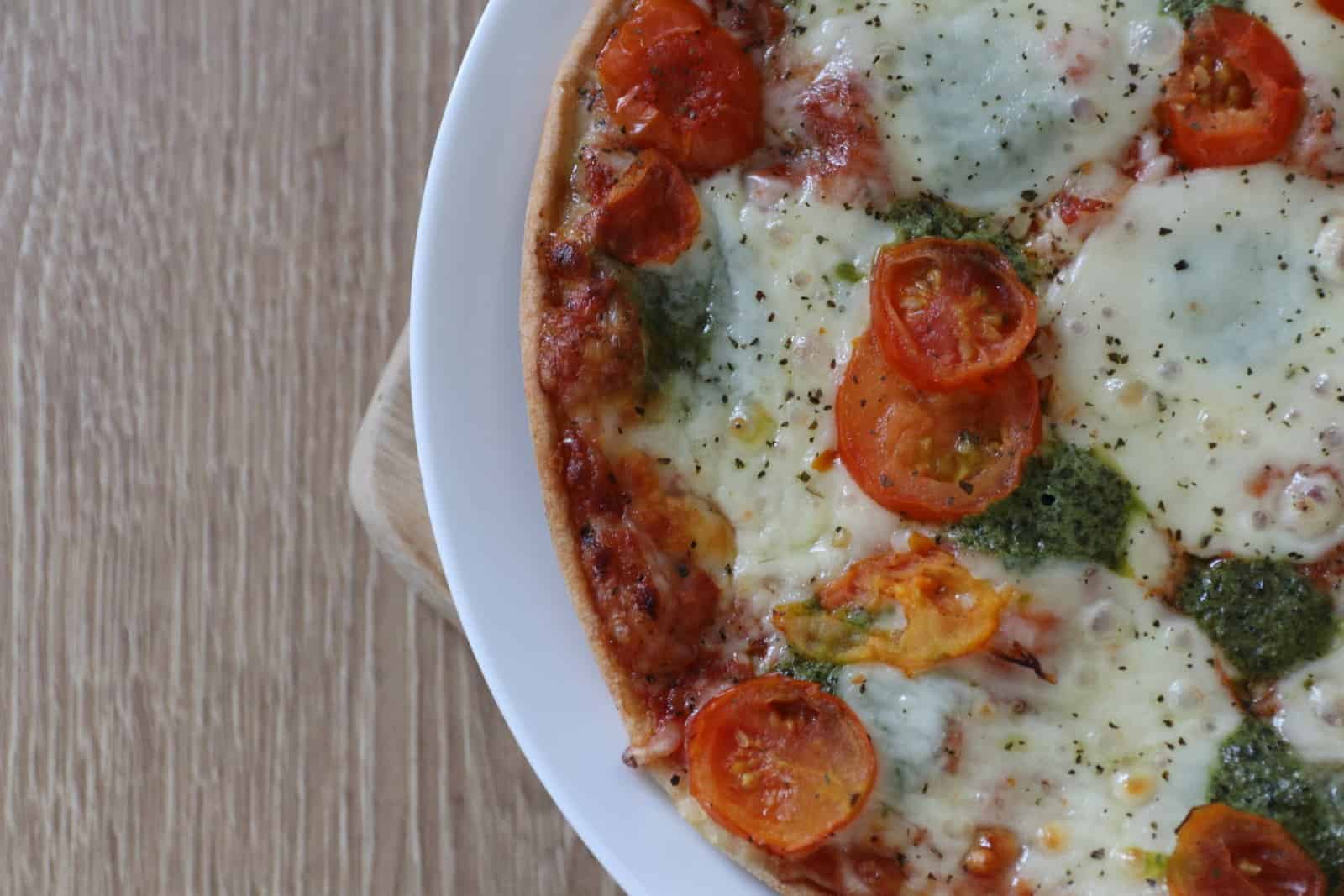 If I had to pick between the two gluten free pizzas I would actually go for the Ristorante gluten free margarita. I mean c'mon guys, look at that picture above – it was divine. I will definitely be picking up some more of these to keep in my freezer. Frozen pizza when it tastes this good and is also gluten free is one of the best things to find in the freezer after a long tiring day at work. It really makes the perfect dinner is a matter of minutes. Hopefully Ristorante have plans to expand their gluten free range… more pizza flavours… what about a gluten free calzone? I miss calzone, Mark made me a gluten free one once, he hasn't in years though… so either MARK make me another or lets see if Ristorante gluten free can make one first! I'll let you know!!
Anyway, let me know if you've had the chance to try the Ristorante gluten free pizzas. What did you think? How do you compare it to other pizzas you find in the supermarkets? I really do feel they have stepped it up a notch, so lets see how the competition responds! If you have any thoughts on potential new toppings or what toppings you put on your gluten free pizzas at home, let me know! I'd love to hear your ideas! Just drop a comment below or on Facebook/Twitter.
Thanks for reading,
Becky xxx
Comments