I thought I would share with you guys what I brought home from The Allergy & Free From Show North 2016. A gluten free haul!
I spent the first weekend on November in Liverpool at The Allergy & Free From Show North. As always it was an amazing experience. I have only ever been to Liverpool 3 times… every time it has been for an Allergy & Free From Show, its just such a great event.
Anyway, I decided to vlog my experience over the few days I was there which you can watch above or over on my YouTube Channel (please subscribe, it's free & you get to see lots of gluten free related videos!)
I thought I'd make a post to go alongside the vlog, but, rather than just waffling on about how I enjoyed myself sooo much, I thought I would write up a little haul from the show. (I've put up pictures & also included this in the video, but I keep getting lots of questions relating to all the free from products I came home with!
Feel Free Gluten Free Donuts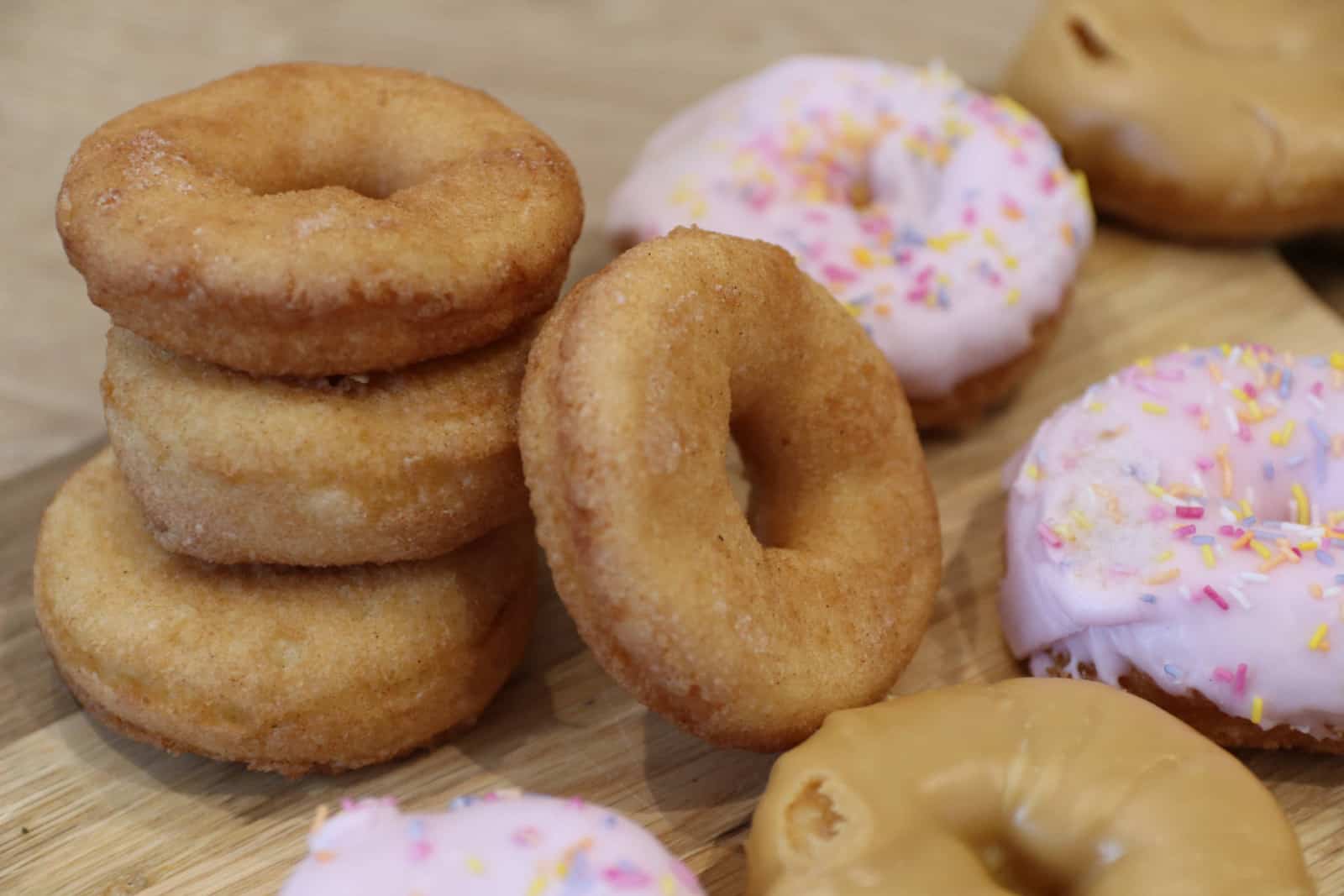 Yes Feel Free the kings & queens of donuts have now got an entire gluten free donut factory and were selling and sampling some of their new gluten free donuts at the show. These are soon to be sold so keep your eyes peeled. I grabbed some gluten free 'Homer Simpson' style donuts, gluten free caramel donuts & some gluten free cinnamon donuts. They were also selling gluten free jaffa cake donuts and gluten free chocolate topped donuts which looked amazing. These gluten free donuts don't just look good, they also taste and smell amazing. Seriously, my kitchen just smells like delicious donuts as I type this! They are also bringing out a gluten free jam filled donut very soon which is exciting.
Oh, & watch this space, they are looking into dairy free too! Definitely my find of the show & probably the most popular stand at The Allergy & Free From Show North 2016.
Venice Bakery UK gluten free pizza bases
The greatest pizza bases known to man are from Venice Bakery UK. Their pizza bases are super thin, super crispy… the real Italian deal. I couldn't recommend another gluten free base more than Venice. Additionally they are also entirely allergen free so are suitable for vegans, they are soya free, nut free & corn free too. The bases come in a range of sizes and they also sell amazing flat breads which are heavenly at lunch time. I find it such a shame that they are currently not available in supermarkets, however it is SO easy to buy them online – we have done for years and I'd highly recommend it. Once you've tried one you'll never buy a supermarket gluten free pizza base again!
Gusto Nero – gluten free black jasmine rice pasta!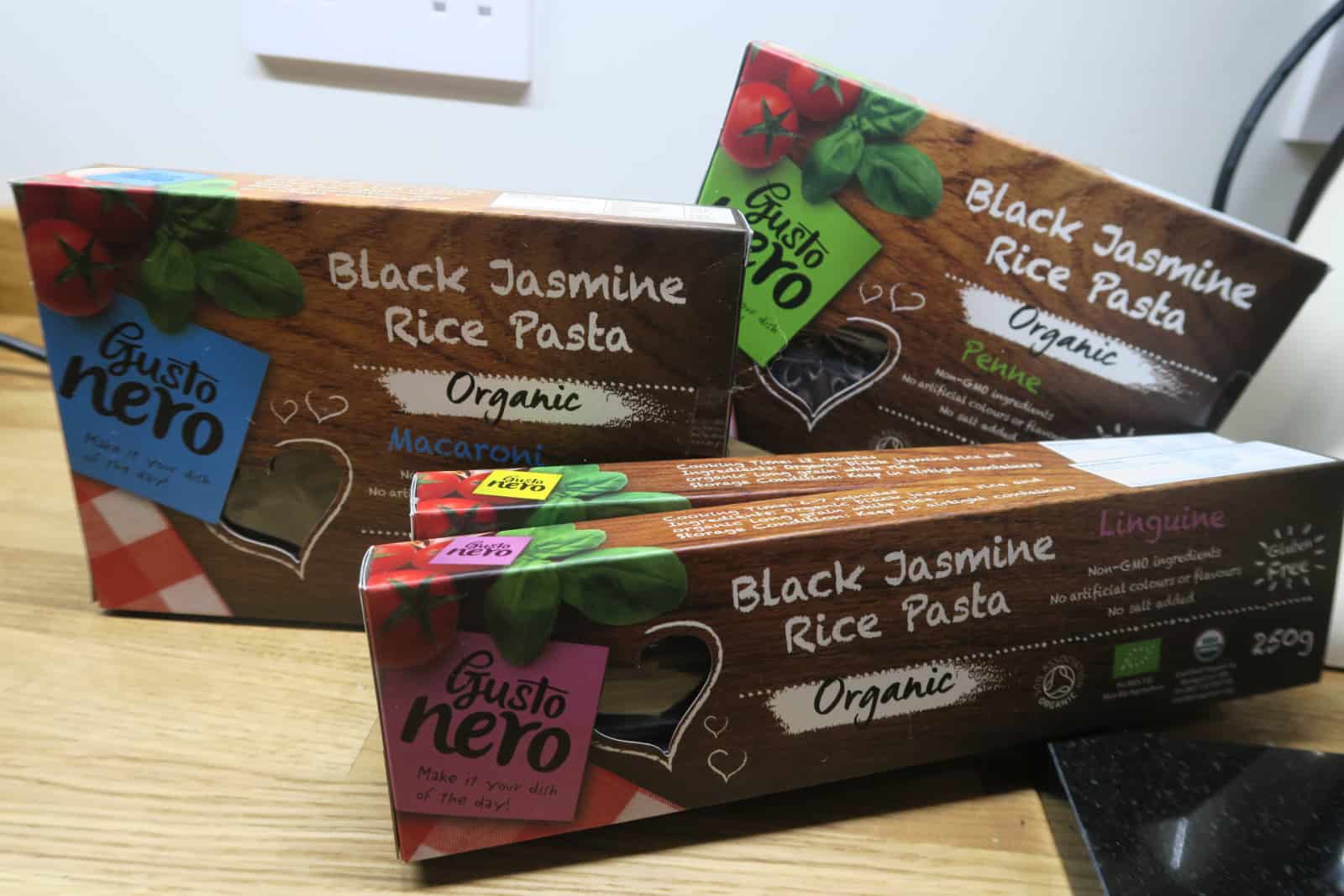 At the show I met up with the Gusto Nero team for the very first time. I haven't met them before and they were a lovely bunch. They produce black jasmine rice pasta. Now, this is something I have never tried before & until I saw it on their stand I'm not sure I would ever even thought existed. However I was intrigued enough to bring some home and I'm really looking forward to trying some. Of course, being made from rice the pasta is completely gluten free. There were lots of different shapes, so I grabbed some gluten free linguine, gluten free macaroni amongst other pasta shapes. I'm excited to try it and I'm excited to see how the colour comes out. Maybe a black pasta gluten free macaroni cheese would be a good start; or a black gluten free pasta seafood linguine?! I'll keep you posted as I have a feeling this might be something super special!
Mummybakes – gluten free cakes & bakes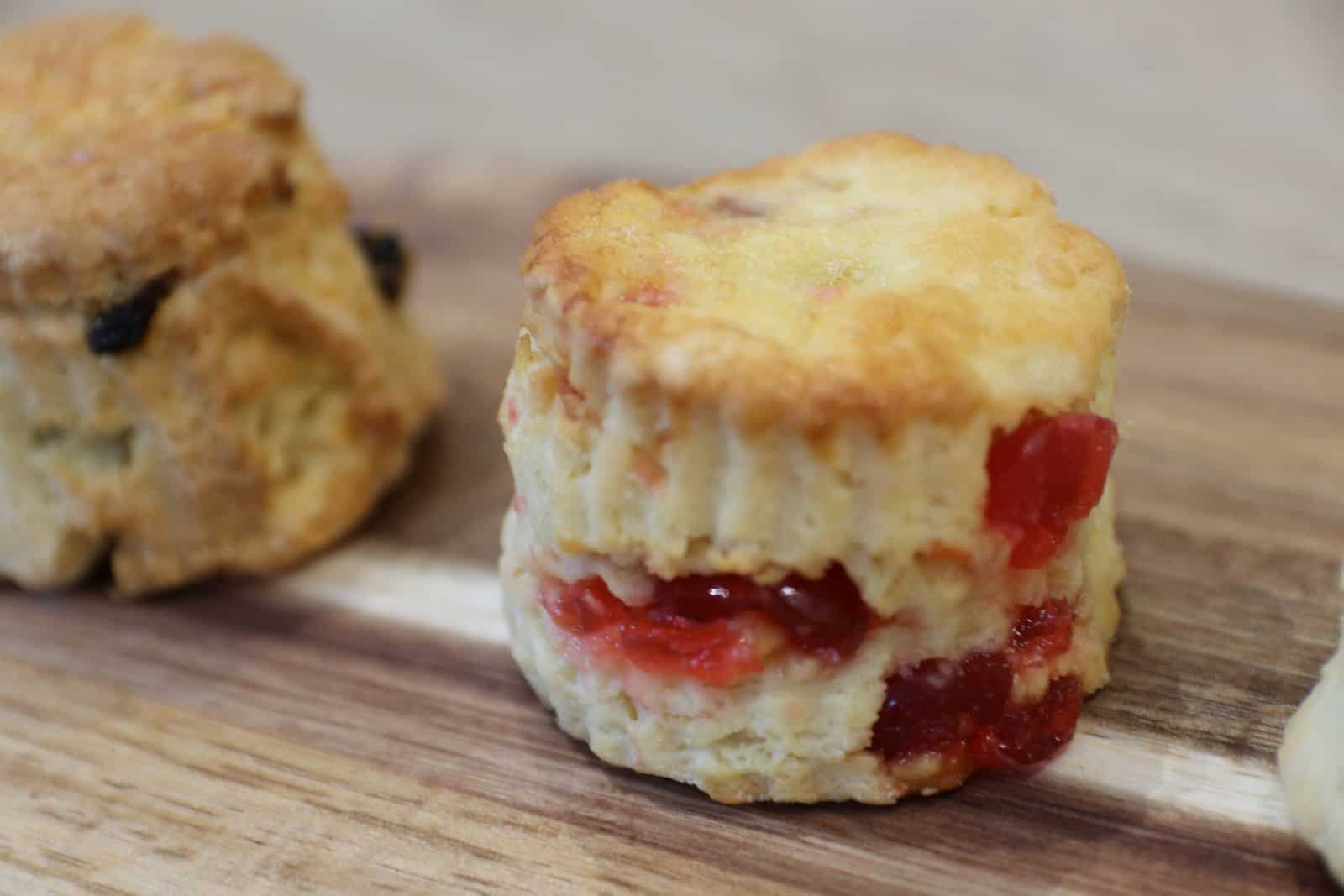 So, unfortunately for everyone (apart from me!) you wouldn't have seen a Mummybakes stand at the Allergy & Free From Show North. Mummybakes was around but just as a visitor! However, I know her really well and she brought me along some of her freshly baked gluten free scones and gluten free, dairy free, egg free mince pies. She isn't just a Mummy that bakes though, you can buy all her amazing gluten free cakes & bakes all year round. You can buy online or at one of the many markets she partakes in every single weekend. I would highly recommend popping along to her Facebook page & website, she makes the most unreal gluten free cinnamon buns. She can literally bake anything gluten free, so make sure you check her out – my tip of the day!
Sweet Mandarin Sauces – gluten free & sugar free sauces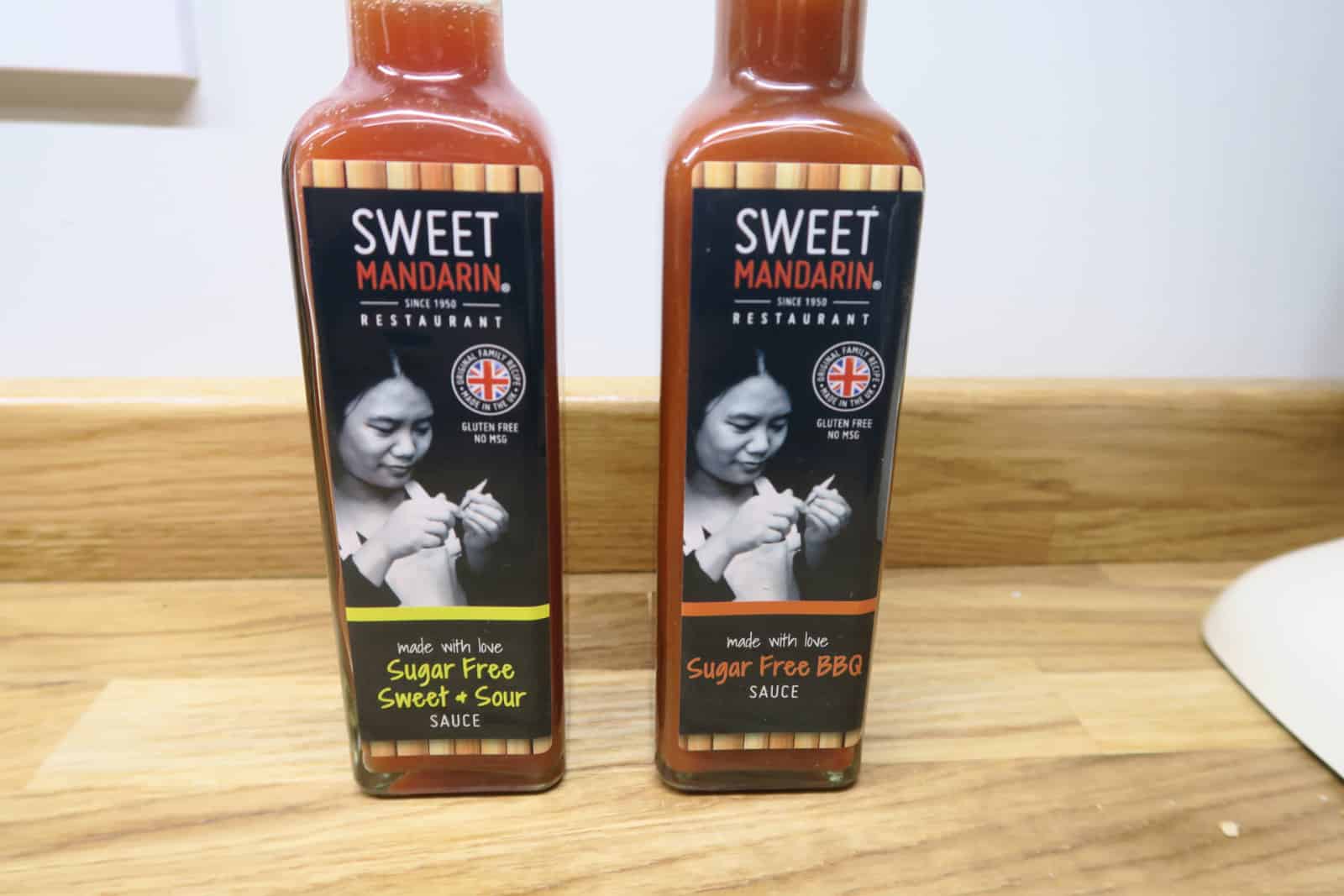 As you all know I look to keep my diet fairly low sugar. I really struggle with sugar (you wouldn't think so when you see all the foods I've mentioned above!), it just hates me, & I have to be very careful when I do eat it – I mean I can't literally 100% avoid it, I wouldn't want to restrict myself THAT much! However, something I found at The Allergy & Free From Show this weekend that really made me smile were the new Sweet Mandarin sugar free sauces. I've had Sweet Mandarin gluten free sauces in the cupboard for years and years. We've always loved them and slowly it has just become Mark who eats them because I try not to eat too many sugary sauces. However, Sweet Mandarin listened to my cry for help and have brought out a sugar free BBQ sauce and a sugar free sweet and sour sauce! Yep that's right sugar free… SWEET & SOUR! I am so excited, I haven't had anything sweet & sour in a few years and I used to always eat it. It was a staple meal I made when I was a university student. Very excited to try it and let you all know how it is! Also if you are around the Manchester area, Sweet Mandarin is definitely a restaurant I would recommend for a gluten free Chinese meal out!
Mozzarisella – dairy free cheese.. vegan cheese!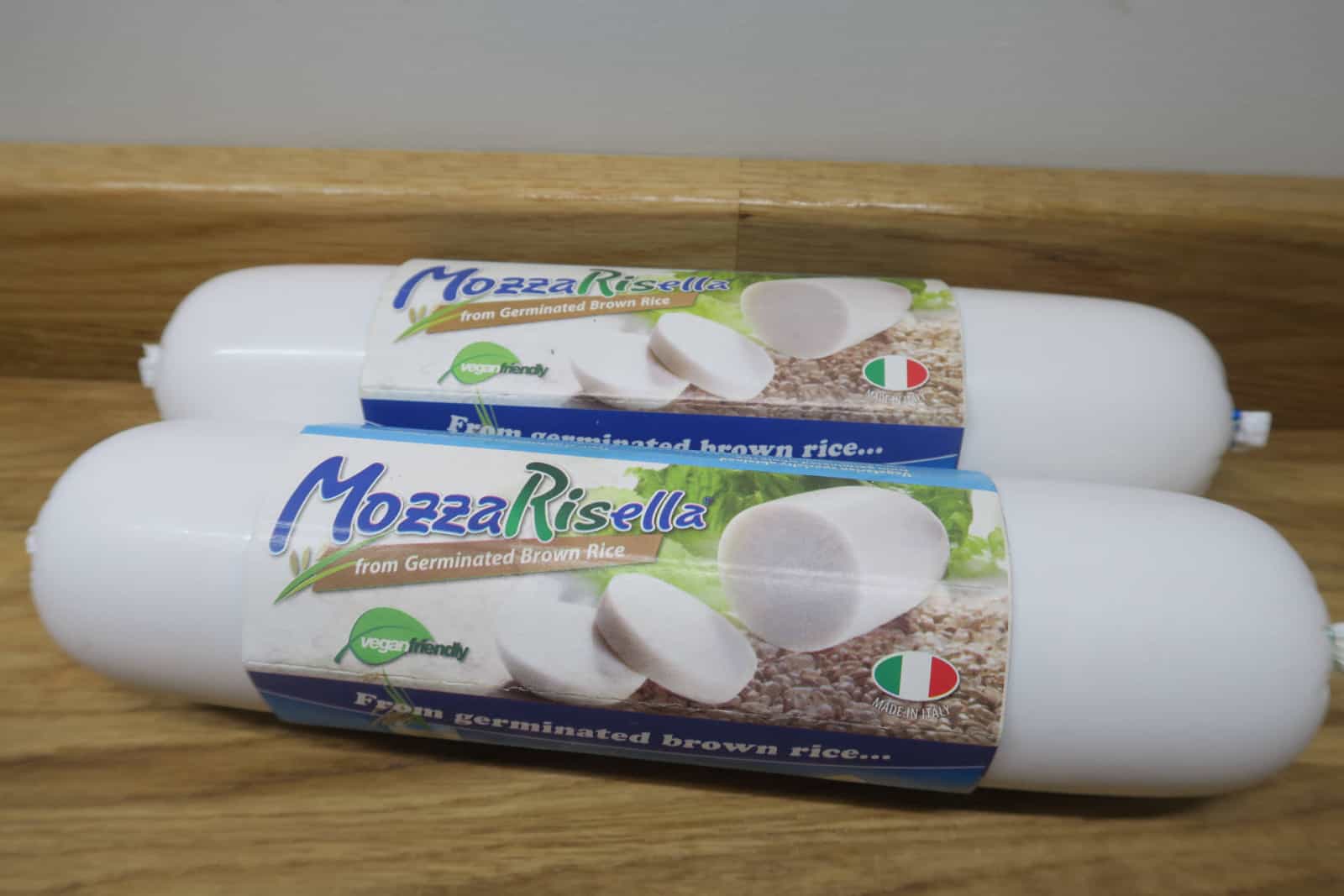 Mozzarisella is my baby. I love this cheese and have done every since it first came over the UK. I've even had the chance to try some Mozzarisella slices recently that weren't available in the UK yet (just in Italy), I hope they are available here now! Anyway, Mozzarisella is a dairy free rice cheese. It comes in one of those sausage like shape wraps and it is the perfect pizza topping. At the show it was used by Venice Bakery UK to top all their gluten free pizza bases (which made all their pizzas at the show also dairy free & vegan!). It genuinely tastes amazing. I was so, so excited when in the last hour of the show Venice Bakery UK started selling off their remaining stock of Mozzarisella. We grabbed 2 massive packs of it which will hopefully last us a while. You can check on their website where the closest place to you is to buy it, you can also buy it online if you look hard enough. I would honestly recommend it over any other dairy free cheese. The supermarkets might be full of dairy free cheeses but in terms of pizza topping, it's got to be Mozzarisella.
The Tesco gluten free Christmas range!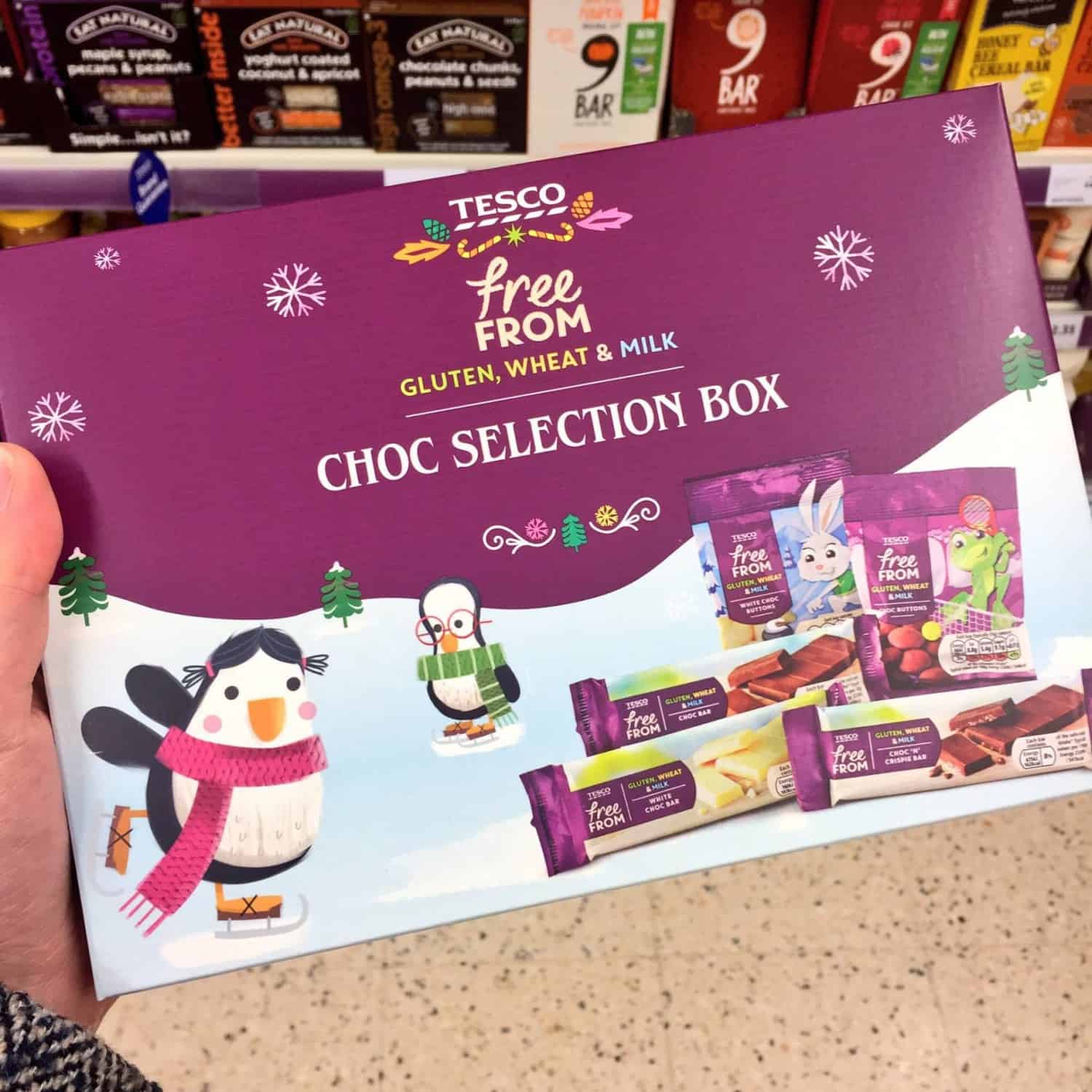 Tesco Free From is beautiful, it's attractive and appealing. I just love it. For me it's the number one supermarket when it comes to Christmas. Their own label range of gluten free products at Christmas beats the competition hands down. (well M&S is pretty amazing too but in other areas!) At the show I grabbed a bag full of goodies, most of which I had tried before, but some for the first time. I think the Tesco gluten free Christmas range just feels so inclusive. It's also certainly not just about gluten free, there is so much choice for dairy free people too. The gluten free & dairy free pastry cases are just that perfect practical essential for the cupboard over Christmas – perfect for Christmas buffets. The gluten free shortbread selection can sit proudly close (but not too close) to all the regular biscuits and nobody would tell the difference. The gluten free & dairy free chocolate selection box is totally the one, young children will love this. Oh & the gluten free, dairy free, egg free, vegan chocolate truffles are just perfect. Mark was so happy to see these at the show. He has now tried more than just a few and absolutely loves them. The Tesco gluten free Christmas range is essential viewing this Christmas & luckily, I've updated my Tesco gluten free Christmas post so you can click here to look at even more of their range!
So……
there are all the little goodies I brought home in my Allergy & Free From Show North gluten free haul! I had such a great time, discovered plenty of new products and met loads of amazing people. Thanks to everyone who came and said hello to me, it means a lot! I would highly recommend attending an Allergy & Free From Show in 2017 if you didn't get the chance this year. You can get free tickets by clicking here, for the Glasgow, London & Liverpool 2017 shows.
If you did go to the show, what was your favourite discovery, let me know! Just leave a comment below or on Facebook/Twitter.
Thanks for reading & watching,
Becky xxx
Comments