A Day in the Life of a Gluten Free Girl… yep, that girl is me & I thought I would strap a camera to my head for a day and show you what I got up to… I enjoyed it so much (except the red mark on my head!), I think I might do it again sometime!
So as you know if you've been reading my blog for a little while now, I am a massive fan of The Allergy & Free From Show. It's the best place to be if you struggle with allergies/intolerances and the likes of Coeliac Disease. I go every year and end of travelling the country to ensure I get to all 3 events based in the UK. So what better way to share my love for the show than by strapping a camera to my head and doing a 'Day in the Life of a Gluten Free Girl' video!
I love the show for so many different reasons. I won't go into my reasons now but this blog post I created from the July 2016 Allergy & Free From Show gives you more details as to why I frickin love The Allergy & Free From Show. The show is so much more than just an opportunity to get free samples of gluten free products, it's about getting to know brands & going behind the scenes. It makes brands that ordinarily we just see on supermarket shelves feel somewhat real – that's what I love.
Anyway, I always bring my camera along to the Allergy & Free From Show & Mark… (quite often my camera man!) I've vlogged, I've done hauls so this year I wanted to do something different… A Day in the Life of ME at the show! I'd love it if you could check out the video, you might even spot yourself in it & you'll definitely spot a whole lot of different gluten free brands too. Above all, this video WILL make you smile… well it did me, I can't stop smiling when I watch it.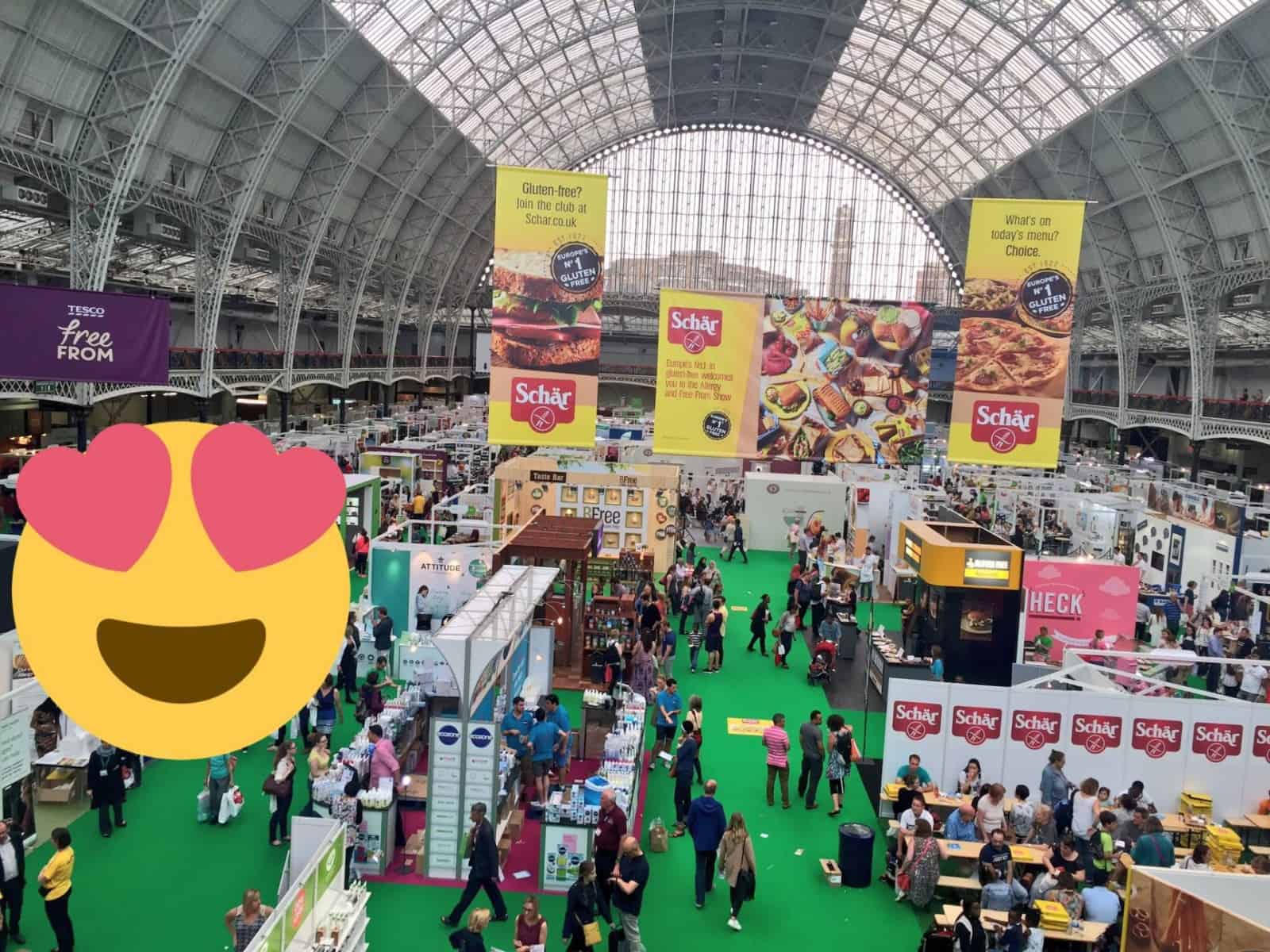 I hope you enjoyed my video and it gave you enough insight to:
Think about coming to one of the upcoming shows… I have FREE tickets for you – (Liverpool, Glasgow & London!) Click Here!
Subscribe to my YouTube Channel – I love making videos and would love for more people to get the chance to see what I get up to, as well as my gluten free city reviews and recipes! Click here if you fancy that, it isn't some money making subscription like magazines… it's just free 🙂
Anyway, thanks so much for watching. Let me know your thoughts on The Allergy & Free From Show, have you ever been? Are you planning on going to one soon? Do you wish there was an Allergy & Free From Show closer to you?! Drop a comment below, or better still leave a comment on my video over on YouTube!
Thanks for reading and watching,
Becky xxx
Comments