It's August Favourites time! What have you been loving this month?!
The Great British Bake Off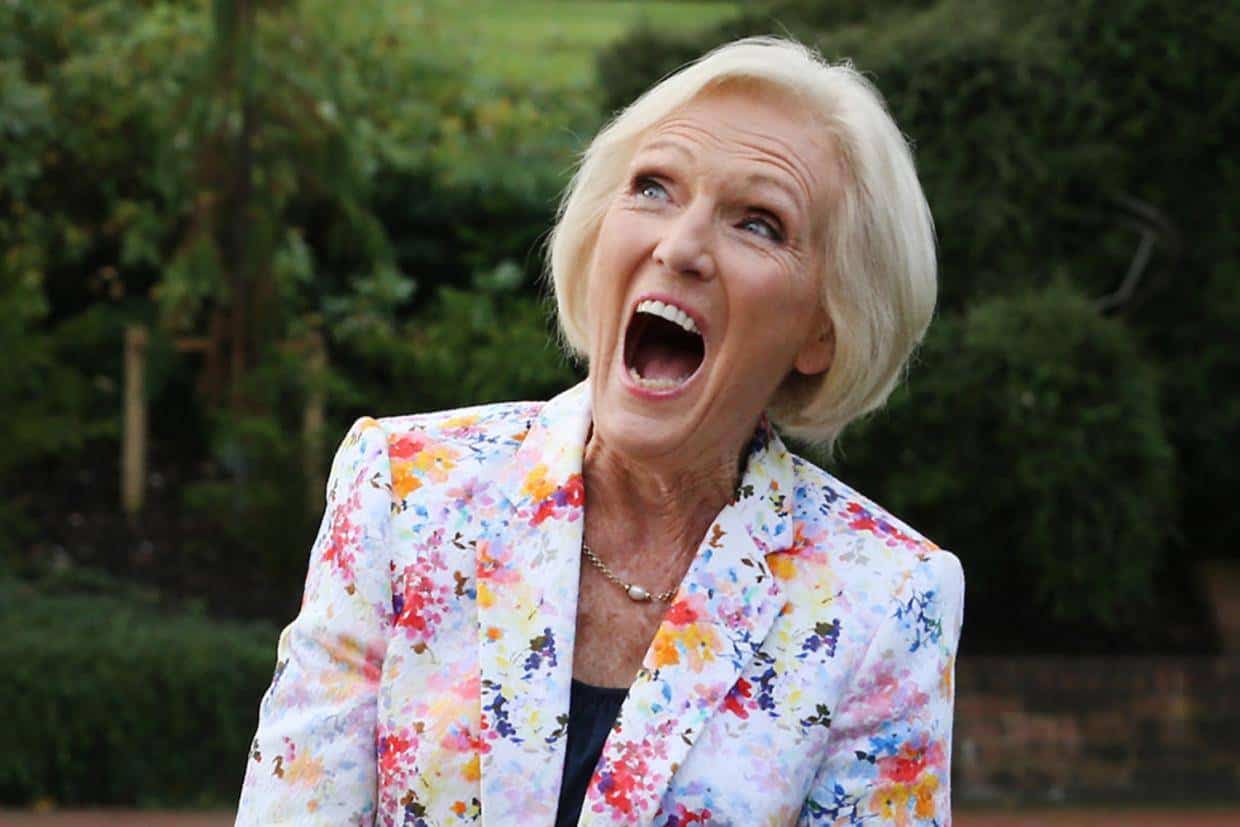 Pretty sure this will be a lot of people's favourites in August (& into September), who doesn't love the GBBO?! It feels like it's a programme that brings everyone together. For some reason even those who don't like baking all that much seem to enjoy it! I guess you are literally just watching cakes, pies, tarts & biscuits be made before your very eyes… mouth-watering yes.
Anyway, it always motivates me to get my bake on! So I definitely will be very soon. For now we are like 80% there with our new kitchen so give it a few more weeks and I will be properly on it with the baking! Another thing, part of my new kitchen is inspired by The Great British Bake Off… I have my very own 'slide and hide' oven! It's amazing. I cannot wait to use it; it looks and feels awesome!
Gluten Free Gnocchi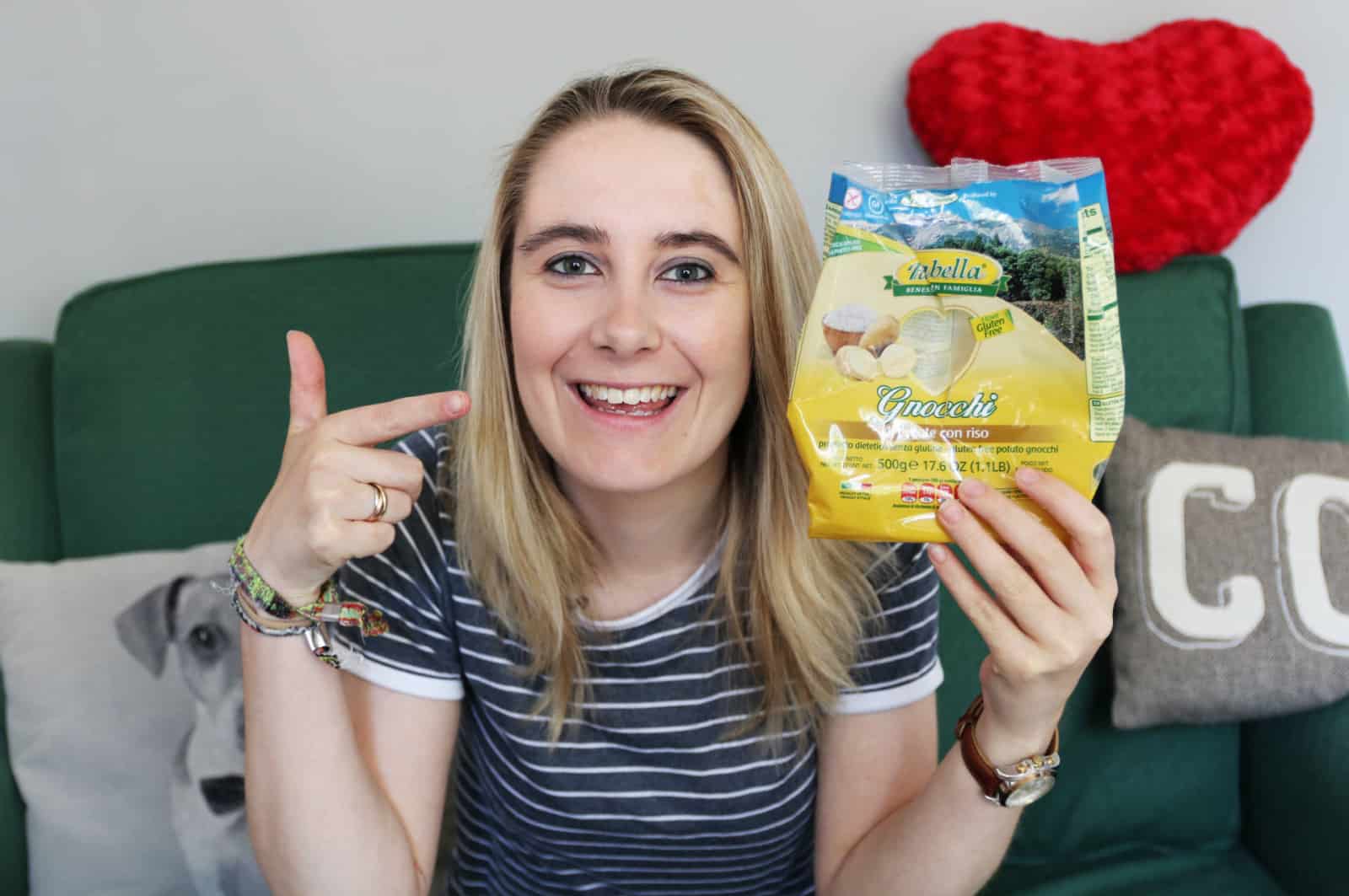 So Mark & I have never had gnocchi before the other week. We've obviously seen it lots but never thought to try it ourselves really. I couldn't really be bothered to make my own on first attempt, as I don't even know what the taste & texture is supposed to be like. Fortunately our local Tesco has increased it's free from aisle massively & one of the new things they stock is gluten free gnocchi! We've had it a couple of times in August & we really do love it!
We've been making gnocchi bakes, as a sort of 'meat free Monday' dish. Just cooking up some sliced baby courgettes, lightly frying them before adding homemade pasta sauce, the gnocchi & lots of seasoning (chives is the greatest herb in the world by the way). Then we put the mix in an oven proof dish with lots of dairy free cheese and bake it for about 10 minutes till the cheese is bubbly and golden – it's delicious! Would love to hear some different ways to use gluten free gnocchi if anyone has any ideas!
Milburn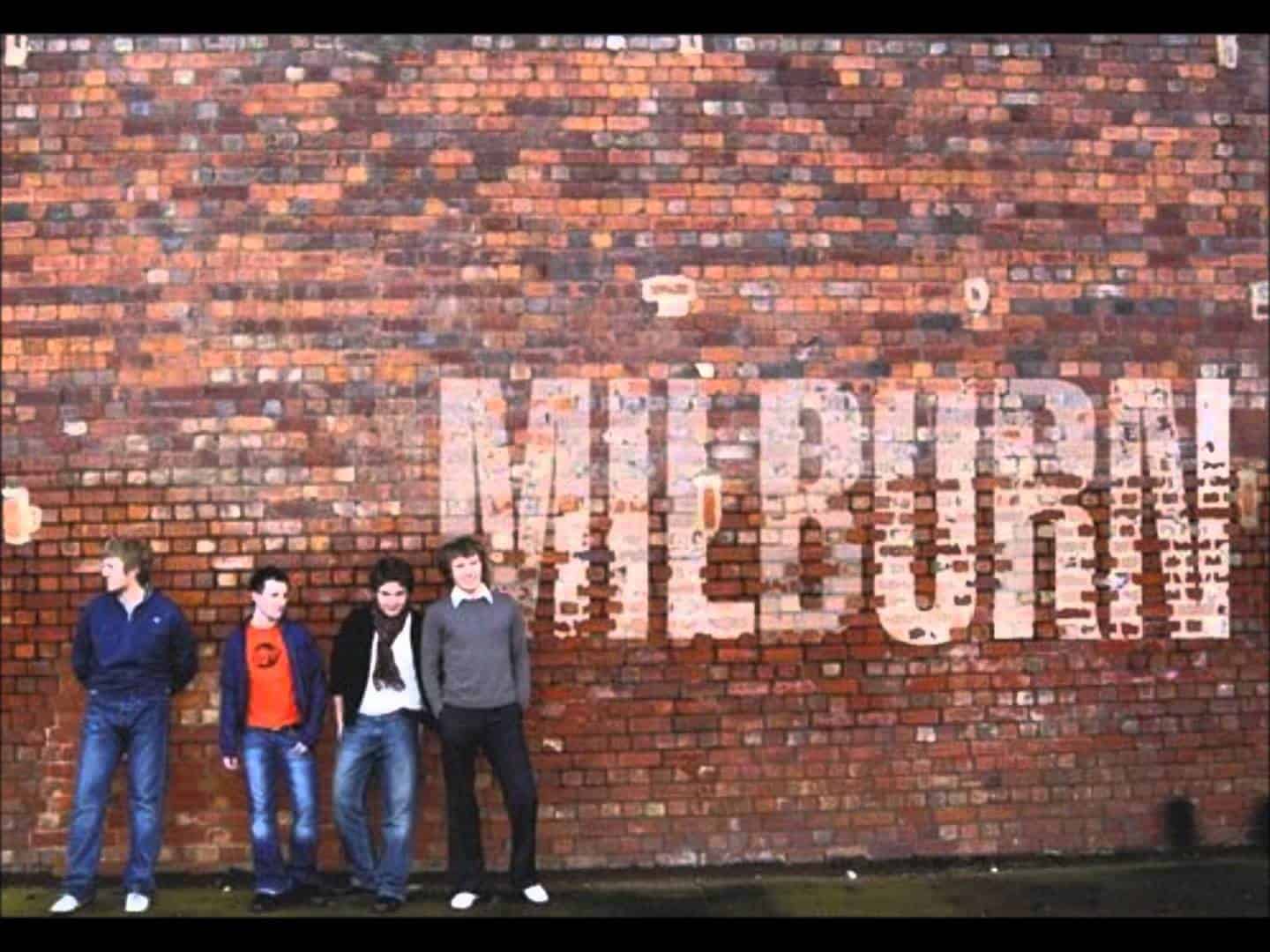 So, I'm sitting here writing this and I thought I'd put on some music to keep me company. I don't know how many of you are familiar with or remember the band Milburn? Well, I love them and I'm listening to their album 'Well Well Well'. It's from 2006, so 10 years old, but it's amazing. When the likes of the Arctic Monkeys etc. were coming through Milburn were right up there too. If you haven't given them a listen before… you should. They aren't together anymore but they have loads of tunes that if you have a similar taste in music to me, you'll love.
Stationary
I've noticed that August might be the best time ever to buy stationary if you are a stationary lover like me. Children are buying their new pencil cases etc for the new term. It used to be my favourite time of year… taking a basket around WHSmith, buying rulers, rubbers, pencil sharpeners, smelly gen pens & the all important pencil case for school! Now it's just a really great time to pick up new bits and bobs that I kind of need… but don't really need & everything is on offer. I bought a massive pack of sharpies the other day, & I'm pretty sure a few notepads are going to be purchased before the month is over too!
Olympics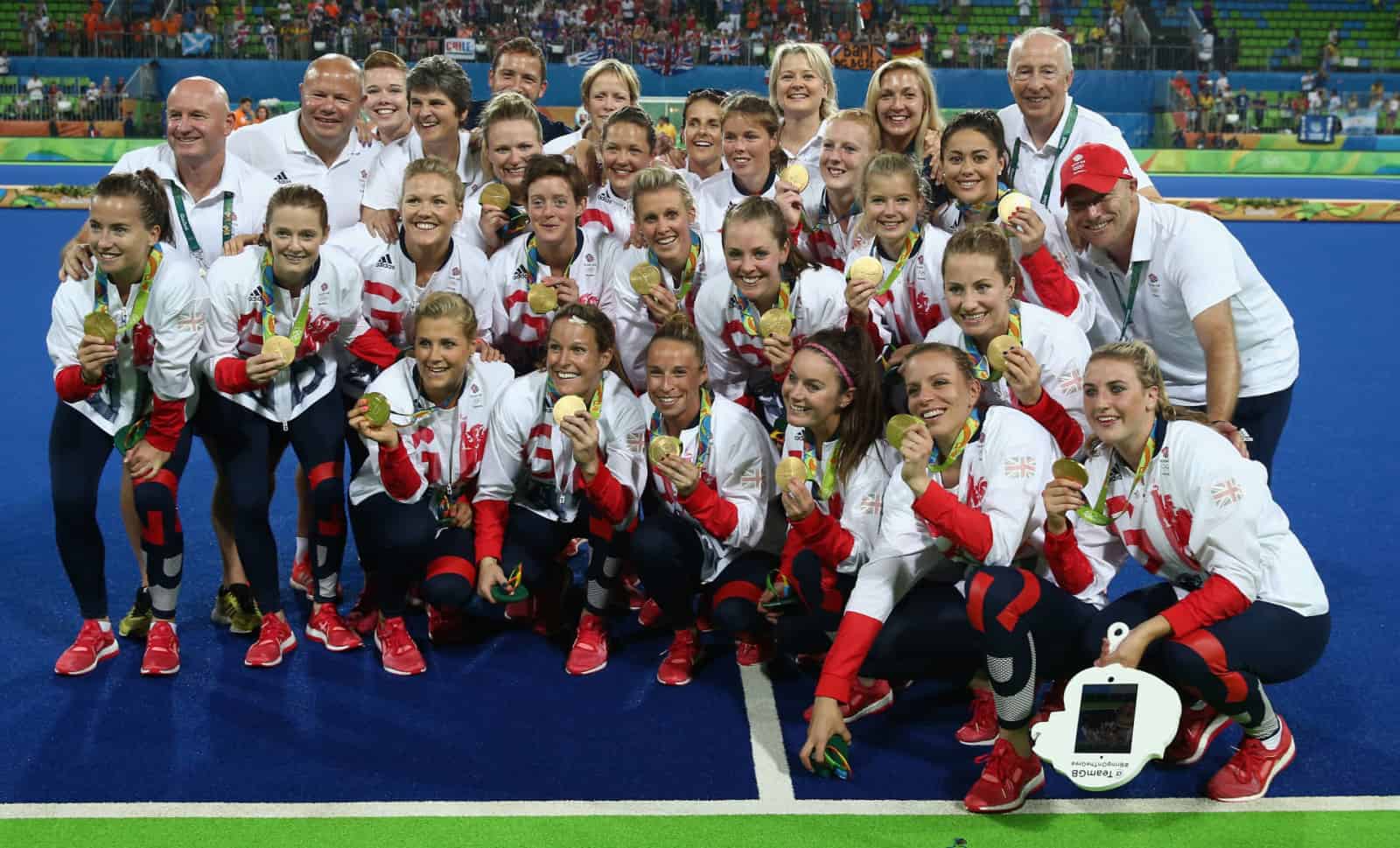 I heard The Great British Bake Off was delayed a few weeks because of the Olympics. If I'm honest I was completely happy with this. Another one of my favourites this month was definitely the Olympics. I've always been a really sporty person, watching & playing… although I haven't played sport in a few years now (the reason for this is another massive story in itself). Anyway, I love the Olympics for watching sports that I generally only get to watch once every four years. For me I keep away from the sports I watch regularly… football & tennis. Instead, gymnastics, thaequando, basketball, swimming, diving & triathlon are right up there. Even the synchronised swimming is amazing. It was nice to get behind Team GB
House Update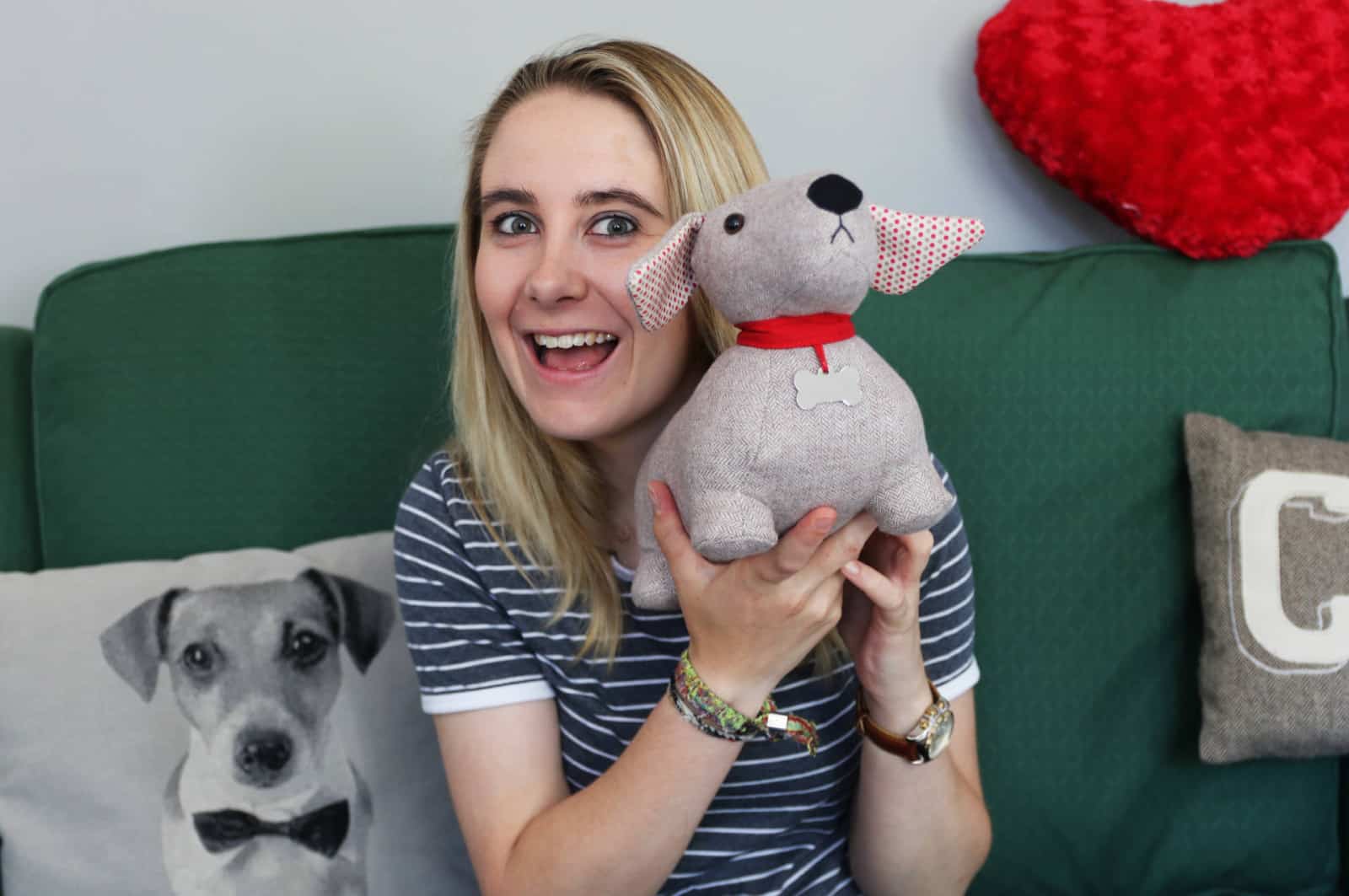 So it seems like ages ago that we got the keys to our new house. In August we sadly haven't moved in BUT… we are SO close! We have been redoing the kitchen and it is very nearly complete. We have definitely got some projects over the next few years with bathrooms & the garden but it's the most amazing little place just because… it's Mark & I's first house together with a garden. We've lived in flats together for a while now, but now we're in our first house eeek!
House Accessories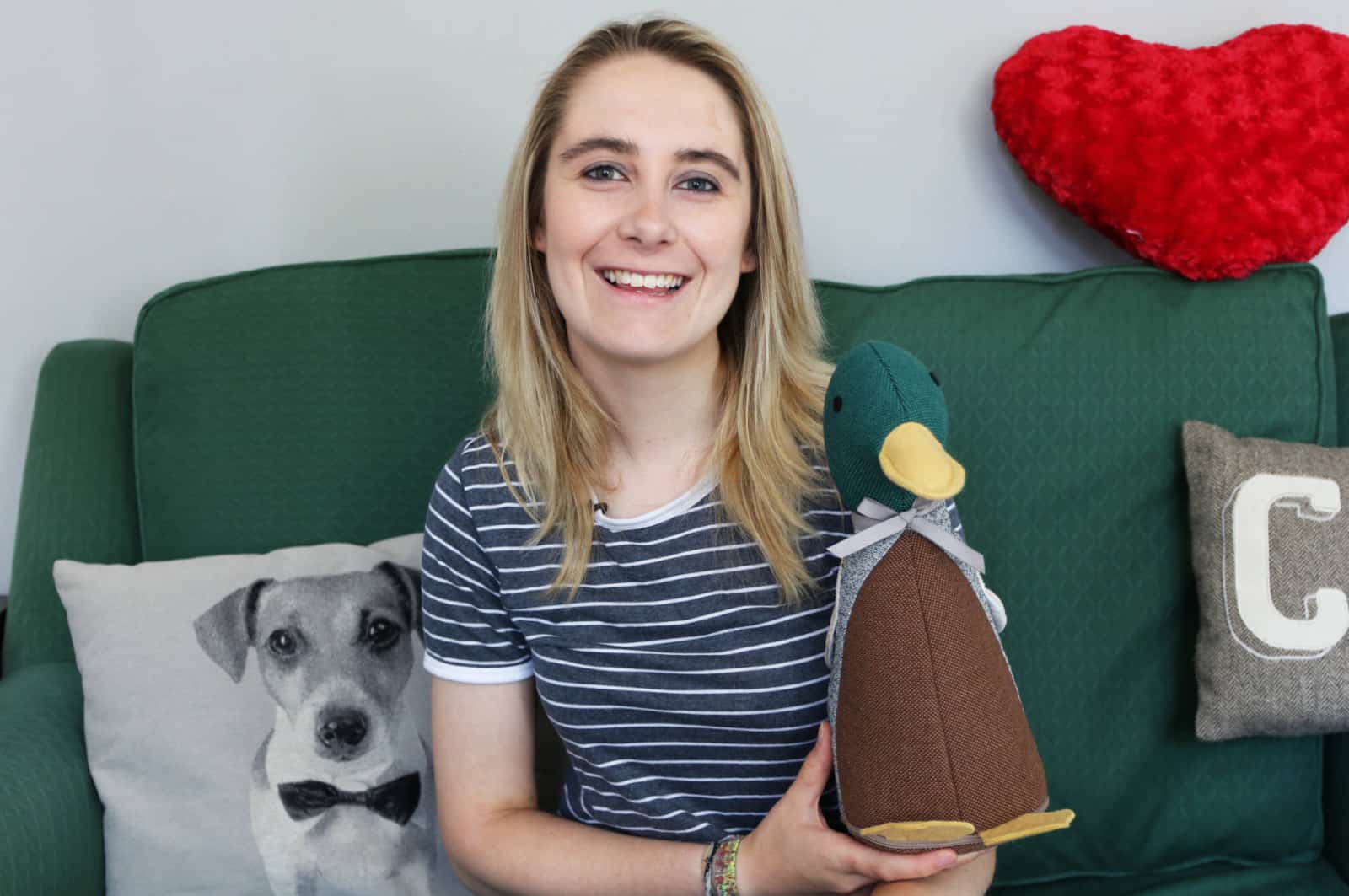 So of course with the new house, we need to buy some new bits and pieces to make it our own. We currently don't have any sofas but we've been buying the odd few things when we see them. We went to Laura Ashley the other day to look at their homeware & came away with 2 animal related (not intentional) but awesome things. A mallard duck doorstop & some handles with different dog breeds on them. I don't know where we are going to use them yet, but I love dogs and these were really sweet so I just had to buy them! We need some advice on homeware, is there anywhere you would recommend? I'm a massive Oliver Bonas fan, so I will definitely be saving my pennies for some bits from there!
Leo!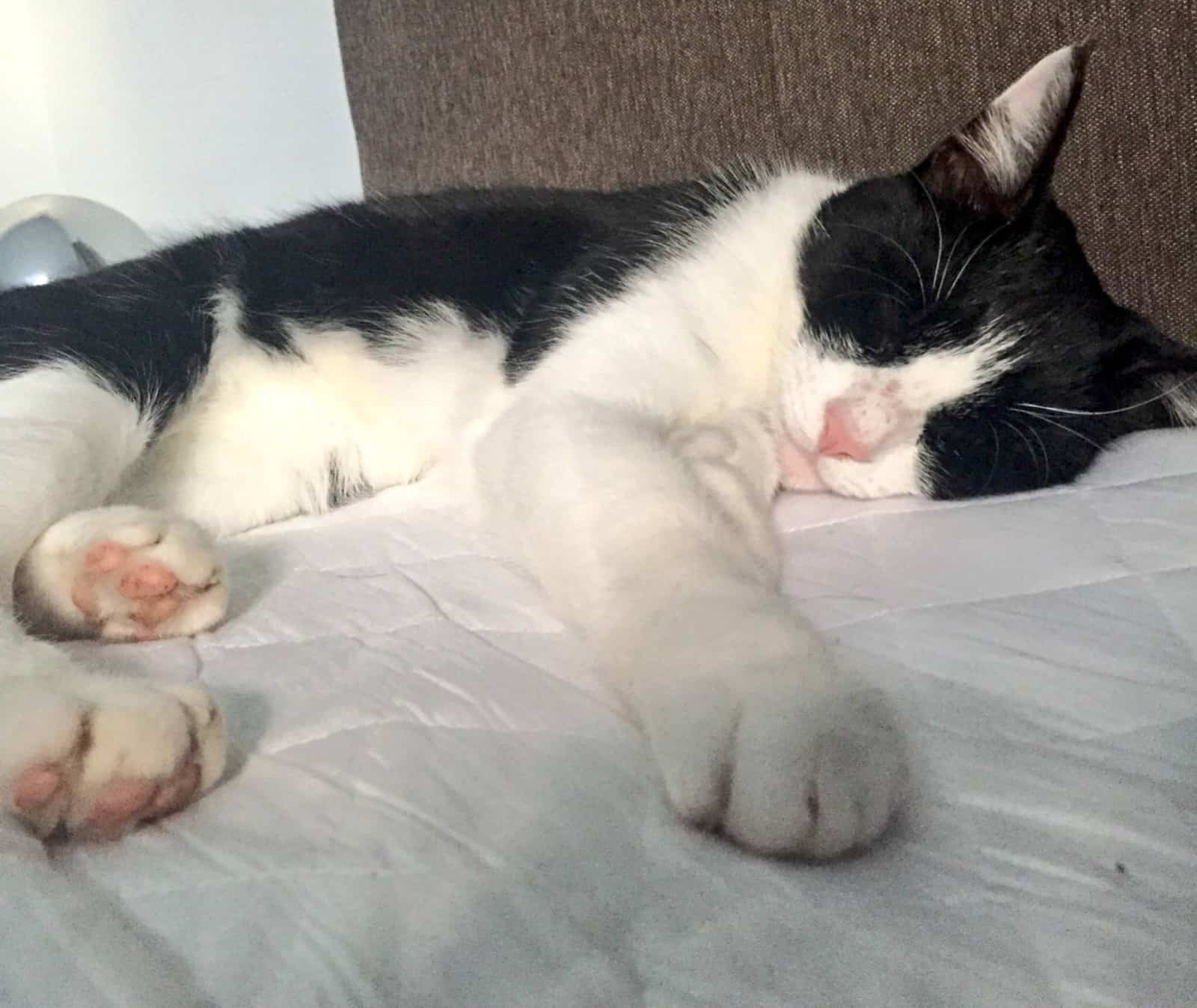 Seeing as this will be my final month in the flat we are currently living in, I think my ultimate favourite of the month needs to go to what I'm going to miss the most about moving…. LEO! Leo is a beautiful little black & white cat that lives in the flat below us… but really he lives with us. I've never been a cat lover, I'm all about dogs, but Leo has changed my view on cats. He loves nothing more than sleeping on my lap in the evenings and I actually can't imagine life without him. I hope he'll be ok without us. I hope the new people in this flat look after him… we won't be far away so I think we'll pop back to check up on him!
So…
There you have it, my August Favourites are complete! One of the best months of the year is all done & dusted! We didn't quite move into our new house this month, but I've had a blast. It's been a busy one for me but the sunshine always puts a smile on my face! I'm looking forward to September, it's usually a nice month weather wise and of course, The Great British Bake Off continues… hopefully some tasty free from bakes will make an appearance!
Let me know how your August has been. What was your favourite gluten free foodie product/location? Have you been on holiday anywhere nice? Just let me know about everything you've been loving & what you are looking forward to next month too! Drop a comment below, or on Facebook/Twitter.
Thanks for reading/watching,
Becky x
Comments