So The Allergy & Free From Show London is one of the highlights of my year. I literally love it. This year was no exception & I must admit I am actually sitting here, a little devastated its over. That's why I decided to create this post! I just wanted to relive the parts of The Allergy & Free From Show London 2016 that I loved the most. Although, reading back over the post now, I have missed out a ton… there is so much to say!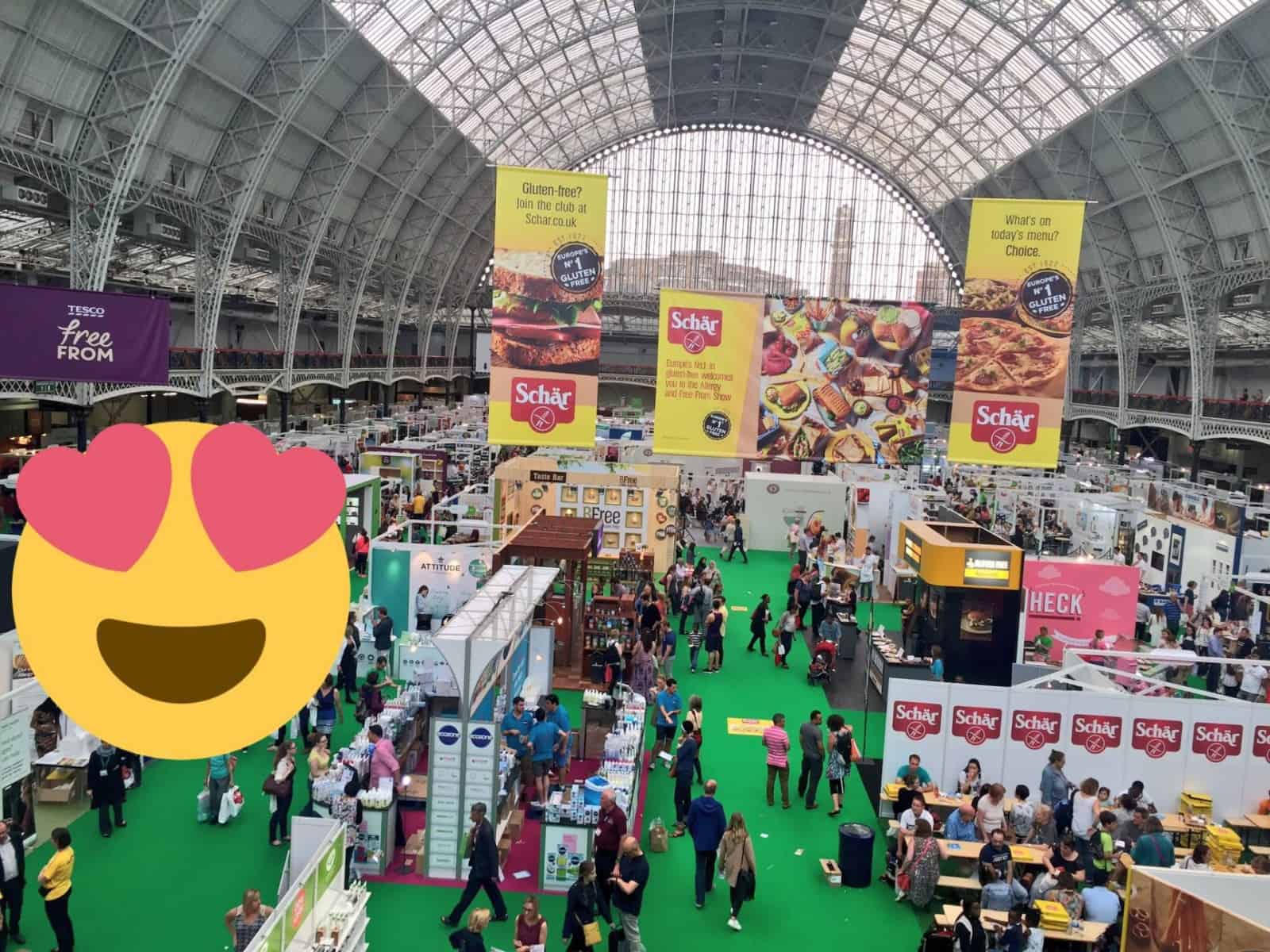 1) It's not just the Allergy & Free From Show
The Allergy & Free From Show London co-locates with two other shows. So in the same massive hall you get the Allergy & Free From Show, The Just V Show & the Love Natural, Love You Show. In the past I haven't really ventured too far into the other shows, but this year I decided to check them out. So glad that I did, so many amazing brands, many of which could be in the Allergy & Free From Zone too. So, what are the other two shows about?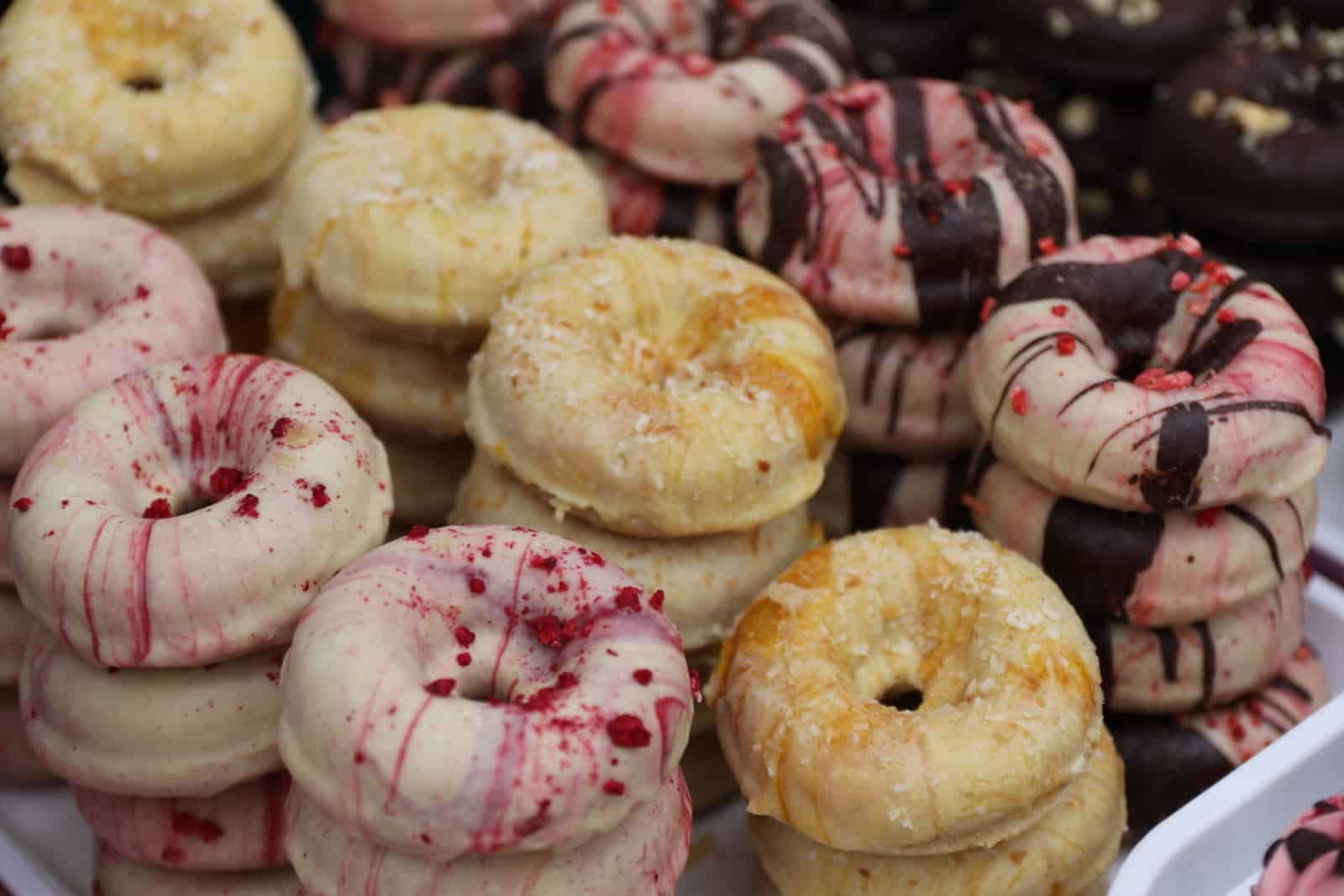 The Just V Show claims to be a show for those who are vegetarian, vegan or just simply those looking to reduce their meat intake. For me it's not about any of these, instead what I love most about this show is the selection of dairy free products that on offer for Mark. There are literally tons of dairy free cheeses & vegan bakery stands (many of which are gluten free too – but always check!). For me, when it came to the Just V area I would recommend Follow Your Heart – for some delicious dairy free cheeses, vegan bleu cheese salad dressing and a really clever vegan egg concept. I would also recommend Rubys of London for some of the most amazing gluten free and vegan cakes. They are not only delicious but they are beautiful too. Gluten free donuts, gluten free cakes, gluten free cupcakes and gluten free brownies. Seriously Ruby has got it covered.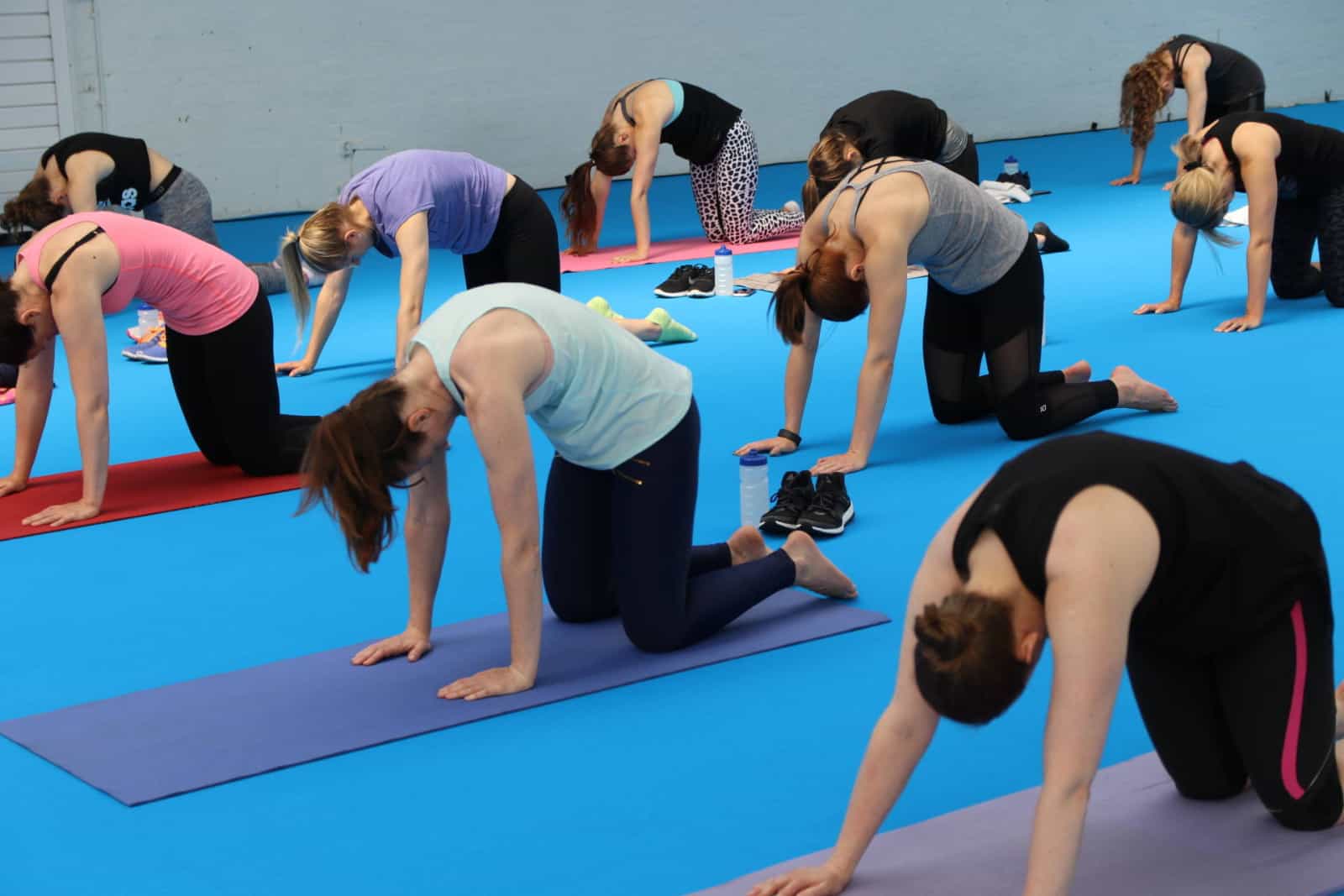 The Love Natural Love You Show, is exactly what you would expect, a show dedicated to us. A show that aims to bring the best out of you. Before this year I have never paid much attention to this show at all; I mean, I know I want to be the best that I can be, but I didn't feel that going for a day to a show in London would give me the opportunity to be my best. However, the show exceeded all my expectations with so many amazing free from food brands with great messages behind them. For me the brands I really liked in this section included Squirrel Sisters (delicious snack bars), Frill (frozen vegan smoothie, it tastes super creamy & refreshing) & Oppo Ice Cream (an ice cream with a much lower sugar level, the flavours are amazeballs – it does contain dairy though). Oh & I almost forgot Mark was quite a fan of the True Nopal Cactus Water (strange as it might seem, it's really good!).
2) Meeting people behind the show & the brands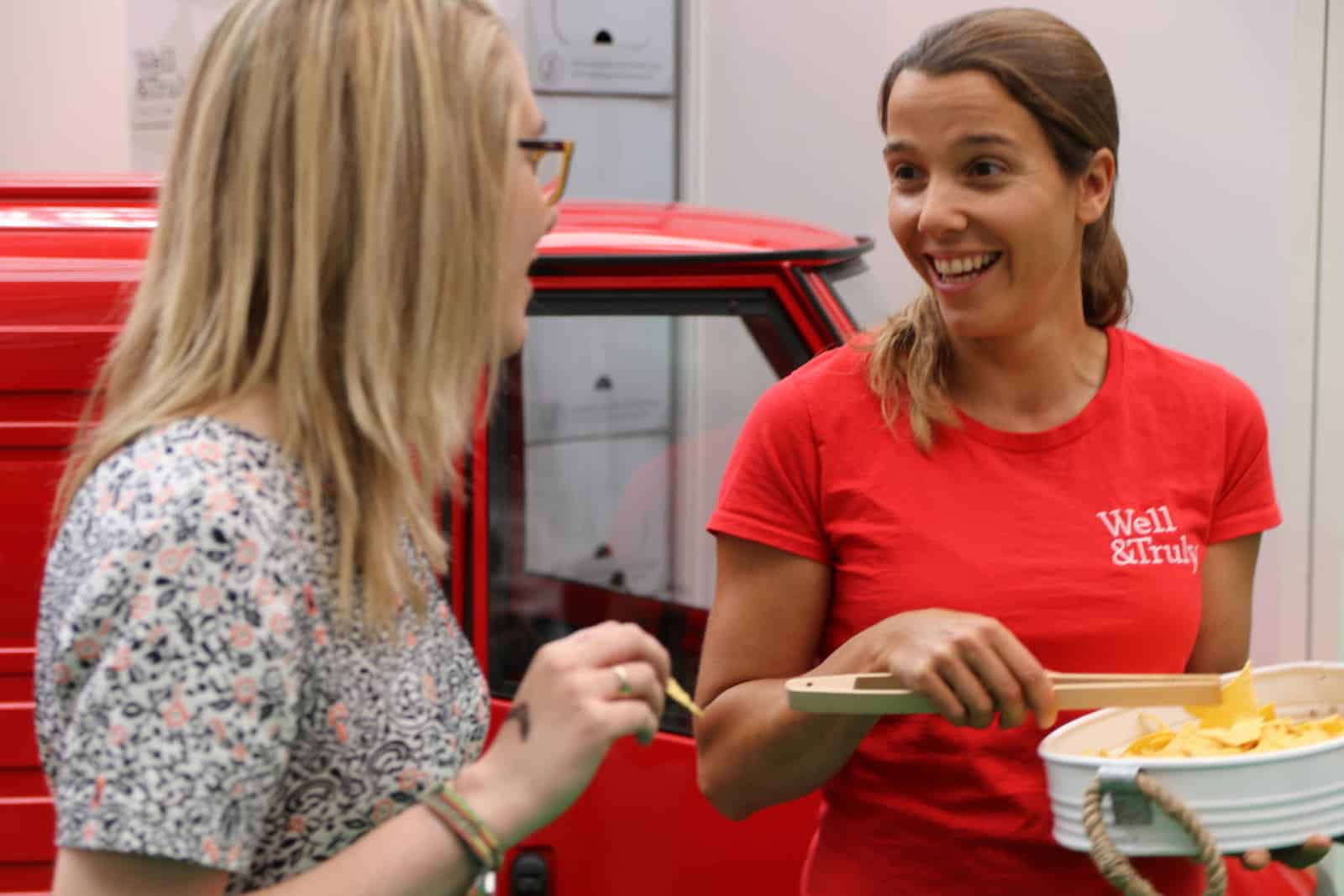 This is probably what I truly do love about the show the most & what makes me sad it's over at the end of every show. The folk that organise all 3 shows are amazing humans. They work so hard, and have such a passion to make sure the show goes perfectly. But obviously it's not just the organisers… all the brands that come to the show have an amazing group of individuals behind them. There are so many super passionate people at The Allergy & Free From Show who put their whole lives into making sure those of us with allergens & intolerances have delicious food we can eat. I couldn't possibly name anyone, because there are so many wonderful people at the show, who I am proud to call my friends now. Seriously, one of the best things you can do at an Allergy & Free From Show is to go up and get chatting to the people behind the brands… from the supermarket giants to the tiny start-ups, there are inspirational people everywhere who really want to chat to you too!
3) Trying new free from products
Of course this is one of the most exciting things about visiting the Allergy & Free From Show, especially the London show as there are SO MANY products on offer. You are bound to discover products that you have never tried or even heard of before. This was definitely the case for me this year.
For me some of the NEW highlights were definitely:
Bfree Sweet Potato Wraps – brought some home as they tasted amazing!
Nomad Health Gluten Free Pasta
Nutri-brex Coconut & Rice
Rule of Crumb Gluten Free Chocolate & Salted Caramel Profiteroles
Well & Truly…. something new is on the horizon which I guarantee will be Well & Truly awesome!
Violife… new dairy free cheeses. Think dairy free blue cheese, dairy free feta cheese etc!
Isabels FRESH Gluten Free Pasta
Condensed Soya Milk (from Ananda Foods)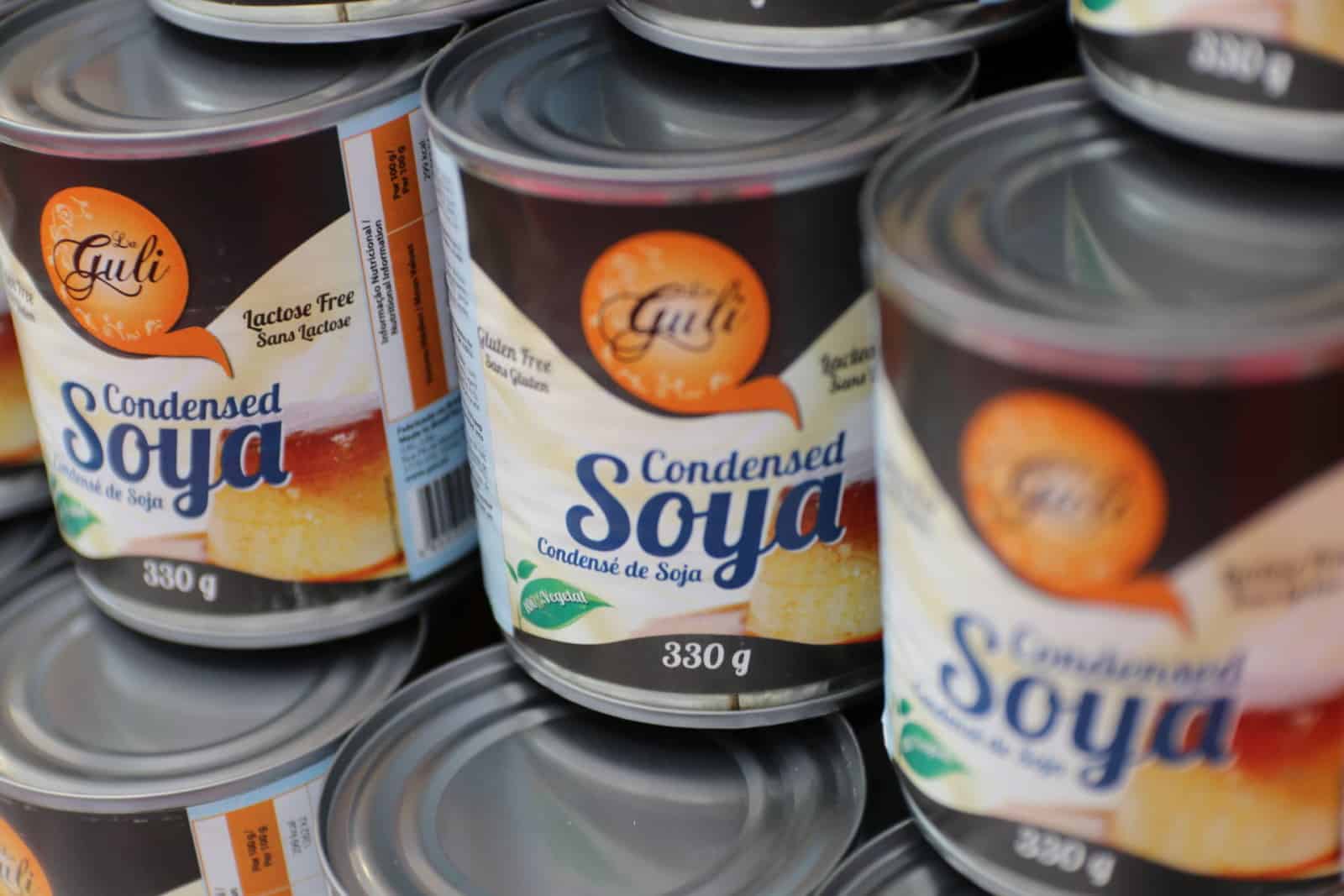 But I mean, this is really the tip of the iceberg, there will be so many more products at the shows that potentially some of you might not of seen before. Plenty of amazing brands that for one reason or another haven't got their big break in a supermarket… yet their products are phenomenal. Until you visit the Allergy & Free From Show many folk seem to think that the only gluten free/ free from food in existence is what you see on your local supermarket shelf… well those folk would be wrong. The show opens your eyes to so much more. That alone is worth it.
4) Meeting people you 'know' but you don't 'know'!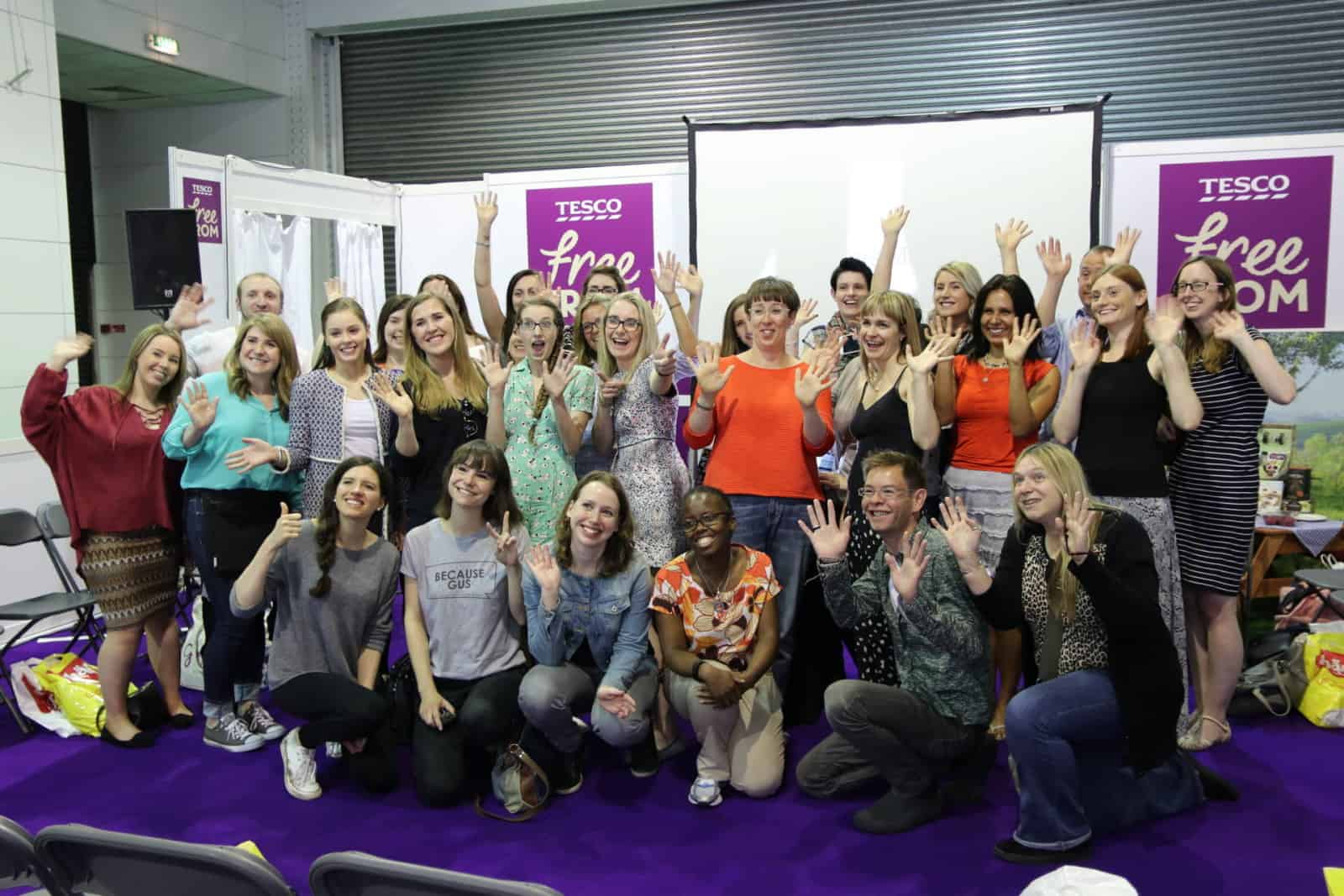 Another thing I love about the Allergy & Free From Show is not just meeting the people behind the brands but also meeting so many people who are attending like you & me! Each Allergy & Free From Show London we have a bloggers meet-up where lots of different free from food bloggers get together to have a chatter. Many of us have heard of & read each others blogs online, yet we have not met in person! So it's great to finally get to meet people that I feel like I am already friends with. Equally I got the chance to speak to loads of people at the show who just came up to me because they enjoy reading my blog. (many selfies were requested, I don't know why but hey!) Whether you're a blogger, thinking of starting one or just love reading them, the blogger meet-ups at the Allergy & Free From Show are lots of fun. The show really is a great place to make friends… friends with common interests & common diets – perfect!
4a) Amazing MUSIC!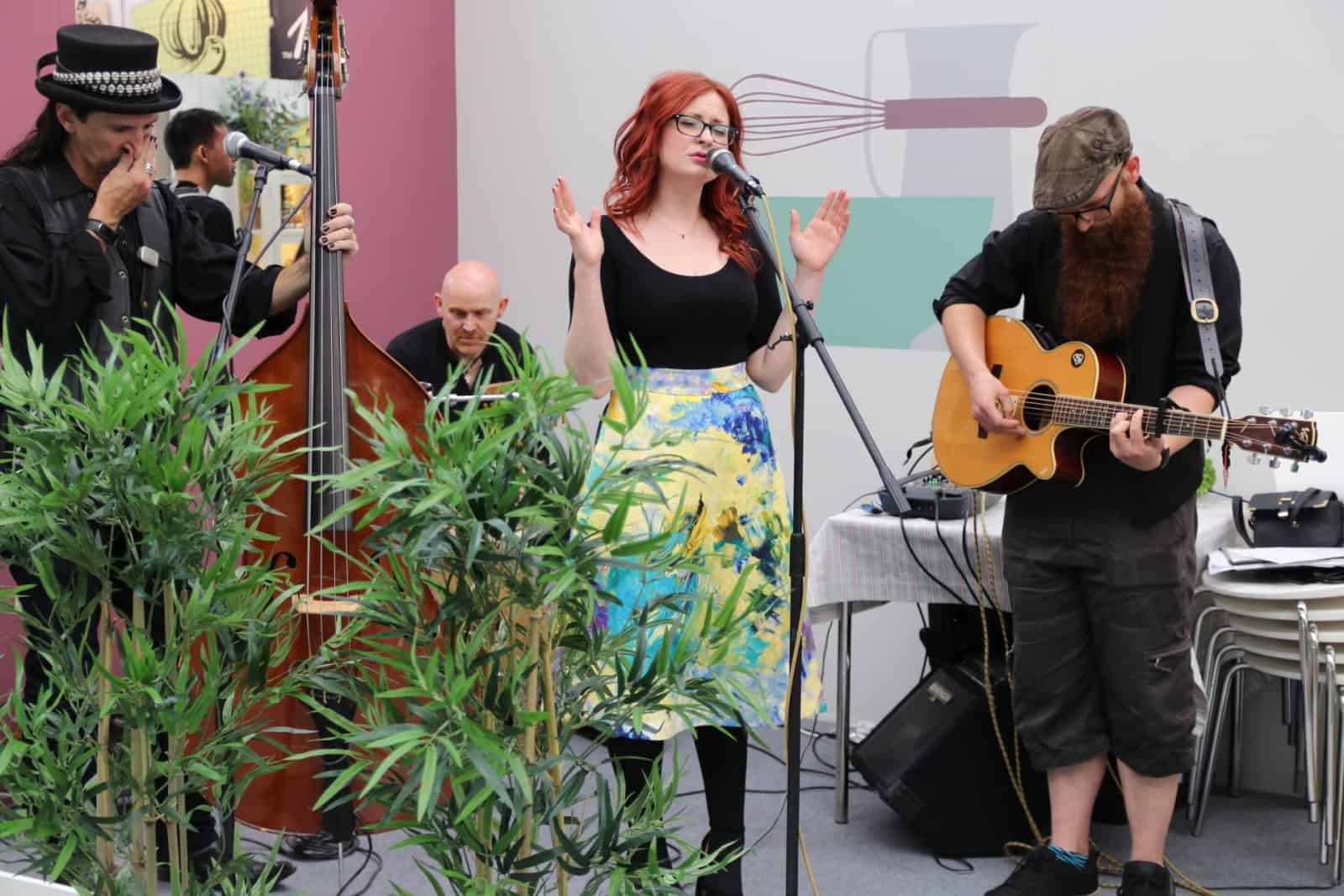 Just had to slot this in here, because this was actually one of the best parts of the Allergy & Free From Show London this year for me. Dodo Bones – an amazing band with a ridiculously talented lead singer (Robbyn from The Allergy & Free From Show events team!). The Doves Farm Social corner this year was really great, featuring chats, book signings and amazing music. I've already made a future request for Dodo Bones to play at an event of mine…. I meant it too!
5) The talks & workshops… well worth a listen.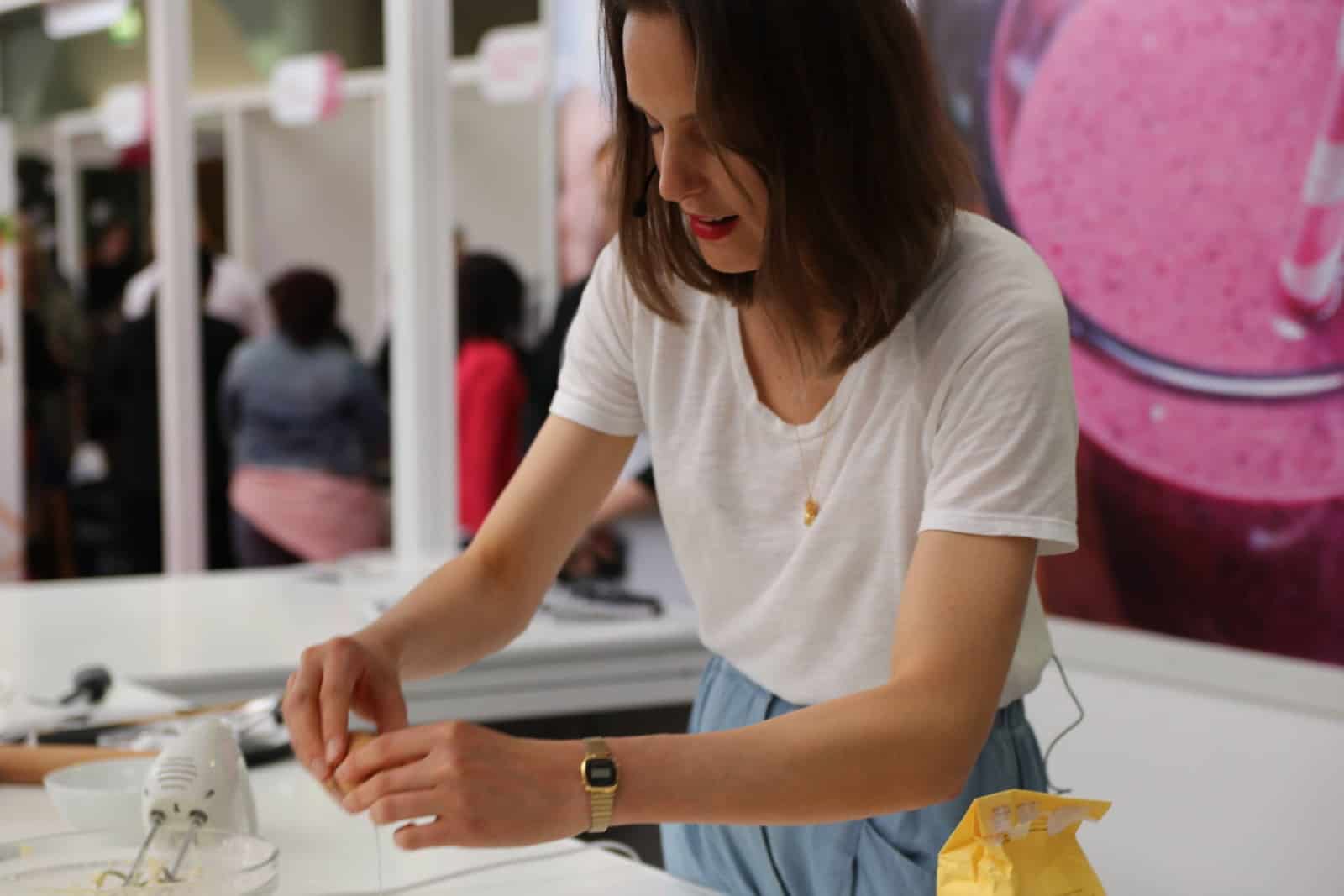 I actually found the talks and recipe demonstrations across the 3 shows really interesting this year. I've never really paid much attention to them before besides the odd IBS talk (always brill with Nick Reed), however I found plenty of the talks incredibly inspiring this year. I found a lot of the talks incredibly relatable & from individuals who were really real and down to earth. It was very refreshing. They all spoke so well & so passionately too. I appreciate that having talks from credible qualified doctors and nutritionists is important but I really loved listening to those who just have a passion for food and positivity in life. Many of the speakers I have since looked up & have found them online… I'm definitely going to start following them on social media 🙂
6) I love branding, marketing & packaging!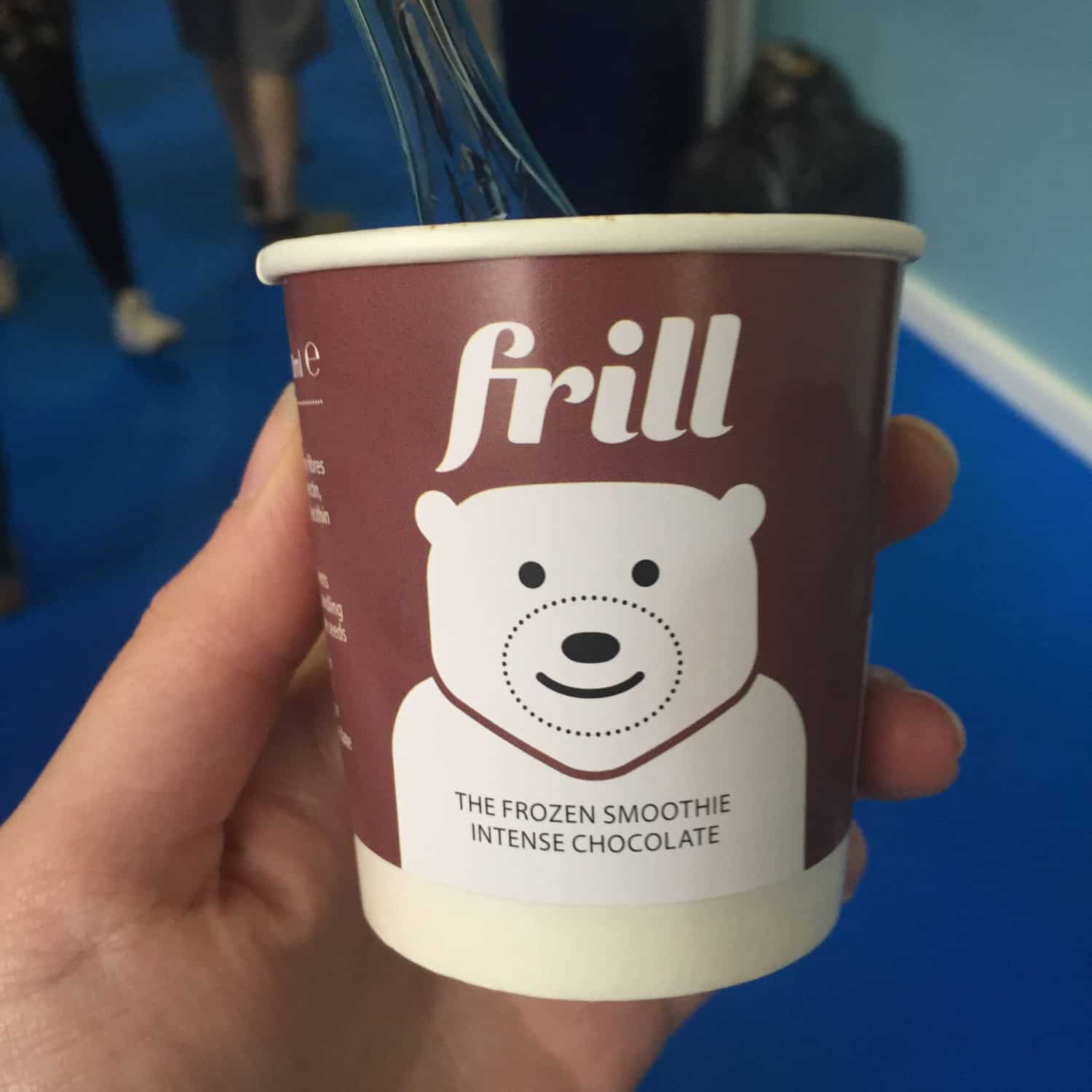 I don't know if it's just me but I absolutely love looking at the improvements in free from packaging over the years. The branding and marketing has improved so much since I first started eating a gluten free diet. Back in the beginning everything I bought looked so clinical. With the ever expanding selection of brands, how products are marketed can really make such a difference. Obviously a product that ticks all the free from products & tastes amazing is likely going to do great regardless but branding really makes up a huge proportion of a potential buyers decision making process. If something catches your eye, you are more likely to go & explore the product & give it a chance. There is some brill art work, some clever phrases & some great imagery. I know lots of people aren't all that bothered by the marketing & branding of products, but for some reason at the show, I get as excited about the well designed packaging as I do the taste of the product! (Yes, I'm strange!)
7) My favourite brands!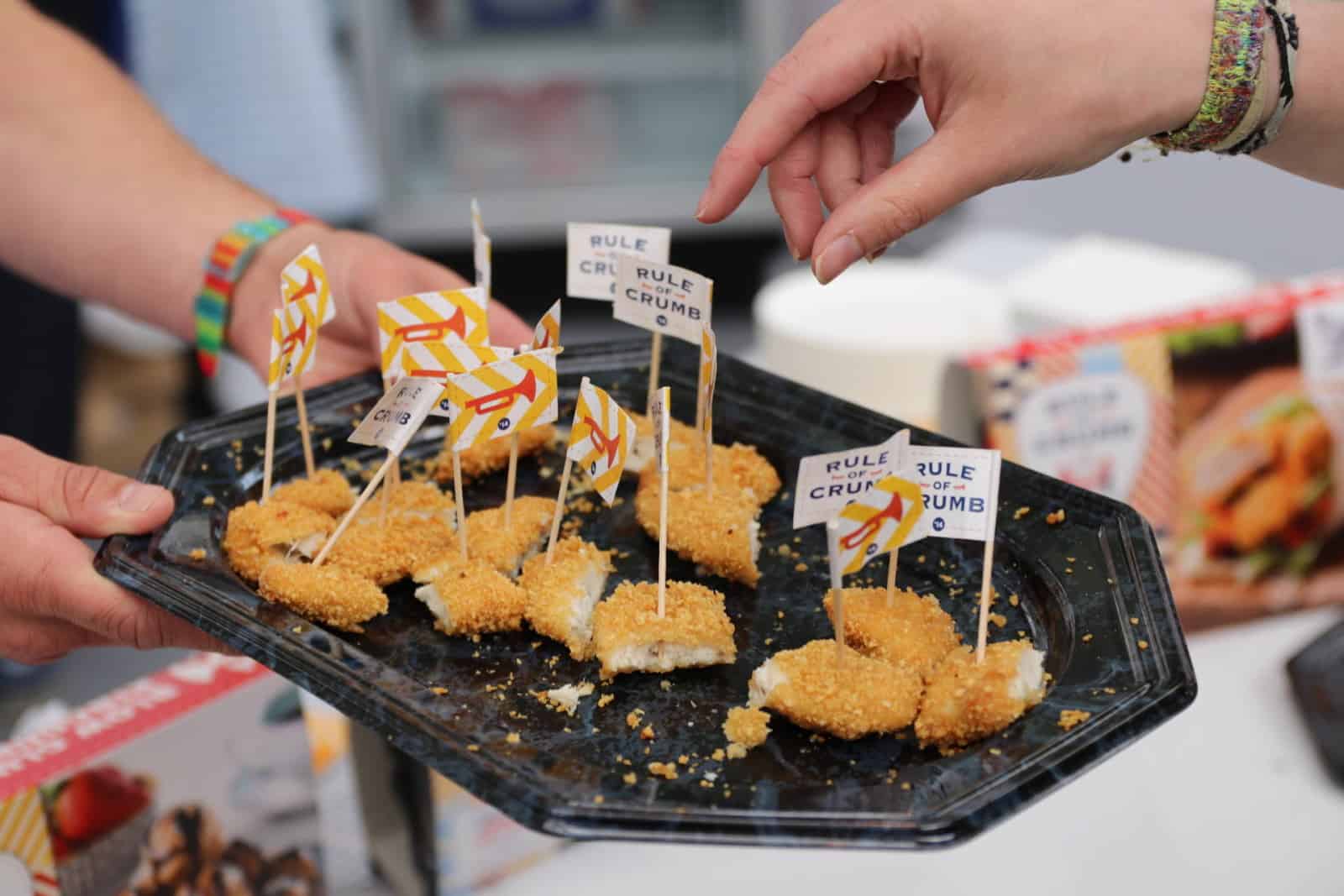 Yes, I know I've mentioned those behind the brands & also new products BUT what about just the brands that I LOVE that I want to shout about at The Allergy & Free From Show. The brands that I feel like giving a shout out to. That's not to say that I don't love other brands just as much, but seeing as it's the end of a very long weekend I'm pretty tired – forgive me if I don't mention everything I love!
So the brands that I'm going to give a shout out to today are:
Artisan Gluten Free – the best Gluten Free bakery in London.
Cocoa Libre – the most delicious & fun gluten, dairy & nut free chocolate, chocolate penguins are the ones.
Free From Market – my online free from supermarket of choice, so many products & the best delivery around too.
Gratify – oh my, my favourite snacks at work, I love them, they are so frickin addicitive.
Make it Gluten Free – massive fan of their mixes, the pancake mix is amazing, almond flour the key ingredient.
Nutri-brex – change of name but still delicious! Maybe more so with the new coconut & crispy rice variant.
Rule of Crumb – the most amazing gluten free crispy breaded chicken you will find EVER. You can tell the difference.
Venice Bakery UK – pizza base heaven. simple as that.
Well & Truly – one of my favourite new gluten free brands of the past year. I love their tortilla chips so much.
WOW Cake Company – the best gluten free cake mix around, the only one I will use over making my own from scratch.

So…
I'd be great to chat to you guys if you went to the show this year, what you liked most about it. What were your highlights? Did you go to any of the talks or recipe demos? Did you discover any products that blew your mind? Is there anything you would change about the show? Drop a comment below or on Facebook/Twitter. But let's just pause for a moment and appreciate The Allergy & Free From Show… see you in Liverpool & Glasgow.. oh & next July is London!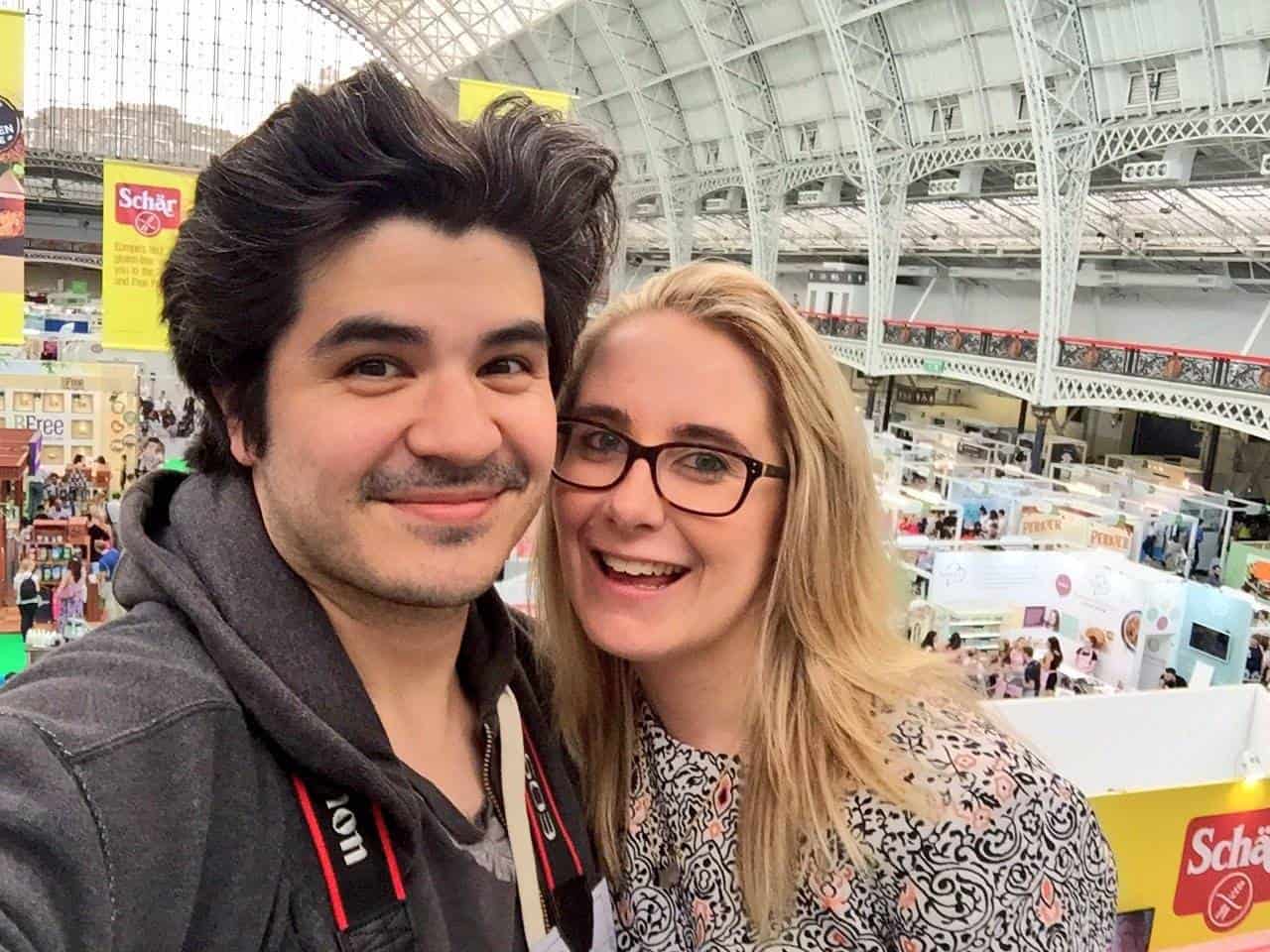 Thanks for reading,
Becky xxx
Comments