If you've been obsessively checking your local free from aisle like I have over the last year, you'll have noticed how much it just keeps on expanding! My local Tescos has expanded its range phenomenally and I was excited to be invited to taste test their brand new range.

Some of the new Tesco products that've been popping up lately have just totally blown my mind. The free from aisle used to just be 'the essentials', but lately we seem to be getting so many of the luxuries and frills that we've been missing out on for so long. I've now lost count of how many packs of tiger rolls I've picked up and how many times I've wished my Birthday was sooner… just so I could have an excuse to eat an entire Carl The Caterpillar of course!
That's why I was over the moon to be invited to the Tesco free from picnic at The Allergy & Free From Show HQ! I was joined by my fellow bloggers Vicki and Nathalie who were just as excited as I was to taste test some of the new products and compare notes. The best part was however… you guys can join me too! It was all filmed and you can watch me (awkwardly) munch through some tasty treats! Just click play on the video above or click here to watch it on YouTube. I hopefully didn't speak with my mouth full!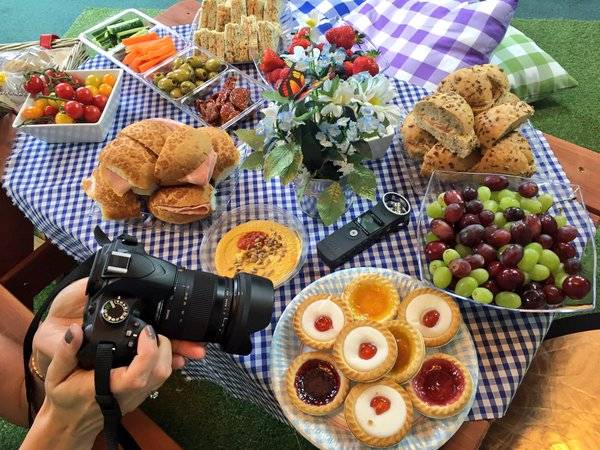 If you'd like to get the chance to taste test all of Tesco's new products, why not head down to London on the 8th-10th of July for The Allergy & Free From Show? Tescos will be exhibiting with all their best products and it's usually the best place to get a sneaky taste of their brand new products too! Since I'm obviously so kind, I'll even give you a ticket to The Allergy & Free From Show for free! Just make sure you save a slice of Carl The Caterpillar for me as payment 🙂
I've had such a great time being a part of Tescos free from picnic and I hope you'll enjoy watching it! Hopefully I'll see you all at The Allergy & Free From Show in London next month.
Love,
Becky xxx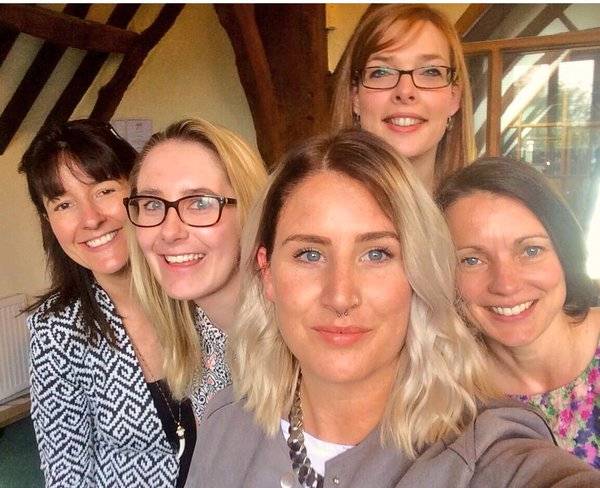 Comments