I am always looking for the best gluten free bread around. Whether that be shop bought gluten free bread, a gluten free bread mix or a gluten free recipe for my bread maker.
Recently I got the opportunity to try a brand new gluten free bread mix which comes from the wonderful folk at 2 Oxford Place. I just had to bake it & I just had to let you know what I thought!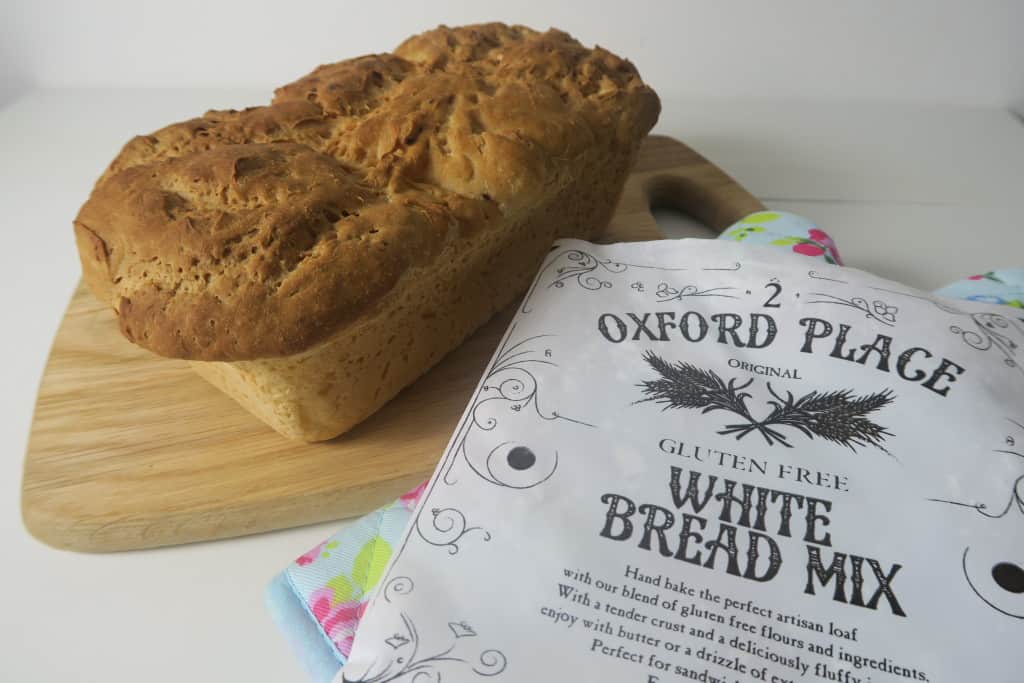 Last month I popped into my favourite gluten free restaurant, 2 Oxford Place. It's an amazing place with a 100% gluten free menu as well as a separate dairy free menu. It is based in Leeds city centre, but whether you are from the North, East, South or West of the country I would highly advise you make a trip; if you are visiting the UK on holiday, I'd also advise that you visit 2 Oxford Place, it's the best. However, this post isn't about 2 Oxford Place itself, it's about a new product that 2 Oxford Place are potentially going to be putting out for sale very soon!
Whilst I was visiting last month, the owner, Victoria asked if I would try out her gluten free white bread mix. I was very excited to try it, as it's the exact blend that Victoria uses to make the gluten free bread on a daily basis at the restaurant. The bread always tastes amazing and I wanted to see if it was as easy to make delicious at home as it is when somebody else bakes it!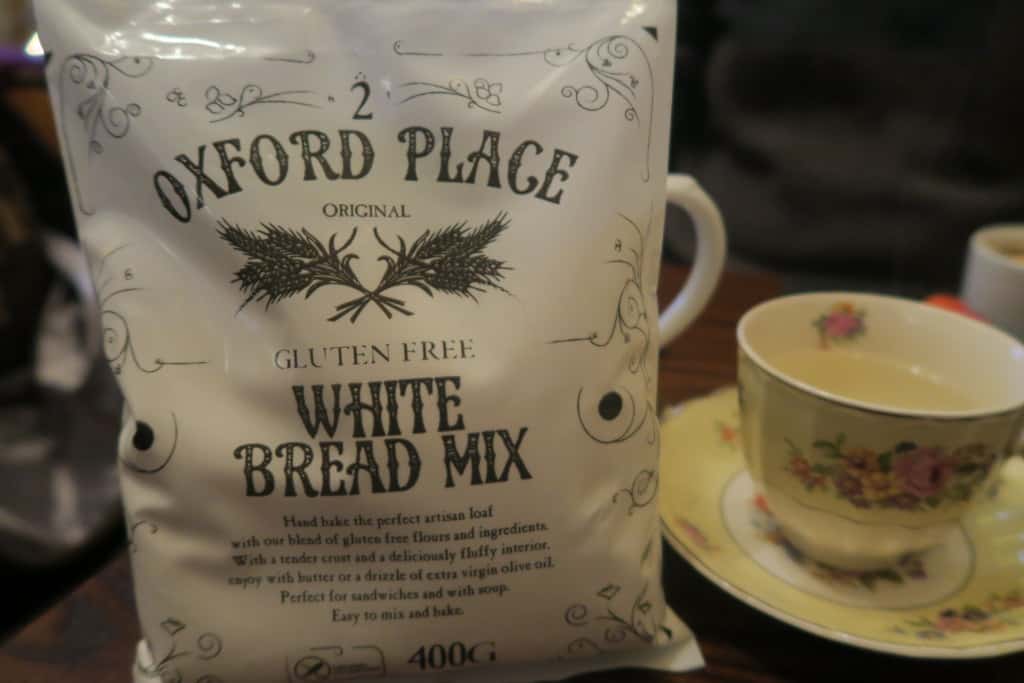 The bread mix comes in a lovely bag with a design that replicates the wallpaper across the walls within 2 Oxford Place. It's nice to see a gluten free bread mix captured within attractive packaging for once… this never happens! Within the bread mix bag there is a sachet of gluten free yeast & the full mix. The gluten free starch within the mix is a blend of tapioca, maize & potato – a good blend in my opinion.
Oh & this gluten free bread mix is incredibly simple too… no need for a bread maker, it is designed for the oven! Quite simply, eggs, oil & water are all that needs to be added to what's already in the bag. A 1.5 hour rise in a warm place & 40 minutes in the oven, it really was that simple. Best of all, the house smelt amazing whilst it was baking!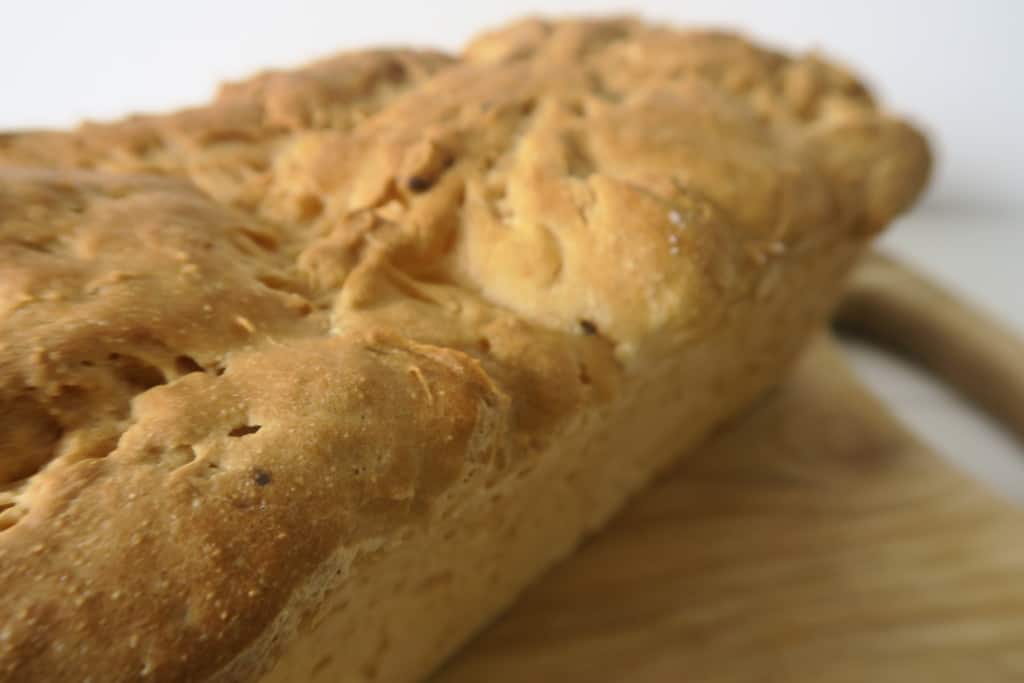 As I am sure you will agree, all bread tastes amazing when slightly warm with a little spread melting into it. Mark & I tried it exactly like this first and could of quite easily enjoyed the entire loaf right there and then. It cut really nicely and had a lovely crust which complimented the soft middle very well. Allowing the bread to fully cool I enjoyed a tasty egg & bacon sarnie using it which was delightful. Toasting this gluten free bread is also great and I would highly recommend doing this after a few days of having the bread. Just like any fresh gluten free bread, I found after 3 days the bread was mainly just a toasting bread – completely fine for me, I enjoyed my new Coconut & Almond Butter on it!
I very much doubt you will find a better gluten free bread mix around. It recommends that you might like to add some seeds, or even a little chilli to the mix too if you want a flavoured bread so if this is something you are looking for, this bread mix will work for you too!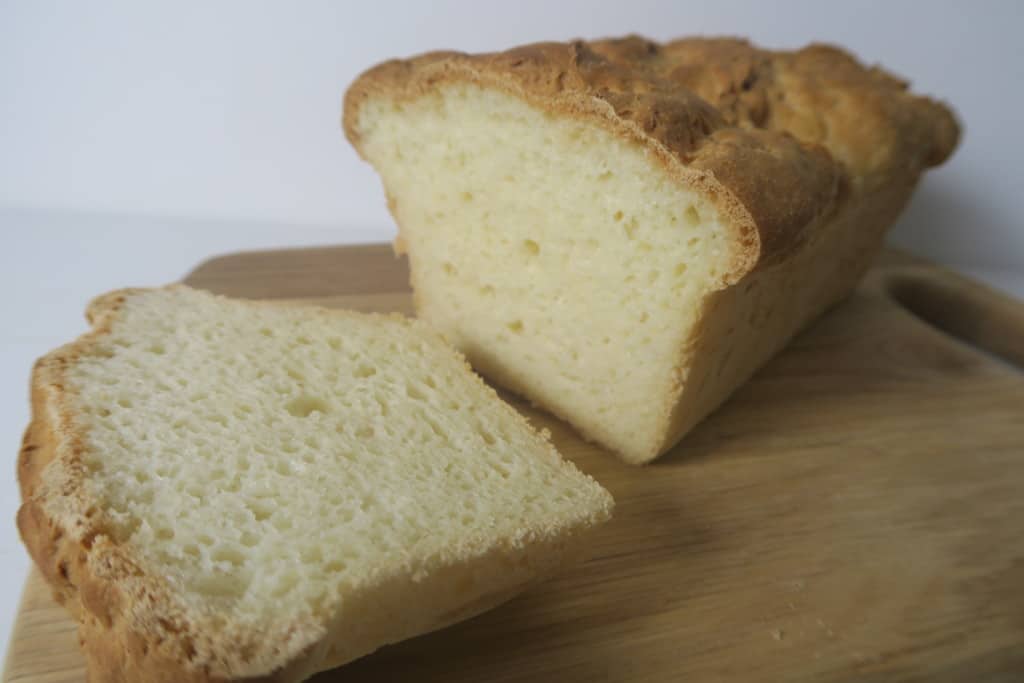 Oh, & if you want to try the bread before this gluten free bread mix comes to market… then I would highly advise popping into 2 Oxford Place in Leeds & giving it a try, you won't regret it! I will keep you all posted as to when & where you can grab this mix from!
Let me know your views on gluten free bread. Where have you enjoyed your favourite loaf from. Do you bake your own? Do you even eat gluten free bread?! I know a lot of people who are gluten free choose not to… why is that? Cost? Taste? Let me know by leaving a comment below, or on Facebook/Twitter.
Thanks for reading,
Becky xxx
Comments