We've become quite accustomed to the taste of light and fluffy Buckwheat pancakes recently. Though we'll never grow tired of a classic crepe, a little variation in grain goes a long way when it comes to pancakes.
Don't forget to check out my gluten free pancakes recipe.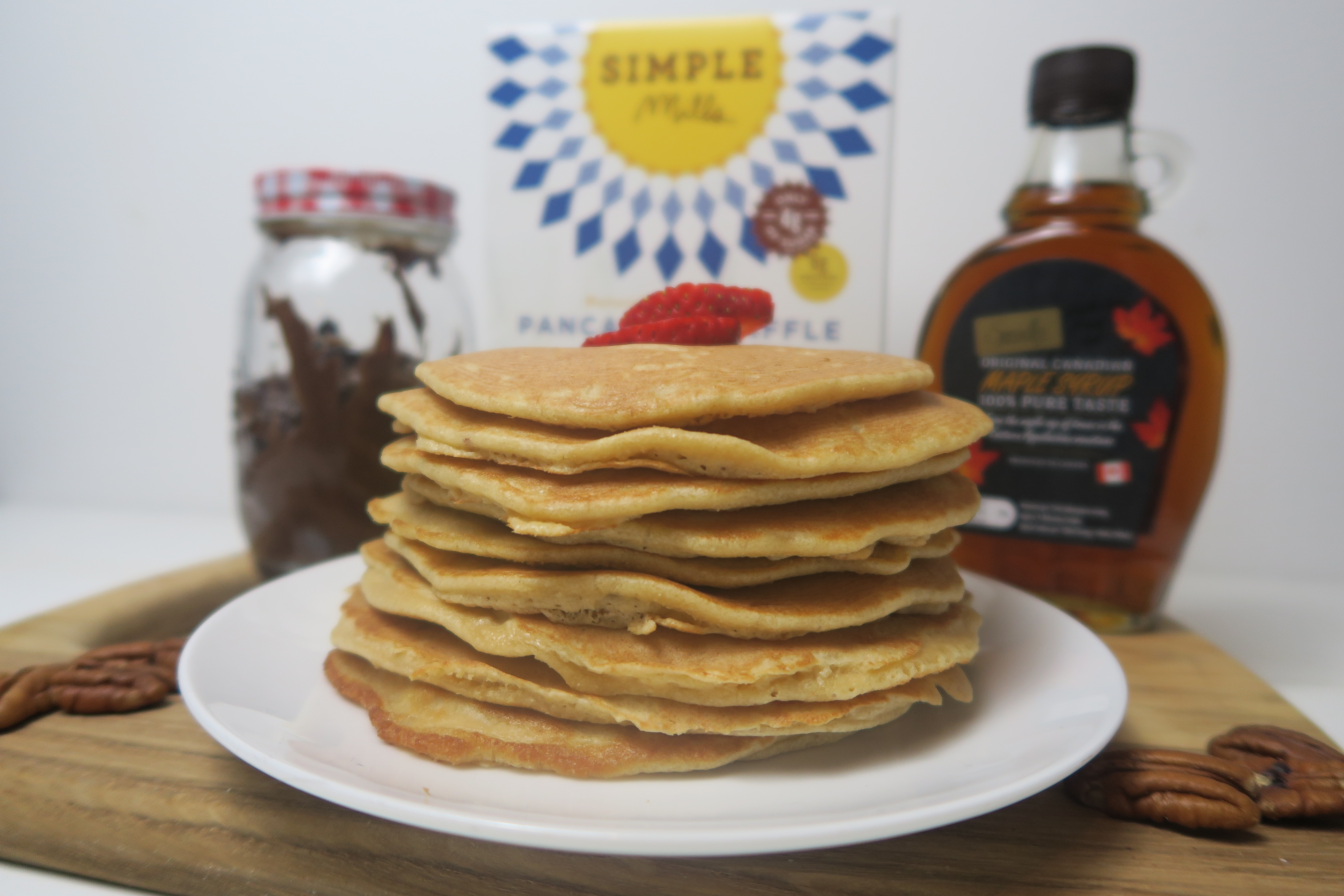 But it's not just the substitution in flour that makes Simple Mills' Almond Flour Pancake Mix well worth a punt. It's flavoured with organic coconut sugar and makes a great naturally produced alternative to refined sugar. This wonderful blend also includes arrowroot powder, organic coconut flour to make a subtle, delicate blend that's completely gluten free and dairy free.
After cracking a few eggs, adding a few tablespoons of almond milk and oil (rapeseed, coconut or vegetable), all you need to do is slowly whisk in the almond flavour pancake mix to form a thick batter. Frying them is a doddle and the heavenly smell only gets better and better as the golden brown pancakes quickly stack up!
As for the taste test, there was no doubt that these were going to taste as good as they smelled! You can really taste the subtle flavour that the flour mix adds and the texture was light, fluffy and nothing like your typical free from pancake. We added some of Becky's homemade chocolate hazelnut spread with fresh bananas, as well as strawberries, apple compote and maple syrup. I'm sure I don't need to tell you that it was a match made in heaven!
All in all, I'd always highly recommend trying pancake mixes made with a flour blend. Not only does it give a little added dimension flavour wise, but in terms of gluten free, it undeniably makes a lighter and fluffier pancake. If you don't know where to start, then I'd highly recommend picking up Simple Mills' Almond Flour Pancake Mix from Make It Gluten Free and get whisking! Click here to order a box straight to your door.
I should also mention that with different proportions of eggs, milk and oil, they also make a wonderful waffle mix too. If you opt for almond flour waffles instead with your mix, please send in your photos so we can all drool over them! I was just wondering, if anyone could recommend a waffle maker too? I would love to make some gluten free waffles!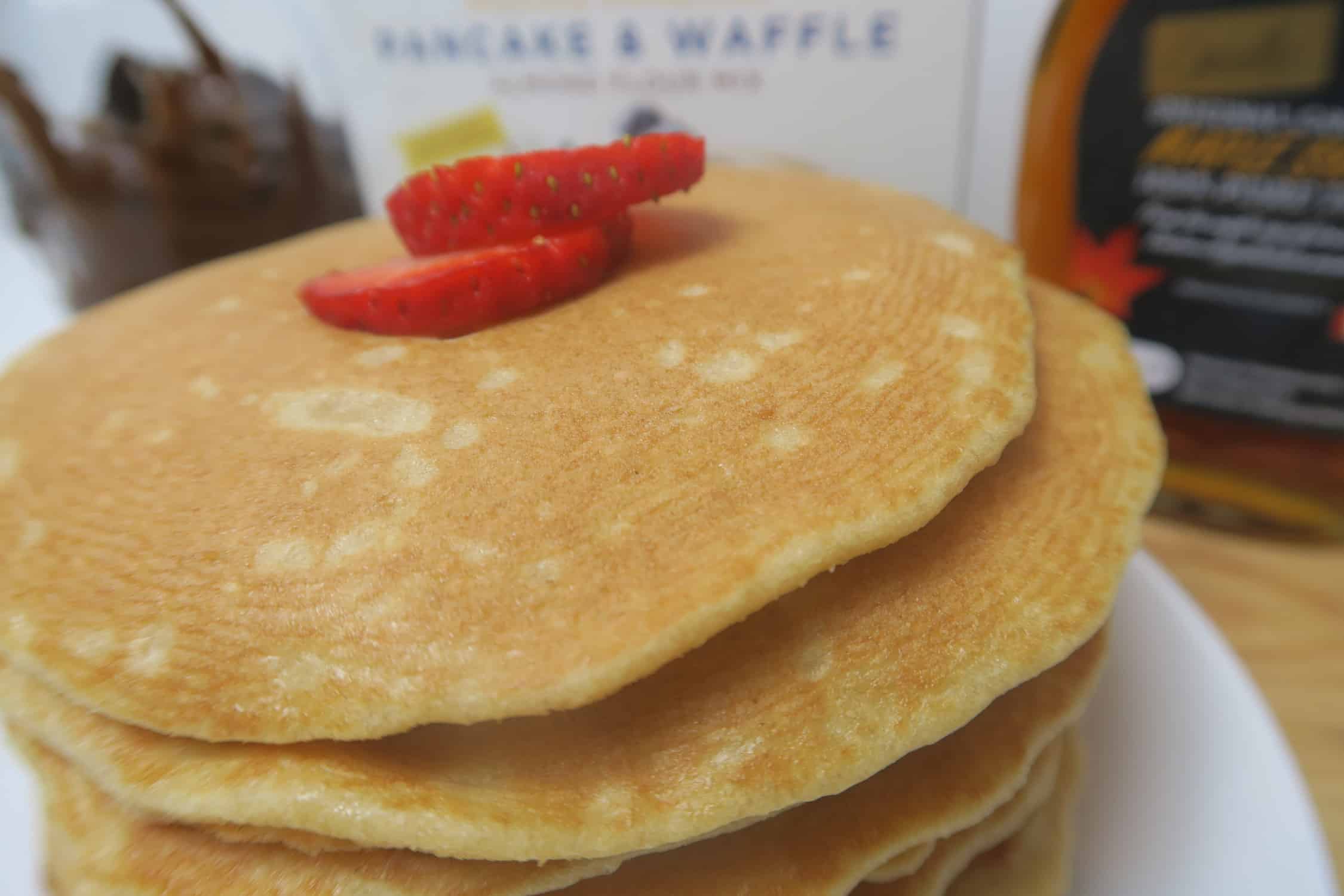 We have to give a shoutout to Glenn from Make It Gluten Free too who recently travelled all the way to Huddersfield from London to deliver a customer's order when couriers let him down. He's a coeliac himself and has a real passion for free from baking so apart from delicious pancakes, you can also enjoy supporting a wonderful up and coming free from brand!
If you get the chance to try this mix I would love to hear how you got on with it. I would also love to hear what your favourite toppings are. Next time I make this pancake mix I might even add some dark chocolate chips to it so they cook within the pancakes, sounds good right?! Let's talk gluten free pancakes.. just leave a comment below, or on Facebook/Twitter.
Cheers,
Mark x
Comments