Looking to complete your cheeseboard with some delicious gluten free crackers? Well, Angelic Gluten Free have finally solved my cheeseboard dilemma! Let them solve yours too?!
Cheese & Biscuits has been an ultimate comfort snack for me my entire life. As a child, cheese was 100% my favourite food ever, and though I eat a lot less of it these days… it still is up there as something I definitely cannot live without! A cheeseboard is in my opinion one of the best ways to end any celebratory meal, it is something I used to always go for. In recent years however, I end up just eating the cheese and no biscuits… no one ever seems to provide me with good quality gluten free crackers!
I know that gluten free crackers in one shape or another are one of the most easily available free from products. Gluten free crackers have been in ever free from aisle since the beginning of time, from crisp breads to cream crackers, you definitely can get a gluten free option i without having to look too hard. However, I don't feel like many of these gluten free crackers have moved on… I was ok with eating them years ago when options were limited and I couldn't find anything else to eat… but these days there are much much better gluten free crackers available. Introducing… Angelic Gluten Free Crackers.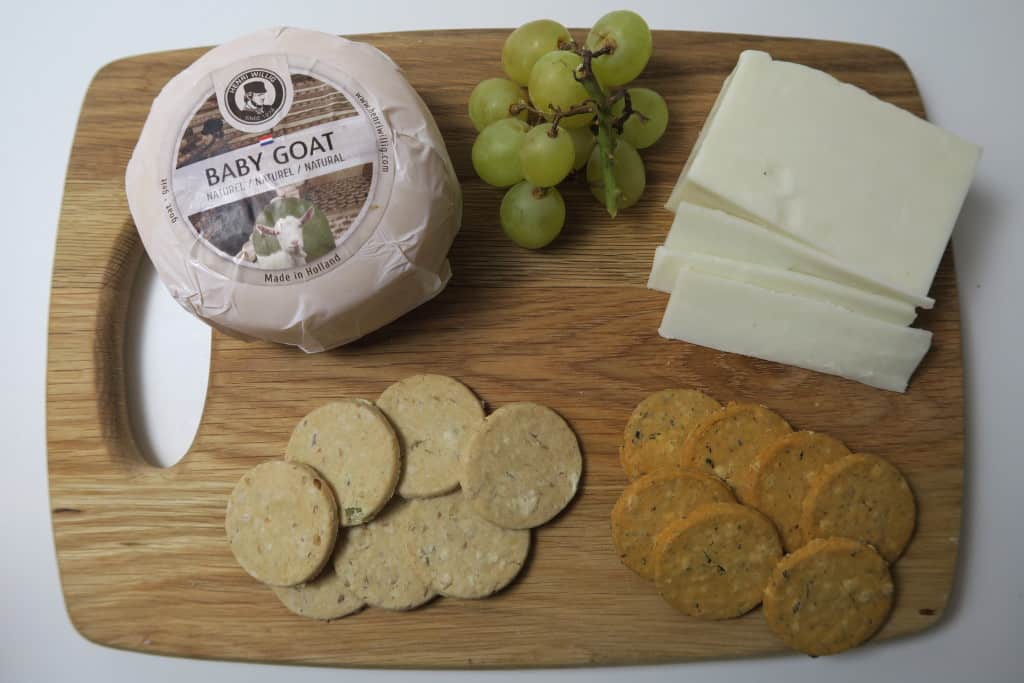 Angelic Gluten Free Crackers & Savoury Biscuits come in a wide range of different flavours, all of which I am incredibly partial too. Being a rosemary lover, the rosemary & sea salt biscuits are a favourite of mine with a little cream cheese (I usually go for a dairy free cream cheese like Tofutti). But on this occasion I tried out a couple of new flavours which both sounded right up my street: Tomato & Mediterranean Herb and Multi Seed.
These crackers are mini in size but massive in flavour. I love the size of them, they are literally perfect for a cheeseboard. For me, I like to eat a range of different crackers with lots of different cheeses so I don't want my crackers to be too big, or else I feel like I can't eat as much! The tomato & mediterranean herb crackers have an italian flavour to them, which obviously suits cheese very well! The multi seed crackers were equally delicious, I would happily even eat these on their own! As well as a cheeseboard these crackers would definitely work well with some dips, I can imagine enjoying both with some hummus.
All of Angelic Gluten Free Crackers are also dairy free & egg free, so if you are looking to make a tasty gluten free & dairy free cheeseboard, or even a vegan cheeseboard, these are the perfect crackers to accompany your dairy free cheeses!
I really hope you get the chance to try some Angelic Gluten Free Crackers. You can find them in a range of independent stores, click here for their stockist locator. Let me know if you do & what you think of them. Just drop a comment below, or on Facebook/Twitter.
Thanks for reading,
Becky xxx
Comments