Christmas is fast approaching and if you're planning a free from or gluten free Christmas, here's a handy checklist to make sure you've got all the essentials! Oh, and where to find them of course. Looking for gluten free party food that you can buy in the supermarket? Click here.
Just because you're dairy-free, gluten free or free from, you shouldn't have to miss out on those little extras that make Christmas… Christmas! Here's a little shopping list of all the gluten free Christmas essentials you'll be needing this year:
1. Mince Pies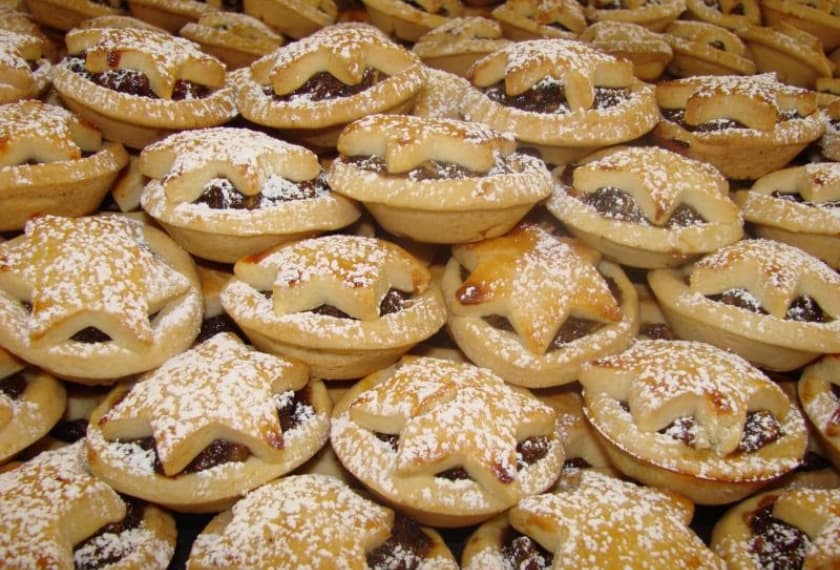 There's a wide selection of free from mince pies available in supermarkets this year, so us free fromers needn't be left out! Me and Becky personally love The Foods of Athenry's starry mince pies – they'll easily add a touch of Christmas sparkle to your gluten free Christmas spread! I'm in love with Sainsbury's free from iced mince pies, a lovely twist on an old favourite! Asda also do some lovely Apple and Cranberry 'mince pies' which are amazing too. Not all free from mince pies on offer are dairy free, so make sure you check the ingredients carefully.
2. Christmas Cake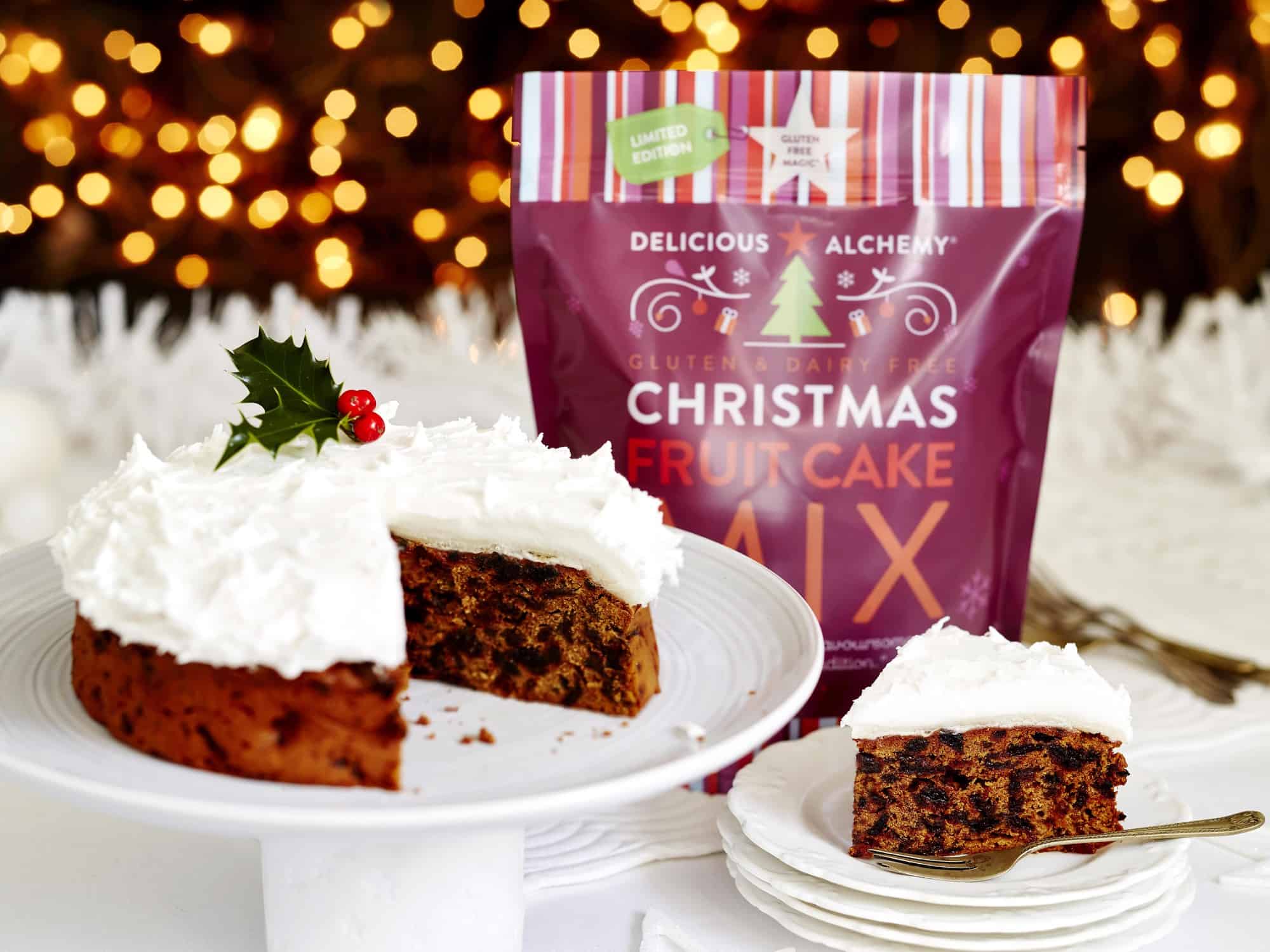 There's a bunch of delicious Christmas Cakes available in supermarkets this year and we've personally been loving Waitrose's iced Christmas cake bites! If you're feeling a little fancy then Delicious Alchemy has a wonderful gluten and dairy free Christmas Cake mix that'll allow you to take all the credit when taste testing comes around.
3. Gluten Free Gravy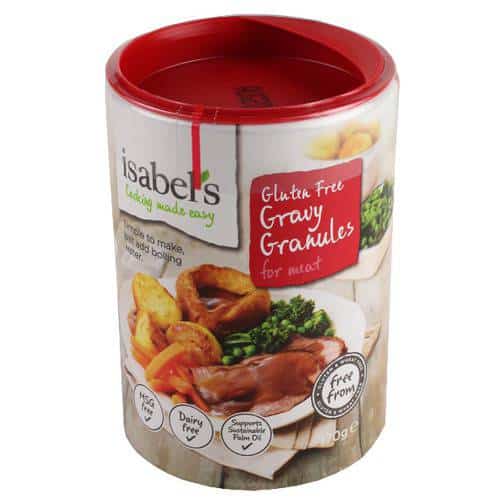 I've always found it difficult to find gluten free gravy but this year, Isabel's has sorted us right out. Their wonderful gluten free gravy granules are just what every cupboard needs – patiently waiting until Christmas dinner! Marks and Spencer also do a fresh gluten free turkey gravy which is ready to be heated and poured.
4. Yule Log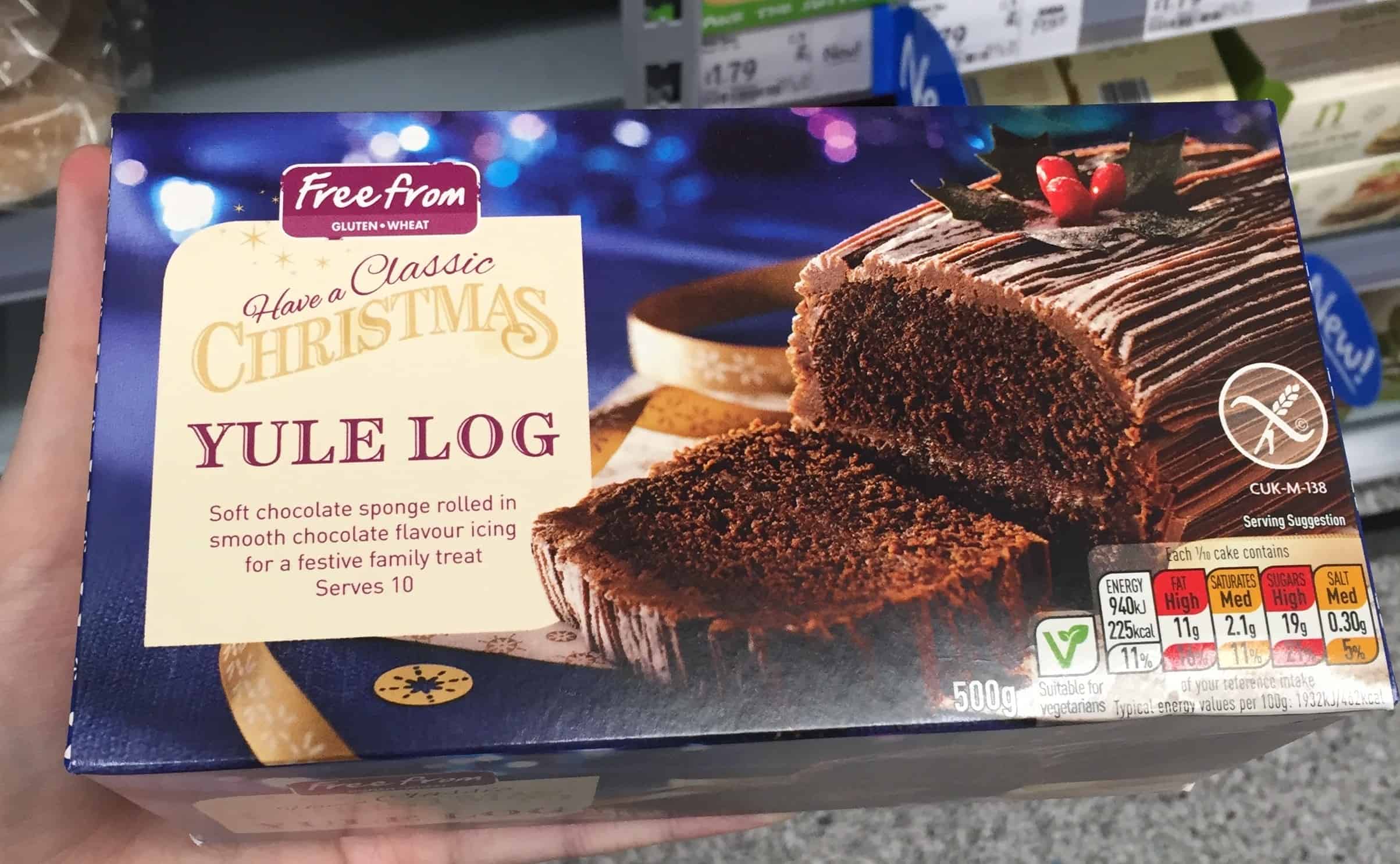 Christmas wouldn't be the same without a good old Yule log and why should us free fromers miss out? Asda have an insanely good gluten and wheat free Yule Log this year and we're incredibly thankful that they do… as every other supermarket seems to have overlooked it!
5. Profiteroles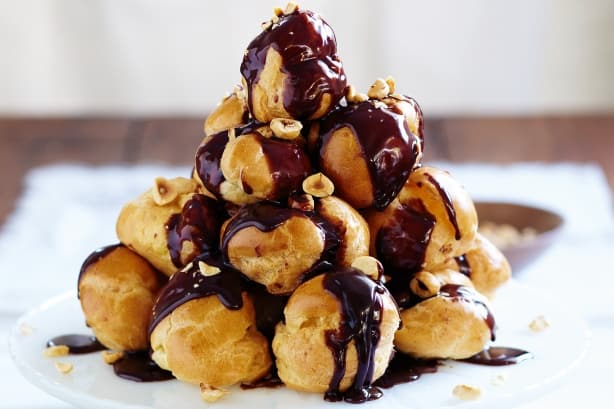 Whilst profiteroles aren't exactly a traditional Christmas dessert, when the gluten-filled cream cakes are brought out after dinner, you'll be pleased to have a box of these hibernating in the freezer! Tescos is way ahead of the game in the desserts department, being the only one to stock these lovely gluten free profiteroles. Gluten free Christmas has come early this year!
6. Stuffing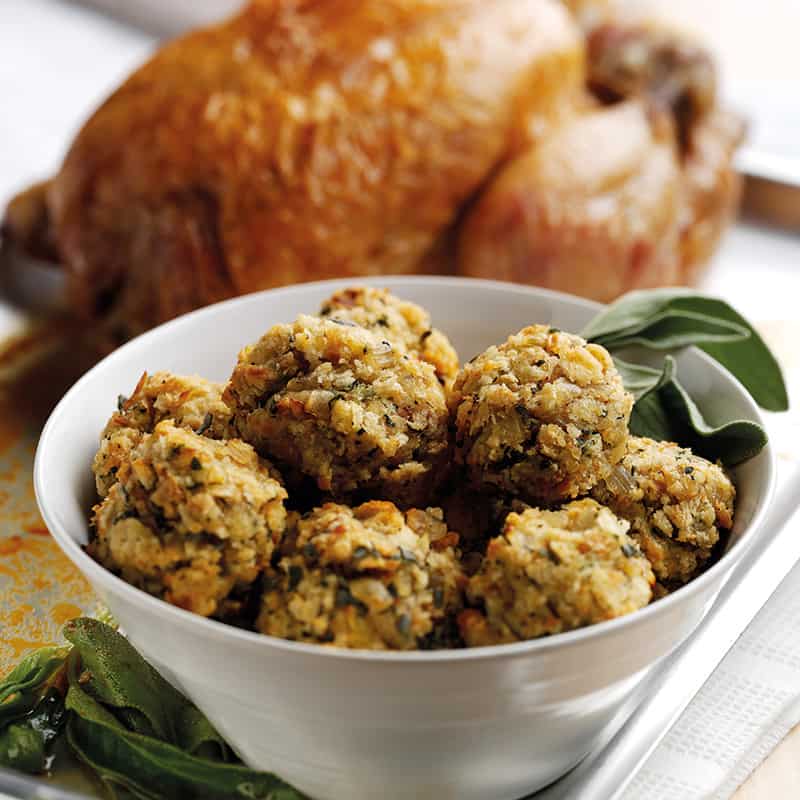 Who's idea was it to put wheat in stuffing anyway?! It certainly wasn't Marks and Spencer's idea as all of their stuffing is 100% gluten free. That's lucky for us, otherwise our gluten free Christmas would have been totally stuffed. Try their delicious gluten free sage and onion stuffing, but be careful as it's not dairy free.
7. Yorkshire Puddings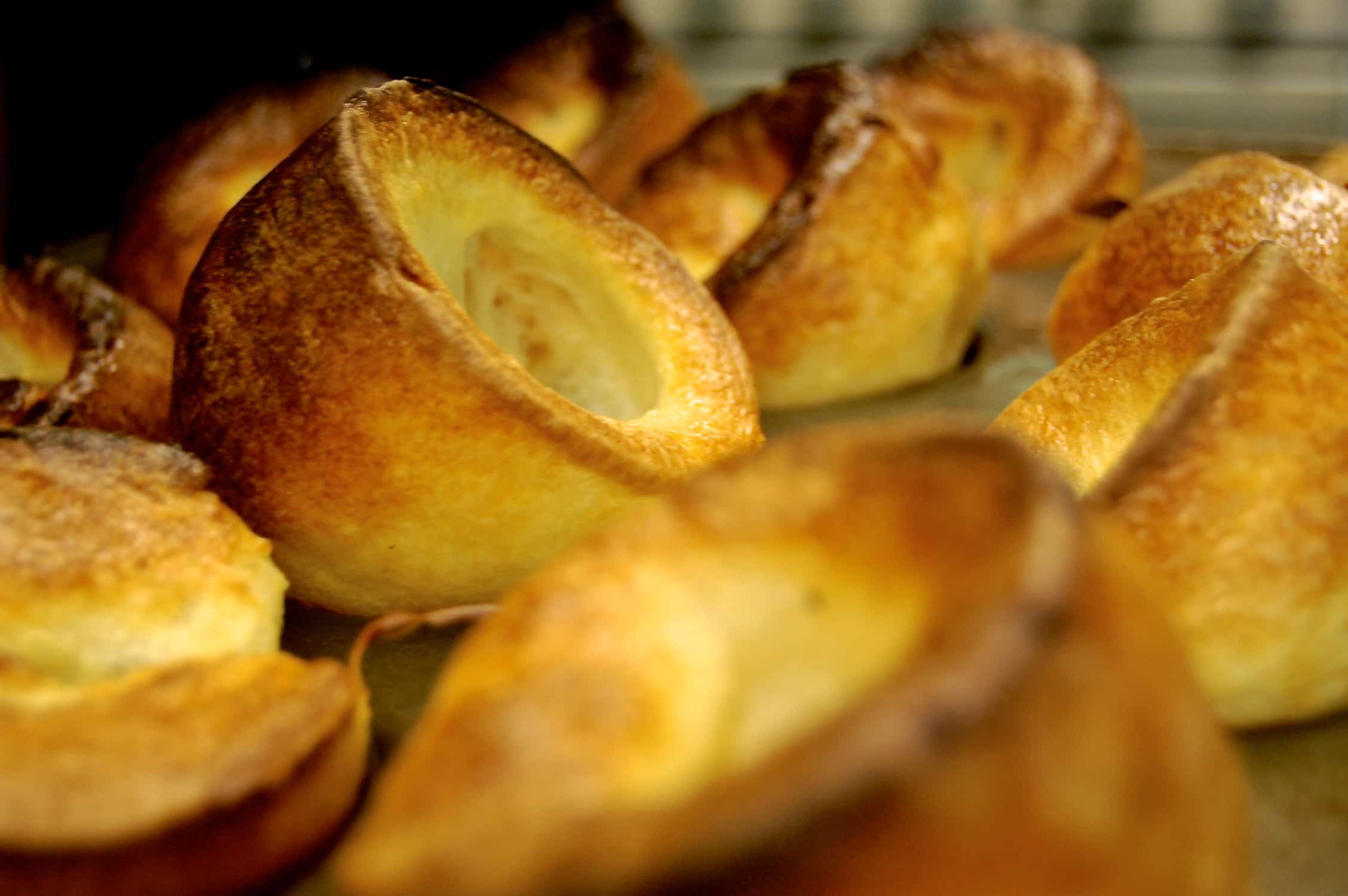 What's a gluten free Christmas dinner without Yorkshire puddings? I'll tell you – meat, potatoes and vegetables on a plate. With Yorkshire Puddings however… it's suddenly transformed into a meal we look forward to for 364 days a year. Isabel's makes a wonderful gluten free Yorkshire pudding mix that's so easy to rustle up.
8. Trifle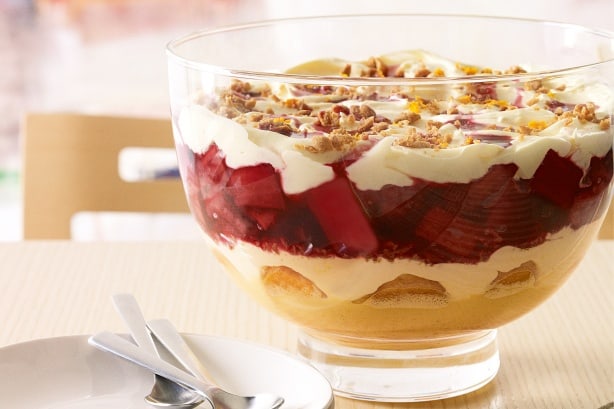 This is another British classic in the desserts category that is a favourite in my household. It's a shame that I can't eat it! Though no supermarket has helped me out in this predicament, Becky made an amazing free from trifle recipe which you can find on the blog within the next few days. Why not sign up to the mailing list so you don't miss it? Just sign up in the sidebar on the right. You'll thank her later!
9. Alcohol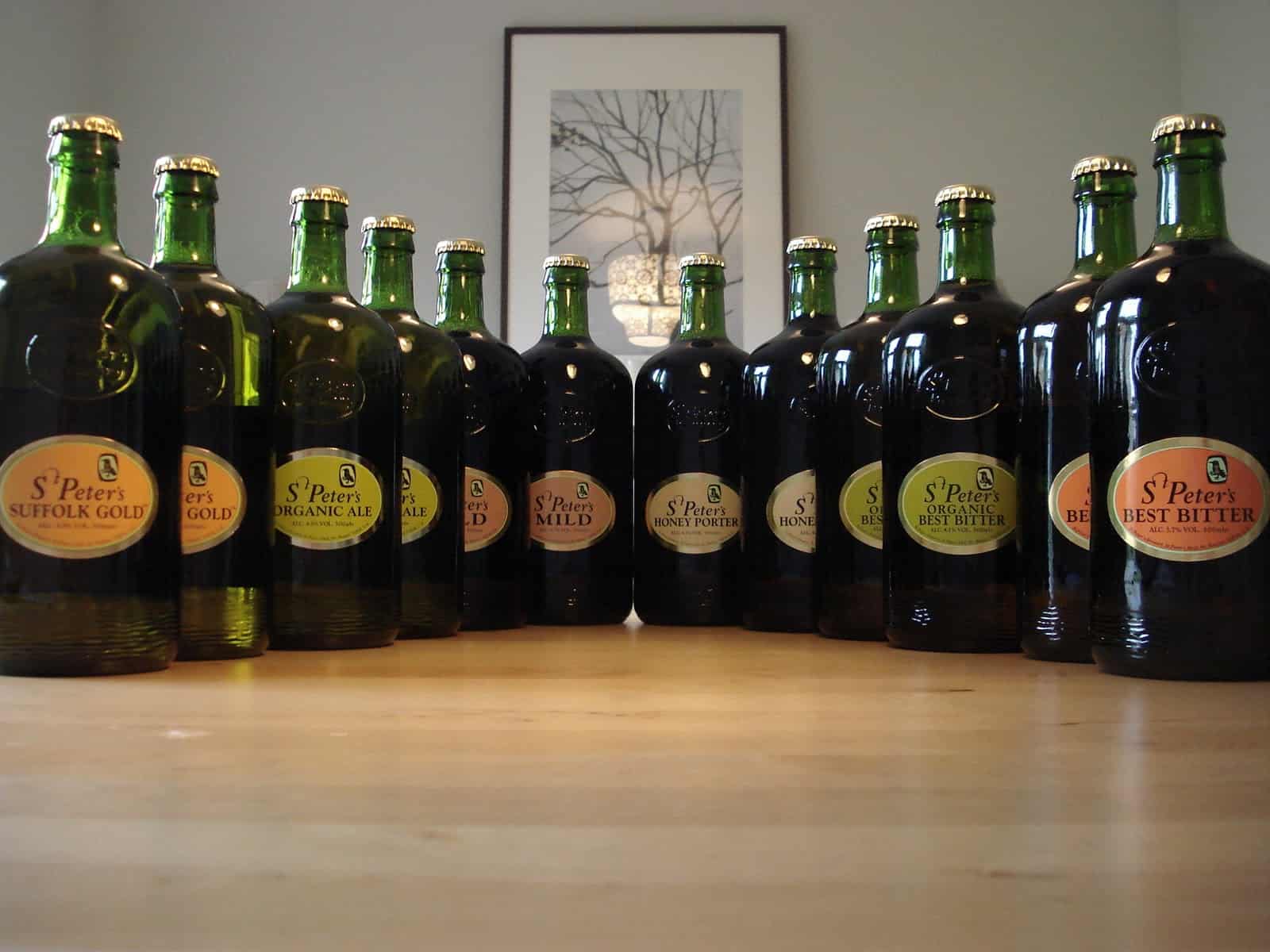 "Oh, go on then, it's Christmas after all" are the famous last words you'll be needing before cracking open a gluten free beer and then waking up at 10pm on Boxing Day. We'd recommend St Peter's G-Free Gluten Free Beer if your gluten free Christmas wouldn't be the same without a sneaky pint. Cheers!
10. Party food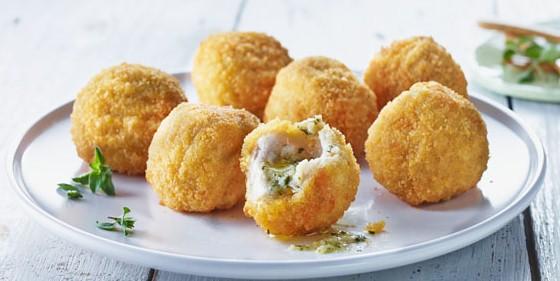 It's no surprise that Marks and Spencer has earned the title of 'gluten free Christmas party food champions'. Year upon year, Marks and Spencer has a wide variety of delicious finger foods that are gluten free. Usually being limited to a select few products, Marks and Spencer has truly outdone themselves this year. Click here to check out their selection.
Merry Christmas!
So that's everything on mine and Becky's shopping list this gluten free Christmas! Did we miss anything off of our free from shopping list? Please let us know by leaving a Facebook comment below!
It's quite difficult to plan a Christmas party that's both gluten free and dairy free, but there's a plethora of festive products out there just waiting to be discovered. I hope this helped you to perhaps discover some new products and find out our favourites. Don't forget to check out Becky's guides to what free from products Asda, Tesco, Waitrose and Marks and Spencer have in store this Christmas. Have a merry free from Christmas 🙂
Comments