Gluten Free Pastry is not my favourite thing to make, until now! Honestly this is no gimmick, this is Gluten Free (& Dairy Free) Pastry made simple and easy… oh & delicious! It has changed my gluten free pastry making life forever. It's fool proof. & it's all thanks to The Pastry Room!
I decided that I best put The Pastry Room gluten free pastry mix to the test. So if you want to read all about it.. keep reading but also make sure you check out my delicious recipe that I made using The Pastry Room's mix… Gluten Free & Dairy Free Pecan Pie! Click here here my Gluten Free Pecan Pie recipe!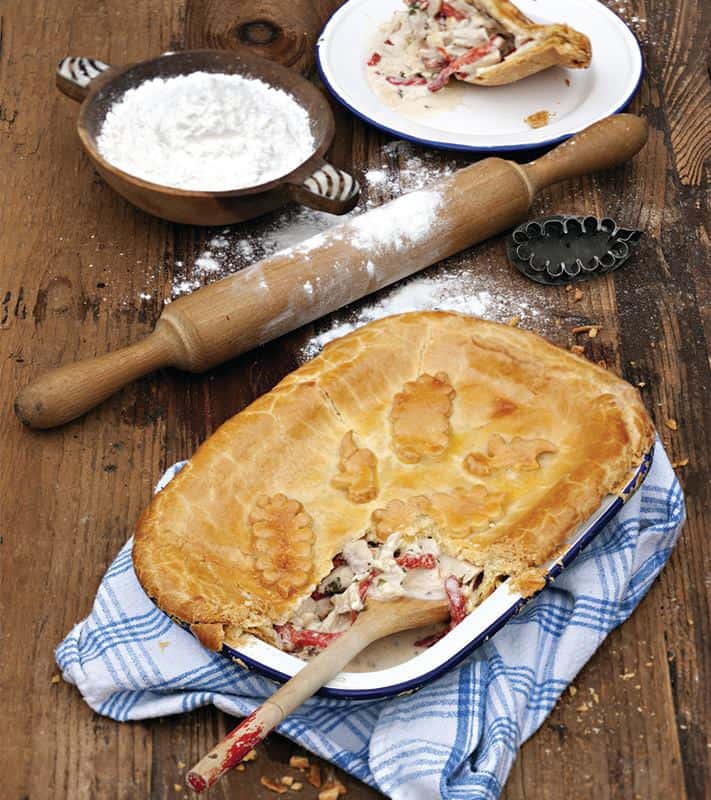 The Pastry Room will blow your mind. When I first discovered I was incredibly intrigued, The Pastry Room is a brand that creates gluten free, wheat free & dairy free superfine mixes that you can keep in your freezer until you need them.
There are 4 different mixes available: gluten free pastry, gluten free scone, gluten free cookie & gluten free sponge cake. & before you think…. not another mix…. LISTEN UP… because these mixes are amazing.
Basically, The Pastry Room chef, Colin created a unique (now patented) method of making a superfine, frozen mix that allows you to prepare pastry (or the other mixes) with ease and absolutely no waste. Quite simply you pour 500g of pastry mix directly from the freezer… (NO DEFROSTING) into a bowl and mix with water… hey presto you have gluten pastry dough ready to roll. Ready to make a gluten free chicken pie, a gluten free pecan pie… or whatever you fancy!
And before you think, what the hell must be in such a perfect sounding product, the ingredients are very simple… for The Pastry Room gluten free pastry mix:
Ingredients: Gluten Free Flour Blend (Rice Flour, Potato Flour, Chick Pea Flour, Tapioca Flour), Dairy Free Pastry Margarine, Xanthan Gum, Salt
I couldn't quite believe it, but upon tasting a sample at The Allergy & Free From Show earlier this year I just had to grab some of my own and see if it was as easy as it seemed and also I needed to see if I could make it as delicious as The Pastry Room pros!
It seriously was that easy. As I said above, I literally just got the packet out of the freezer, measured out the amount and added water. Then a few minutes of mixing later it had formed a dough, perfect to roll out! I made a Gluten Free Pecan Pie (view my recipe by clicking here!) with my pastry first time round which turned out amazingly, golden pastry without a soggy bottom in sight! The first gluten free pastry I have made… stress free!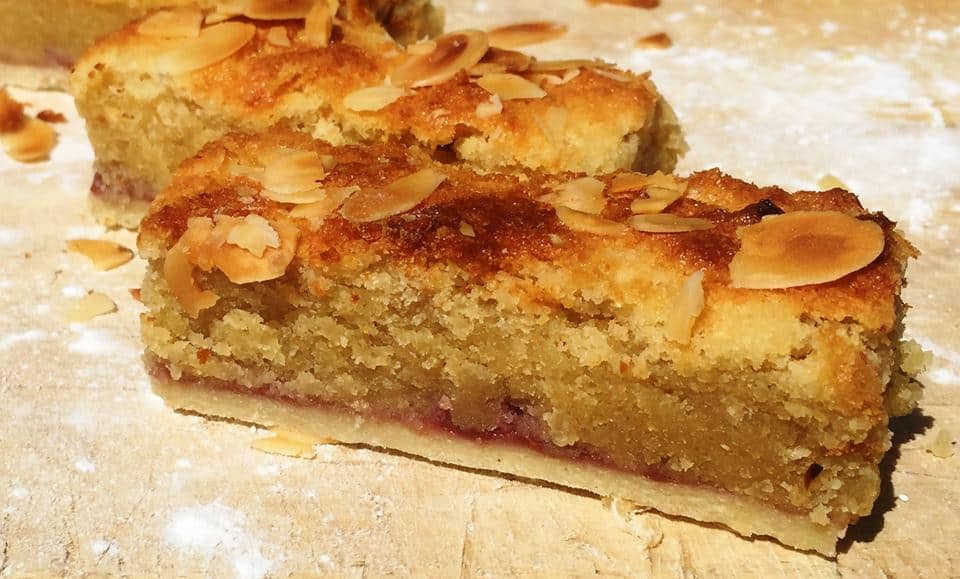 You can buy The Pastry Room products directly from their website (click here), you buy them in 2kg bags that you keep in your freezer and reseal until you need them. Or, you can buy even larger 10kg bags, if you have the space in your freezer!!
Oh & here is a code for 25% of your purchase online, just type in: TPR/BECKY
I really would recommend giving The Pastry Room mixes a try. The pastry mix is amazing & I have also got the gluten free scone mix in my freezer which I will no doubt try very, very soon. You will never need to worry about making pastry from scratch again or even having the ingredients in the cupboard… just keep a bag in the freezer and you'll always be sorted!
Please let me know if you've had the chance to try out any of The Pastry Room mixes. Which one did you try, what did you think?! Do you like the concept? (You should, it's great!) Just drop me a comment below, or on Facebook/Twitter.
Thanks for reading,
Becky xxx
Comments