Gluten Free Pancakes are one of my favourite breakfasts, brunches & brinners! I love making my own, but sometimes buying some is easier… like these from Genius. Oh & also these gluten free pancakes are dairy free too – bingo!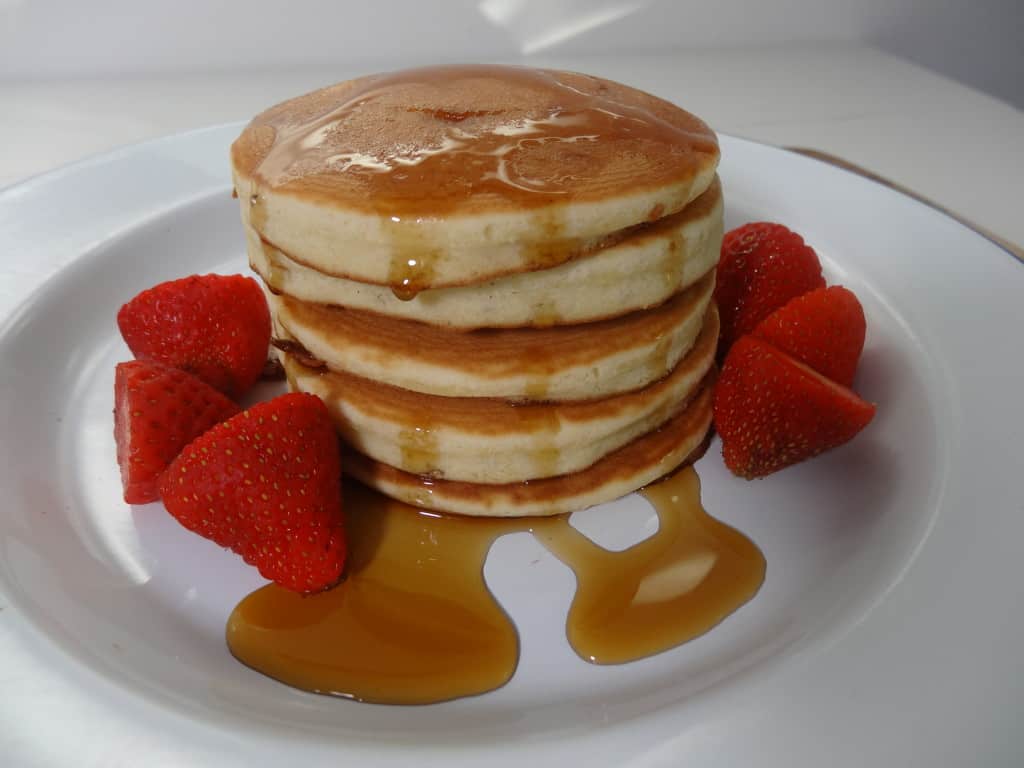 When I make pancakes at home I usually make crepe style pancakes, really thin, & lots of them. It becomes quite an occasion, as I stand over the frying pan making what seems like hundreds of gluten free pancakes for us to enjoy! I love doing it, but I also sometimes just love to be able to get in from an afternoon out shopping and indulge in a pancake.. or 5! We always make our pancakes both Gluten Free & Dairy Free so it is great to see that these gluten free pancakes are additionally dairy free. This is something that I really love about Genius as a brand – the amount of gluten free & dairy free products, not just one or the other.
Never eat these type of gluten free pancakes cold, its just not ok. You will never get the best out of them. Luckily you only need to slip them under a preheated grill for around 4 minutes, or, even more simply in the toaster for around 2 minutes! I mean, how easy do you want to make your delicious pancake time!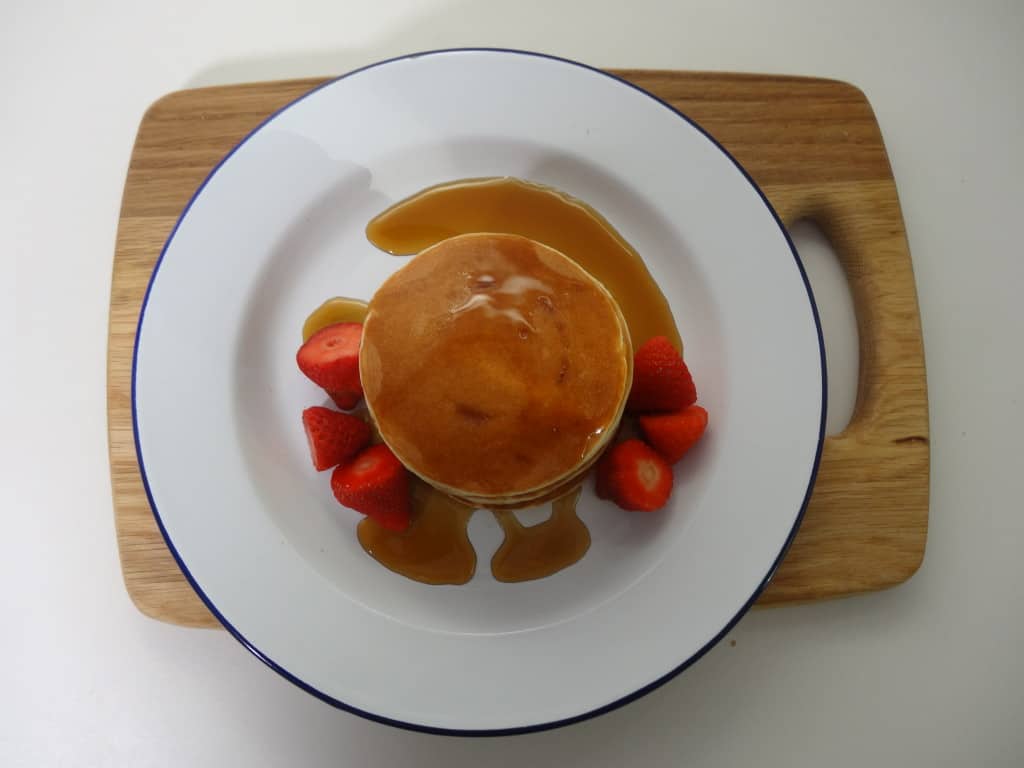 On this occasion I decided to serve my gluten free pancakes (& what a stack I indulged in!) with maple syrup & fresh strawberries. I think this is definitely a winning combo for this style of pancake. The maple syrup soaked into the pancakes beautifully, making each mouthful even more delightful than the last.
I definitely couldn't tell that these were gluten free pancakes, I felt that their texture was very similar to that of regular pre-made pancakes. They are lovely and light to eat.
I often enjoy pancakes alongside other toppings such as a gluten free, dairy free & refined sugar free 3 ingredients homemade chocolate spread. I think that would be amazing spread all over these gluten free pancakes with lots of fresh banana slices!
Another topping I would recommend is making your own apple compote. I make mine simply from fresh apples, water & plenty of cinnamon! It works a treat with nuts (pecans!) on gluten free pancakes, so I would definitely recommend that too!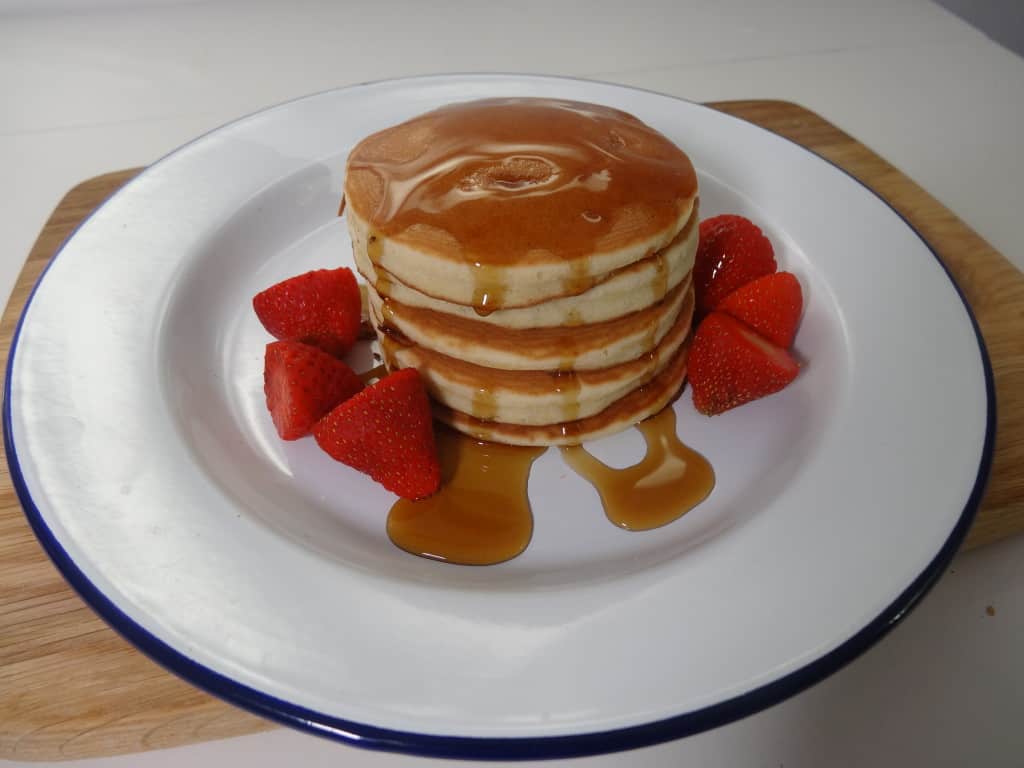 Basically these gluten free pancakes from Genius are a must try in my opinion. They are definitely for you if you used to love the ready made pancakes that you can just shove in the toaster. They are perfect if you need a quick snack, you definitely don't need to have a huge stack like me… though I would TOTALLY recommend it! I grabbed mine in Asda recently for £2 (a pack of 6 pancakes that's for), & I'm sure they also are sold in Waitrose.
Let me know if you get the chance to try Genius's gluten free pancakes. Also please let me know your favourite types of pancakes… (thin, fat, using different flours?!) oh & of course your favourite toppings! Just leave a comment below, or on Facebook/Twitter.
Thanks for reading,
Becky xxx
Comments