So long DS Gluten Free & Hello Schär! Europe's No.1 Gluten Free brand has had a rebrand/relaunch in the UK & I must admit I am not only a massive fan of it's new packaging but also the greater variety of the range now. I thought I would share my favourite gluten free biscuits that Schär have kindly made for us to enjoy!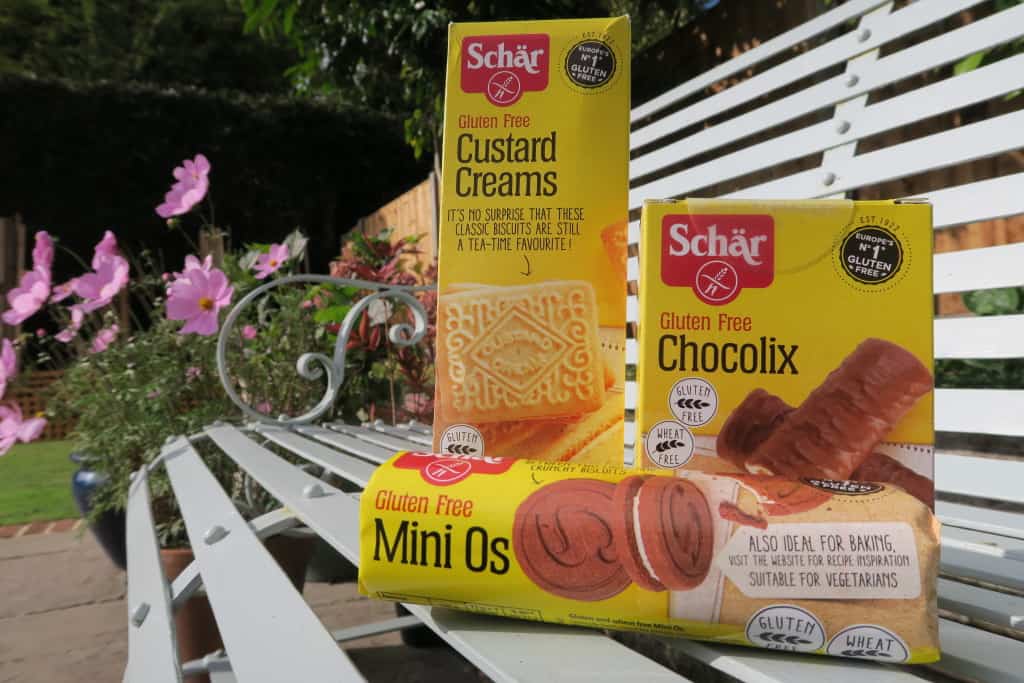 1) Gluten Free Chocolix – The 'Twix'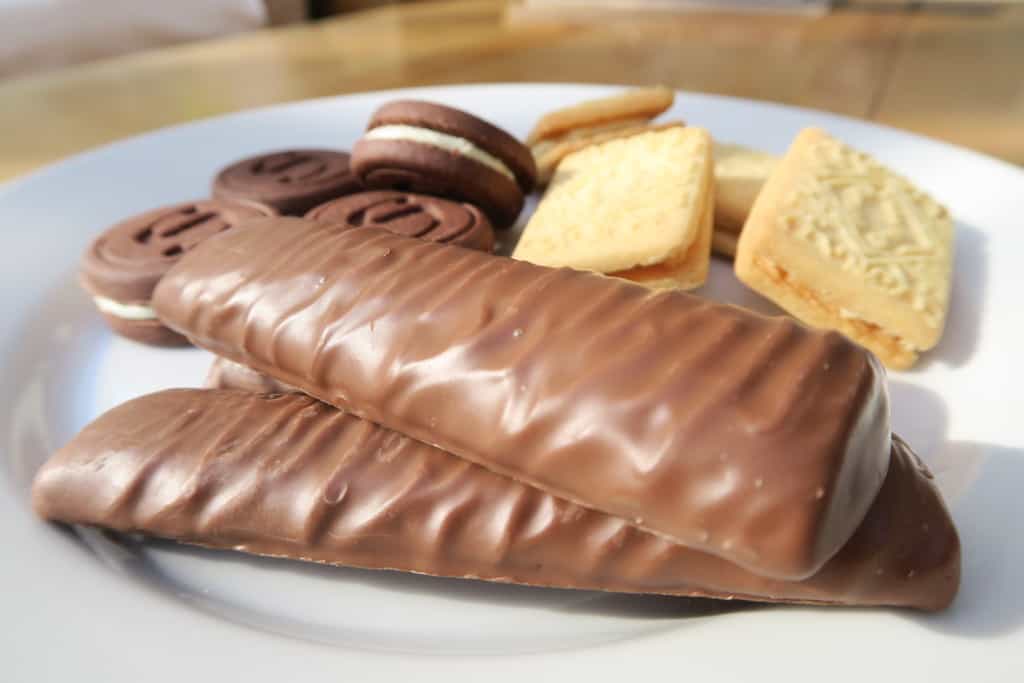 Everyone I have spoken to so far has claimed that these are the gluten free version of a Twix. I used to love a twix, so I was very excited to try these out. I must admit, they do taste really good, the chocolate is delicious, the biscuit and caramel equally both are very tasty. The texture is slightly different to that of a twix I feel – the biscuit is a bit softer with these and the caramel is quite a bit less. However, if I look at this for what it is rather than comparing it constantly to a Twix, I would give this a 10/10. It is delicious and awesome. I used to always get a chocolate bar in my lunch box as a kid, and I can imagine if I was a child now, my mum would definitely be putting one of these in for me! (Obviously, I'll be slipping one into my handbag for when I'm out anyway!)
2) Gluten Free Custard Creams – The Classic!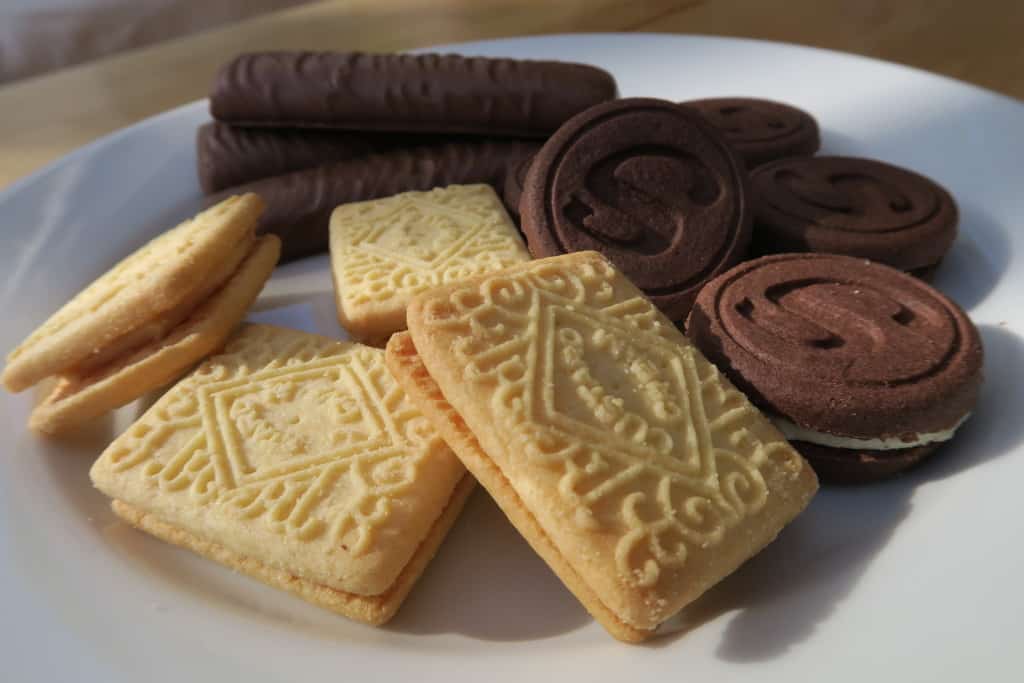 Before I couldn't eat gluten, I had quite the passionate relationship with custard creams! I use to eat packets and packets of them. I've missed them ever since, having not found any that really replicate the ones I used to love. However, hats off to Schär with these, they really are the real deal. These gluten free biscuits taste buttery and melt in the mouth just like a shortbread. The vanilla cream filling I found a little too sweet for me but it was still delicious. Seeing as these come in little packs of two within the box it is the perfect snack to take out in your bag with you. Equally, just open the whole lot & try not to scoff them all with a cuppa!
3) Gluten Free Mini Os – The Baby 'Oreo style' Biccie!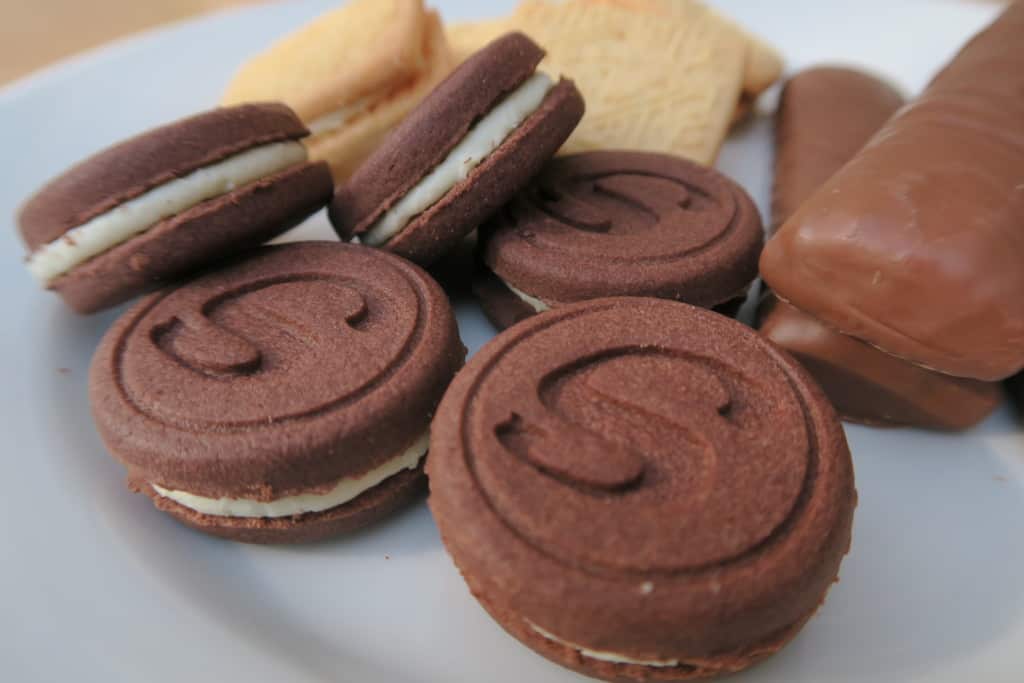 A Gluten Free Oreo from Schär! Now, I have tried many gluten free style Oreos over the past few years so I feel like I am a good judge. I think these might be my favourite of the bunch, I have almost eaten the whole pack to myself. They are quite small, maybe a 2 bite biscuit… maybe less if you have a big mouth! The biscuits are the perfect texture, not too crumbly. The filling again is delicious and milky flavoured. I love that they are quite small, it makes you feel like you can have lots! I really can't fault these little biscuits, they are everything I want in a 'oreo style' biscuit and more. I would definitely buy these again.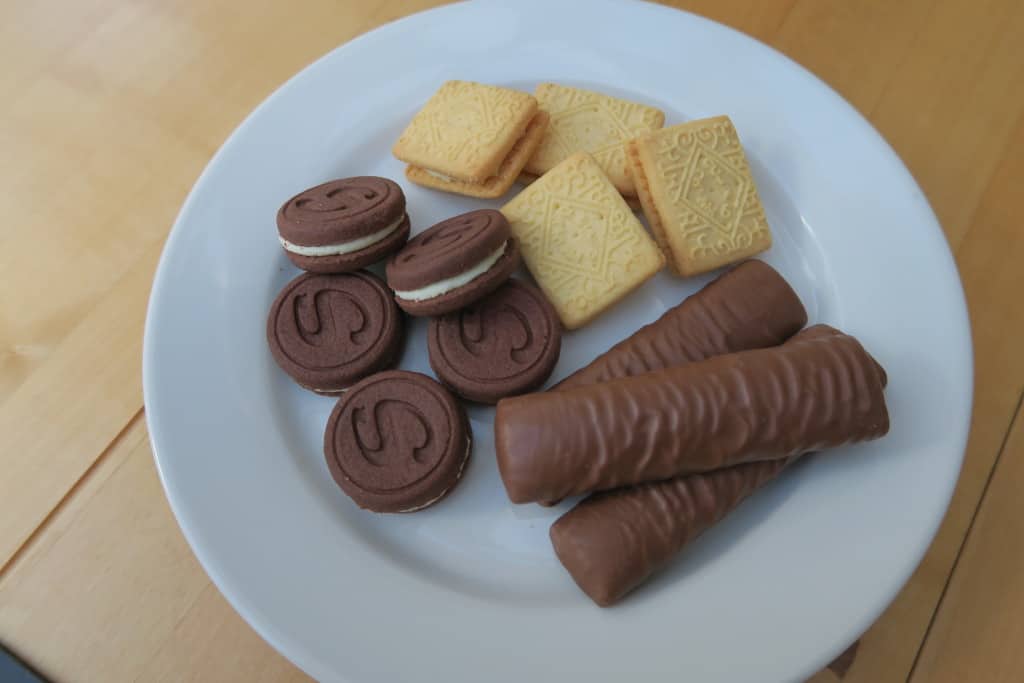 For me, Schär have got it completely spot on with these gluten free biscuits. I love them all and I think they make the perfect gluten free biscuit assortment plate. To think that this is less than half the range of their gluten free biscuits is crazy. I can't wait to try the rest… the Milk Chocolate Nobbles sounds delicious. I think these will be my next purchase!
My one little niggle would be that I really, really wish these were dairy free too. I mean there is so much more happiness in sharing biscuits and seeing as Mark can't enjoy these, it takes a little bit of the fun out of them! On the other hand I can guarantee if you buy these biscuits, people who can eat gluten will not know the difference, they might even comment that they taste nicer!
I am really impressed with the changes that Schär have made, if they could go down the dairy free route too… then that would be perfect. So many Coeliacs have problems with dairy anyway, it would just make sense right?
Anyway, let me know if you have had the chance to try any of Schär's new gluten free biscuits, especially the ones I have yet to try! What did you think of them? Is there any of your favourite biscuits missing from their range that you would like them to include? Just drop me a comment below, or on Facebook/Twitter.
Thanks for reading,
Becky xxx
Comments