I LOVE Donuts! But what I love more than anything else is Gluten Free Donuts! Being able to have delicious, warm gluten free donuts at home is something I will NEVER take for granted. These Mini Gluten Free Donuts from Feel Free Foods are something I wanted to share with you… but not my box… go get your own!!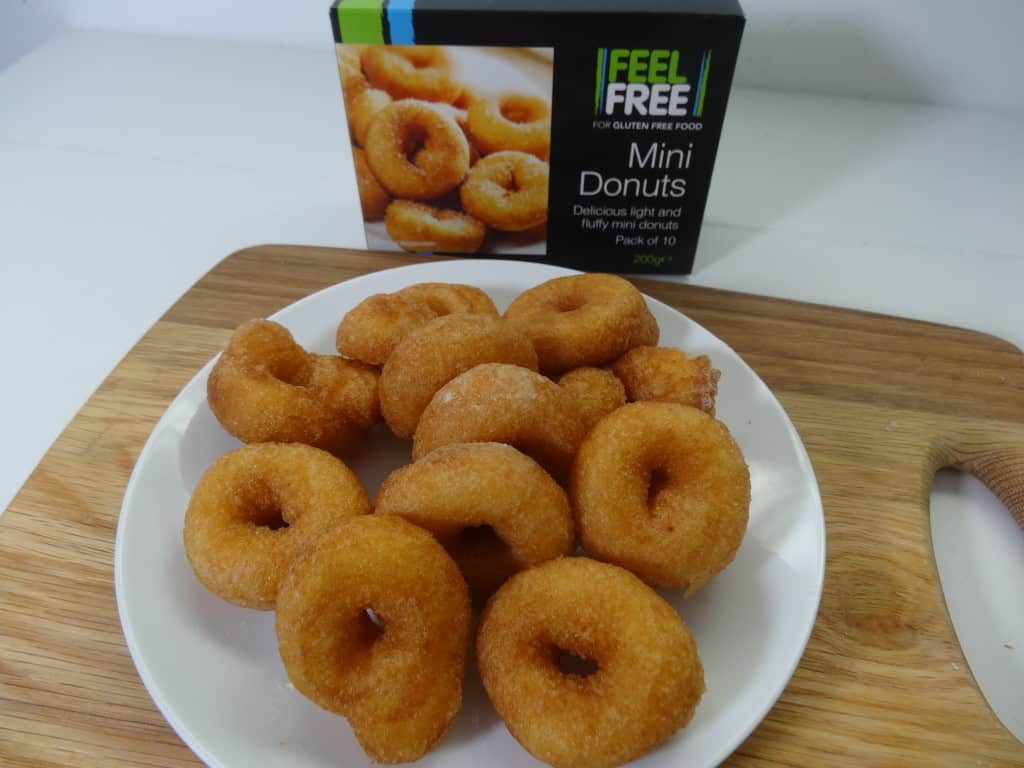 One of my favourite foods to grab on the go used to be a bag of hot sugared mini ring donuts. The aroma that a hot donut stand brings is beyond amazing… you must agree?!
I have found some places that offer gluten free donuts; for instance: Borough 22 create delicious gluten free donuts, if you are in Camden 'Cookies & Scream' bake epic gluten free donuts & I also have my own gluten free recipe; however none of these are quite like what Free From Foods offer!
I have always enjoyed Free From Foods Gluten Free Donuts, but now these Donuts have some little brothers… Gluten Free Bronuts! Basically these are created via the exact same recipe as the amazing regular sized gluten free sugared ring donuts BUT instead they are mini sugared ring donuts! Perfect!
A pack contains 10 Bronuts & they come frozen. Simply defrost them for 30 minutes at room temperature and then throw them into the microwave for around 20 seconds on full! & for only £1.50 in Tesco this is beyond a bargain!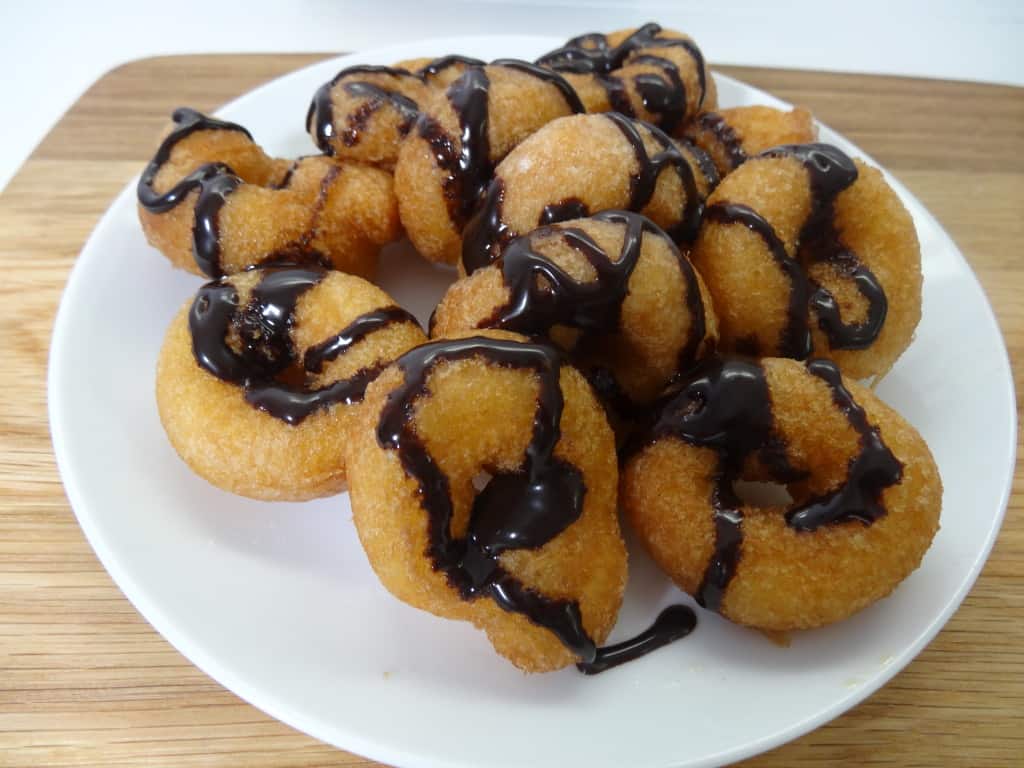 They come out soft & smelling great! You could happily not warm them and eat them at room temp, however, I highly recommend warming them up. All sugared donuts like this taste amazing warmed up. I decided to serve mine up with plenty of Sweet Freedom Choc Shot Sauce. What could be better than an evening watching good TV (The Walking Dead for me at the moment) & enjoying some hot gluten free donuts covered in chocolate sauce?!
I will definitely be buying these again. They are one of the few gluten free products that I would say are great value. They taste delicious & smell delicious too.
I'm really excited that Feel Free Foods are looking to create more gluten free donuts, all shapes and flavours you can imagine. They are doing some crowdfunding at the moment to help get investment to improve & increase their gluten free production facilities. I really hope something comes of this… I crave a gluten free jam donut! Click here to find out more.
What are your favourite types of donut? Do you have anywhere you buy gluten free donuts from? Have you tried out the Feel Free Foods gluten free donuts? What did YOU think?! Please let me know by leaving a comment below, or on Facebook/Twitter.
Thanks for reading,
Becky xxx
Comments